He was an advocate for justice and his camera, he says, was his "weapon of choice": photographer Gordon Parks and his often black and white images put social commentary on inequality into mesmerizing pictures, they froze a moment of US-American history drawn with a strive for sameness into rectangles, and quickly found a worldwide audience. From the mid 1940s onwards, Gordon Parks became synonymous with his quest of tackling inequity through photographs and the documentation of the Civil Rights Movement, taking pictures of Malcolm X or the Black Panthers – and while many try and tell people's stories through photos, Gordon Parks truly did.
With an honest, delicate approach to his subjects, he managed to capture misery as well as true happiness in an almost poetic way, which made him a staff photographer for US magazine Life for over 20 years and one of the first black photographers to gain nation- and worldwide fame with his pictures. Apart from his photojournalistic works, Parks also was an avid fashion photographer, contributing to major magazines throughout his career. But whether he captured the hurtful or the hypnotizing, it always was the truth, shot in an distinctly aesthetic way which makes his work stand out and stay relevant way beyond his death in 2006. And which will now be displayed with the new exhibition "Gordon Parks – I Am You" at Foam Amsterdam.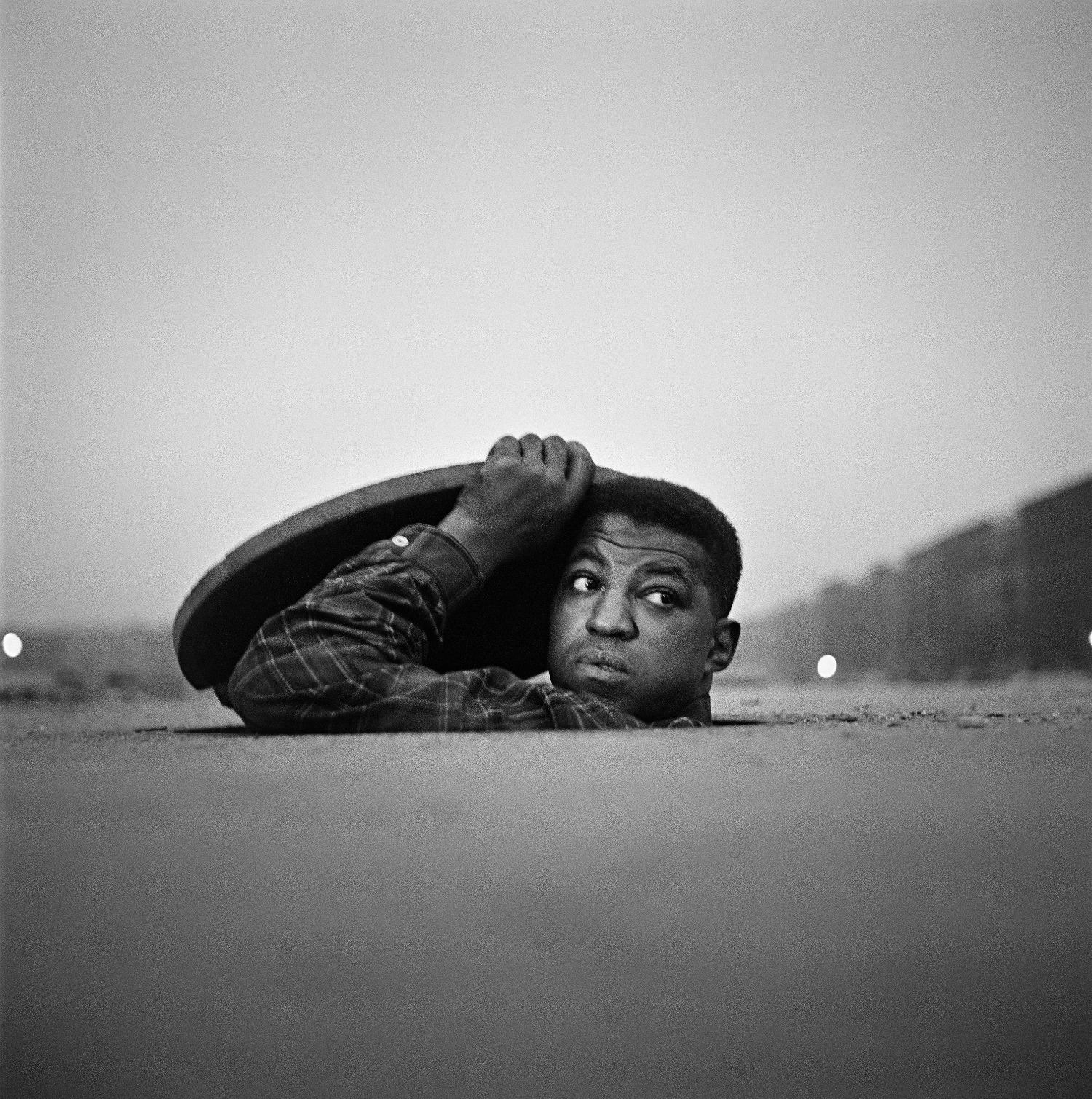 Combining Park's photographic work with his forays into other artistic fields, the exhibition, open from the 16th of June until the 6th of September, doesn't only depict the restless photographer, but the multitalented creative himself, who wrote poetry, composed music, and was one of the forerunners of the Blaxploitation movement. His film "Shaft", which was released in 1971 and follows the story of a private investigator in Harlem, didn't just become a success with audiences, but also was one of the first films portraying black characters in a new and versatile way.
This urge for equality, shining through in all of Gordon Parks' work, made him an outstanding photographer from the middle of the 20th century onwards, and especially gave his images a depth marking them equally as influential today, and making them a muted symbol against oppression and violence, that still manages to speak loud and clear.
"Gordon Parks – I Am You" is on at Foam Amsterdam from the 16th of June until the 6th of September
Header Image: Untitled, Watts, California, 1967 © Photograph by Gordon Parks