Take a look at high fashion collections and their high street counterparts right now and you'll probably see pieces upon pieces of workwear inspired clothing: the influence is evident in staples as simple as denim jeans and ones as obvious as overalls. Designers like Craig Green and Kiko Kostadinov have often favoured and featured the rough and the resistant, exploring the point where fashion gets its most practical. With today being International Worker's Day we took the chance to have a look back down the dusty road workwear emerged from – and its approach to a sustainable future.
What started with the industrial revolution throughout the 2nd half of the 19th century, replacing agriculture based jobs with their emerging industrial counterparts, quickly made denim jeans and practical, sturdy clothing the go to of the urbanizing society, which suddenly was in desperate need of factory appropriate clothes. Now globally acclaimed workwear brands such as Carhartt, founded in 1889, and Dickies, founded in 1922, started with producing overalls, while Levi's founder Levi Strauss already got his iconic blue jeans patented in 1873.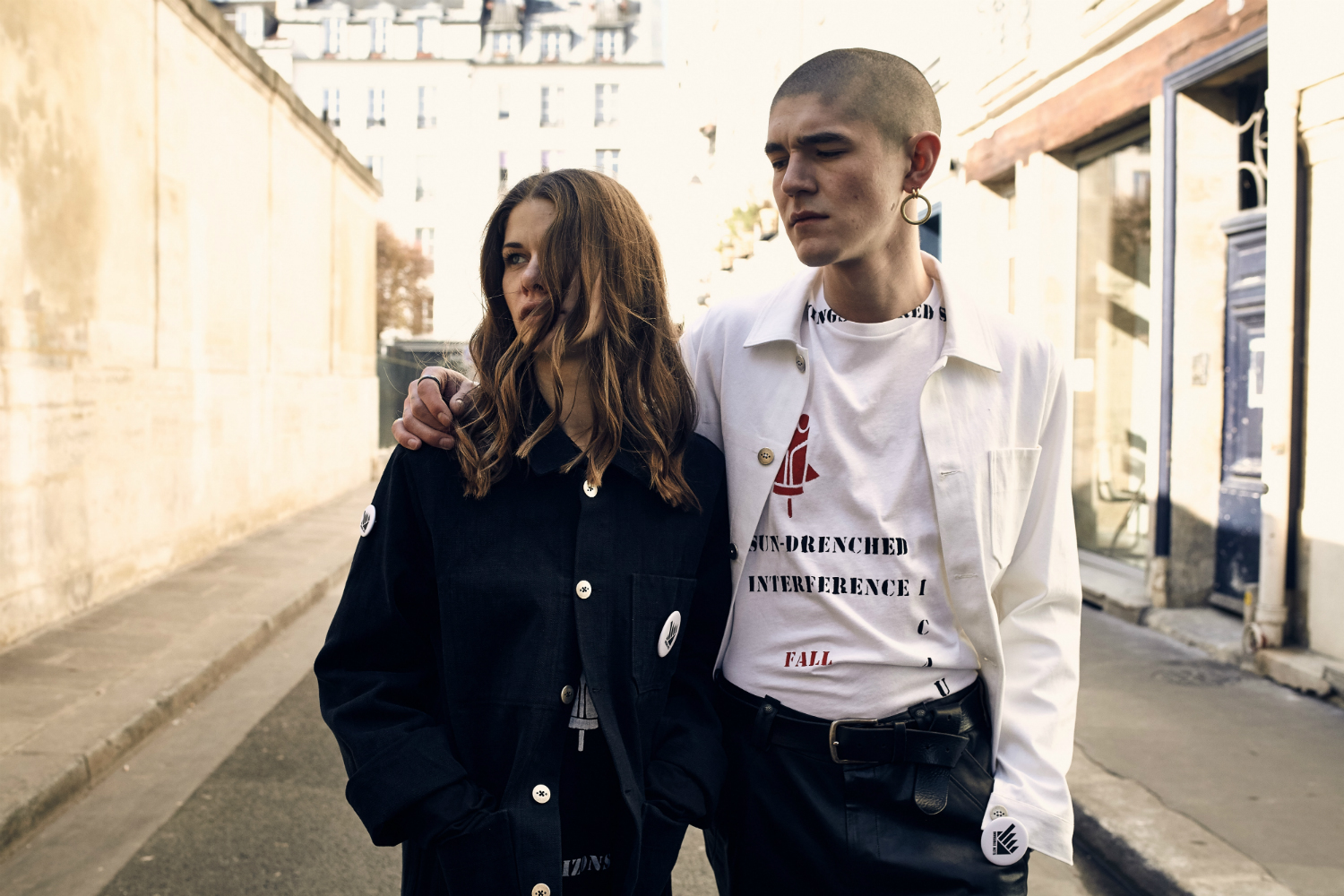 With two world wars over the course of not even 50 years and workwear manufacturers often also producing uniforms for the military, an intertwining of the two became inevitable. Rebuilding war rattled cities and infrastructure also led to even more people becoming employed in factory or industrial jobs and made the demand for fitting clothing a seemingly endless stream. Plus, manufacturers now also had to cater to both sexes, as women started joining the workforce to make up for the loss of men during wartime. In the U.S. the muscle flexing and polka-dot hairband sporting "Rosie the Riveter" and her famous "We can do it!" slogan, originally invented by the country's government to get more women interested in the arms industry, quickly became the symbol of working women at the beginning of the 1940s.
With the groundwork build, workwear for a long time had to only be one thing: practical. The fashionable, now even trend setting aspect of it came a whole lot of years later. It was not until various subcultures adopted the staples during the 1980s and 1990s that they slowly found their way into the everyday part of fashion. Dr. Martens and jean jackets became staples of the British punk scene while skaters in California adopted the crash resistant pieces for their breakneck stunts.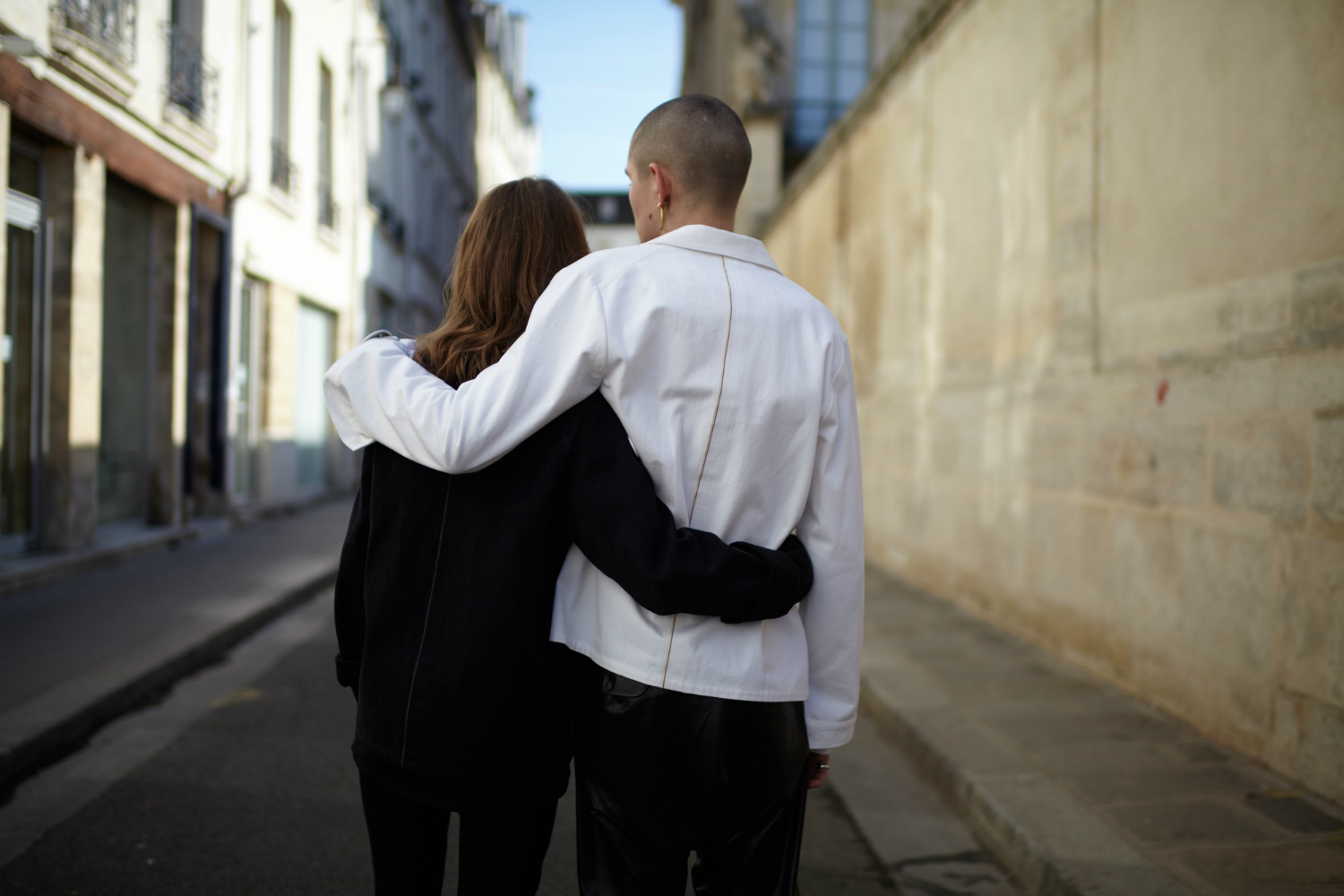 More than 20 years later, workwear has managed to make the jump from one kind of boards to another – the moodboards of fashion's top designers, with Dries Van Noten or Junya Watanabe continuously exploring the field, maybe crossing the original work aspect from the clothes title but still reminiscing of its harsh origins. With the present covered and successfully established in high fashion, the only questions that's left is where the future of workwear might lie. Maybe somewhere a lot of the industry seems to head – towards sustainability.
"The core values of workwear are toughness and durability which we've discovered are best attained using some 'slow fashion' techniques," Nana Aganovich and Brooke Taylor, founders of Paris based label Aganovich, explain. As part of International Worker's Day, they launched their project "Invisible Acts" on Kickstarter, introducing a one hundred per cent ethically produced industrial drill jacket. "Purely speaking it simply relates to all the people in our industry who are trying to make a difference that as a consumer you may never see," Nana and Brooke say on the origin of the project and its name, "The more poetic reference relates to anarchism. Writer Colin Ward once stated that the most anarchic act is an unwitnessed or uncompelled act of kindness or generosity in the 'pay it forward' spirit."
The ethical approach that comes with the sustainable production also isn't something that alienates workwear's street-credibility, Nana and Brooke explain – in fact, it's just going to make it even more authentic: "Workwear and military wear have always been a reference point because people involved in labour-intensive or life-threatening situations can't afford sub-standard tools and products – our way of production brings even more quality to the product. So it will always have a credibility."