While right about every brand seems to try and tap into the eternal mystery that comes with the power of adolescent wonder and determination – from teens repeatedly walking fashion's most hyped shows to what seems like everybody teaming up with streetwear favorite Supreme – really capturing the essence of youth is a trick only the fewest seem to be able to perfect. With their own idea of how their generation should be represented Robin and Stan, two long-term best friends and freshly made brand owners of Parisian newcomer label rien à signaler, decided to take it upon themselves to make the attitude of their peers evident through clothes.
By both channelling that mind-set into slogans as well as visualizing the thoughts surrounding those words, Robin and Stan looked to draw from everything affecting themselves and their lives. "Our creations are particularly motivated by youth concerns because that comes from our own experience and environment. We've always been appealed by how people behave between each other. So the starting point was our reality," the two explain, "Flexibility is the word that we think best describes youth but also our items. It's a way for us to gather around things we have in common, and this is more than just fashion. It's just exciting but also valuable to be challenged by new perspectives coming from different angles."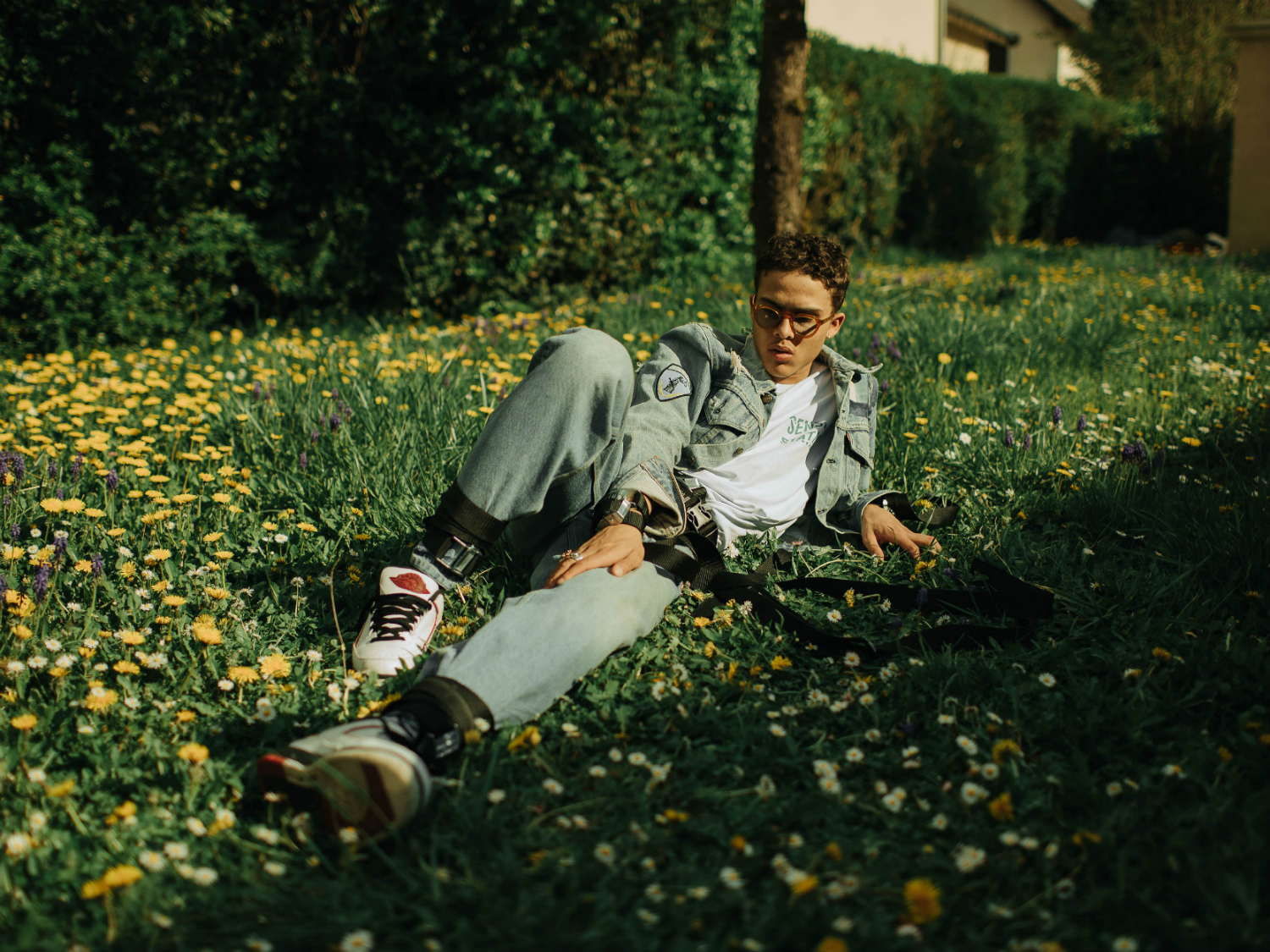 With that approach in mind, it's no wonder Robin's and Stan's topics of choice are ones youth normally doesn't get linked to, throwing out the skaters and making room for ideas from justice to the always present hustle of staying connected. Their first designs, debuted in March 2016 under the title "Lawsuit", focused on teen's constant search for validation and equality. "Justice is one of the issues youth is inevitably concerned with. We believe that every youngster looks for recognition in some way," the two say, "And we are not a lazy generation, spending most of our time doing nothing but chilling with friends or posting pics on social networks. We all want the same thing: find our purpose."
A task especially tackled by one's search of people to identify with, as they explored with rien à signaler's just released S/S collection, focusing on communication and how social media as well as topics like broadcasting, language, and transportation influence people's perception of growing up. "We chose to consider communication together with our own experiences and emotions as young individuals. With our own perspective rather than adopting a philosophical approach". Ironically, working on the collection included them saying goodbye to social media for eight months to fully concentrate on putting the pieces together. "It was a captivating and intriguing experience in a good but also bad way. But most of all it was incredible how it is addictive and how much time you can spend on Instagram, editing pics, commenting and liking."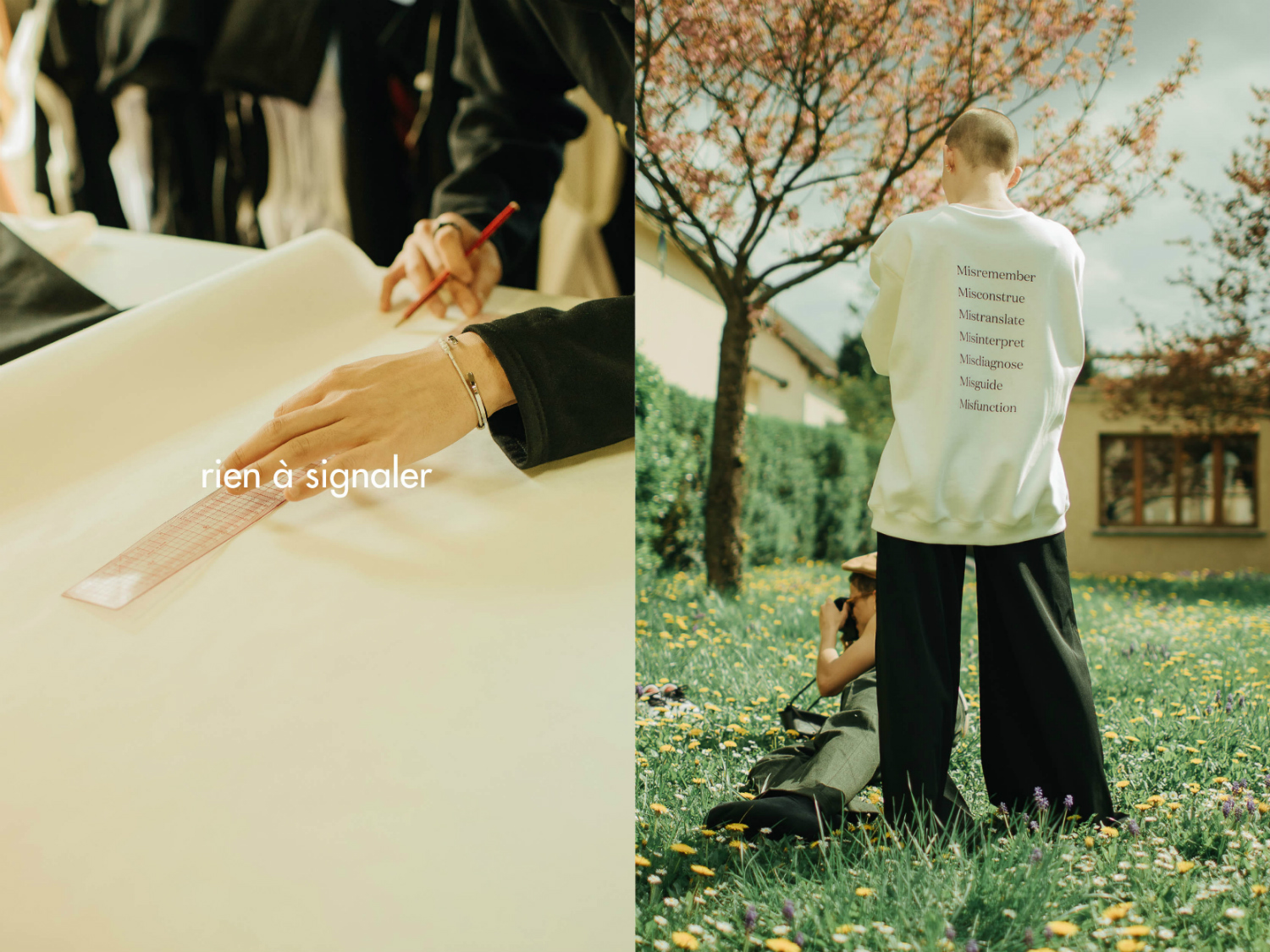 Particularly in a time where social media not only dominates our private lives, but also is a driving force in getting the word out about your brand, as more and more designers try and launch their labels via Instagram, using the platform as a modern day market space. "Fashion is about two things: hard work and connections," Robin and Stan say, noting that the hardest struggle as a young brand is finding the right balance between quickly formed online relationships and their real life counterparts, the social media hype and its usable results. "Instagram is an amazing tool to make connections but to build a work relationship you have to meet people in real life. You may have the best product at the end of the process but if no one wears it, your work is only half done."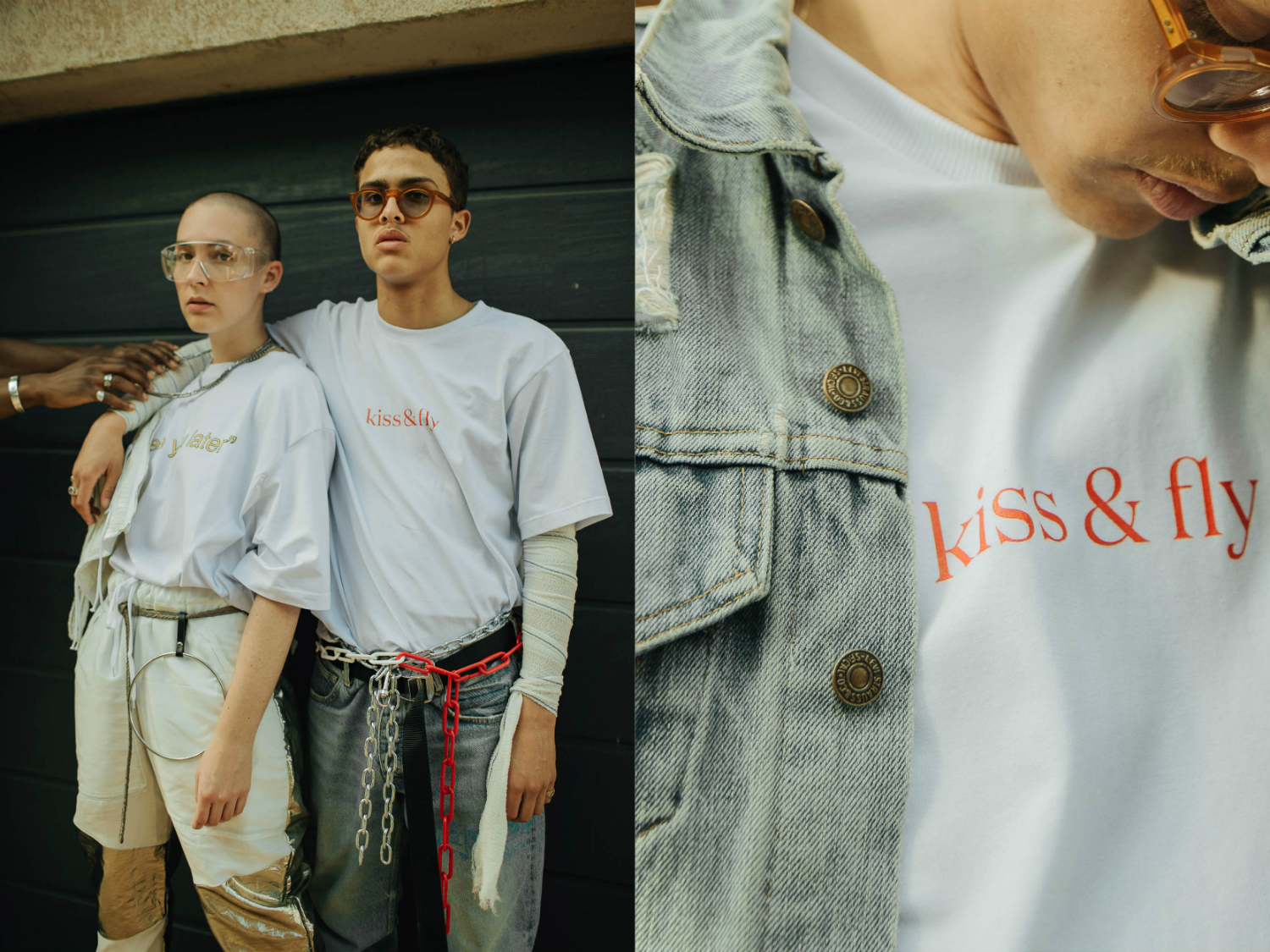 With their DIY attitude, Robin and Stan are part of a new pool of young fashion designers determined to conquer the industry and its harsh environment entirely themselves, committed to experience everything first hand, the struggles and the achievements. "We spend days at the workshop, picking and testing fabrics, printing the visuals… We could have chosen to outsource our production but we wanted to know how fashion worked from the drawing sheet to the shipping. We wanted to have a global vision of what making clothes truly involves". That's why after finishing uni – Robin studied management at ESCP Europe while Stan got a degree in fashion design from Mod'art International – they set up a small studio in Paris, designing and crafting everything themselves, and staying close to their French roots.
"We grew up here, went to school here, our lives are here. Paradoxically, we wanted to break the image of 'made in France' and prove that you can be creative without being a cliché and selling jumpers with printed French baguettes…" Rather, they focused on T-shirts and oversized Hoodies with particular cuts and fabric choices to encapsulate rien à signaler's spirit, they say. "We like the idea of kids wearing clothes like it's nothing but a piece of fabric. In the end it really is more about the attitude than just the clothes per se." A statement, especially valid when it's concerning the epitome of intangible attitude itself: youth.
Photography: Lucas Lehmann
Art Direction: Jovana Matic
Models: Jovana Matic and Pierre Constant
Styling: Youth SMHR