Renowned lifestyle brand Moncler has teamed up with famous French artist Jean-Philippe Delhomme to make all of our summer vacation fantasies become life-sized prints in their latest SS17 collection. The Parisian artist created the exclusive postcard prints inspired by the beaches of every human being on this planet's dream holiday locations. From Venice Beach to Saint Tropez with a brief stop in Capri and Positano, Moncler has us inspired to book our sunshine infused getaway, or to at least wear their latest collection in a blow up pool by a fan.
Jean-Philippe Delhomme has been working as a renowned fashion illustrator and animator since the mid-eighties, producing campaigns for Barney's, Vogue Paris, House & Garden and installations for Colette in Paris and is therefore the perfect partner to team up with the long-established company Moncler. Founded in 1952, the brand became a staple label in the fashion industry after creating the first goose feather down jacket and has continued to produce amazing collections, keeping in tune with the demands of its modern clientele. Known for its jackets and chic outerwear, the spring/summer 2017 collection features several sportswear items with the unique postcard prints.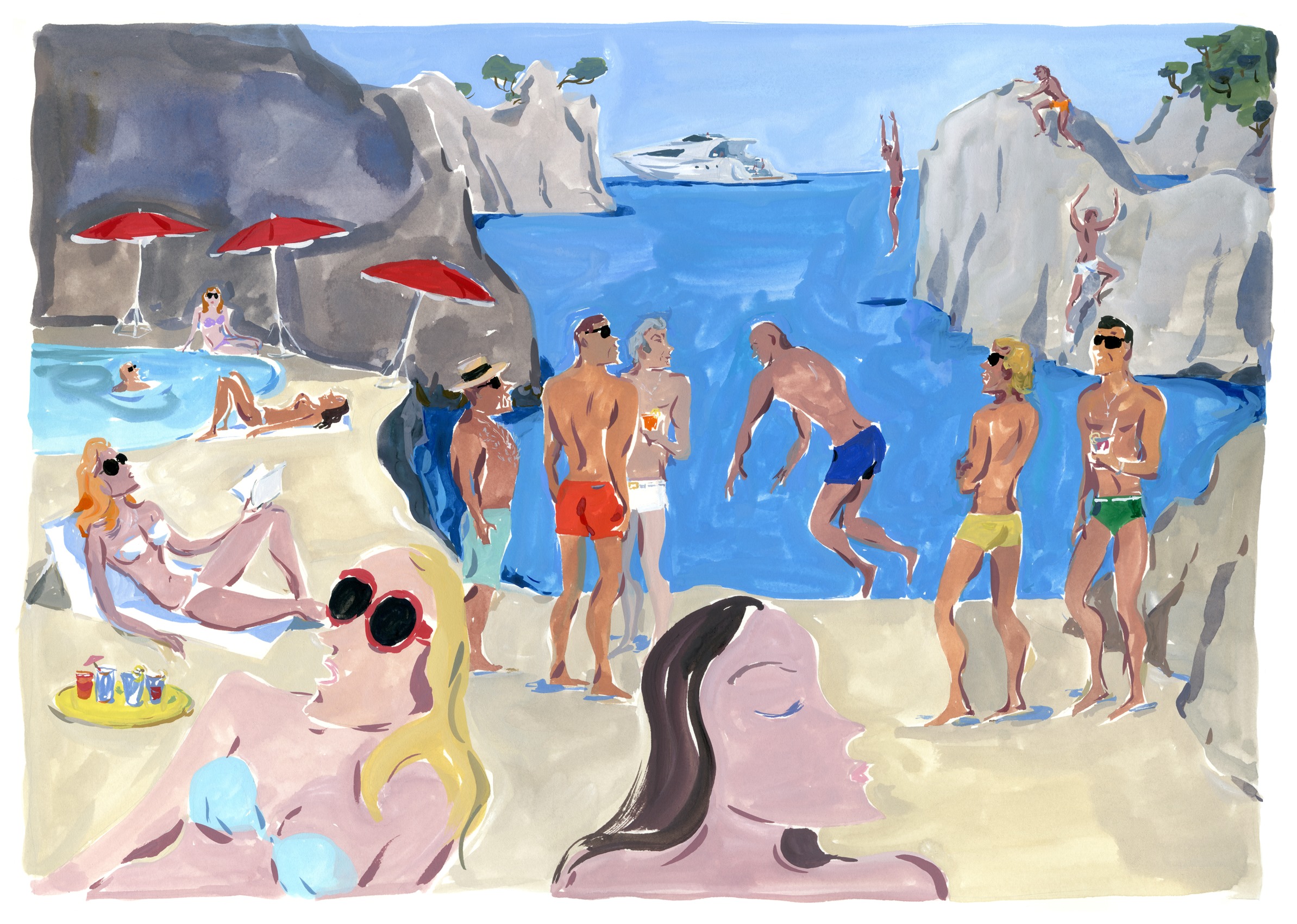 The collaboration with Jean-Philippe Delhomme infuses a typically French vibe into the men's and women's SS17 collection, making it the perfect attire for a relaxed summer spent by the beach with a mojito in hand.

Follow Moncler on Instagram, Facebook, Twitter, YouTube and Pinterest!