Dark, mysterious, experimental: Three adjectives that pretty accurately describe two artists on the verge of taking over their respective scenes. First of which would be Lotic, the enigmatic, Berlin-based DJ and producer from Houston who has come a long way from being his college radio's go-to discjockey to performing massive sets at the legendary Berghain nightclub. Music outlets such as Pitchfork and Thump have both recognized and highly praised Lotic's take on the art that is music production, further manifesting his name and artistry in the business.
Second in line we have Japanese fashion designer Tatsuro Horikawa, founder and creative director of avant-garde menswear label JULIUS. Horikawa, too, is an artist shrouded in mystery. His sculptural and poetic, yet urban silhouettes, mostly kept in shades of black, are, as he puts it, inspired by architecure, travel, and, most importantly, music. Given all of this information, it probably won't come as big of surprise to you that these two masters of their craft have come together for JULIUS' current collection. In celecbration of this, we sat down with both of them to ask them about their work, inspirations, and how they found each other.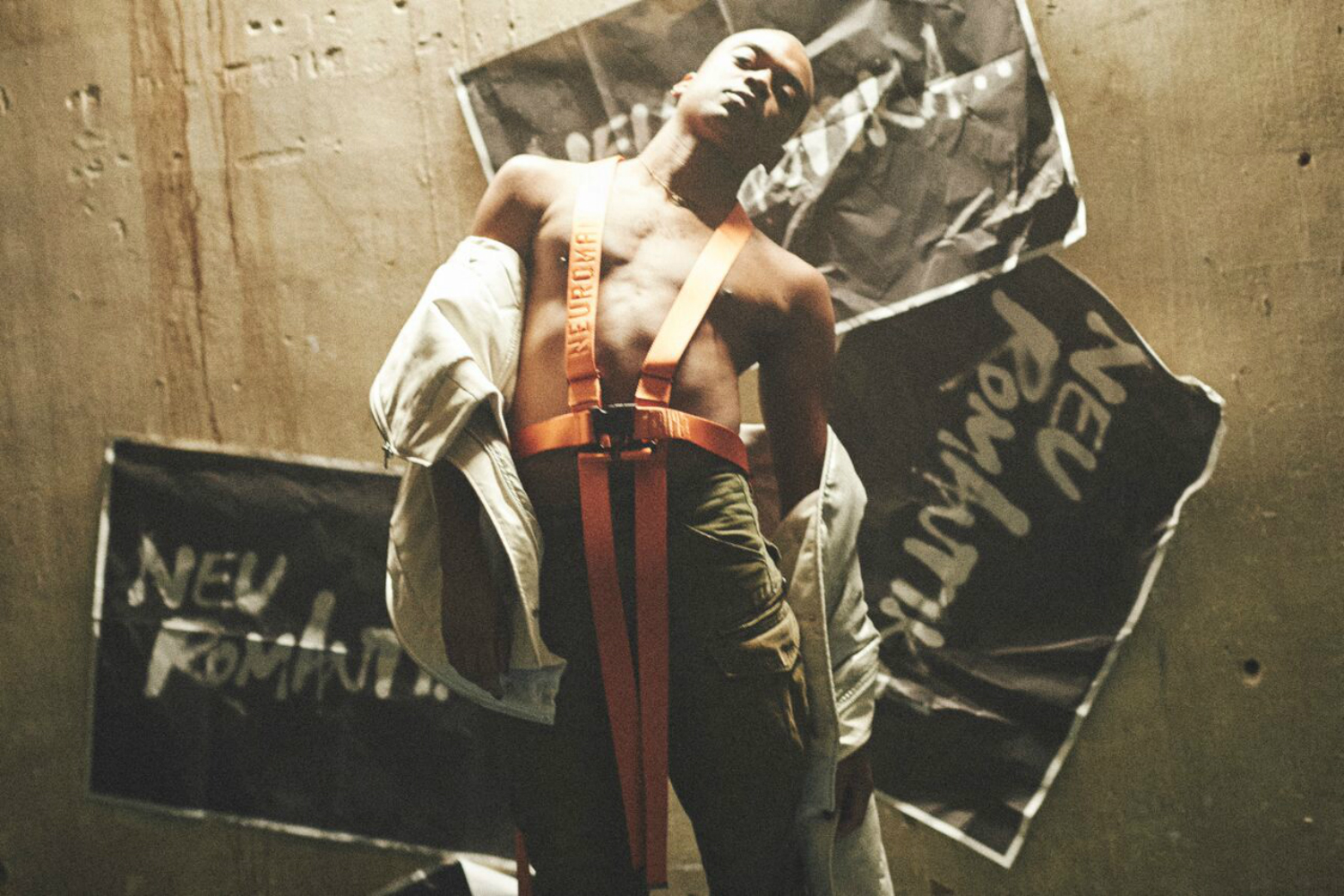 Why did you decide to move to Berlin and how has it impacted your career?
Lotic: I moved to Berlin because I was terrified by the thought of 'coming of age' in America. I'm from Alief in Houston, which is extremely diverse, so it wasn't until I was a teenager that I really realized what all is going on in America. What I saw was scary for me as an effeminate black man that likes experimental music and hates cars and sales tax so I kind of ran away from home. It was kind of dumb since I'd never been to Berlin or even Europe, but my boyfriend at the time was really into the idea of Berlin and got a job, and we made the move! As I mentioned before, it really forced me to kind of make Lotic a 'thing' and now a career. Lucky for me, Janus started right after I moved here, so I had a space to nurture Lotic.
Your tracks are pretty intense, what's the creation-process like?
I suppose they are. The process varies, but it's usually very quick and mostly involves me being obsessive about one sound or one rhythm. I try to figure out every variation I can, test out my favorite effects, and then step away for a few hours to really think about structure. It's actually like 93% thinking and 7% doing. Staring at a grid on a screen really fucks with me. I have to take a walk every 30 minutes or so.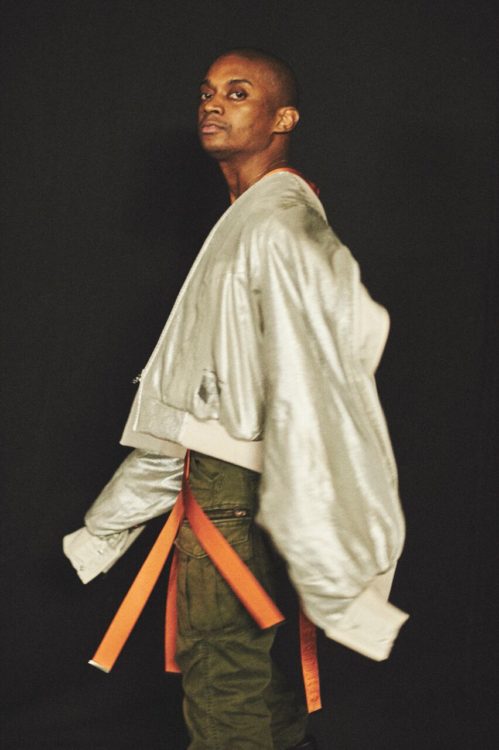 You did a music piece for Julius SS17 collection, how did that happen?
They approached me kind of out of nowhere with a very sweet proposal to collaborate on a new piece of music for their show and I was immediately into it!
What inspired the music piece you did for him?
I'd gotten started on something for them—they wanted something ambient initially—but it ended with a very loud, dramatic section which ended up making more sense with the space and the collection. We really ended up using the setting as the main inspiration.
What do you like about Tatsuro Horikawa's approach to fashion?
I like that everything is kind of a perversion of the basics. I find a parallel in my work as well: Everything is kind of familiar, but it's sort of just twisted enough to be unrecognizable or surprising. A lot of the pieces this season are modular as well, so you might see one iteration of a garment earlier in the day, and then in the club it's an entirely different garment.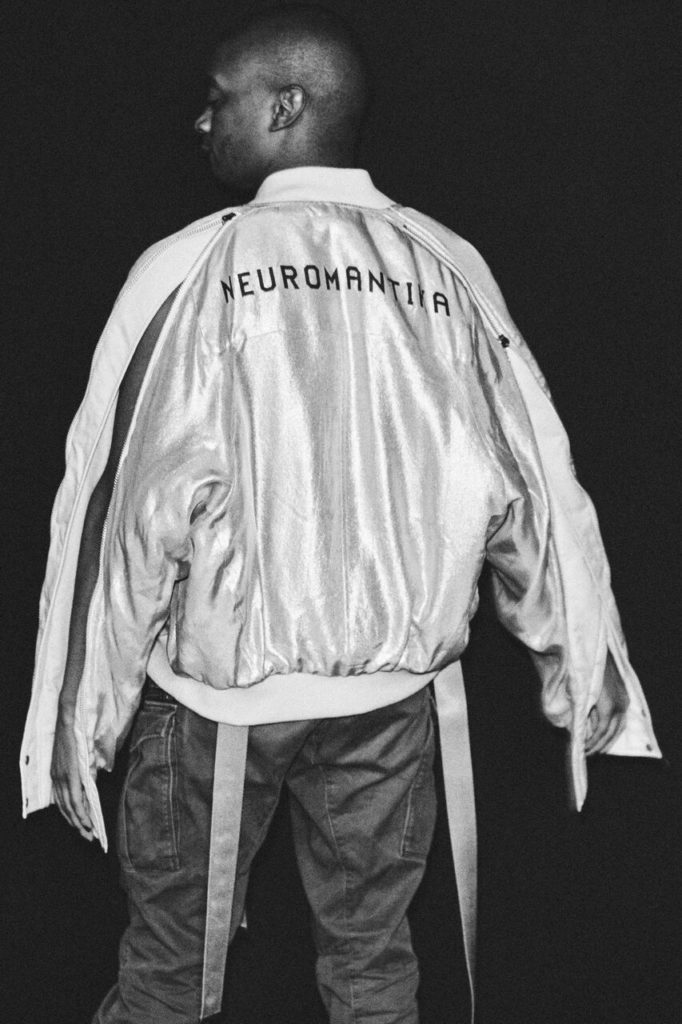 Can you describe your relationship with fashion?
It's becoming more and more important for me to use fashion to express my mood and my identity, especially as a touring artist. So few people really have a reference for a Houston-born, Berlin-based effeminate black gay. So, I kind of play with that. It's also a confidence thing—I've noticed that the more confidently I present myself, the less I am harassed. I've kind of begun to use my presentation as both a protective barrier/filter, and as a conversation-starter.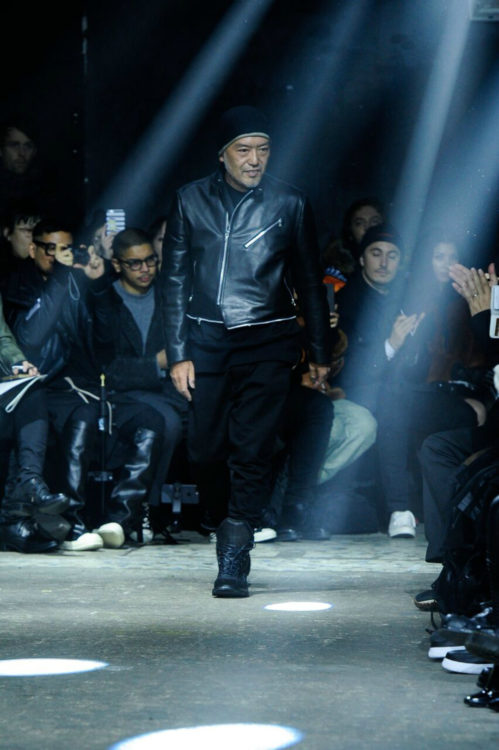 Tatsuro, how did you meet Lotic? What interested you in him?
He is on the most edgy label around right now, Tri Angle Records. I have always been a big fan of his work. Ornateness and deepness, his sound is the symbol of this collection.
Who is the Julius man, what does he do, what are his passions?
More than anything, it is a musician who can empathize with the brand and the collection. Music creates a culture, and mode is only possible as pieces of culture – only because there is music, I am able to make clothing.
Julius is known for its strong use of black, but your last collection was much brighter and colorful, especially the first few looks. Why is that and what was the inspiration behind it?
The white in the first looks represents light, the future. I wanted to express the future with this collection while using a color palette inspired by the 80's, make the "present" a hub and create a collection that connects the future and the past.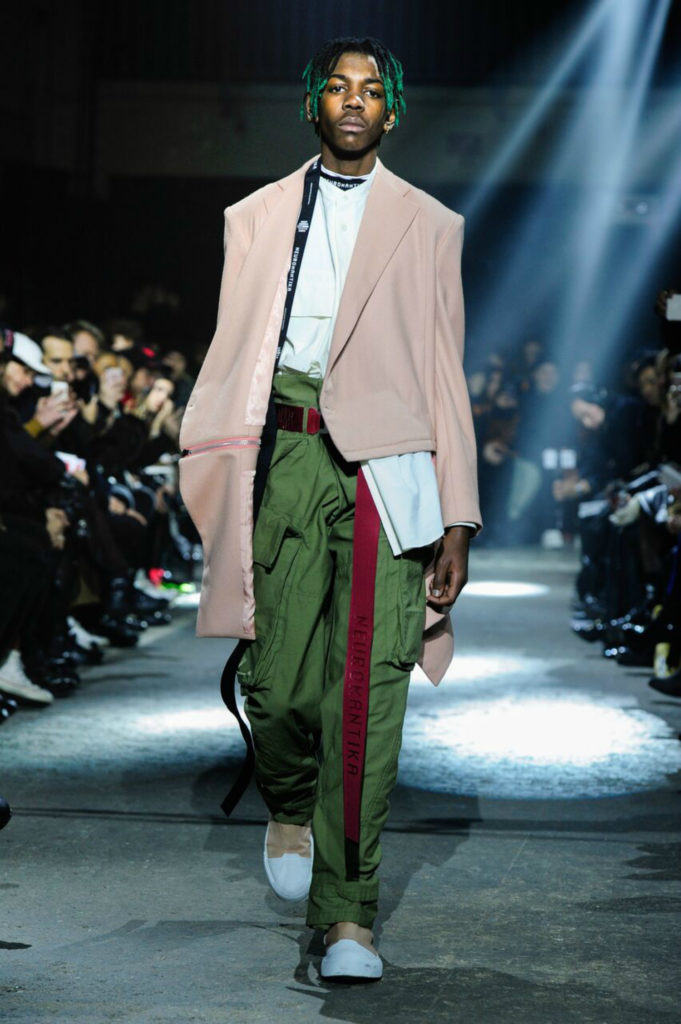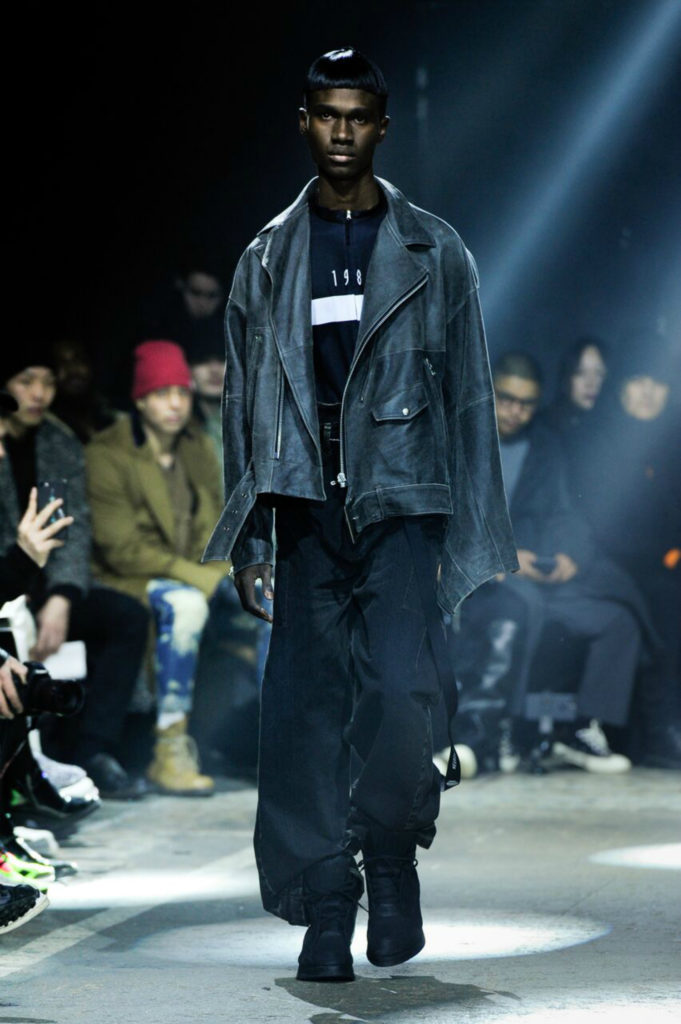 Can you describe your creative process, from the initial inspiration to the completion of a collection?
The rough mood of the next direction is always in my mind, so I will do research for nearly two months based on that. First, I will listen to music thoroughly. Hundreds of records! Find the sound I like for the collection, and narrow it down for the sense of the times. I also will read a huge amount of literature, use photo books, pinterest in order to make a vast mood board. From there it is drawing for a month. After that fighting with patterns. To me, patterning is a work much like sculpture. Lastly in order to present the collection, we will focus on directing for the show, styling… The collection itself is a journey.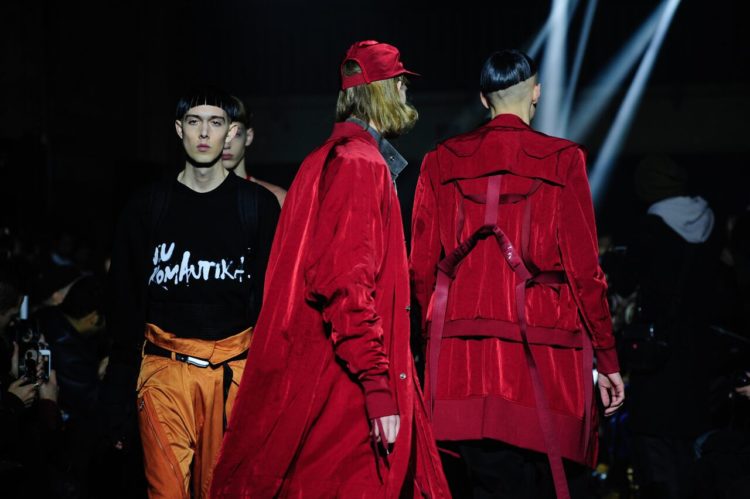 All images by Tsutomu Ono