Ever thought about cutting apart and randomly recomposing your whole sneaker collection? Probably not even in your worst nightmares. British footwear artist and Royal College of Art graduate Helen Kirkum did exactly that – and quickly made quite the impression on fashion with her collaged sneakers. From being supported by adidas Originals in 2015 to winning the Vogue Talents Award in 2016, Helen and her unique approach to footwear have certainly kept the industry on its toes. With sneakers being the most hyped about product for years and years now and new drops making sneakerhead's hearts beat just a little bit faster in what feels like every week, we asked Helen all about her understanding of modern day footwear as something more handy than holy.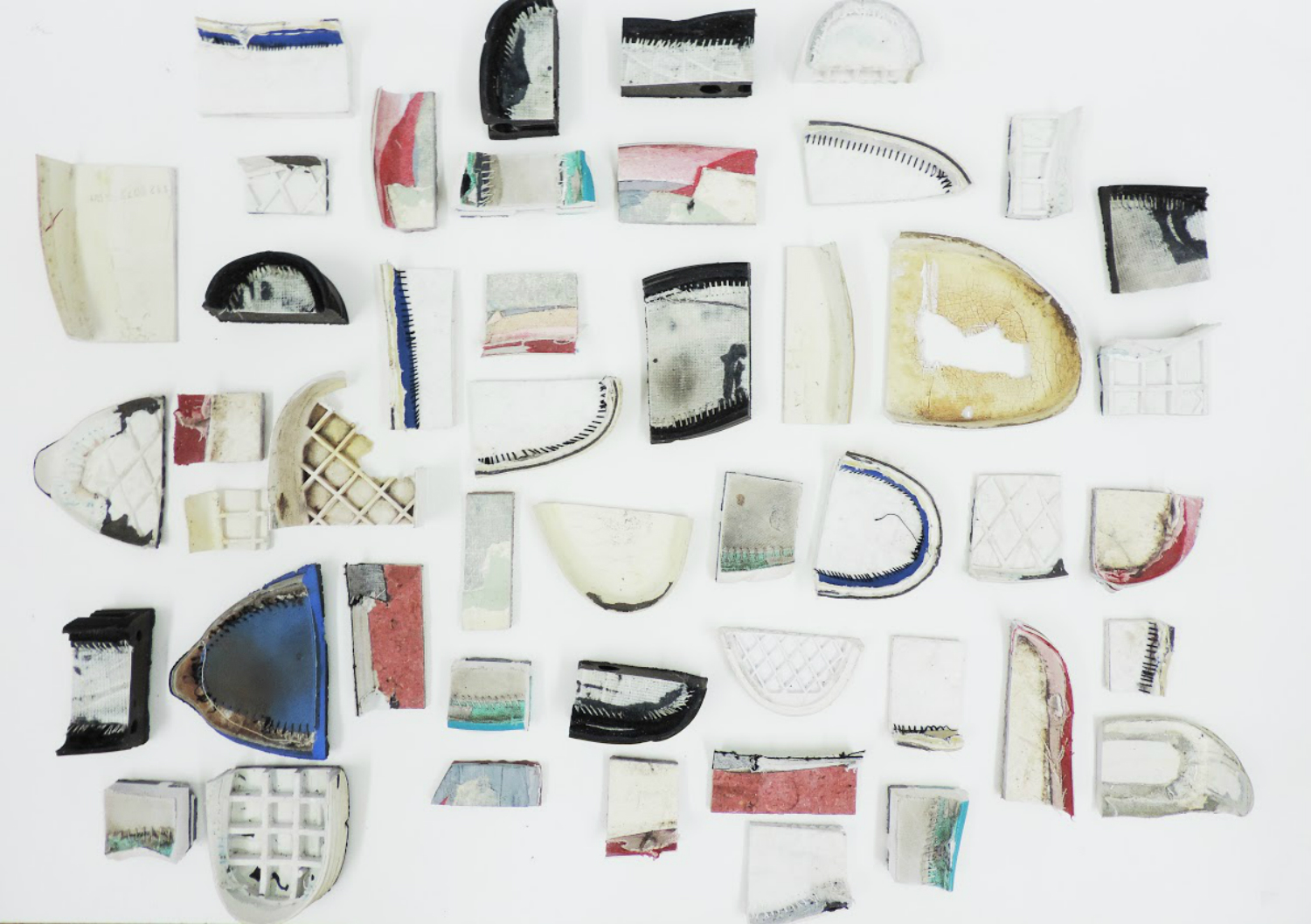 "My approach allows me to see the sneakers freely as shapes and patterns, rather than as worshiped objects. I am very much of the opinion that sneakers are to be worn and that the life that you bring to them gives them more charm and more value, than if you keep them in a box", she explains. That's why for Helen, pulling apart the sneakers and putting them back together in different combinations isn't just about mixing different textiles but also different stories, "The discarded sneakers that I use show wear and marks through use and love, they show memories and ghosts of efforts and the people that had once needed them. As the collection evolved it had a sense of community and togetherness, as it connected lives of strangers and I connected stories in my mind. For me the marks and scuffs embedded in the sneakers became a public declaration of journey and lifestyle. Sneakers stay with us through many journeys and become us, much more than other possessions."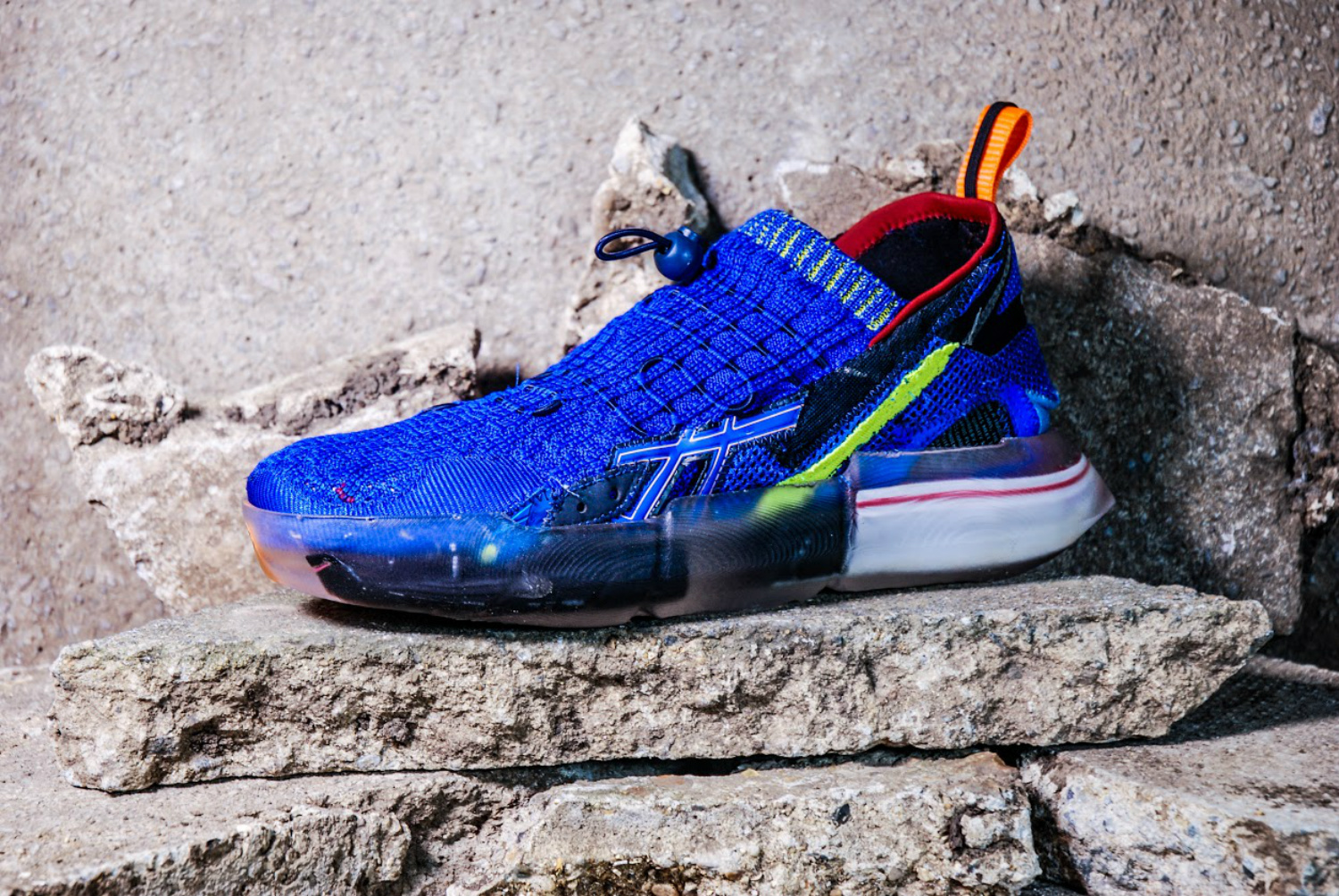 Apart from their personal value, sneaker's also left an immense mark on fashion in general. Defining looks and attitudes of whole generations for decades, the shoes now, much like other essentials of streetwear, have been appropriated by close to every designer we can think of, from Rick Owens to Karl Lagerfeld at Chanel. "They optimize the collision of fashion and street culture. The boundaries between the two are now completely blurred as they influence each other simultaneously", Helen explains that shift, "The sneaker has become such a strong signifier of trend and social status. It is inclusive, everyone can understand it and buy into the idea of it."
Helen's idea of it is not only influenced by the shoes impact on the whole of fashion but especially by their meaning to kids all around the world. With titling her collection "Our Public Youth", she wanted to explore how products can influence the shaping of our identity. "Brands have always been a marker of social significance, so one of the ideas was to create something that re-appropriated the purpose of branding. To give an alternative vision of newness and to challenge the idea of what it means to be new and to be worshiped". Her conclusion being that pieces don't have to be sleek and straight from the factory to hold an emotional power – and to trigger the power of attachment.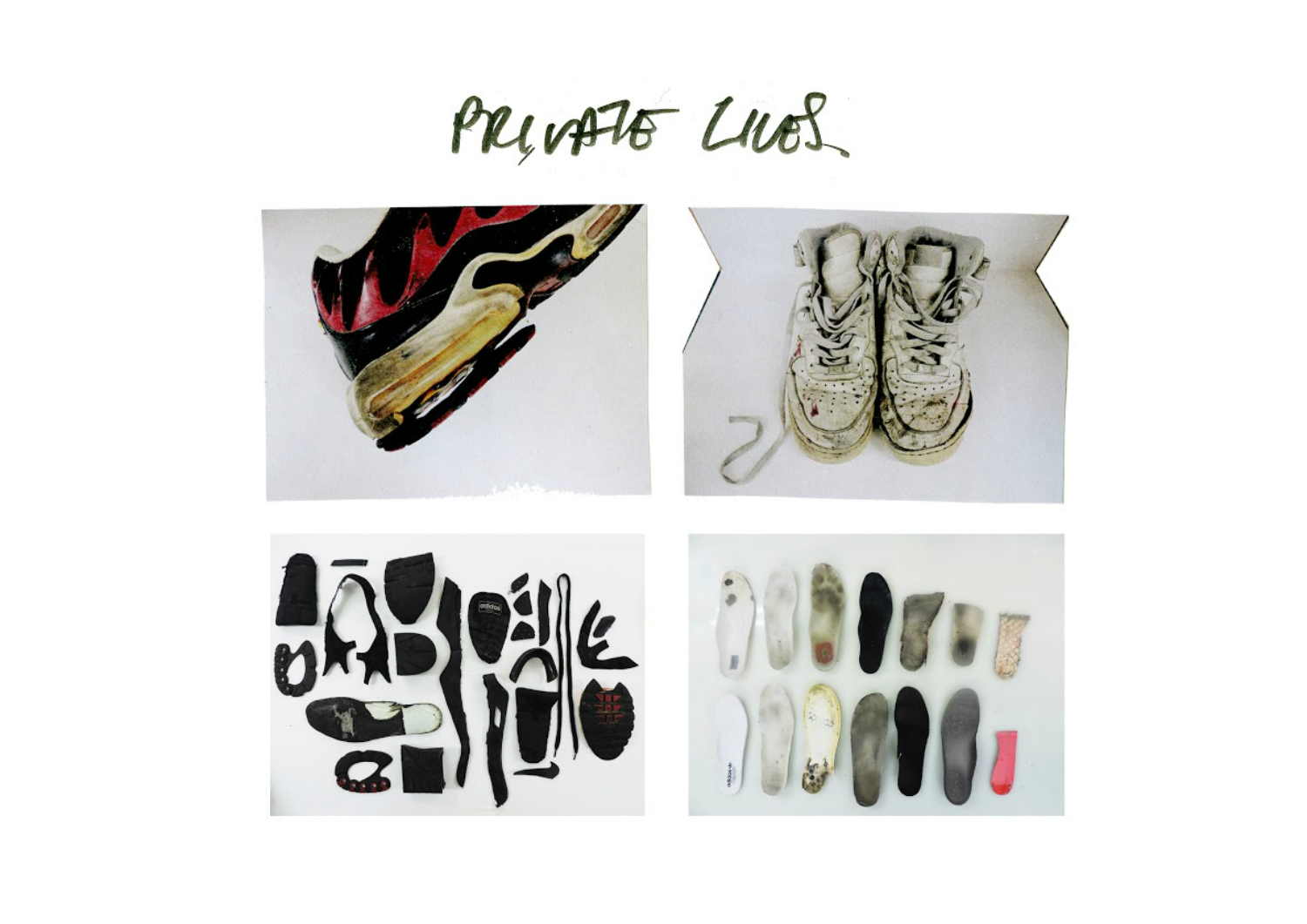 For her creation process, she likes to let herself be guided by spontaneity – and with sneakers often being precisely thought through products, taking them apart is way more technical than one might think. "The first is to deconstruct a pile of sneakers, to work meticulously unpicking all the pieces. Then I would organize them into piles of shapes, sizes and colors. Finally I just sit at the sewing machine surrounded by pieces and start to construct the sneaker like a collage or puzzle. It is an organic process but I never really know where the process will take me and what the end result will be."
Overall, that result is one that manages to give the epitome of novelty a sustainability-focused layer, with Helen using out-worn pieces and recycling them through her designs. "I think it is really important for brands to be environmentally conscious and produce sustainably", she says. And with seemingly all of fashion colliding and collaborating right now – why shouldn't our loved-but-worn-to-death sneakers?
Photography by Namal Lanka