Amandine is a freelance photographer based in Paris. Her inspiration mainly comes from her teenage years, the period when your emotions are the most powerful. She tries to recreate scenes from that decade, and experiments with bold colors. She likes to suggest erotism in her images, while still be a part of the fashion sphere (and focus on exuberant details and accessories). 
From a visual point of view, men's bodies never really were appealing to her – since her beginnings in photography, Amandine always felt more comfortable and inspired by girls. Nevertheless, beyond estheticism, she understood that the act of self-acceptance as a woman was far more powerful, through picture, and in life in general: s
taging the female's body licentiously is her way of asserting herself as a woman and as a photographer.
This editorial relates to the lolita movement during the early 2000's. The theme focused on teen hypersexuality and bad taste at its height displayed by the pop culture. The use of light, inspired by amateur erotic movies, aims to highlight that there is a thin line between Youporn and Disney Channel. The team involved wanted to show how this «girl culture» has influenced a whole generation. F
or the styling Laëtitia Gimenez decided to not create the same looks 2000's girls would have worn and to not use only vintages pieces… She has taken inspiration from different movies and music clips such as FBI, The House Bunny, Clueless, Britney Spears. Since Amandine wanted to recreate all details of this period, Laëtitia decided to style pieces from the AW17/SS17 collections – that can let us see that fashion is always a renewal –, in combination to vintage pieces from Christian Dior and things she has found in Paris souvenir shops.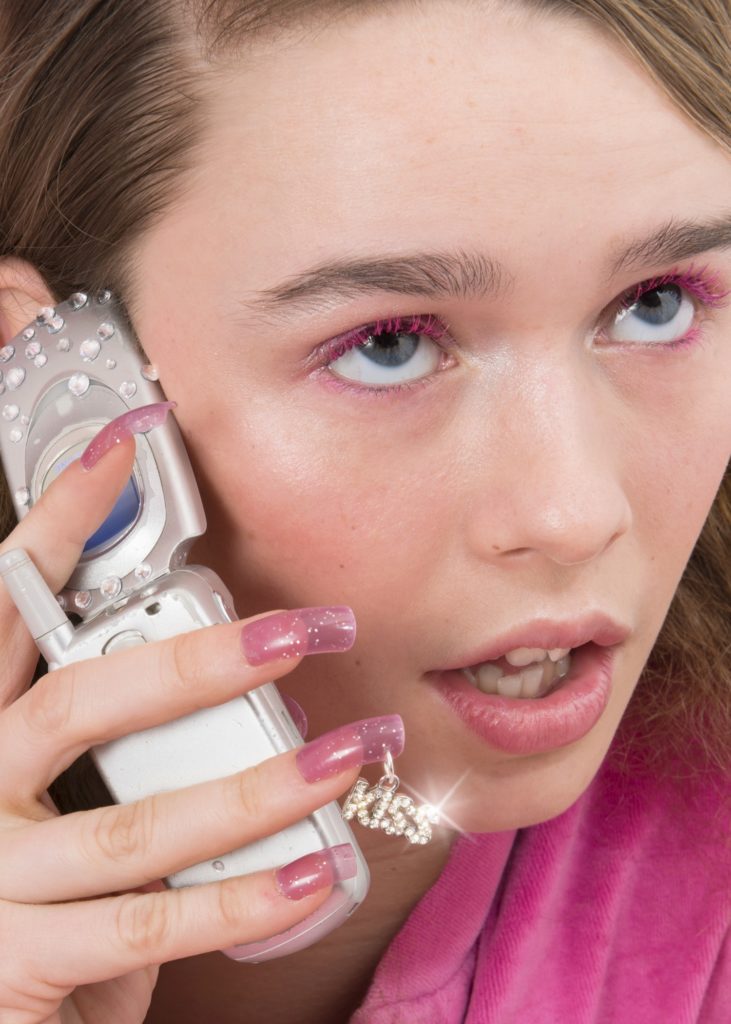 Sweatshirt CHRISTIAN DIOR ARCHIVE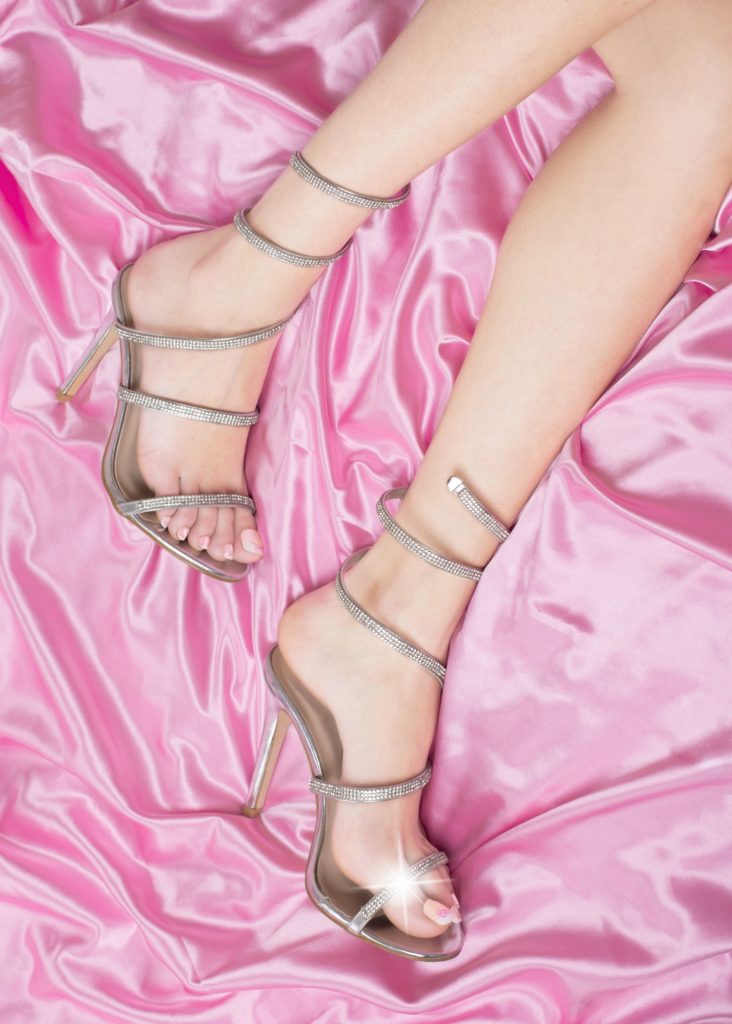 Shoes Y/PROJECT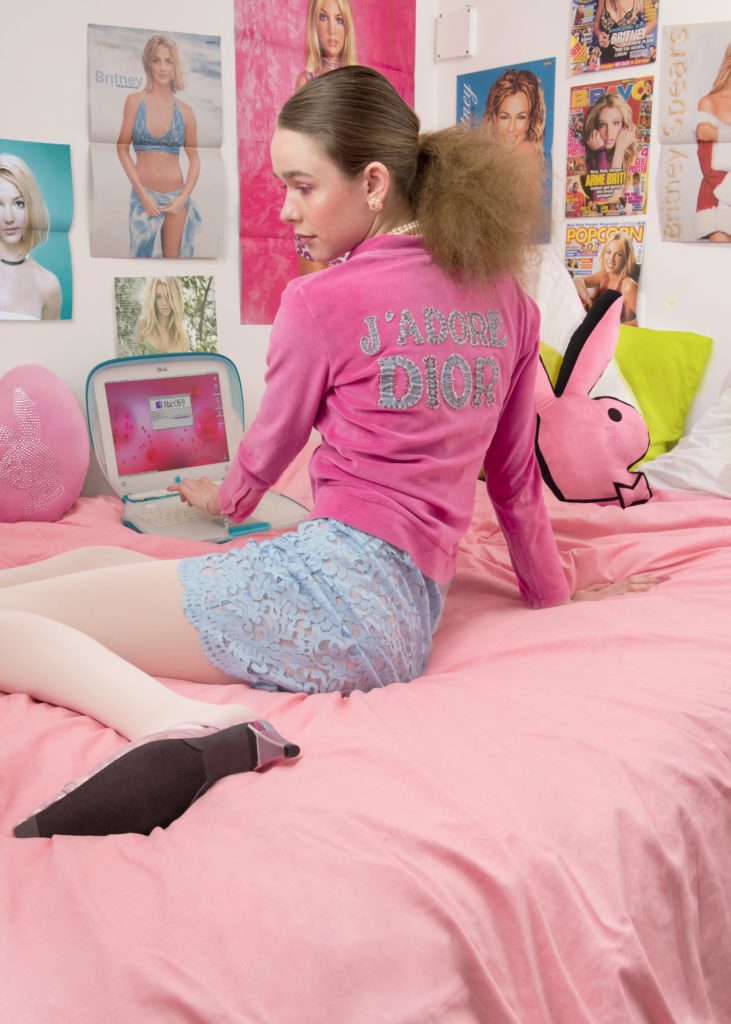 Dress JOUR/NE, Earrings CHABAUX, Necklace & Shoes Y/PROJECT, Tights FALKE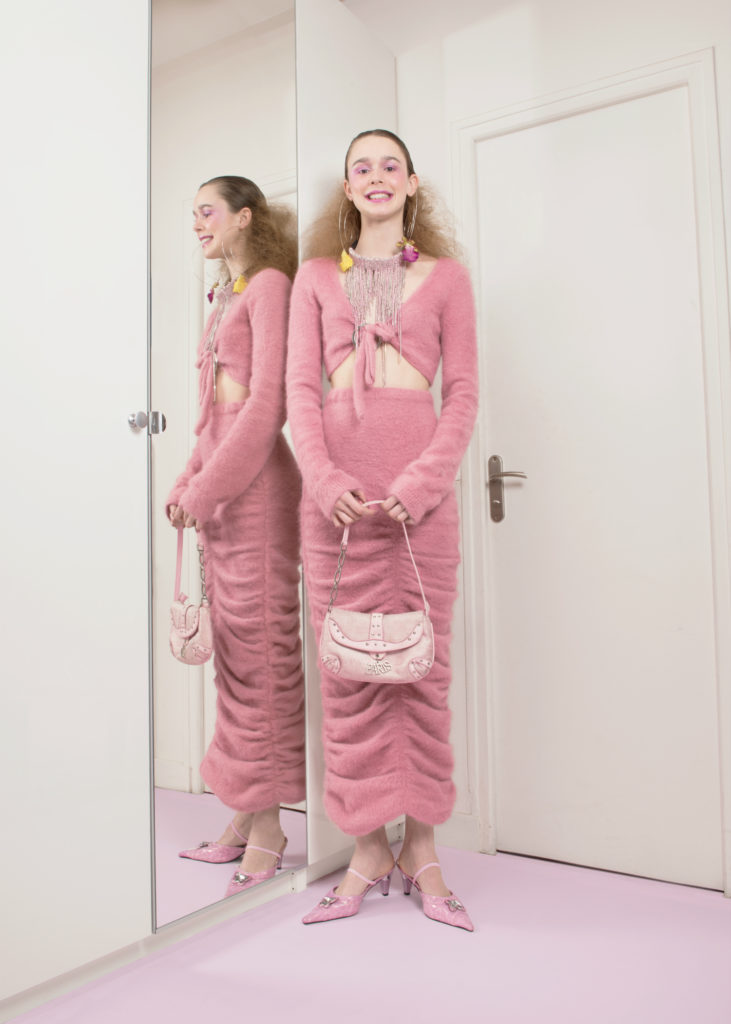 Top, Skirt and Necklace NEITH NYER, Earrings & Shoes Y/PROJECT, Bag STYLIST'S OWN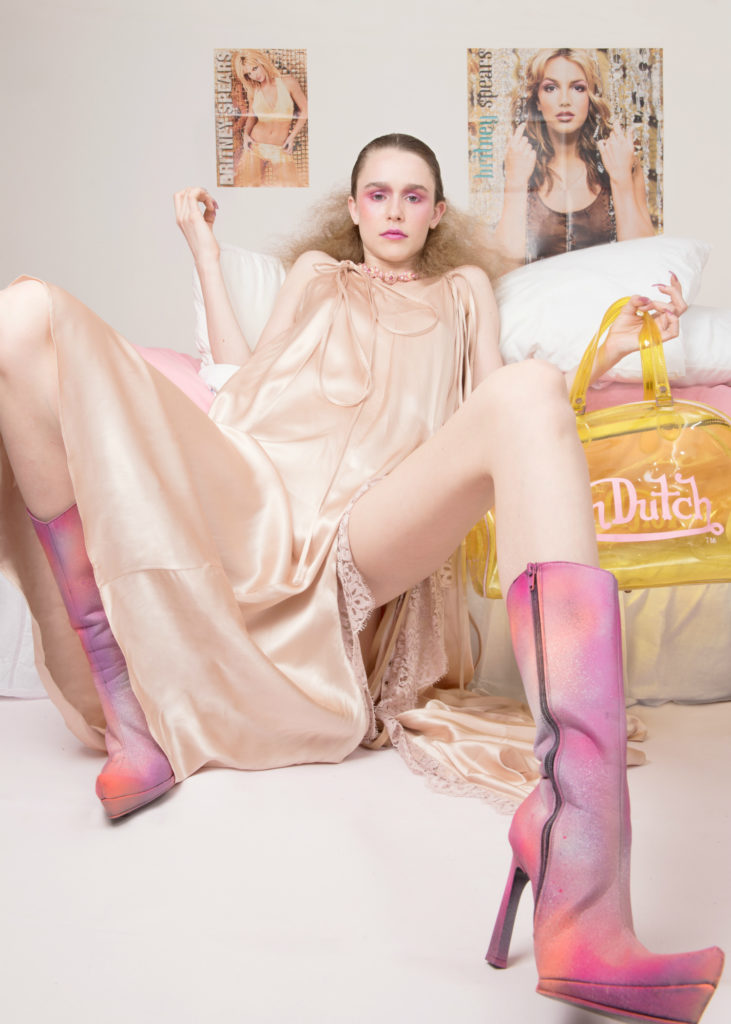 Necklace CHABAUX, Dress Y/PROJECT, Bag VAN DUTCH ARCHIVE, Shoes NEITH NYER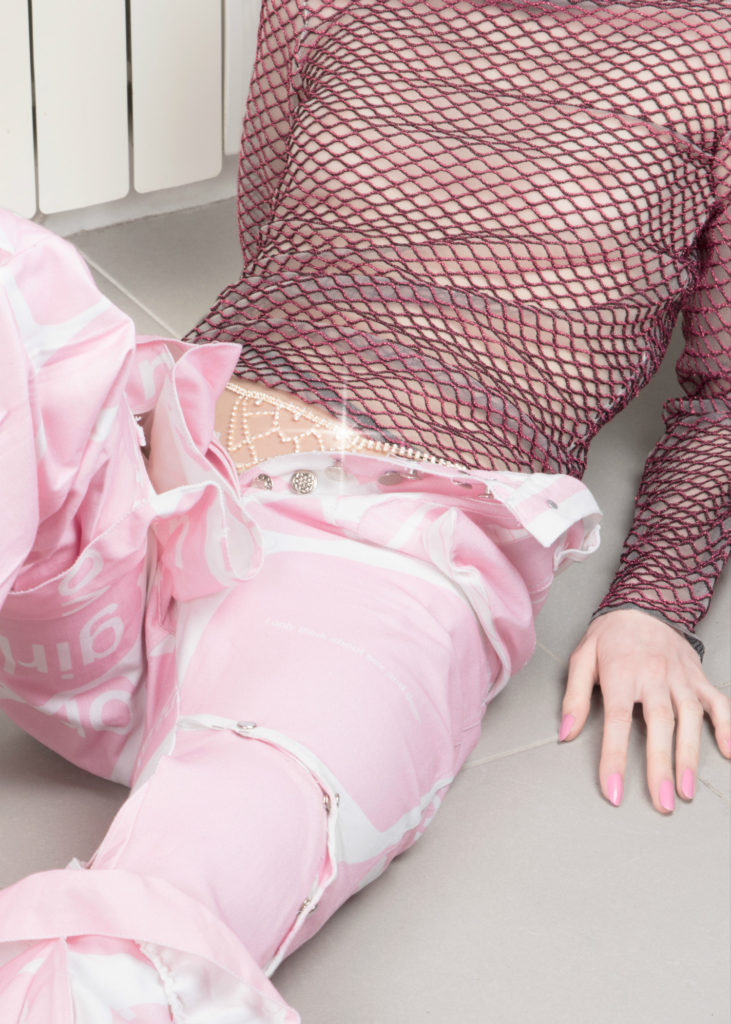 Pants CLARA BLANCHARD, Top JOURDEN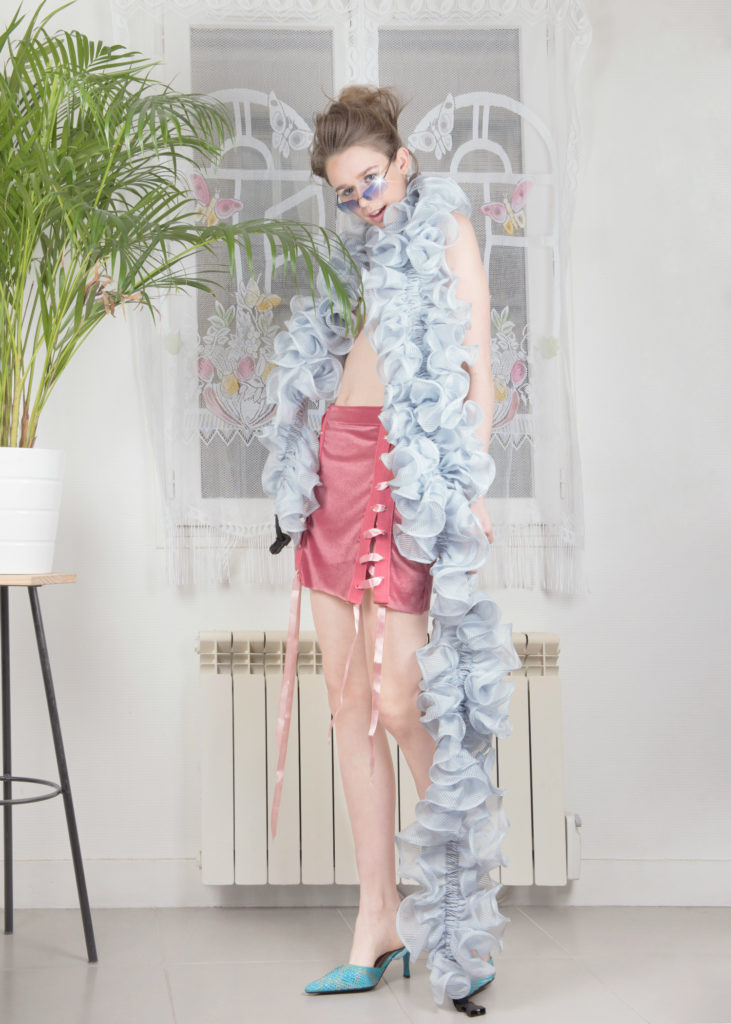 Boa & Shoes Y/PROJECT, Skirt IGNACIA ZORDAN, Sunglasses CHABAUX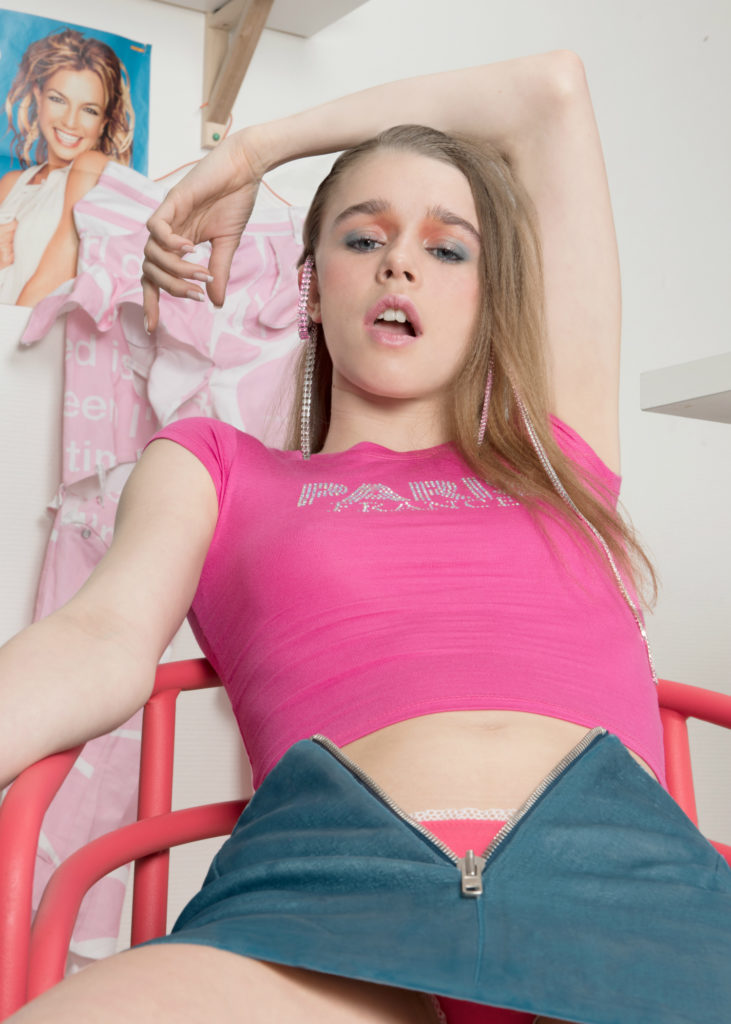 Earrings NEITH NYER, Top STYLIST'S OWN, Underwear BREAKFAST CLUB PARIS, Skirt Y/PROJECT, Background CLARA BLANCHARD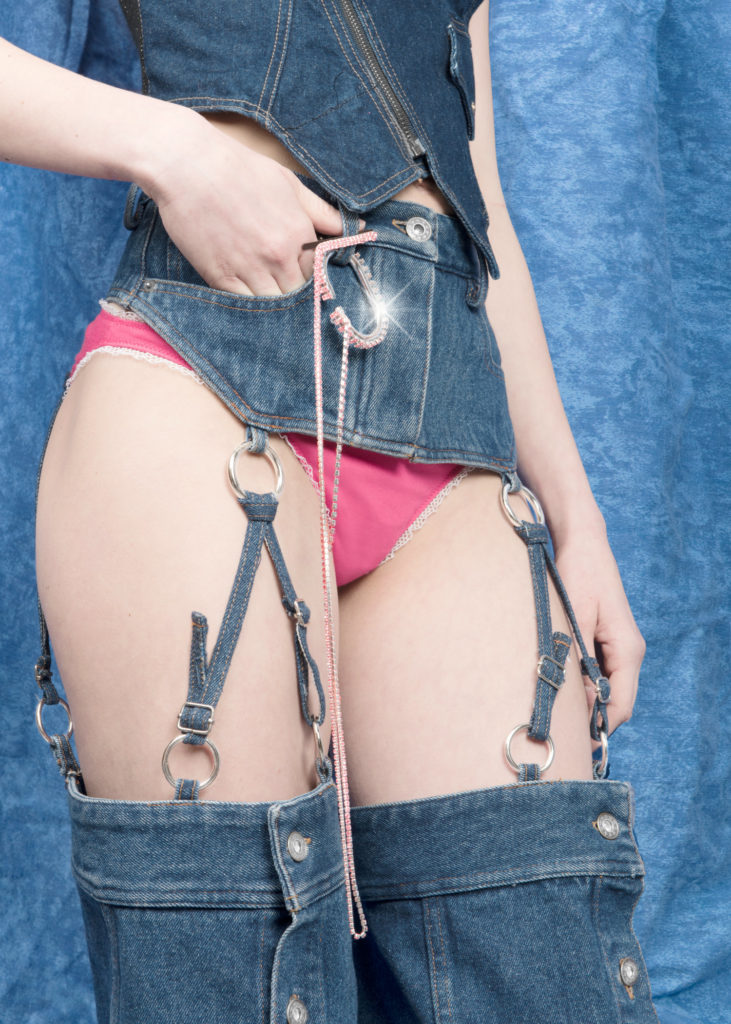 Top CHRISTIAN LACROIX ARCHIVE, Jeans Y/PROJECT, Earrings NEITH NYER
Photography  AMANDINE KUHLMANN, Styling & Words LAËTITIA GIMINEZ, Make-Up JULIA WRETZKY , Hairstyling TEO DEL-FRATE, Model MICHELLE @ GIRL mgmt