Sneaker brands collaborating with musicians undoubtedly seems to be quite the big thing right now. But even though there are endless drops of fresh kicks happening, few manage to make our heart beat that little bit faster and our need for exactly that pair of shoes rise within seconds. Rather, it seem to be the ones full of dedication and innovation, where you can really sense the heart and blood poured into each tiny element by both parts of the creative team, that manage to make a difference. With their collaboration already in it's third round, Adidas Originals and Rapper Pusha T seem to have created just that: A connection reaching much further than just products that is able to massively enthuse fans each time around. First starting back in 2014 with updated EQTs in off-white and continuing with an all black pair in 2015, Pusha T now focused on grey as the primary colour for the third release of his King Push EQTs, which debuted in Europe on January the 28th. But as the colour definitely isn't the only novelty in the newest part of Pushas collaboration with Adidas Originals we spoke to the Rapper about everything making his new EQTs so special – and even got a glimpse of his fashion ambitions besides shoes.
I read that when Adidas first approached you about collaborating you actually said no. Why was that?
Because I am very particular about my shoes and I didn't know how people would react to the designs I would put out. I didn't know if Pusha T was ready to brand a shoe back then, if I had enough brand power for that.
Your collaboration obviously has been quite the success. Seems like your brand power has turned out to be more than strong enough.
I think that people look to me as a tastemaker and they know there's going to be quality in everything I do. And they also know there is going to be something fresh everytime they deal with me.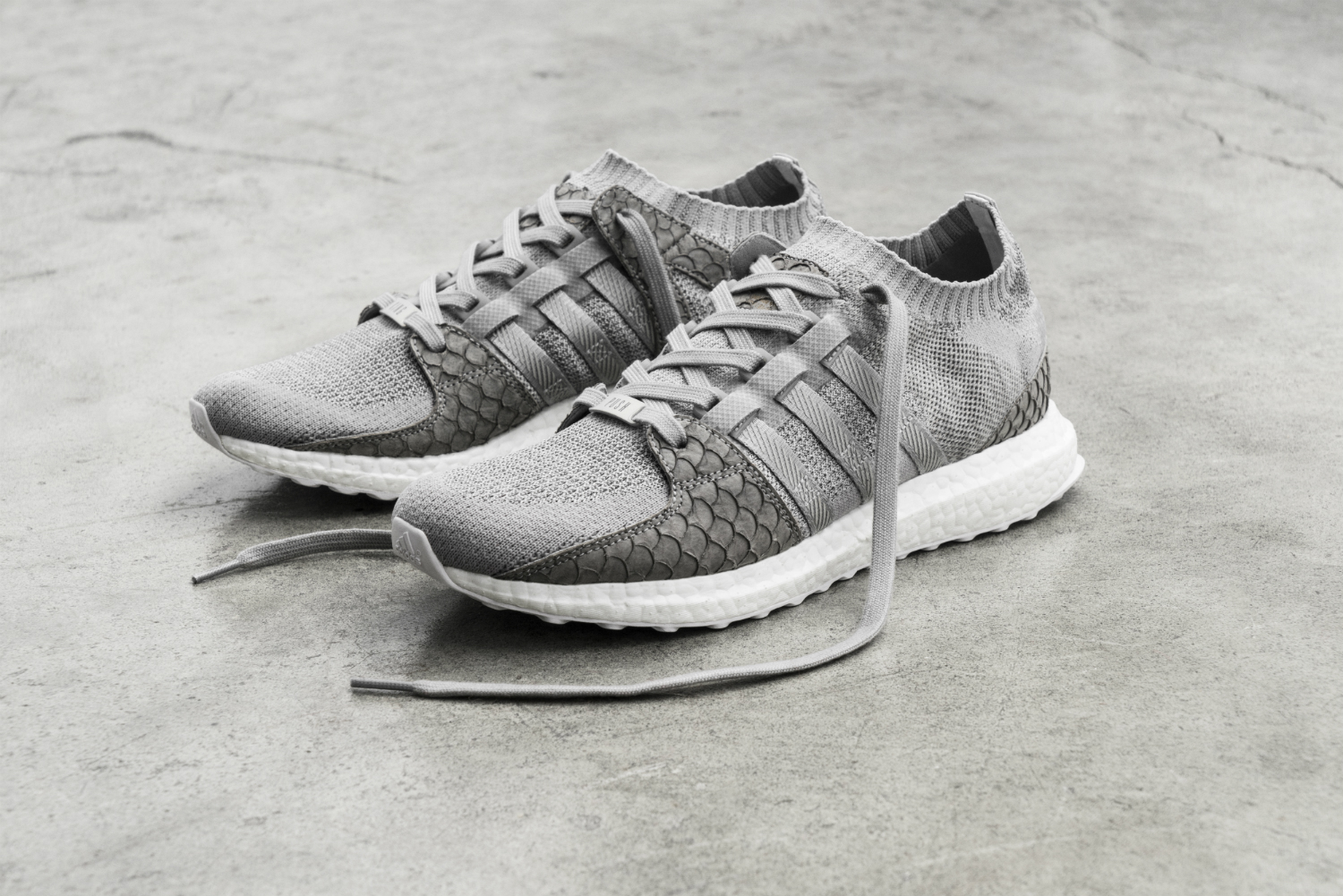 Talking about something fresh – what is new about the third release of the King Push EQTs?
Kind of everything, it's a completely new thing, not an existing silhouette where I juts changed the details, like I did with the first two releases. Apart from that the biggest difference probably is that it's a hybrid incorporating boost technology. I've never done a shoe like this before, so this release has been sort of a first for me. It was a risk taker but it ended up being a win, people reacted really well. And I also feel most proud about this one.
So do you get nervous when a new shoe drops?
Of course, I care about what my fans say a lot. Some people feel they are too cool for that and say stuff like "I don't read the comments" but trust me I read the comments. In the end, my shoes are for the people, so I have to care about what they think.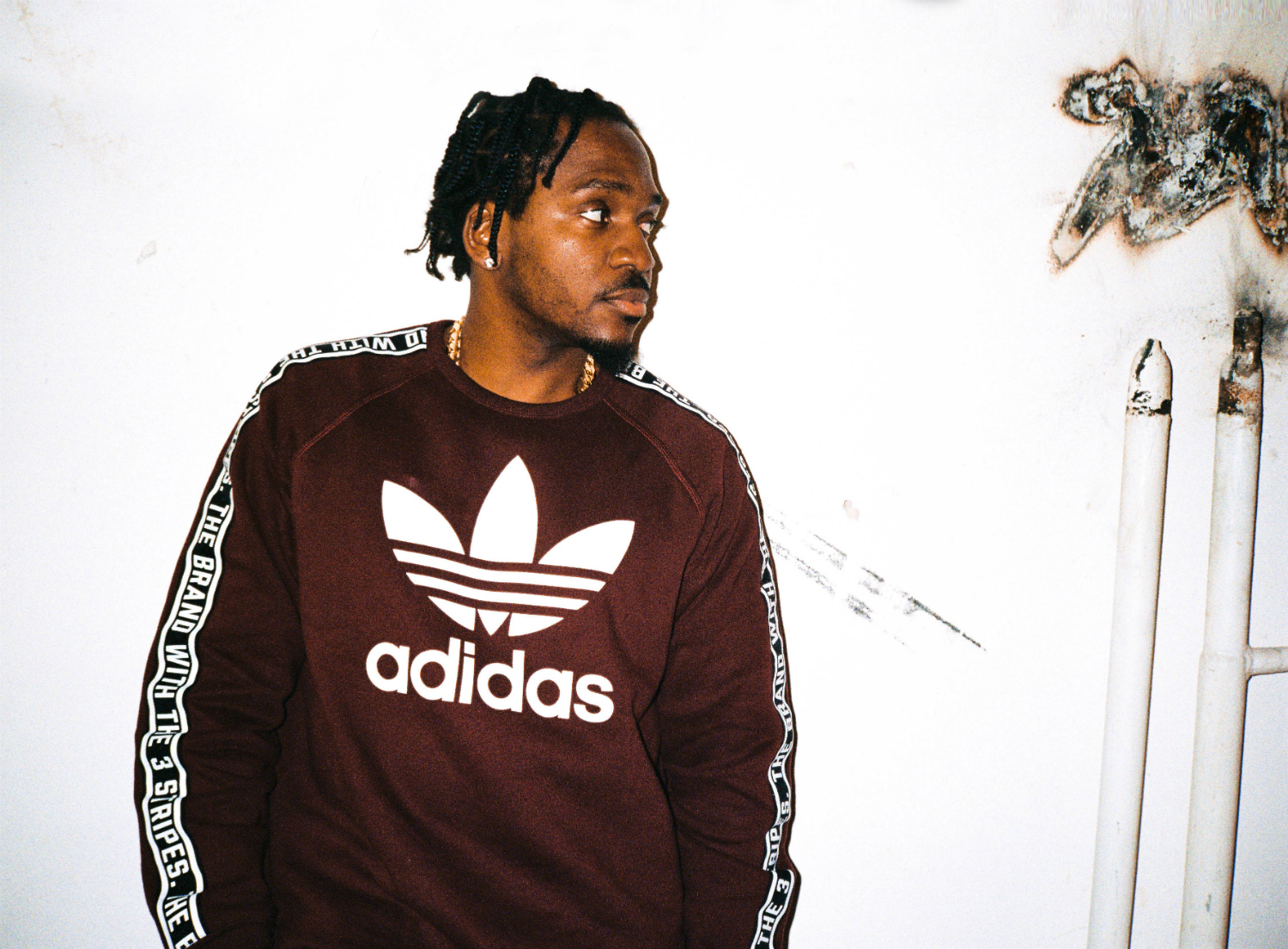 Do you remember the first pair of sneakers you yourself ever got?
I can't remember the exact pair but I know that Adidas was the first brand I probably ever cried over.
Why was that?
I'm the youngest sibling and my brother, who is five years older than me, always had all the fresh clothes like Adidas sneakers and tracksuits. I always looked up to him, I basically just wanted to be like him and impress all the other kids in middle school. And Adidas was what he was wearing.
You're regularly collaborating with Adidas and also produce new songs – how do you manage to combine both creative fields?
My music is where it all comes together, that is the intersection of it all. The type of Hip-Hop I do is the kind of music where you have to talk about what is going on in your life and what is occupying your mind. In my music I get to express my views about culture, about fashion and the streets. That's why you're hearing lines about Adidas or what is going on in my life.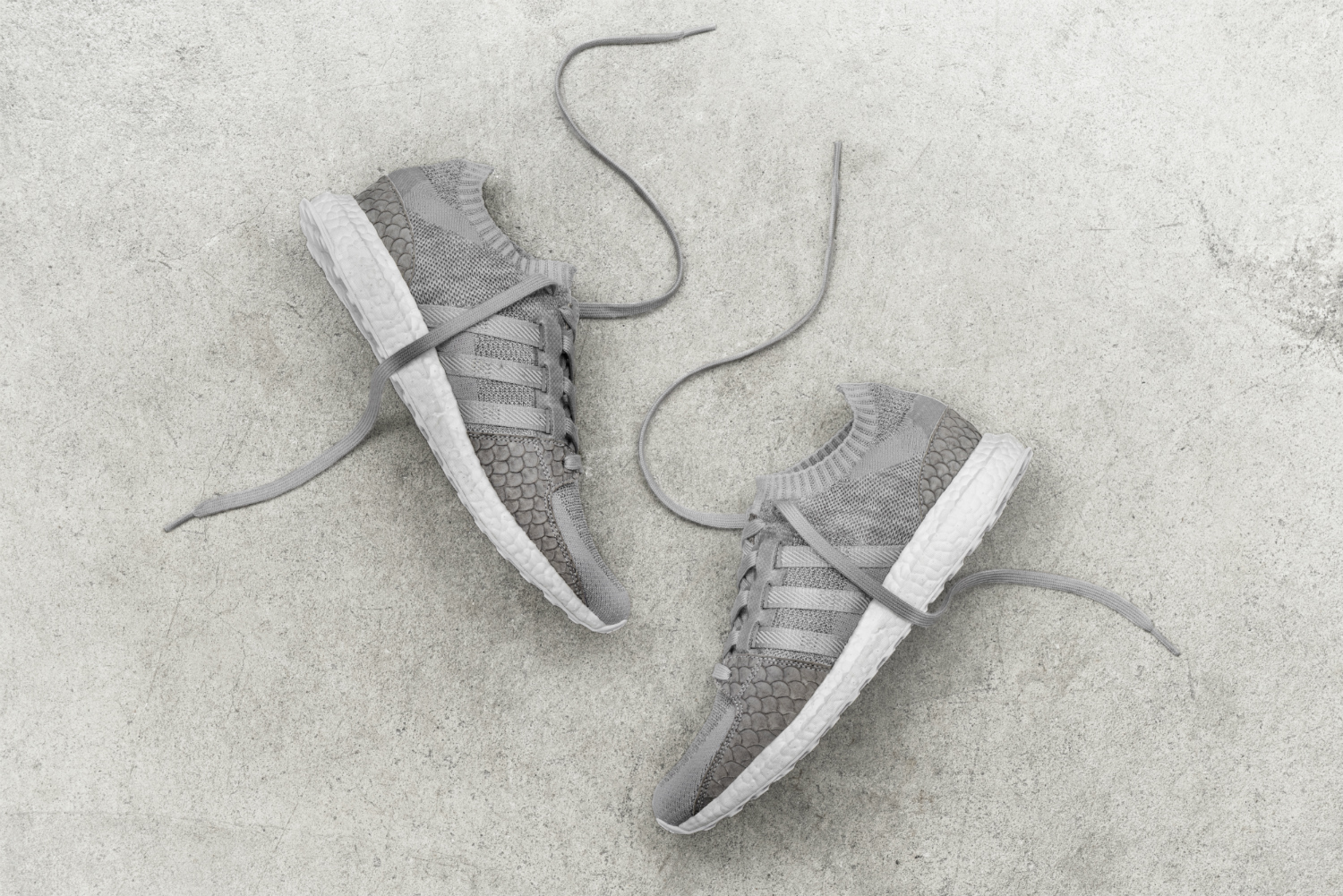 If you had to pick one of your songs to describe the new release – which one would you pick?
"Crutches, Crosses, Caskets"! Because I feel I killed the game with these shoes.
So now that that's done, is there anything else you would like to put your mark on in the future?
I recently discovered that Adidas is outfitting Team Vitality on E Sports. I would love to design that. Team Pusha T.
Photography by Marlen Stahlhuth
EQT Images via Adidas