For the Kenzo SS17 campaign, the French brand invites director Akinola Davies Jr and photographer Ruth Ossai to collaborate on the label's new project, Gidi gidi bu ugwu eze (Unity is strength). Ossai is dedicated to picturing the Nigerian people in colorful and fascinating portraits.
She herself, identifies as an Igbo/Yorkshire warrior as stated in her Instagram description. This new campaign was all shot in Nsukka, an Igbo community in Nigeria. All the models were cast at the school or in the village of photographer Ossai. It was important to both artists that the Nigerian people were able to tell their own stories. "It becomes very problematic when Nigerians — and other Africans — cannot tell their own stories: it becomes too often incomplete, inaccurate and stereotyped. This narrative has needed changing for too long now. My work is also honestly partly a reflection of myself; I love and never stop thinking about West Africa, whether I'm home or away," Ossai mentioned in an interview with It's Nice That.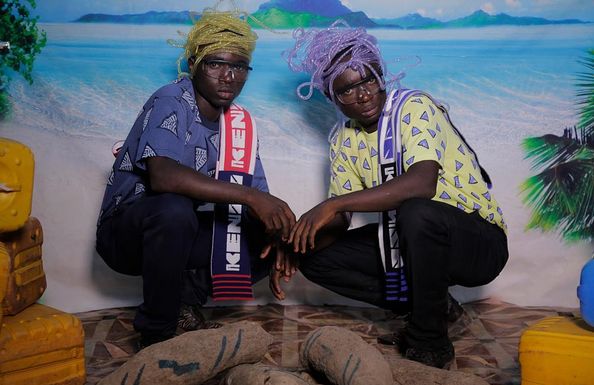 The photos feature the models wearing the Kenzo SS17 collection customized with flowers, beauty pageant sashes and traditional costumes, representing the young generation and how they celebrate beauty with several rites and ceremonies."It's about celebrating young black Nigerian bodies and celebrating Igbo culture and traditions, showing that beauty is always present when there is commitment to celebrating culture," Davies Jr stated.
This series of pictures also mark the start of the KENZO Folio that will be published four times a year to show the new looks of the brand. This first publication will celebrate what being young in Nigeria looks like.
The video by Akinola Davies Jr about the project will be available on the website of the brand from April 27th.
Have a look at all the photos of the campaign here.