Listening to Parisian based Gaule Wave band Faire's debut album Le Tamale, is like experiencing the vibrations of a delicious dream. The trans-psych tunes give way to punk 80s New Wave, moving you in and out of a daze and into a trippy reality.
Simon, Raphael and Romain make up the French trio behind FAIRE, a collective shaking up the Parisian music scene. FAIRE has a unique branding of pop colors, DIY clothing and punk iconography that intrigue you into wanting to know more. At the age of 13, with the joint dream of becoming something mixed between Jimmy Hendrix, Nirvana and Lynyrd Skynyrd, the trio formed their first band and have been creating diverse sounds in a range of different bands since.
INDIE spoke with FAIRE about their reasons for solely creating French music, how they found their unique style and heard about LSD fuelled nights in Mexico.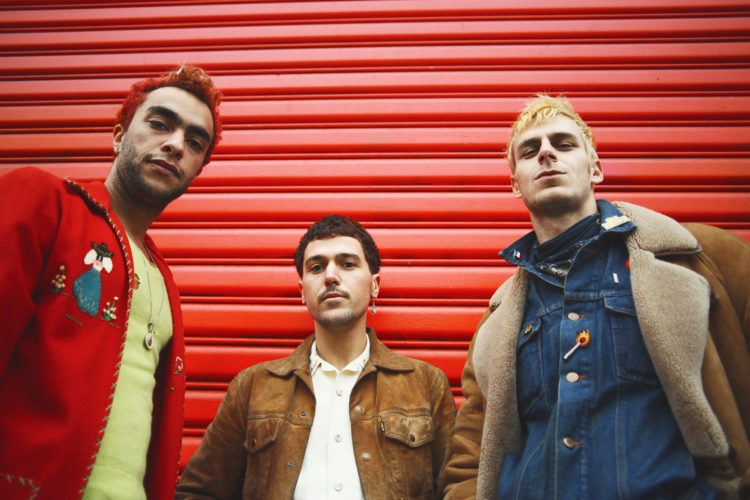 What was your first band?
SIMON: The first band we had was called 'The Screaming Chicken.'
ROMAIN: We were like 12 years old.
Did your parents introduce you to music?
ROMAIN: To listen to music yes, but not one of our parents told us to start playing instruments. When I was four I played drums in my room with pots and pans and I was like 'okay I want to be a drummer Mum.'
SIMON: When I was ten I wanted to learn electric guitar because I'd just discovered Nirvana.
So there was never a moment when your parents wanted you to be lawyers or doctors?
RAPHAEL: Actually Romain studied economic business for a while.
SIMON: Yeah he wasn't sure he wanted the musical lifestyle.
RAPHAEL: He wanted to make money but he lasted like six months then realised he was actually really bad at maths.
ROMAIN: I tried to be a dealer as well. I bought some weed to resell and thought the guy was going to give me a lot for a really good price. But he just gave me a little piece and I didn't want to be rude to my friends, so I lost money to the guy. I basically just went somewhere to get some weed for my friends.
RAPHAEL: When we got weed from Romain he would put a little red ribbon around the packaging. It was his signature.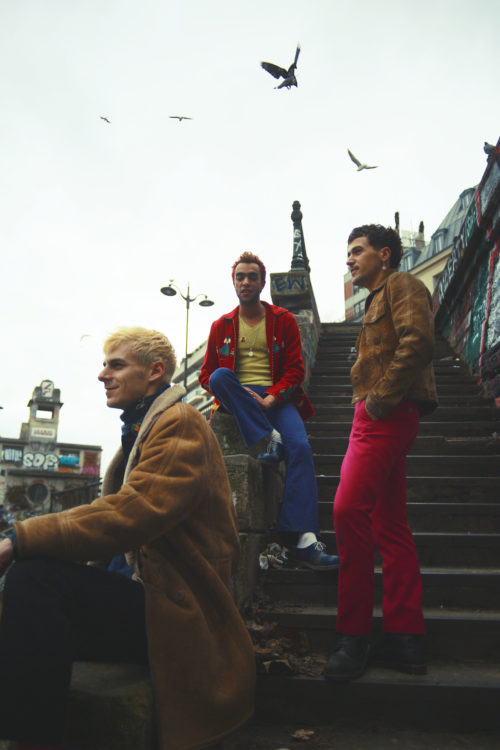 Have you always sung in French?
SIMON: No, it's the first band that we've done this. When we were kids we used to listen to 60s music, both American and English, and we tried to recreate that. For me being half American it meant something, but for these two they just didn't understand what I was singing about. This is the first time that we actually want to give a message. It's important to us that to make good French music it has to be in French.
Was that an intention you set when you started FAIRE?
SIMON: Yeah. It just sounds stupid when you hear a French guy singing in English with his accent.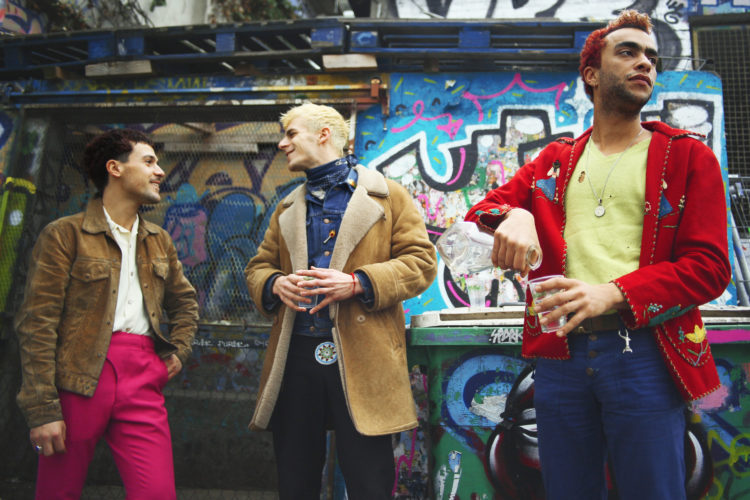 What's the craziest gig that you have ever played?
SIMON: It was first gig we played in Mexico. This guy gave us LSD at the beginning of the show. We started to feel it during the middle of the gig and we began playing like animals. Because it was the first time we'd played in Mexico we gave everything, we really tried our hardest to make the gig amazing. But there were a lot of photographers taking photos of us playing and people thought we were crazy, so now we have to give this much energy all the time.
ROMAIN: We took a cab to go to this club which the name translates to 'health centre,' and the cab driver took one look at us post gig and he brought us to a real health centre. After the show we didn't stop laughing until sometime the next morning.
RAPHAEL: We went home and there was some kind of Mexican celebration and they'd installed a huge caterpillar in the street. We were tripping out.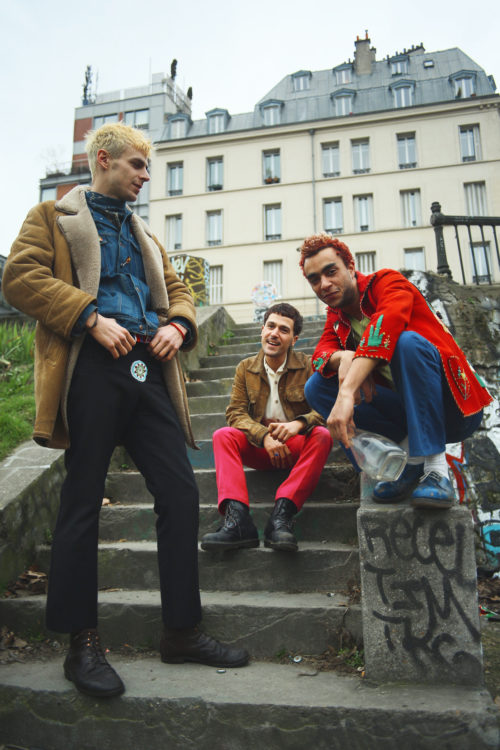 What happened at the launch of the album last month?
ROMAIN: We were trying to set up everything for the gig but Simon gave a piece of his equipment to this guy and who never showed up, which meant that we couldn't play because we had no bass. The crowd started to go crazy, pushing each other and some people fell onto our equipment and unplugged it.
RAPHAEL: For us it was an apocalyptic concert, we couldn't play anything.
SIMON: The sound of the venue wasn't great and there were more people inside than they were expecting to have because we invited too many people. Finally we played a song just with our voice, Raph was singing the organ solo because we couldn't play it. Some people who'd never seen us play before were telling us they loved the show.
ROMAIN: We actually had a girl write a review saying the first time she heard us play she didn't really like us, but after this gig she loved us.
Photography by Cai Leplaw