The internet celebrates the individual. Everyone is free to describe his or her way of life, document their meals and create an alter-ego, meticulously decorated with flower-arrangements and coconut water beverages. Beneath all of this lies a very strange, very monotone mass made of algorithms and guidelines.
Through this, Digitalland has shaped a rather boring palette of options for us to choose from: Every one of us searches for answers via Google, we are all aligned side by side on the same platforms, laugh out loud at the same memes and periodically share our #moods. We willingly accept and respect the censorship that is placed upon us, willingly bow down to online dictation.
The user principal is a slave principal and the addiction to being well received is a common side effect. The one who can generate the largest following shall be named the winner. The one who follows will support his counterpart's pursuit of power.
A rebellious gesture would be to shut off all of our devices. But what would happen if not only these devices were to go offline, but us, too? The problem here is that by now, our human identity is so tightly woven into our Avatars. With a specific idea at hand we shape ourselves, dragging our IRL-persona behind us. This everlasting urge to optimize one's self makes us deaf and dull.
The internet has probably freed every taboo from its past's scandalous standing. #beentheredonethat is our credo. We stop questioning what it is we are doing and go along with trends, regardless of any deeper meaning we might've noticed or searched for before. A well-known blogger recently shared an article on female emancipation. She took a stand for what she believes in, simultaneously polishing her image. She was showered in hearts and thumbs-ups. Shortly after this, she posted a picture of herself wearing a choker, the caption reading "#choke me".
Even though the absurdity of this contradiction seems more than obvious, we seem blind when it comes to dissecting certain contexts online. We buy leather harnesses and collars at the next best retailer to upgrade rather unspectacular outfits, give them an edge. We don't even acknowledge how this behavior actively participates in degrading and devaluing symbols and objects that were once exclusive, of unique nature. It's not about referencing anything's original purpose or paying tribute to its subcultural origins. It's all about being liked and double-tapped.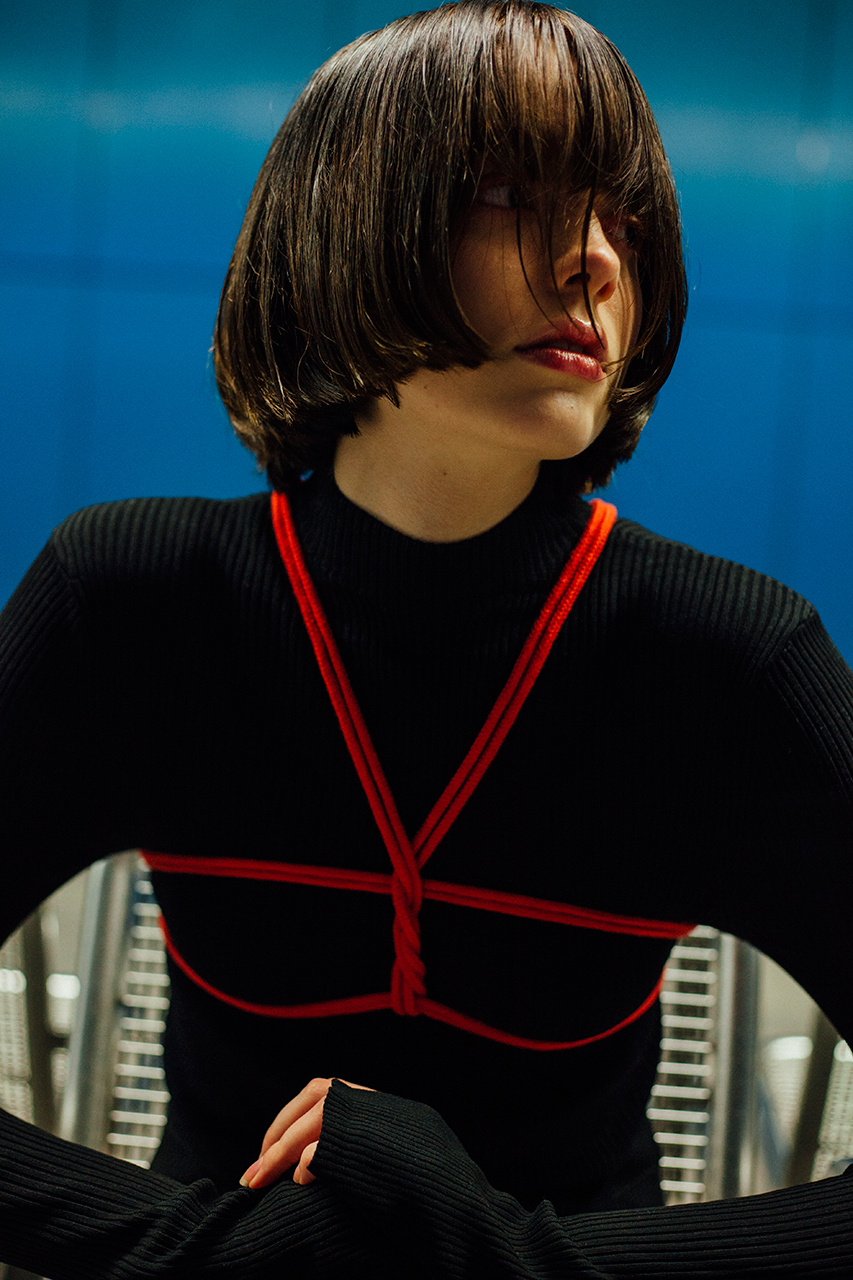 Kleid H&M, Bondage-Seil EIS.DE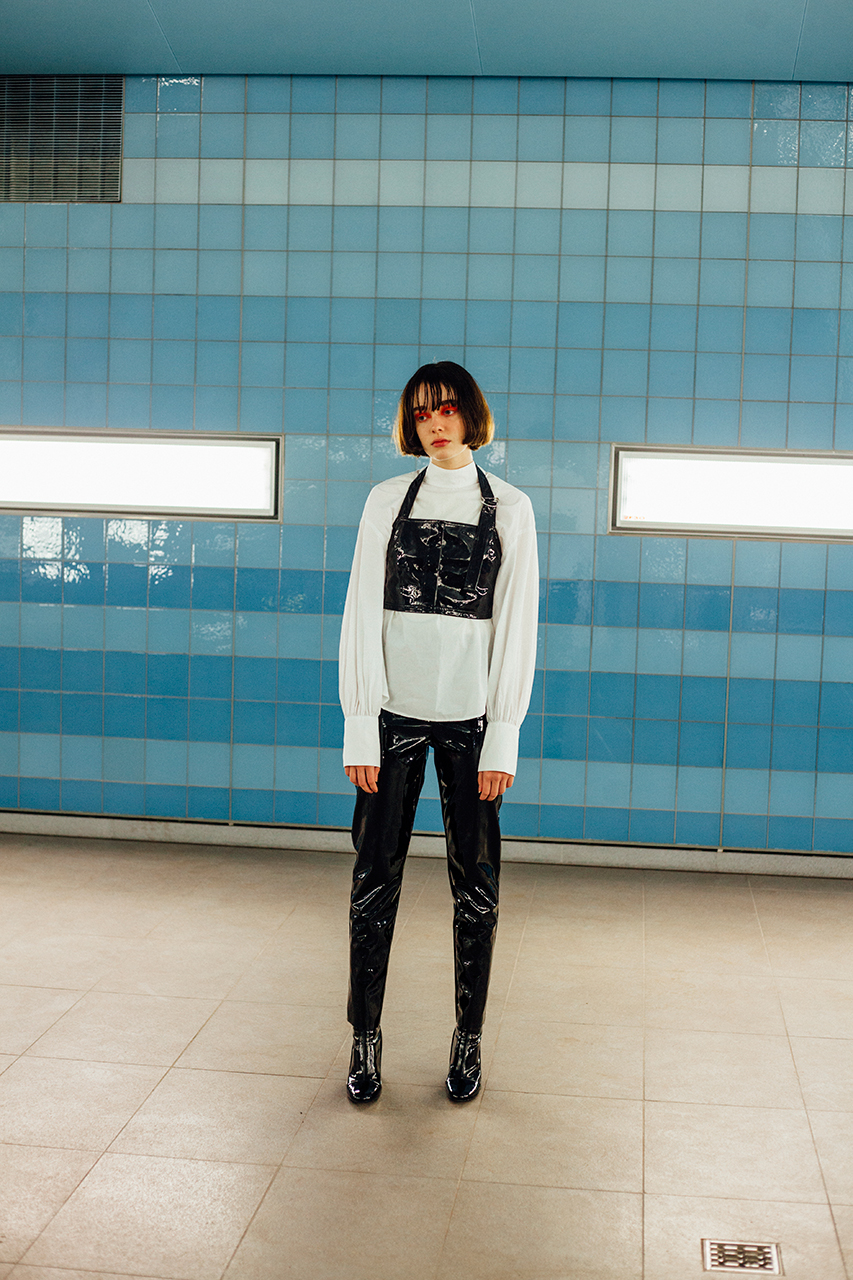 Bluse H&M, Top CHEAP MONDAY, Hose H&M, Stiefeletten ZARA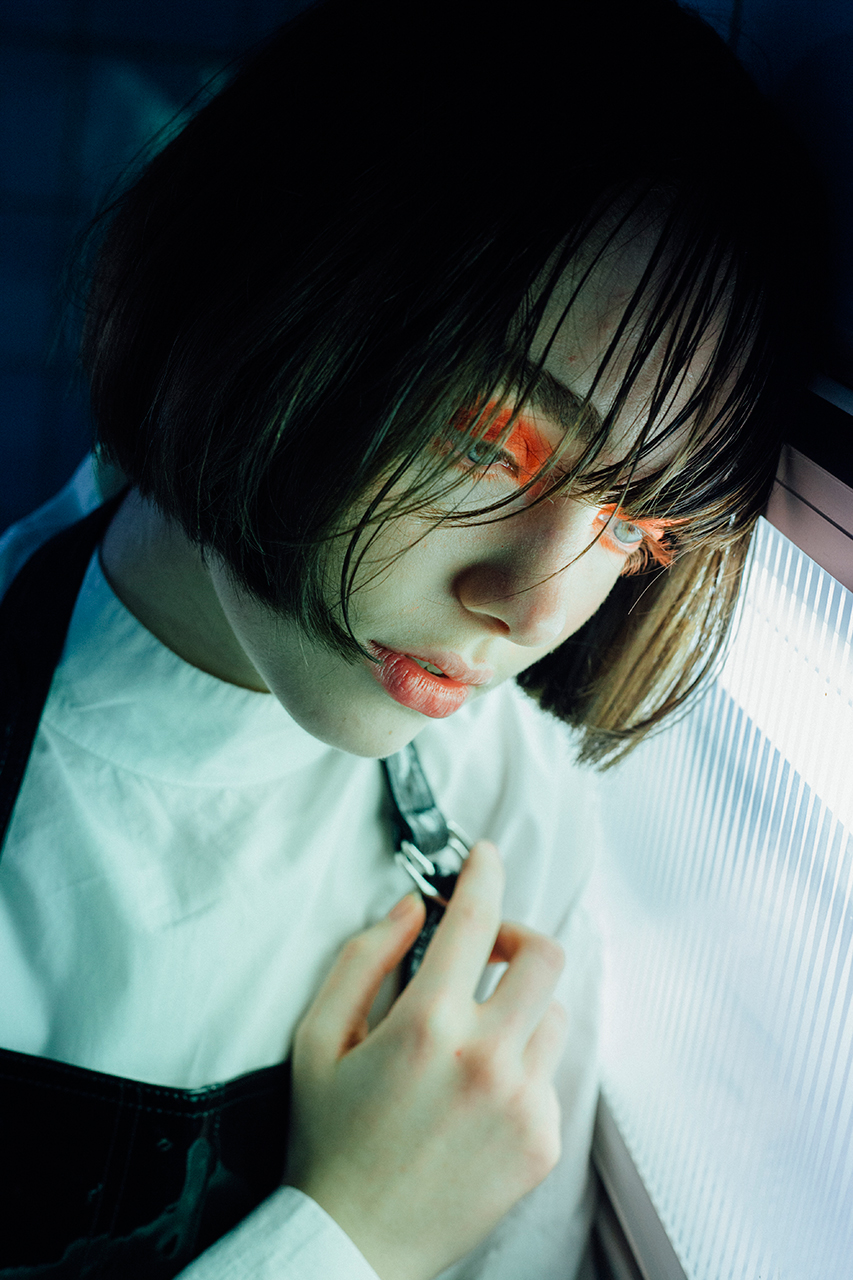 Bluse H&M, Top CHEAP MONDAY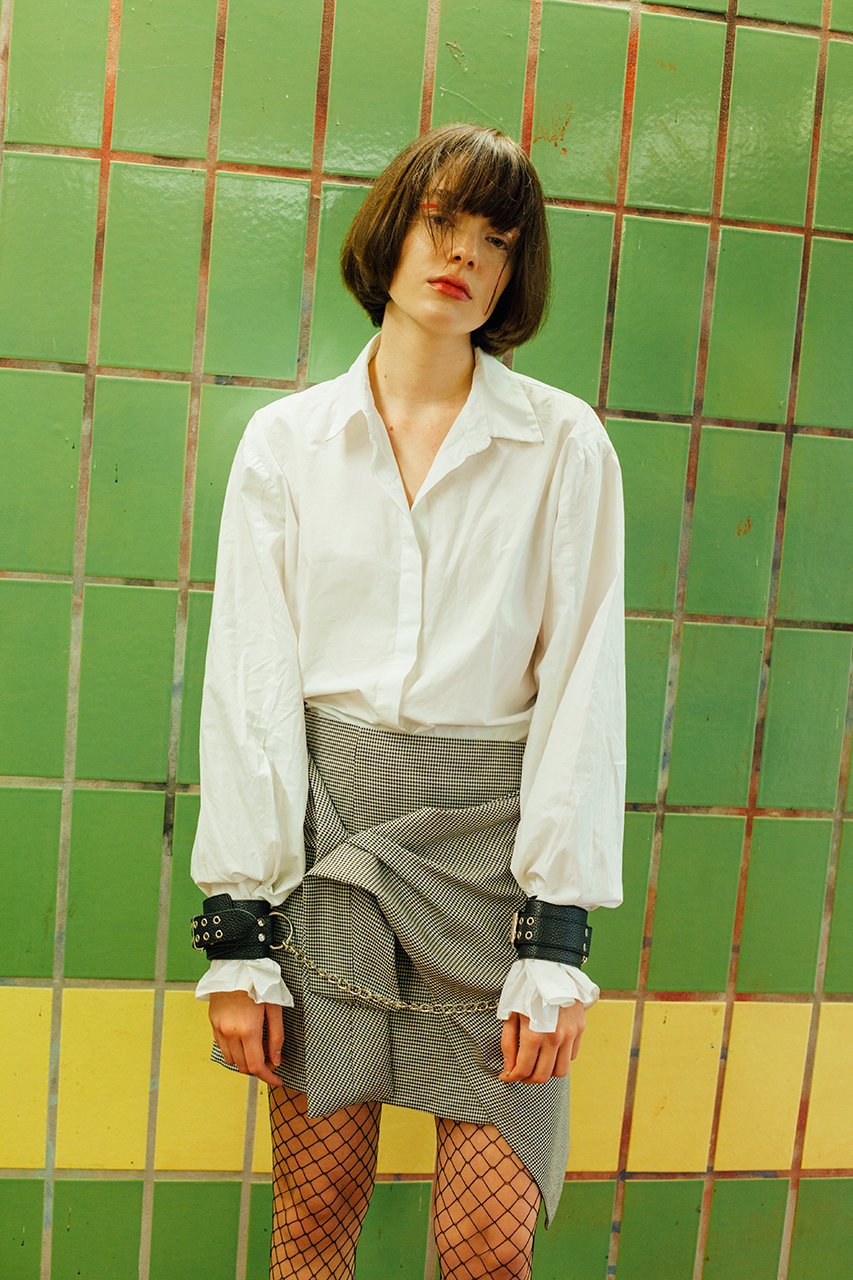 Bluse VINTAGE, Rock ZARA, Handschellen EIS.DE, Strumpfhose C&A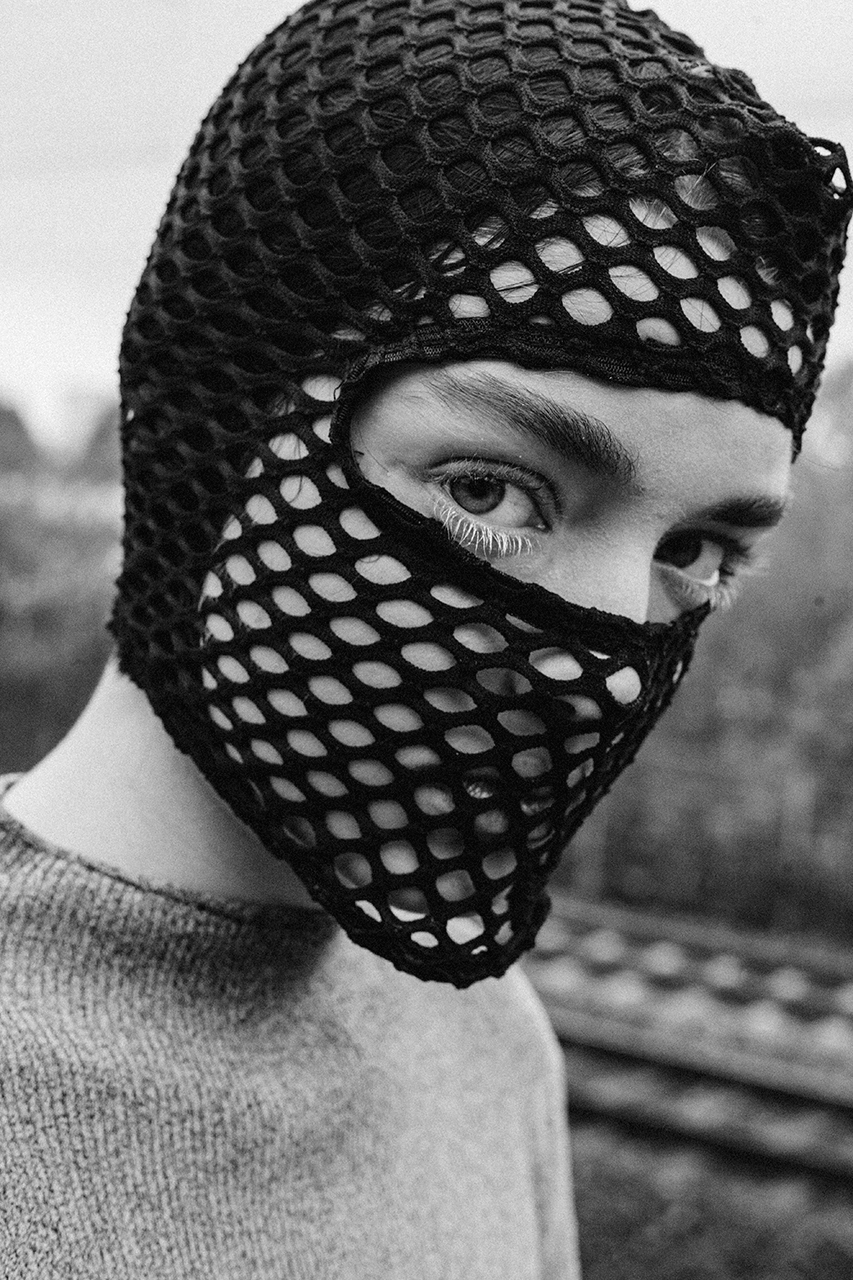 Netzmaske EIS.DE, Kleid H&M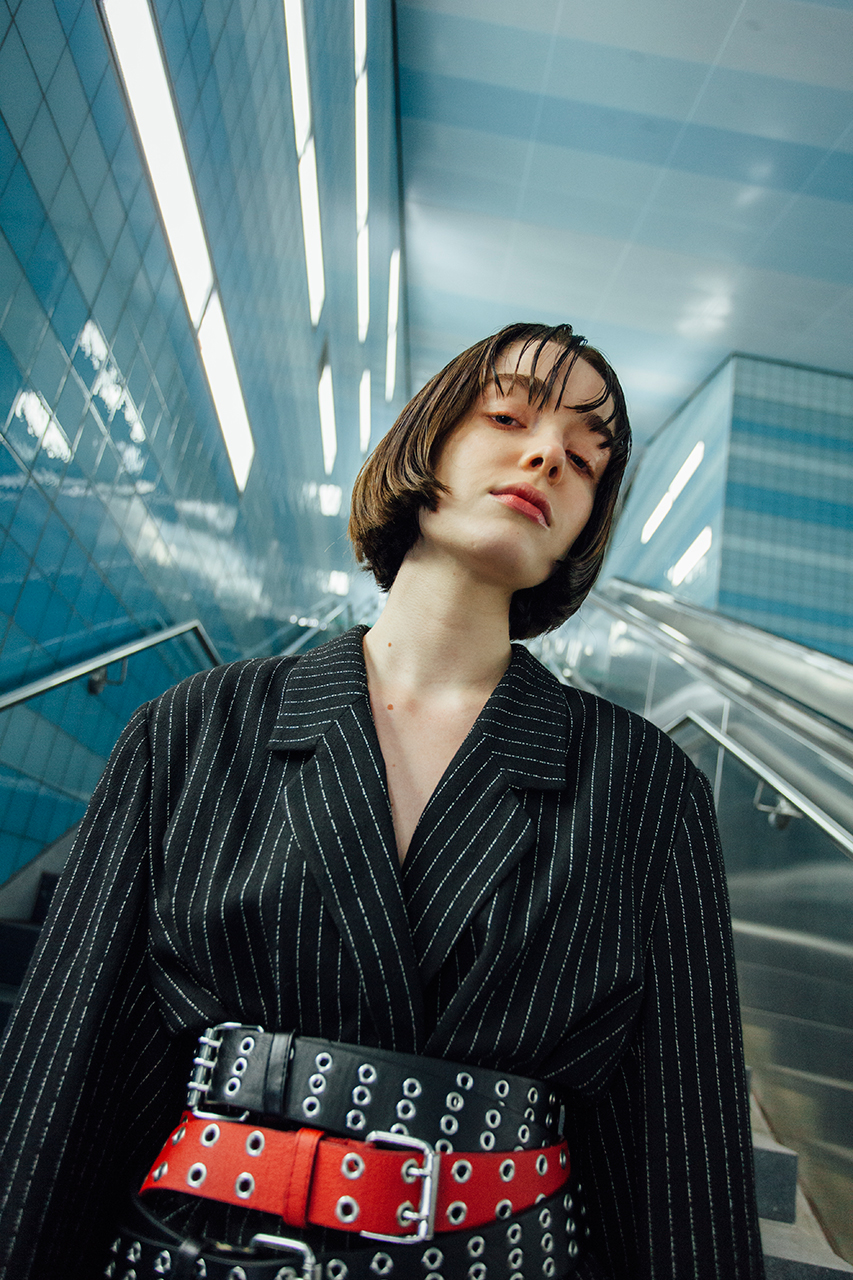 Blazer & Gurtel STYLIST'S OWN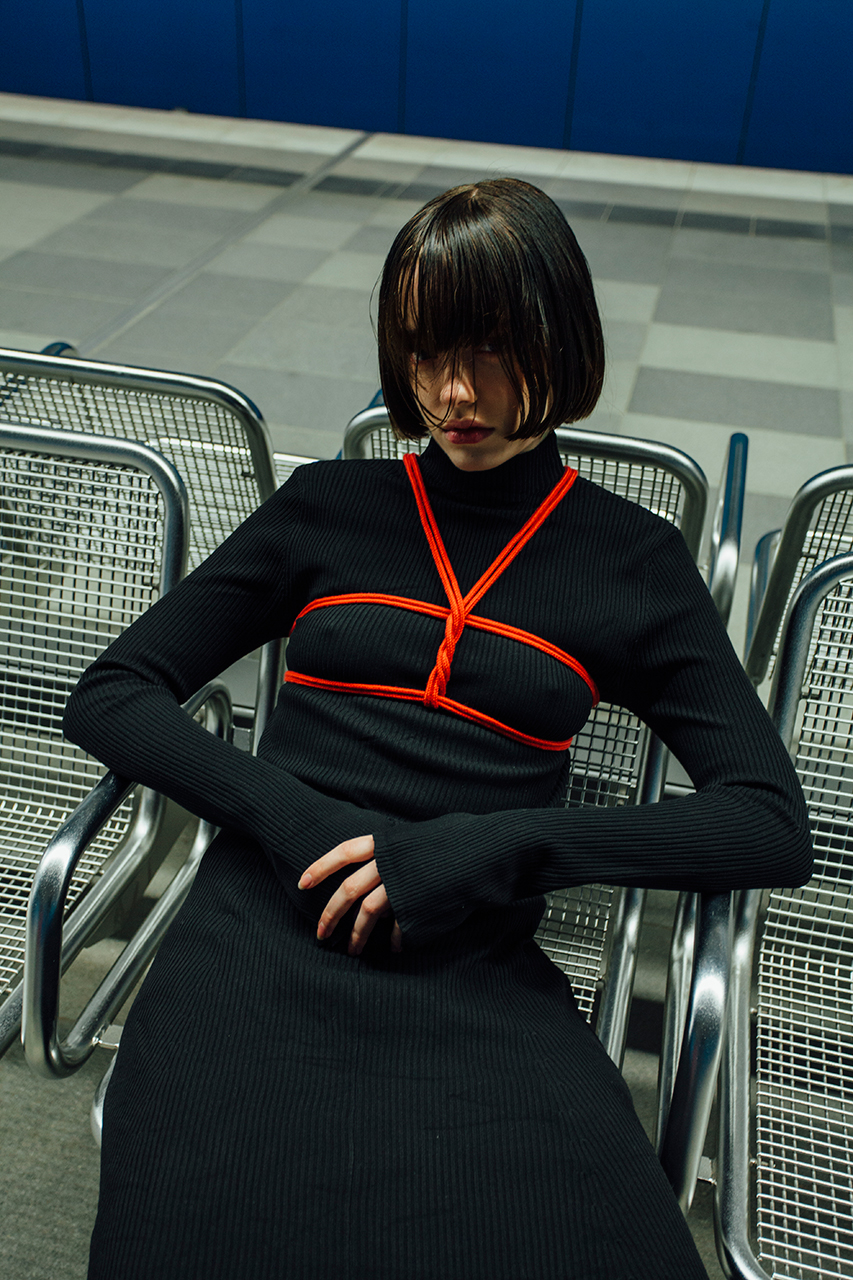 Kleid H&M, Bondage-Seil EIS.DE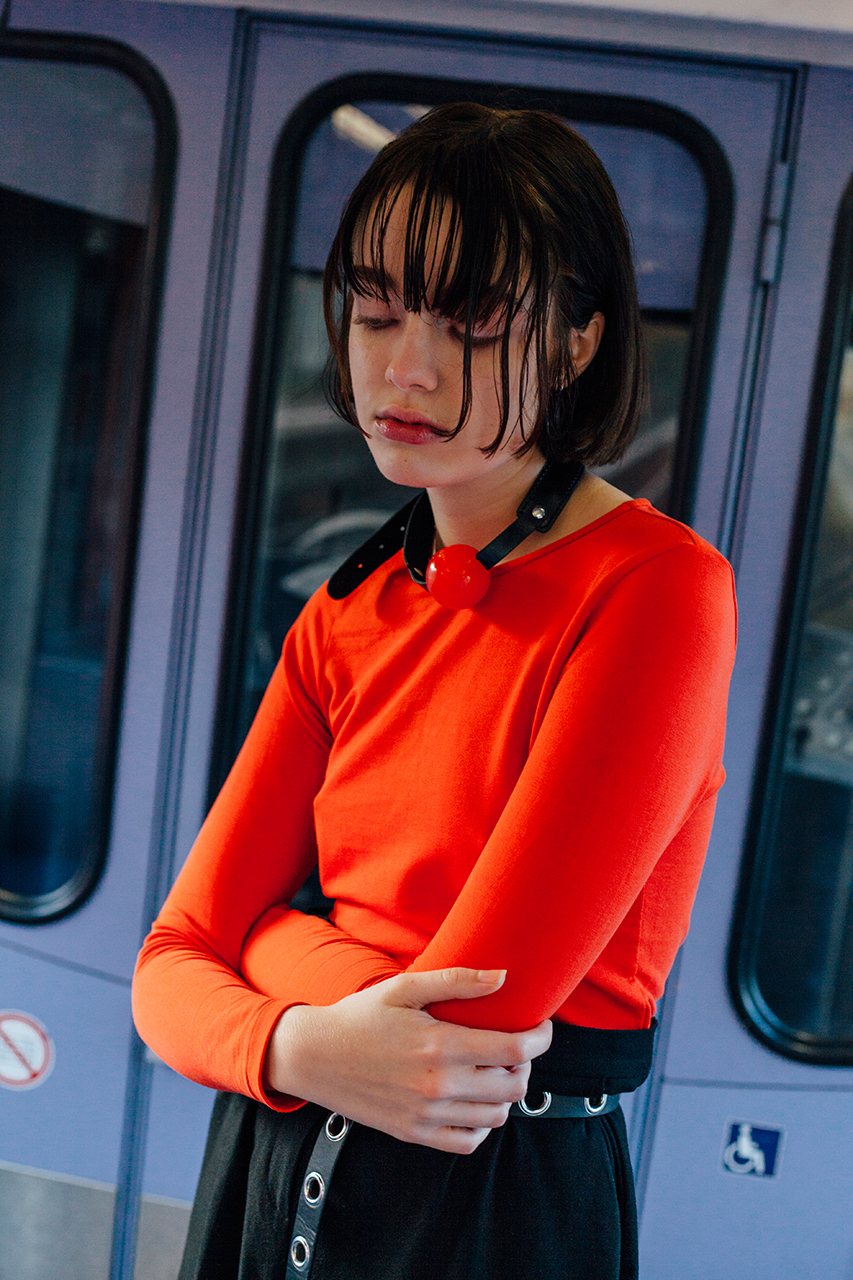 Longsleeve, Hose & Gürtel STYLIST'S OWN, Mouthball EIS.DE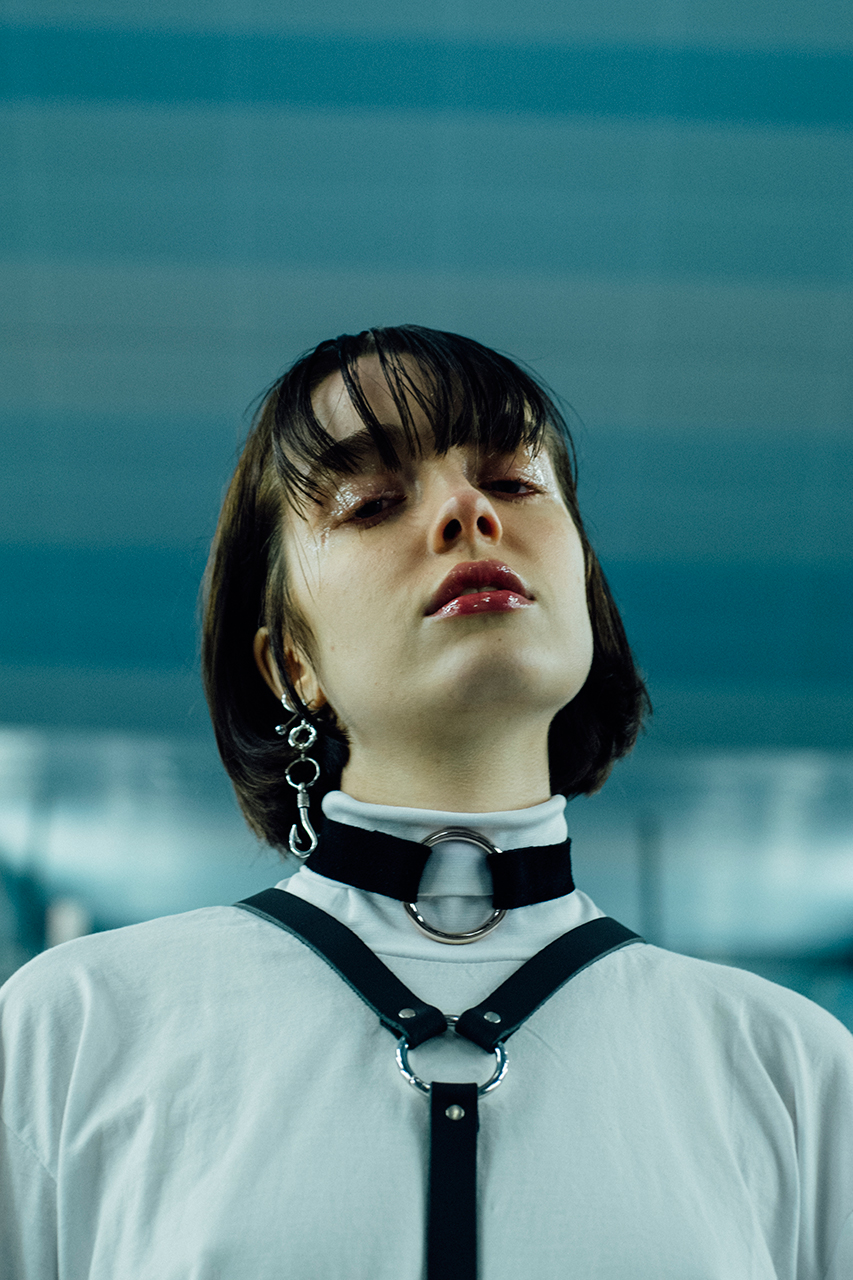 Top WOOLWORTH, Harness WEEKDAY, Choker ZARA
Photography BARTOSZ LUDWINSKI , Styling, Concept & Words CAROLINE VON DER GOLTZ , Hair & Make-up PERI RANA HUECK, Model ANJA ABRAHAM @ MD Management