"Art is what distinguishes us from animals. The production of culture. Everything else – beating someone to death, having sex with strangers, having children, sleeping, digesting – all of that is in the realm of an animal. Creating art, dancing, acting, painting, all of that is in the realm of what defines us as human beings," says Daniel Richter while sitting on the couch in his spacious, bright studio located in the center of Berlin's queer neighborhood Schöneberg. It's full of colorful and half-finished paintings, vinyls are piled up almost to the ceiling. Next to him: Yung Hurn. His phone in one hand, a slice of bread with a thick coat of Nutella in the other one. At first sight you wouldn't think about the two getting along well. The difference in age and career stereotypically mismatch. And exactly this might be the crux of the matter: Daniel Richter, the visual artist, and Yung Hurn, the rapper, don't give a damn about stereotypes and meaningless conventions.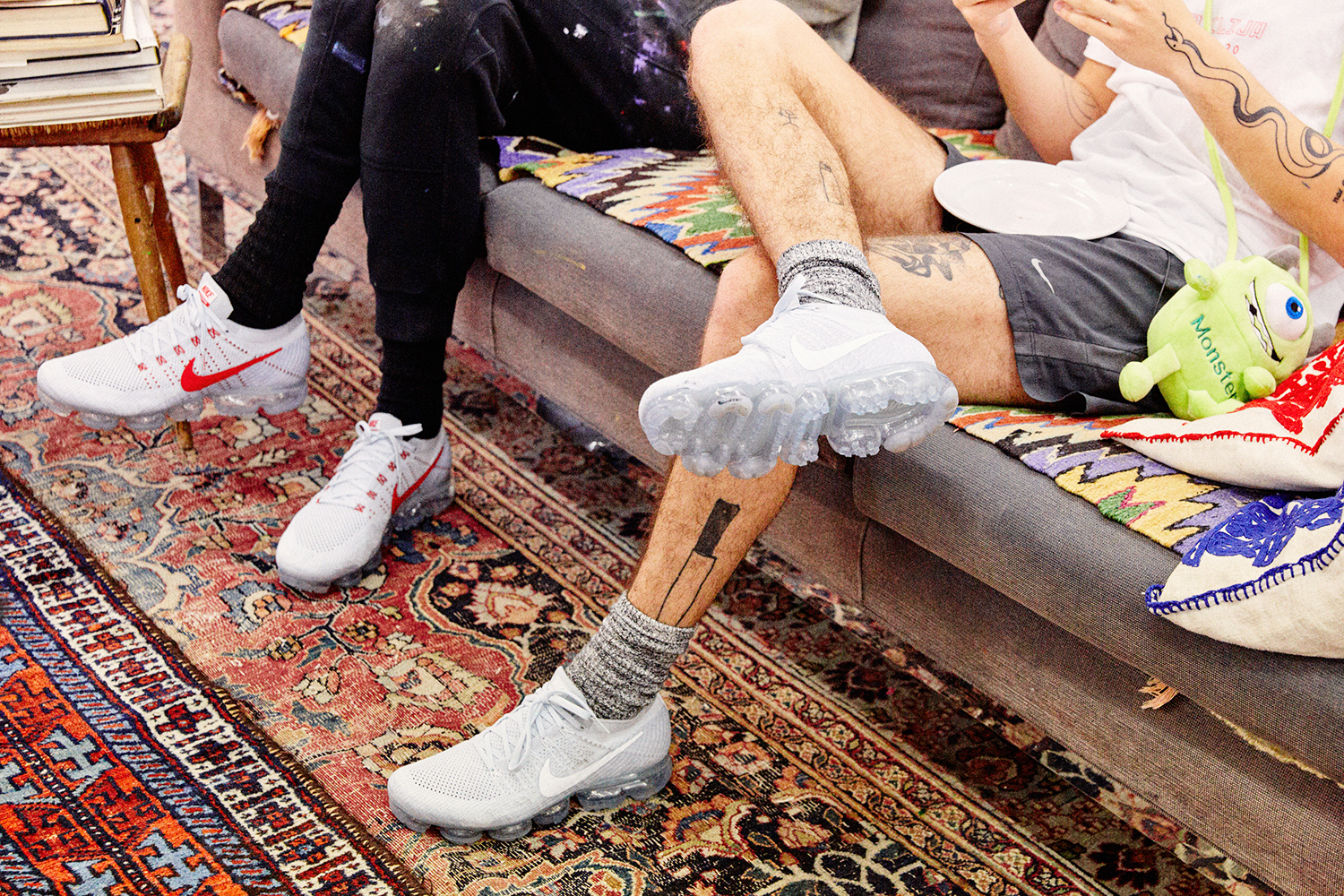 Both are revolutionaries in their own field of art. While Richter is one of the most successful and influential painters of our time, combining critical political opinions and abstract subjects in his high-priced works, Yung Hurn was one of the key figures in bringing a Hiphop subgenre to the German speaking market. Together with his Berlin collective 'Live From Earth,' the latter established an unseen and unheard of audio-visual experience that is full of DIY experiments, anti-style and experimental lyrics only surpassed by his latest project 'Love Hotel Band,' initiated together with well-known actor Lars Eidinger, where he explores the world of 80s synth pop. As unpredictable as Yung Hurn's oeuvre, Daniel Richter's CV is too. Before becoming the artist and professor that he is now, he was active in Hamburg's autonomous political scene, designing record covers for Punk bands which finally led him to be the head of Buback records, currently home to the likes of DJ Koze, Zugezogen Maskulin, Dagobert or Die Goldenen Zitronen.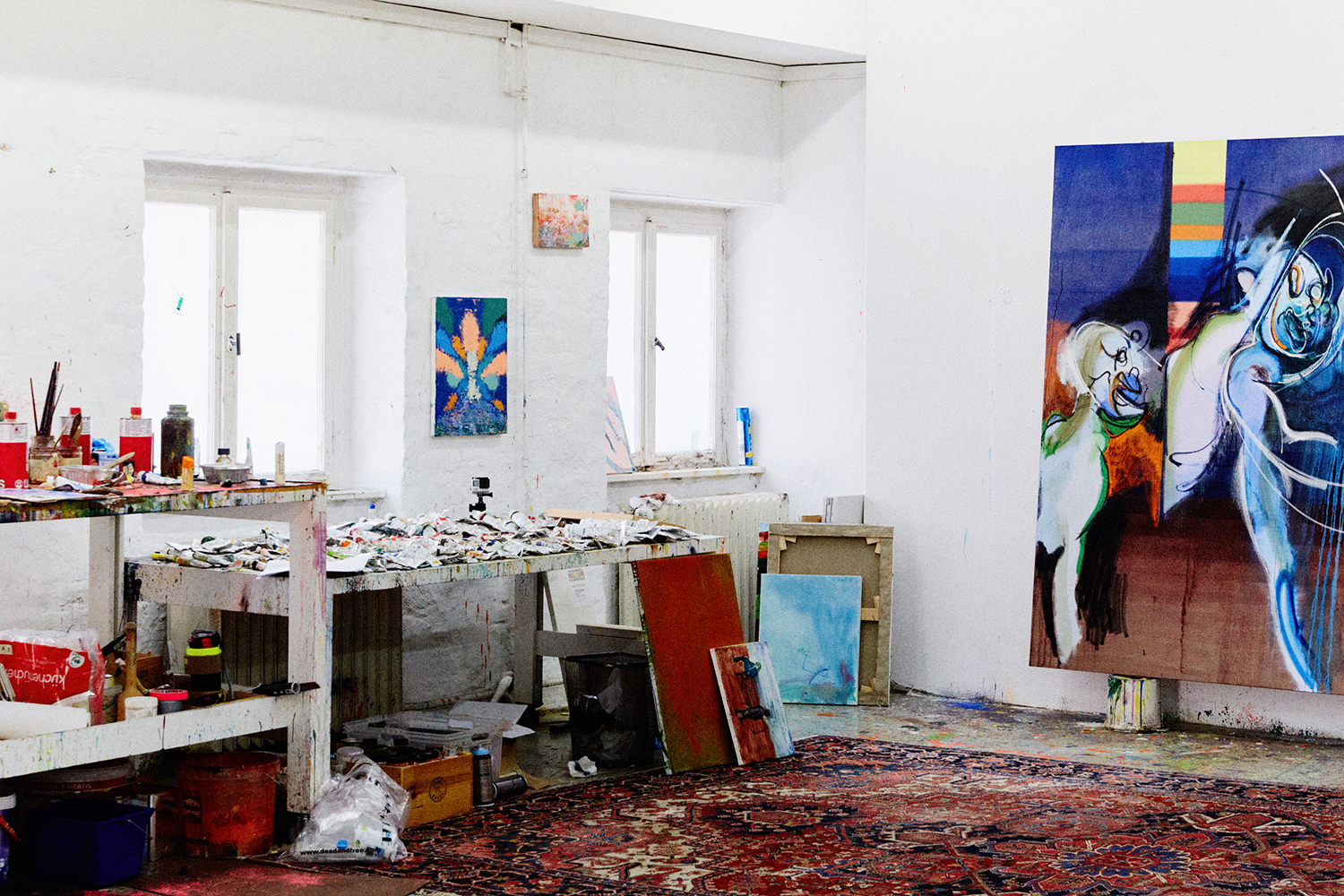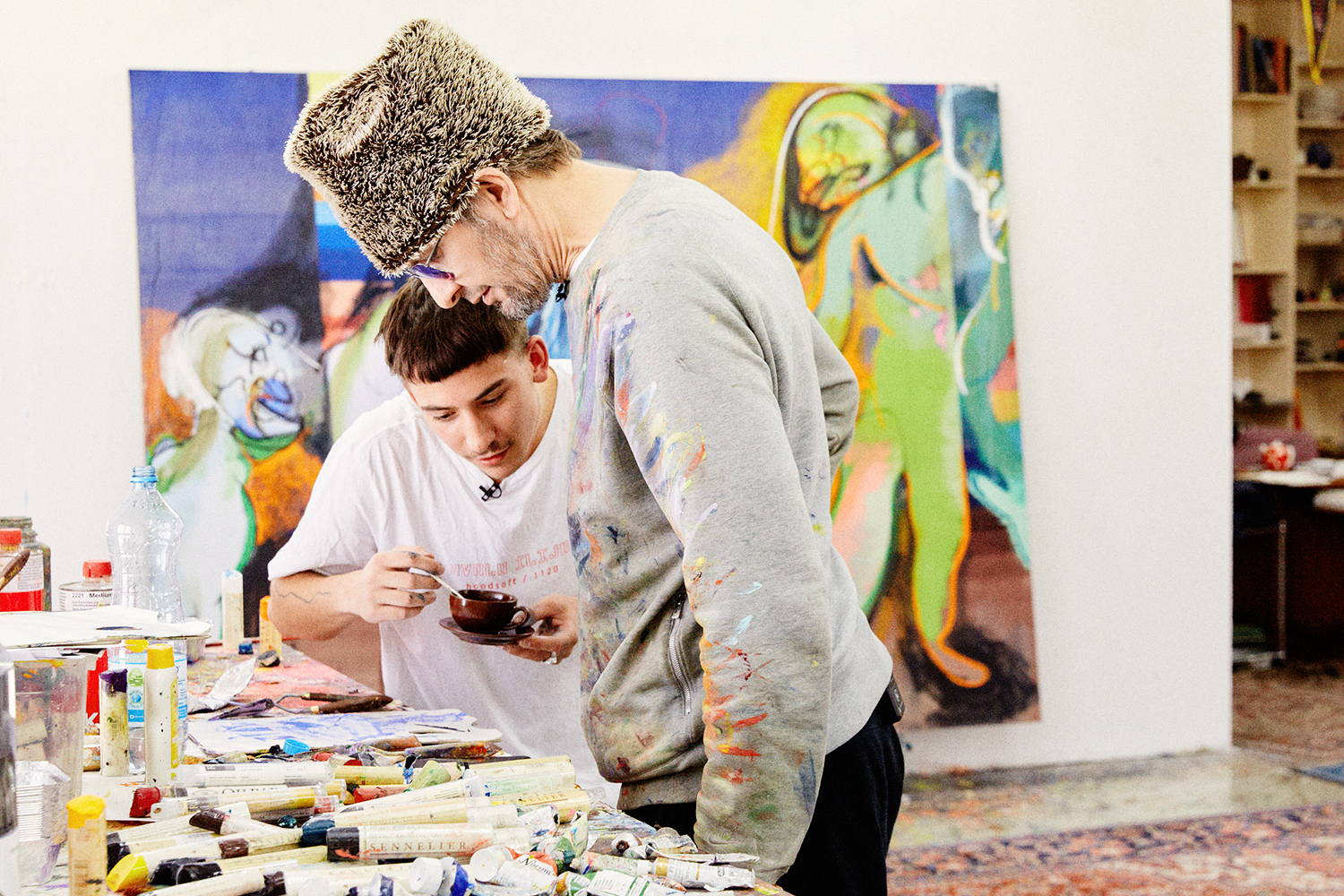 Being deeply rooted in the avant-garde cosmos of pop-culture the two create things, that didn't exist before. They make art from scratch, therefore creating the basis for the human existence, as Richter stated before. For Yung Hurn however, this process shouldn't take longer than ten minutes.
"Especially in the beginning we were producing songs very fast – trash mode, we didn't think about making money out of it. It didn't have to make sense; it was nice having something done in ten minutes. When you write a song it's important to make something funny – the most important thing is the beat. Nowadays you can rap about shit, do shit, and it's cool," says Yung Hurn.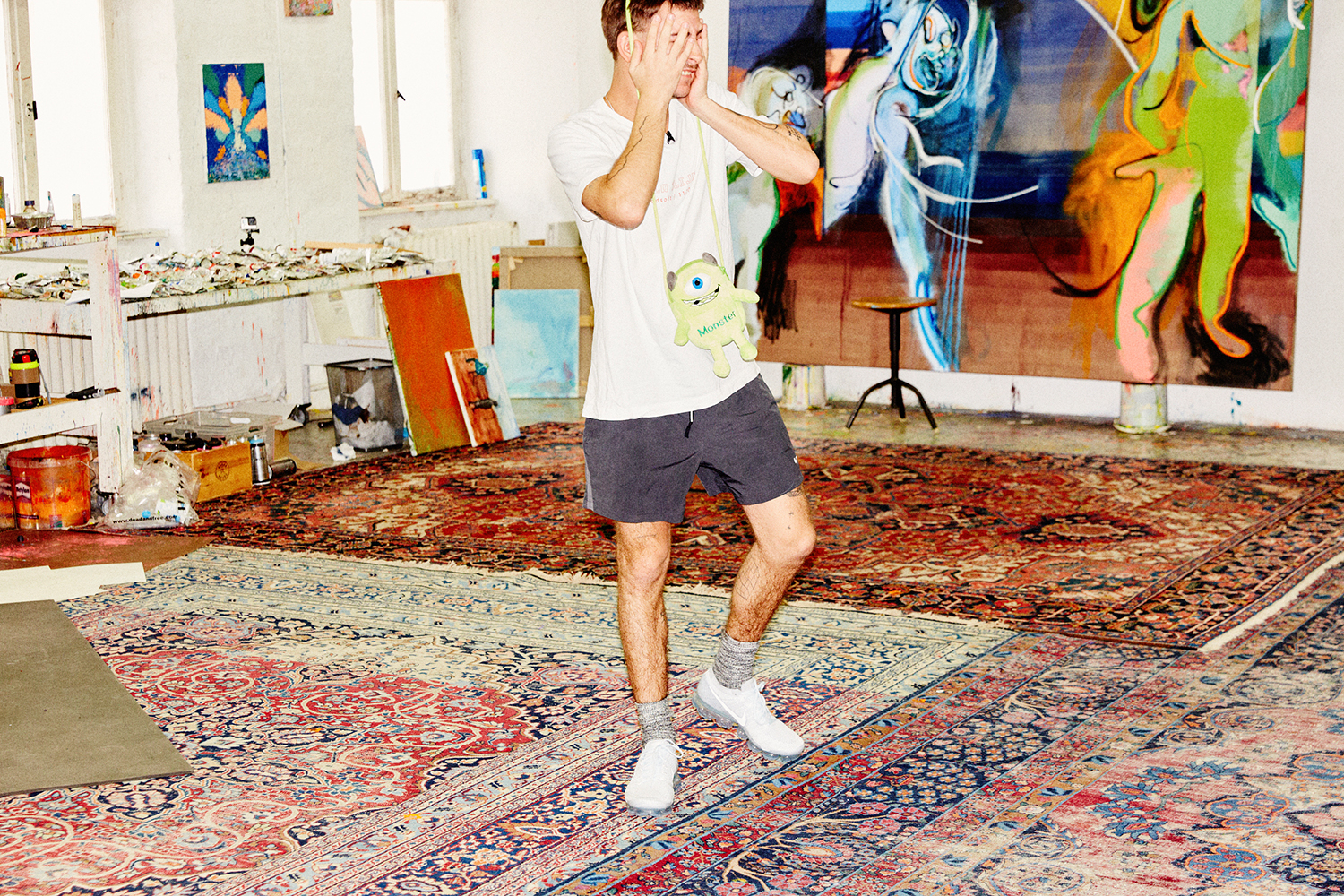 Even though Daniel Richter's way of creating art is very different (his paintings take around two months to be finalized) he sees the importance of having a good idea no matter how long the realization will take and mentions Albert Oehlen and Georges Mathieu as examples.
Anyway, Richter doesn't seem to fully trust Yung Hurn's claim that art can really happen in ten minutes. Together with Nike we brought the innovators together and challenged the rapper who only paints as a hobby, and the artist whose process of painting is thoughtful and rather slow to try out something completely new and genuine.
See the result of the collabo in the video below!
Product: Nike VaporMax, more infos can be found here, and it's available here
Videography, Sound, Production: INDIE Magazine & Nike
Photography: Patrick Desbrosses
Merken
Merken
Merken
Merken