There really is no perfect way to describe the band and its members you are about to witness. You could say they are all about irony, calling themselves "Black Chai Stevia", mocking the modern day hipster and referring to this picture when asked what inspired their new video and song "HELLY". You could also say their music is a pretty clever way of commenting on today's society, its aimlessness and hype up attitude. Or you could just directly ask Cotto Okii, Cloud Mone¥, and DJ Blut about their state-of-the-art electro pop, hidden messages and idea of being a "21st century boyband".
"What characterizes us and a '21st century boyband' is never to be afraid to take what you want and transform it, may it be musically, visually, or lyrically. Some say it's a form of appropriation, we say it's the way art works. Many artists try to conceal their obvious influences, whereas we wear them on our sleeves". This, quite literally, also perfectly transfers to their new song and video "HELLY", a tribute to the Helly Hansen jacket. "It is having a legitimate comeback right now. Of course we noticed that and were instantly reminded of our childhood, when it was last popular among our parents. With the video and song we don't want to make a comment per se, but it is about some kind of parallel universe in which nothing bothers you, you are with the ones you wanna be with, doing strictly the things you wanna do, far away from all issues".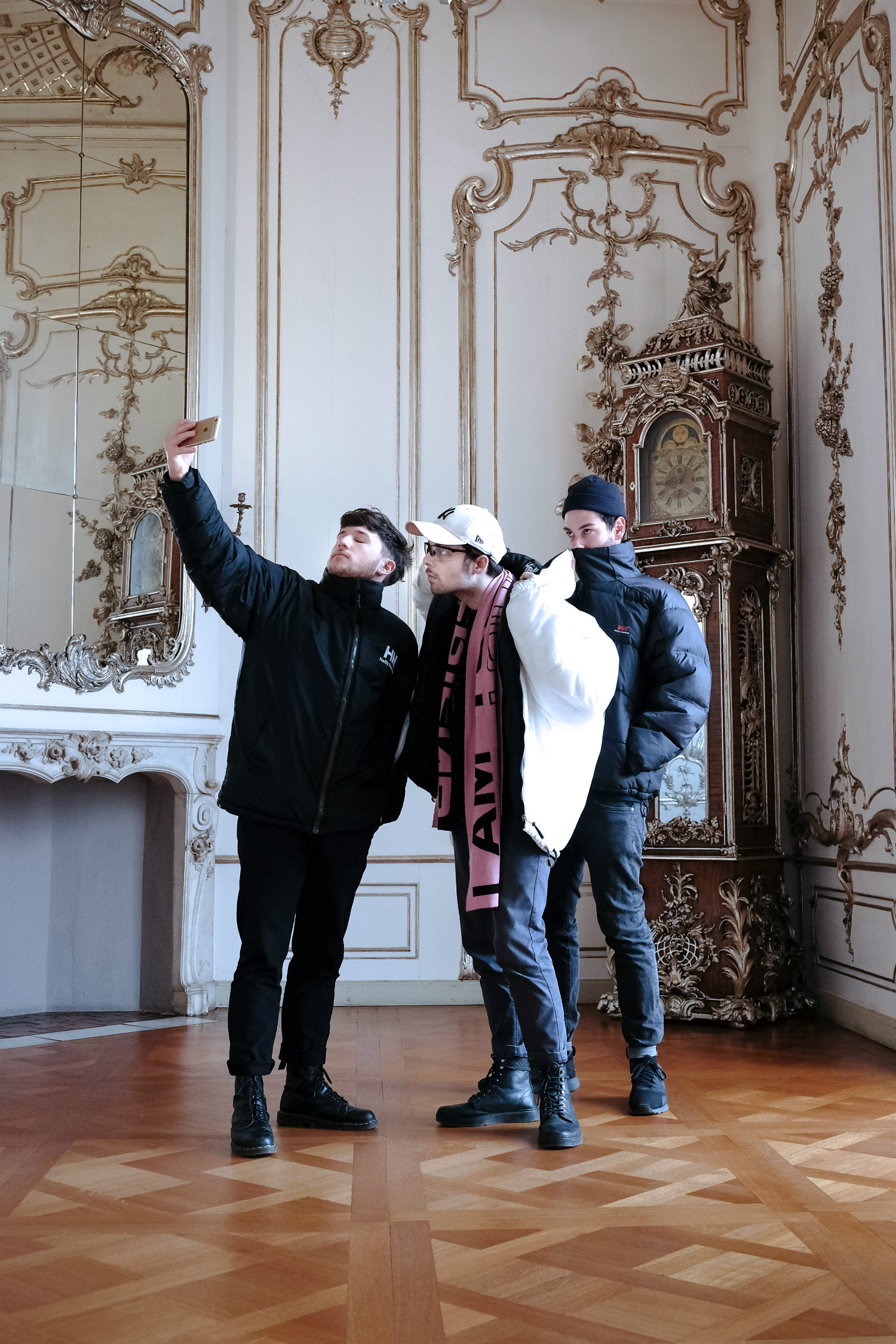 Mixing their very now approach with a very metaphoric visual language, the boys of Black Chai Stevia say their video is about much more than just a jacket, despite its obvious logo focus. "We chose the never-to-be-finished BER airport project in Berlin as our location for example because it has this ghost city vibe about it. It is already kind of a ruin, while it is shiny and new, partly untouched. It's like a symbol for how a lot of people in our generation feel… this sense of fragility in respect to our futures, simultaneously maintaining a flawless appearance. We also looked to the movie American Honey for inspiration. The film might be the epitome of what a road-movie is today. It's kids striving along, living in the now. They don't – and can't – know what's coming for them. We wanted to incorporate that feeling in our video. It's our own road-movie; cruising along Brandenburg with a couple of smokes and some liquor, leaving the convertible hood open, even as it's raining and freezing. Just to get this sense of power to decide for yourself, fuck what they say."
With an unapologetic attitude and style and no fear of people not agreeing with their music, something they commented with this picture when asked about it, that last statement might just be Black Chai Stevia's way to go – watch their bold new video to "HELLY" exclusively below.