How can you be creative in a country that not only doesn't care about your passions, but also forbids them? That makes you chase your dreams in secret although the one thing you actually want to do is share them with the world, make everybody see your visions and experience the world through your eyes. You now have two solutions: Give up on your dreams, your hopes, your creativity, or try and fight that oppression, try be your true self in an environment that wants you to be everything but that.
Iranian fashion photographer AliA chose the second option. He teamed up with a group of other native emerging creatives and created the country's first fashion editorial after the Iranian revolution in 1979, called "The Tide" accompanied by a short fashion film. Focusing on Iranian underground fashion, "The Tide" creates a visual safe space for all involved talents, something that was especially important to AliA. "No matter where you are in the world you need to create a safe and friendly environment so you can bring out the best of your subject and elevate the work to a level it needs to reach. We tried to achieve such an environment by having human connections between everyone in the team so everyone knows that they are surrounded by friends. With the title "Tide" we wanted to refer to the change in the water level of the sea. For me this resembles the situation that has been going on in my country over the last few years."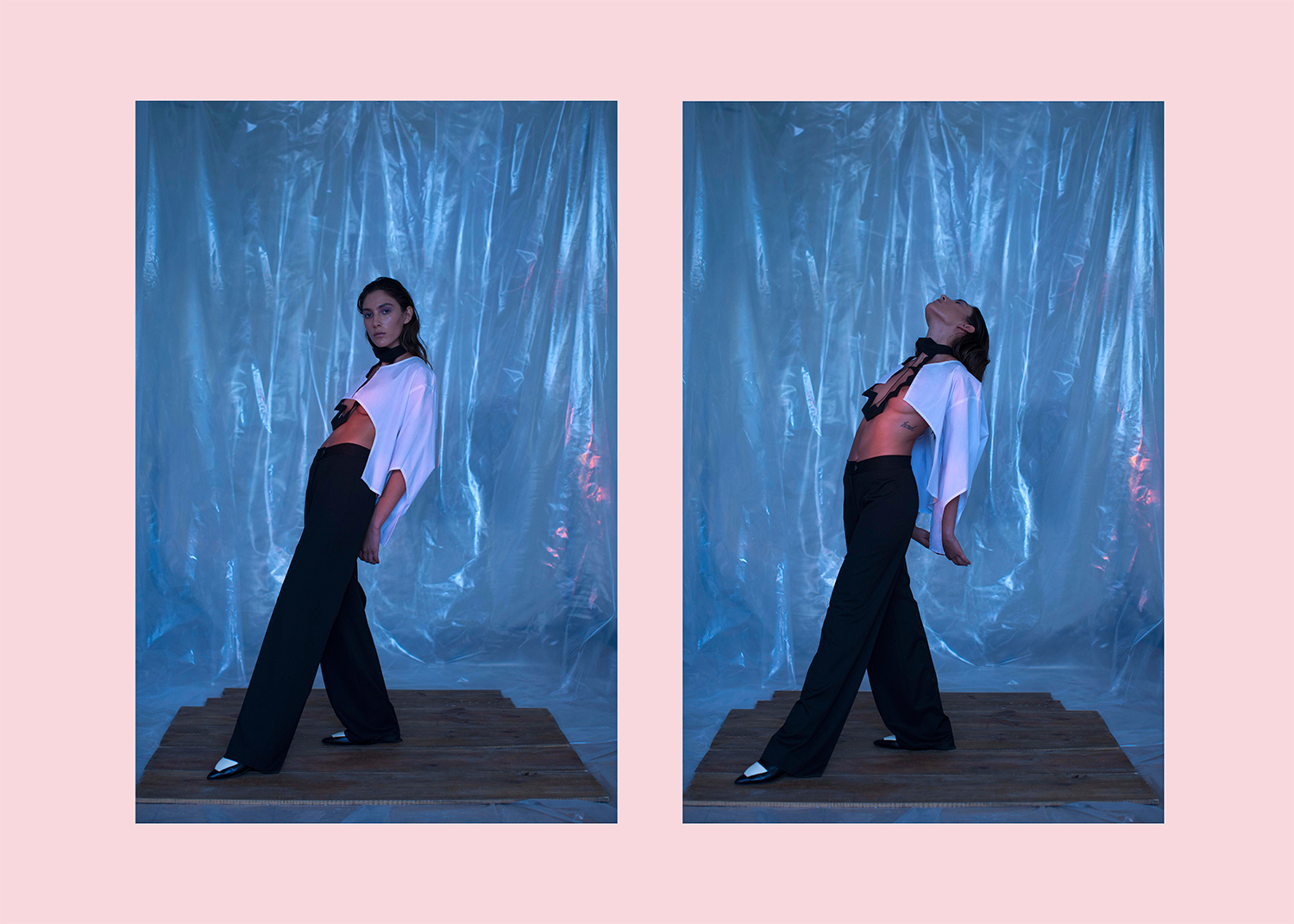 In the creation process, AliA turned the restrictions his home country holds right on their head while also staying true to his positive outlook on the situation despite its often declared hopelessness. "Limitations always make people more creative. One of the main problems here is the lack of budget and financing. Also not having an agency for the artists or a modelling agency is a problem. But that can also be very beneficial to a creative person since it puts you in a situation that you have to find new ways to get your point across." AliA's point being that Teheran, his hometown and the capital of Iran, like all other vibrating, constantly evolving cities is a place where new creative scenes and movements have to and can be nurtured to emerge – although Iranian creatives do face different burdens than their peers in Western countries, especially when it comes to their history and heritage. "After the revolution, fashion almost completely died in Iran. A lot of Iranian designers today don't even use Iranian fabrics or motifs anymore, at least not in an obvious way. When they are used its in a much more refined way than how it used to be."
Luckily the developments in the country's creative scene haven't just been restrictive. In fact, with the global rise of Social Media also had it's impact on the Iranian fashion scene, giving AliA and his friends the opportunity to share their ideas with the world as long as they aren't able to share them with their peers. "The influence of apps like Instagram has been huge, since it makes the artists and their works both more visible and accessible. It has also created a platform where people can show their work as well as see others'. Another positive development in the Iranian creative scene has been that a lot of people are doing different things in different areas of fashion – design, photography, magazines, online shops and shops in general – which means the field is organically growing and moving in the right direction." Which, for AliA, is a path towards more visibility, both for the creative individuals amongst each other as well as the Iranian fashion scene in the world.
"I want it to get noticed more and become more professional at the same time. I want it to grow and to evolve into a real industry as I would like to see international projects and collaborations between Iranian professionals in the fashion industry and those outside of Iran. I want my peers to know that they are big enough, or should I say capable of making and creating whatever they set out to do."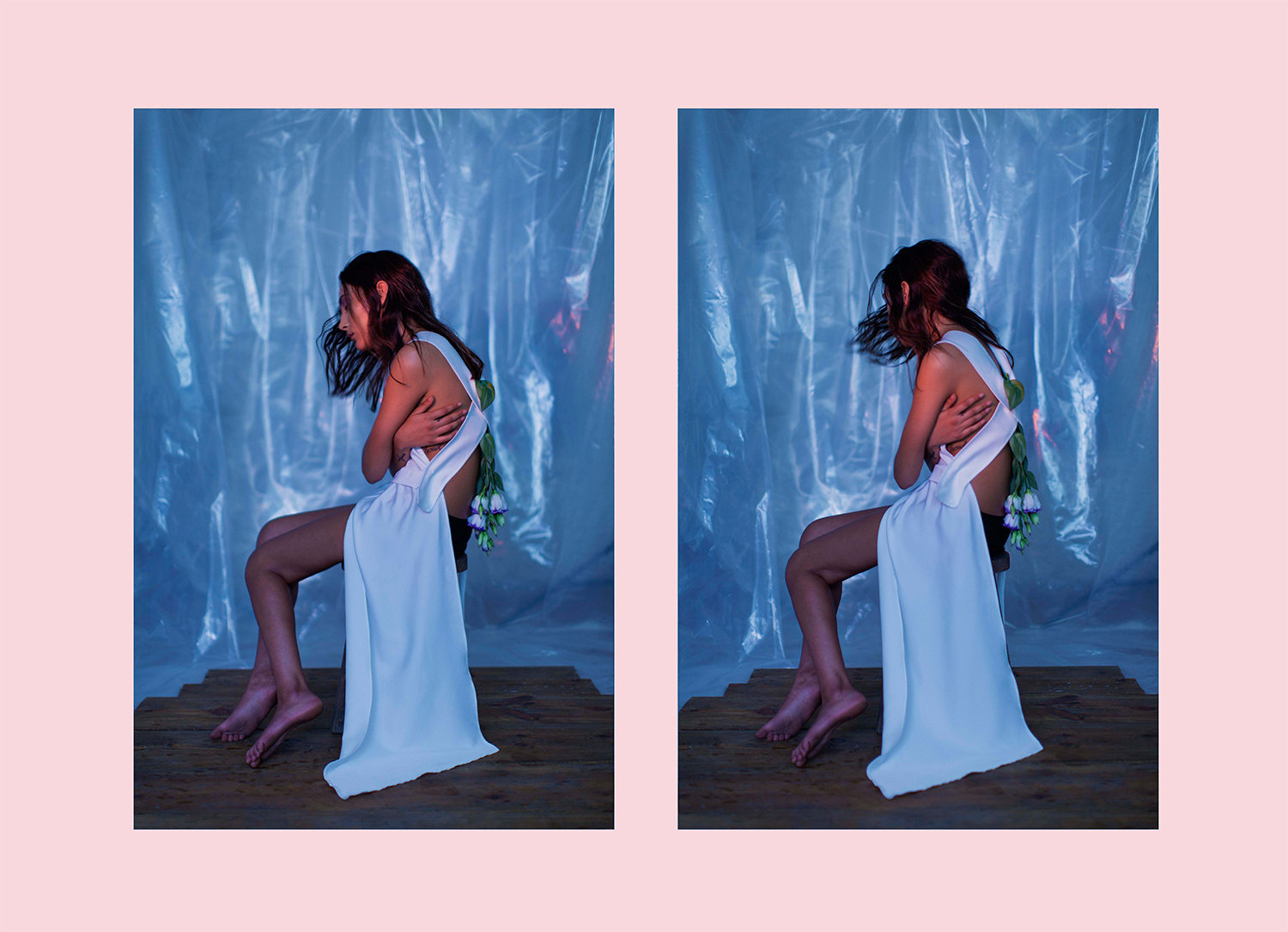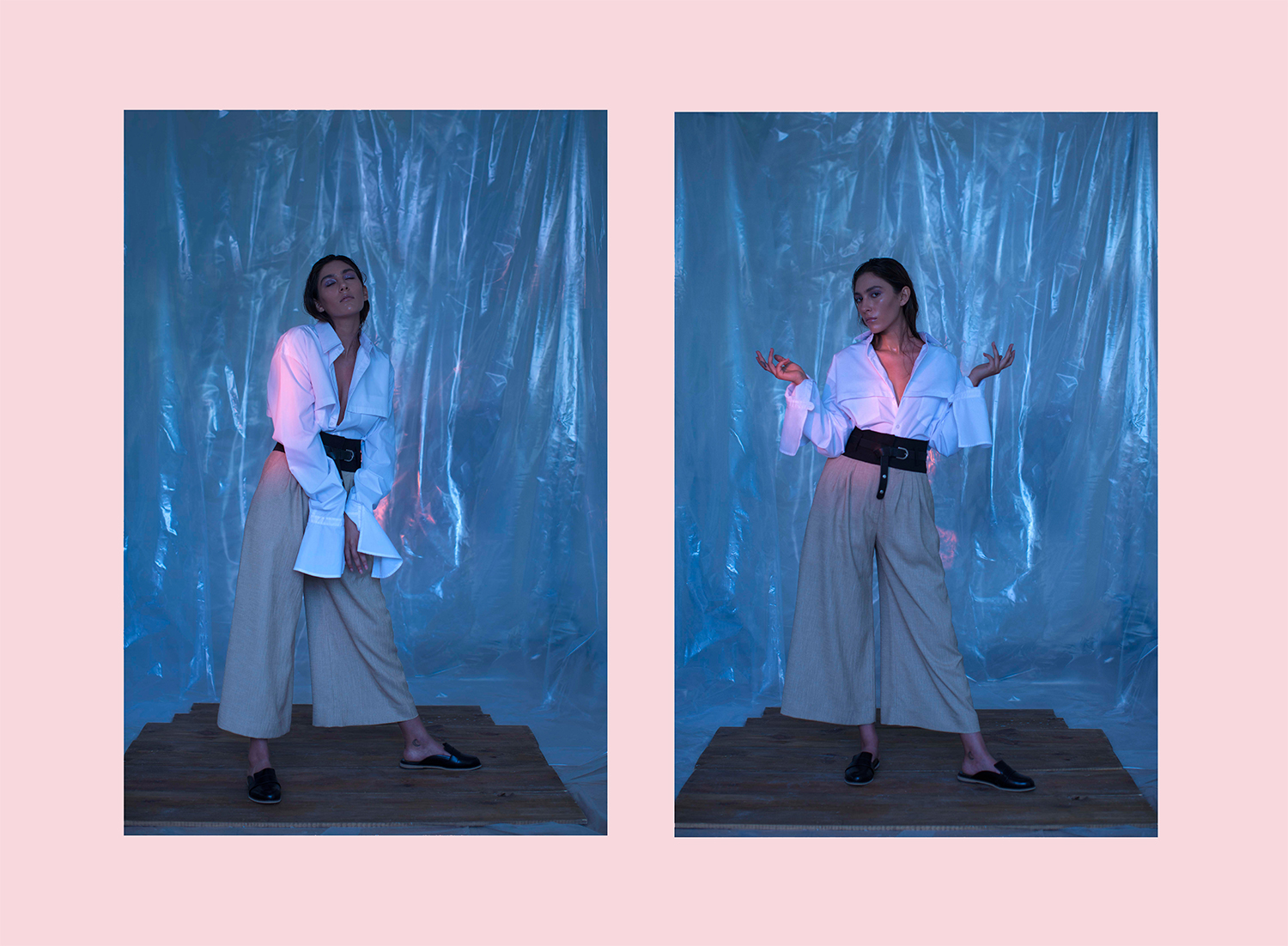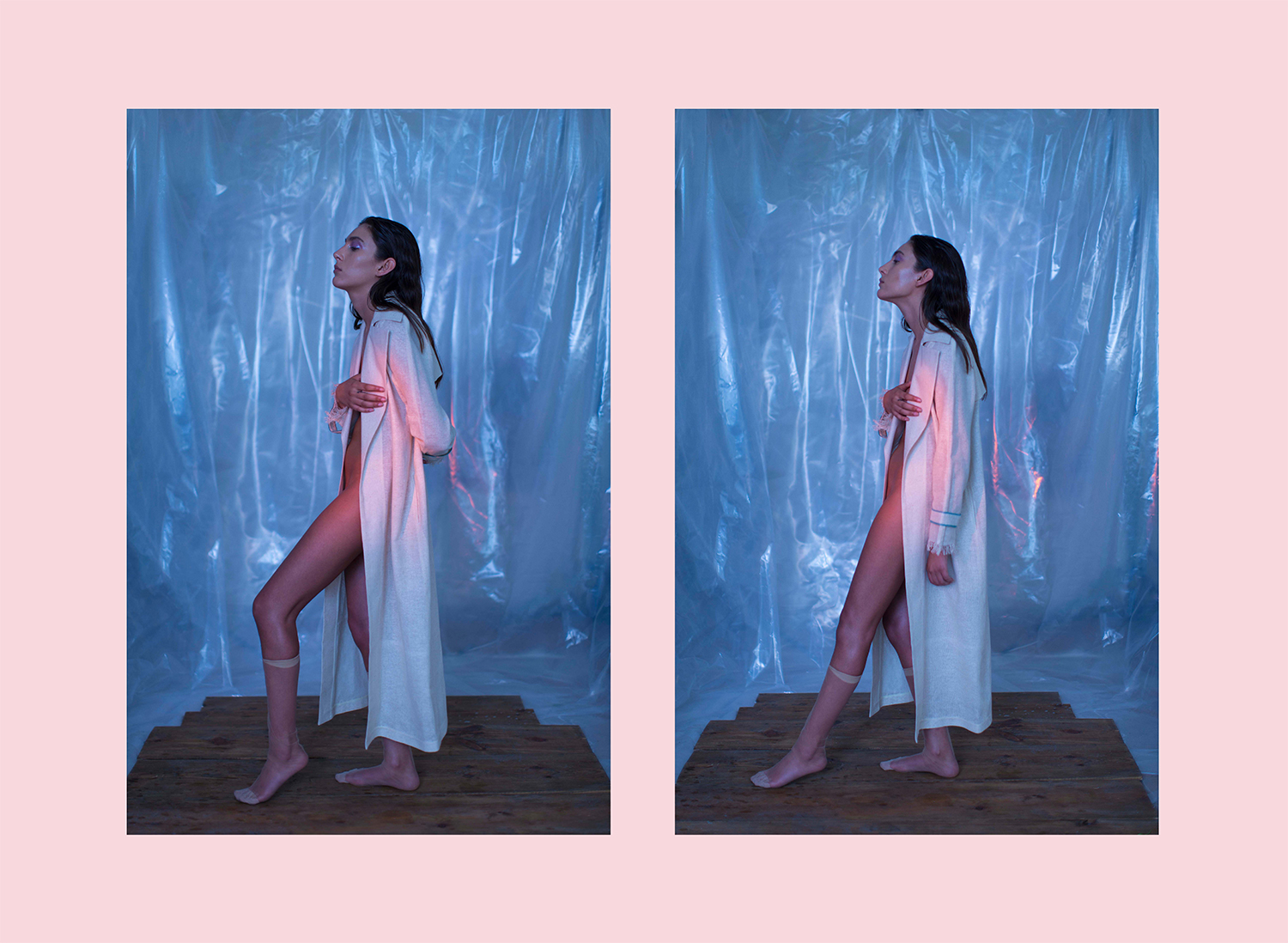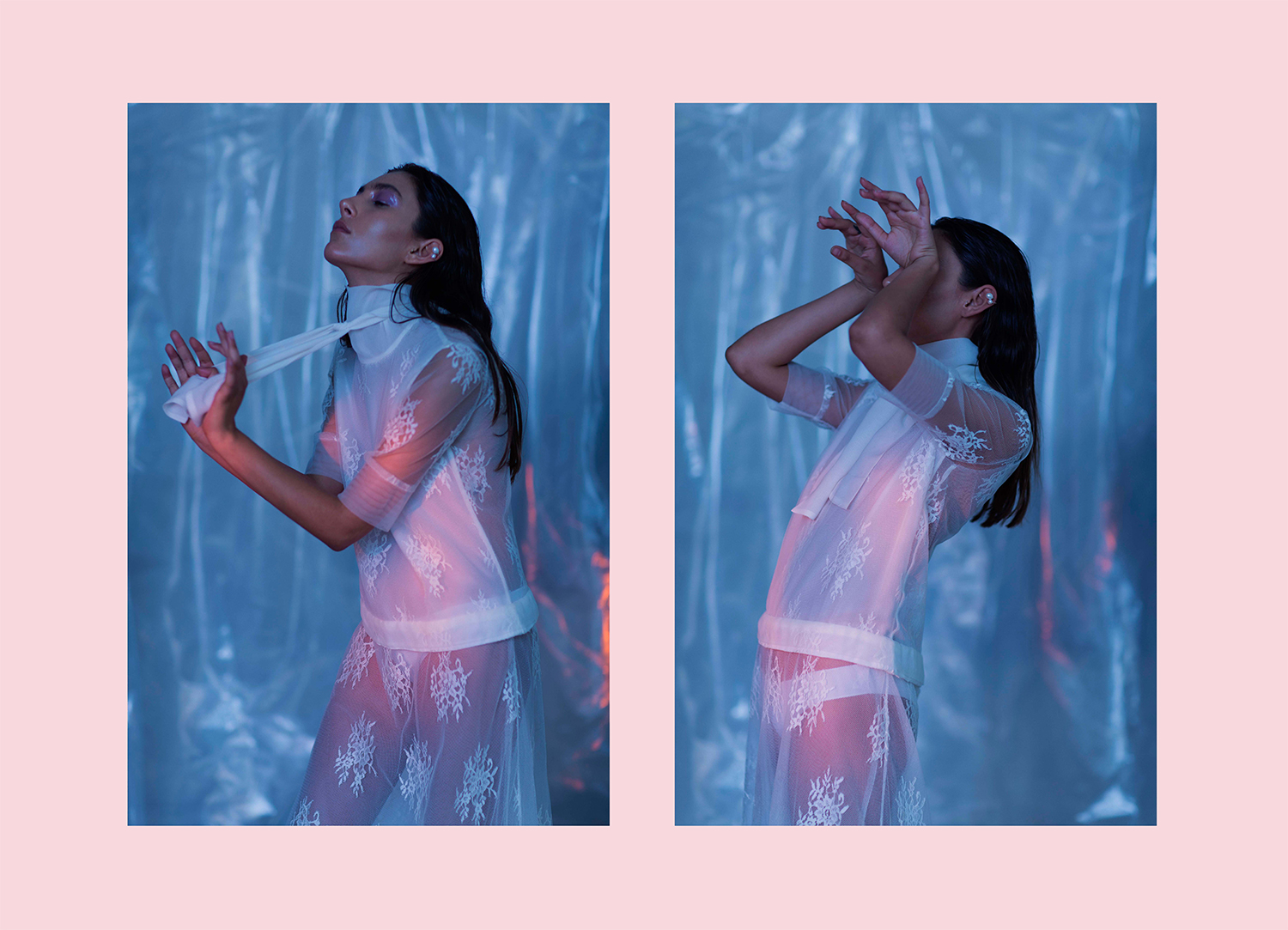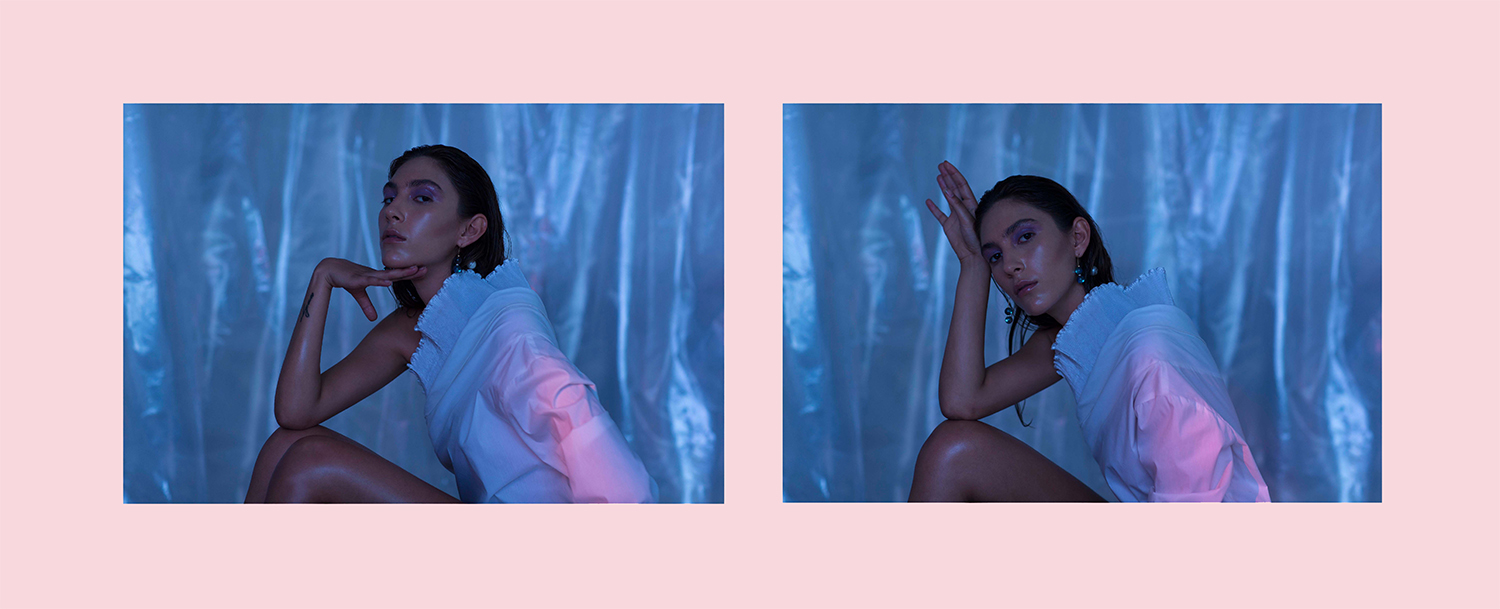 Photographer / Alia
Stylist / Maral Asmani
Model / Leila Rahimi @ wilhelminamodels
Hair & Makeup Artist / Mona Ebrahimi
Set design / Mona Haddad
Film / Sina Ashrafi
Music / Kayson Fakhr
Photography Assistant / Fateme Fereydoun
Editor / Yasamin Aharipour
Graphics / Mohi Mohseni