"With menswear you are always designing at a very thin border between contemporary and clownish", Sarah Effenberger, designer of her own brand Fomme states in our interview. With contemporary, she means challenging the general views of society and the fashion world on gender, playing with shapes and inspiration to push the boundaries of what is manly and what makes a man's garment fitting to that description. After first showing her collections at Berlin Fashion Week in January 2016, Sarah has made a name for herself by approaching menswear in an unconventional way with the man's body as a counterpart to her own and the variety of looks for women equally as fitting for men. As a designer that first hand experienced the hustles and challenges of getting your voice out in an environment that might not even be listening, we asked Sarah all about her base Berlin and how she plans to change the perception of the city and menswear as a whole – without being clownish but still with a wink.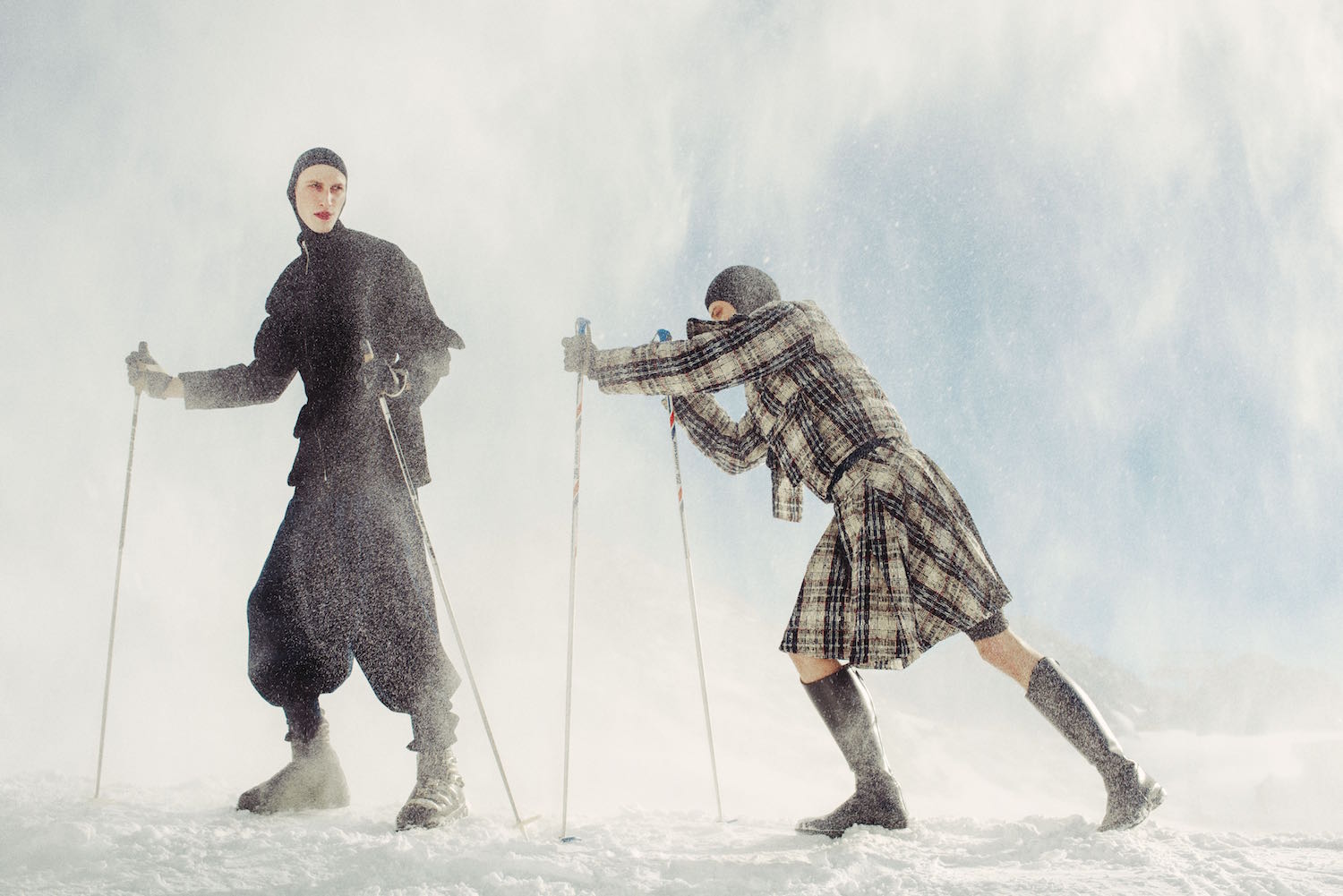 Sarah, you say you want to create a new image of contemporary men's fashion. How would you describe that image?
The image of my "new" man is foremost very playful and nostalgic. I try to put fun and cuteness into the men's silhouette, which he mostly lost over the past centuries. Fomme is aiming to offer an alternative to the general perception of men's appearances in terms of gender. I am using a lot of inspiration of the times when dressing up for daily life was more meaningful, which can be dated to the middle of last century. After that it became more important that garments are comfortable rather than chic.
What made you realize you want to change something?
At university I started to design for men right from the beginning. For me it proved itself to be more of a challenge, because with menswear you are always designing at a very thin border between contemporary or clownish. The man in fashion is still a huge white canvas. We are just at the beginning of painting that canvas so there is still a lot to experiment and try.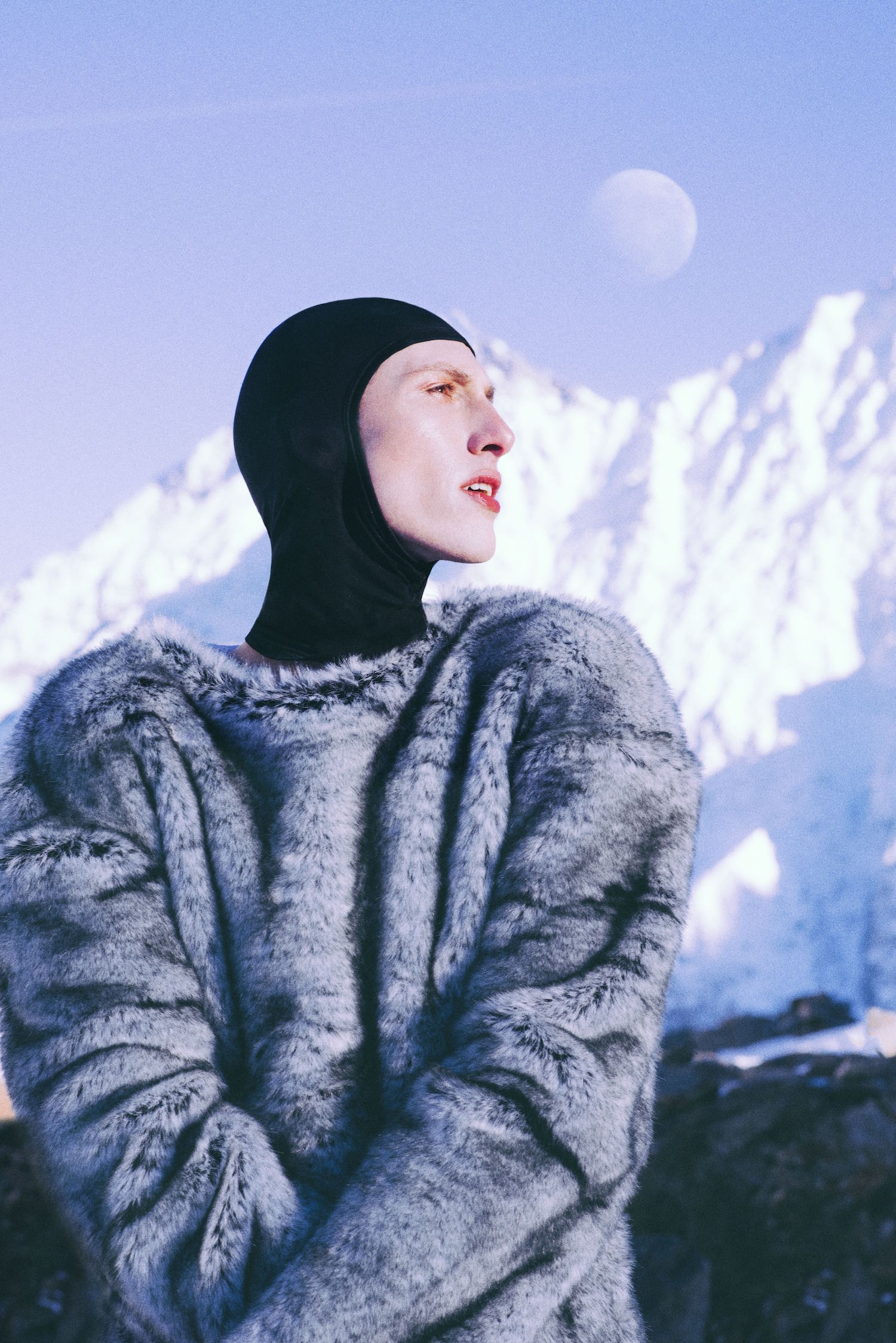 Is Berlin the right place to work on achieving that shift?
It's difficult, Berlin is still not recognized as a fashion capital and it still has to work a lot on it. When it comes to showing collections me and other young brands are all forced to go outside of Berlin, like Paris or New York. Only showing in Berlin would signify the ruin of a young brand I think.
Why do you feel new designers can't survive in Berlin?
Graduating here makes it much harder to establish yourself in the industry as there is no real focus on talents. Germany is still not ready for real avant-garde fashion so the country also won't provide fashion support like other countries do. That's why most of the interesting designers are forced to go abroad while still studying. They rather go to RCA or CSM for example as these schools promise a good career or support after you graduated. We need the young talents to stay in Berlin so that the world recognizes the great potential of this city and the already emerged ones will benefit from this focus too.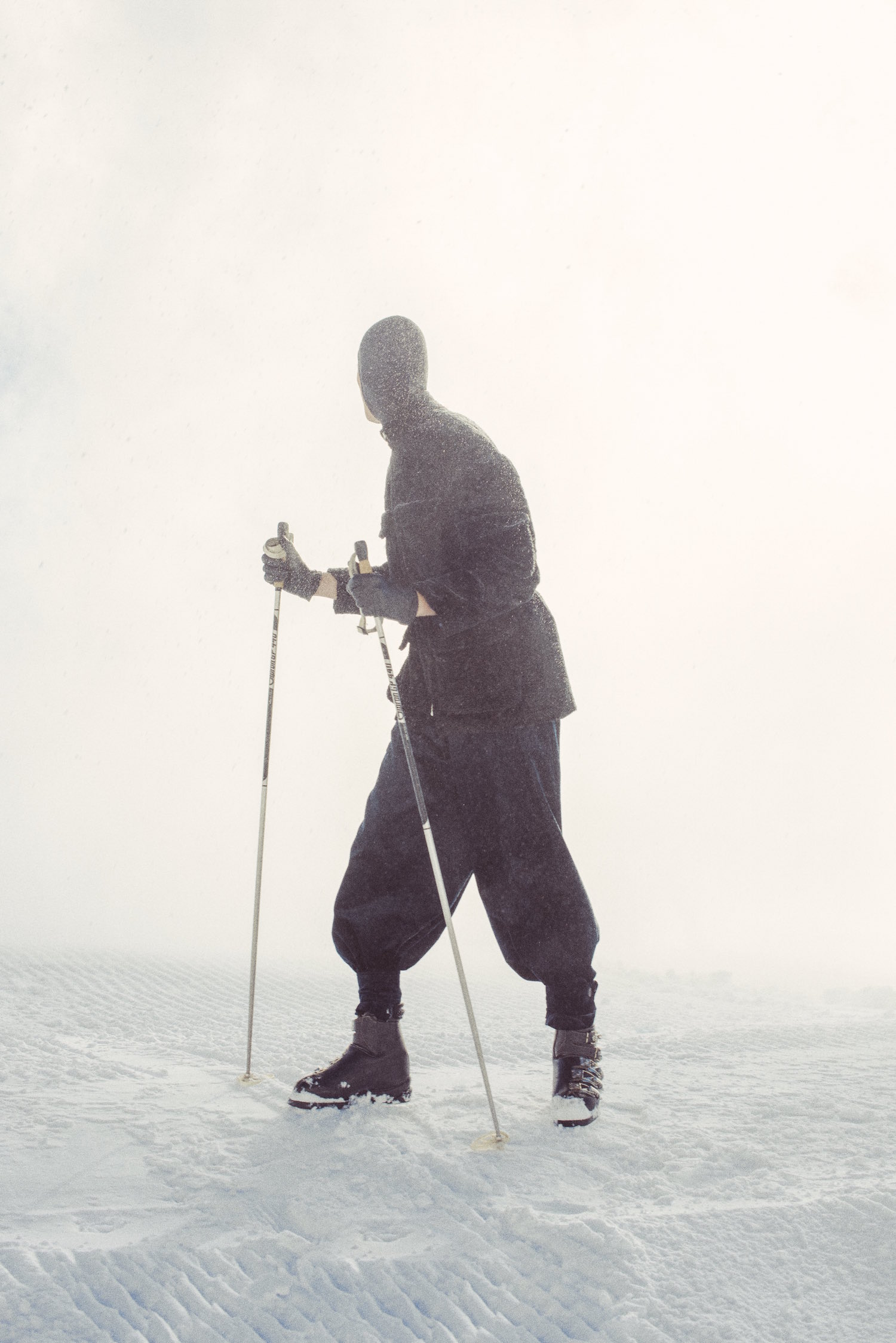 What have been your own experiences after you debuted during Berlin Fashion Week about a year ago?
Fomme was born during my last year at university, everything was already set and fortunately the fashion world was welcoming to me as I got support from German Vogue right away. I think it would be unfair to escape as soon as you want to become serious even if it might be easier to work as a designer in another city. Being based in Berlin means more of a fight for young labels to get recognized, but it also makes those who aren't really serious with their intentions quit right away.For me it is a great adventure to learn about what it really means to build a brand, I enjoy being on this track without quite knowing where it leads but being in charge of the direction.
What direction do you think menswear and womenswear will head in in the future?
I am quite sure it will merge as it already does since the 80's or let's say even since the 20's. The past was merging the woman into menswear, the future will do the opposite. There will also be a lot more genderless silhouettes appearing which I find very fascinating though I'd still be a bit sad if that became normality. I think we should all be proud of our sexes and happy that the two extremes of them are existing. Without them there would not exist any friction, which is creating all the wonderful and interesting possibilities in between.
So Fomme embraces playing with gender rather then being a unisex label?
For Fomme it is very important to show the roles and play with them very obviously in order to melt them together in a very natural and poetic way. This means both genders wearing the clothes confident as they both see their familiar socially educated roles in them. For me it is also very important to regard the different physiognomies of both sexes.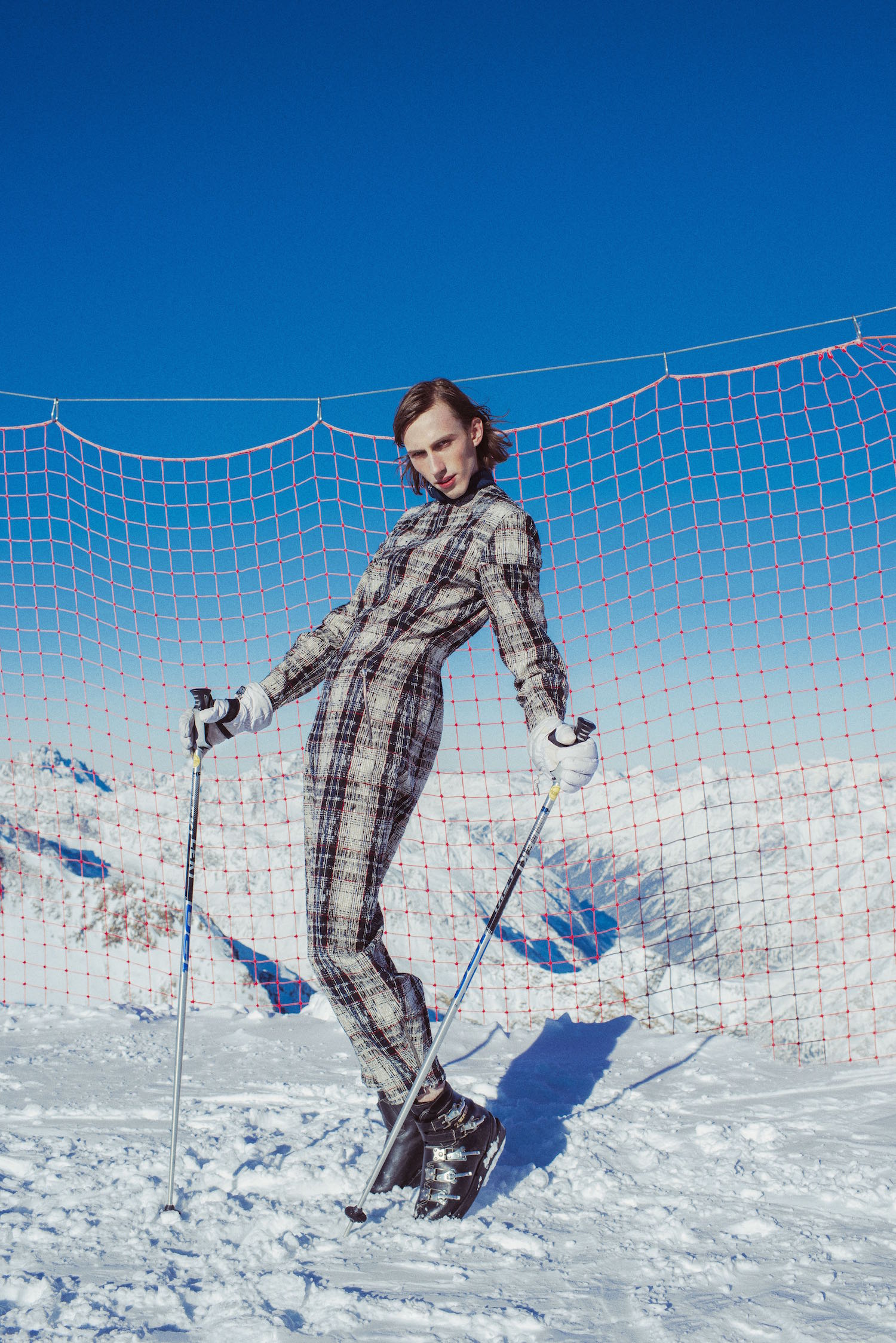 Where do you see similarities and differences between womenswear and menswear?
The clear difference for me lies in the range of the styles that are offered. Women are able to buy and wear everything from a femme fatale-look to business women-outfit. Everything is possible. She is able to go to work in a suit and after work to a dinner in a slip dress. With men it is mostly between casual and business.
With designers like Grace Wales Bonner winning the LVMH price or men's and women's fashion being shown together, do you feel like menswear is finally getting the recognition it deserves?
Yes! Fortunately! People are always hungry for new ideas. I am quite sure the perception of menswear will change again when all the "new looks" for men now become normal at some point. Fashion is always a tool of politics and rebellion and right now we are in the middle of the biggest gender discussion we had so far. Women were getting more male and visually equal for a long period, now it is time to work on the other side to achieve those equal rights we are always talking about also in our appearance. As a fashion designer it is your duty to change these rules.
Fomme A/W 17 Lookbook Credits:
Photography ELIZAVETA PORODINA
Talents MAX B @ TIAD, MARKUS Z @Izaio
Hair and make-up TAMARA KRANER
Assistant JOSEF BEYER
Merken
Merken