Nowadays music is about way more than just music, proven by music videos that come in all forms and shapes. With artists dropping visual albums in a seemingly endless stream and artistic collaborations happening on a daily basis innovative combinations are just a matter of time. One of those creative encounters just happened between Poppy Ajudha, a singer and songwriter from South London, and Filmmaker Laura Colada. The two combined their visions to create a mystic short film accompanying the release of Poppy's newest single "Love Falls Down".
With her roots deeply intertwined with London the 21-year old Poppy is one of those artists not shy of embracing everything she and her music are about, from body positivity to calling out problems of the industry she works in, and transferring those topics into tunes and takes. Watch the short film to her new song below, and read what she has to say about her next release, her collaboration with Laura and how she manages to stay true to herself in an industry filled with ideals constantly forced upon you.
Poppy, you recently shaved your head – what triggered that change?
Yes I shaved it last year. I really wanted to dissociate myself with normative ideals of beauty and femininity and still be able to feel beautiful, and it was really difficult at first because I think society had really brainwashed me on what it meant to be feminine. Actually seeing the positivity and power of Adwoa Aboah really influenced me in putting those thoughts into action and that's why I think representation is so important, women are and can be so diverse and we should be celebrated that way.
How much of those personal experiences do you put into the lyrics of your songs?
All of them. "Love Falls Down" is a love song and a coming of age song but more recently I have been actively trying to address important political issues, which affect both myself and those around me. My next EP is going to be based a lot more around feminism and the ideologies behind womanhood, which is something I feel really passionate about.
What have been your experiences being a woman in the music industry?
I think it's difficult in subtle ways. Daily the majority, if not all of people I work with in music are male and that's significant in itself. I've often found it difficult to be assertive with what I want when there are bigger egos in the room or been instantly challenged for my opinions on my own music. I've definitely grown a thick skin in the last couple of years, and you need it or else people will take your music and reimagine it into something you never intended for it to be.
Was working with Laura Colada something that then came very natural to you?
It was a typical insta hook up! We came across each other's work and wanted to work together instantly. I love Laura's style because it's so special and unique to her and so I really wanted to get her involved in the project.
What inspired the aesthetic of the film?
I was playing a live show at The V&A in London for a gal-dem takeover on their "Late Series" and Laura came down to film. Keeping in mind Laura's filming style and me being newly signed to Nevs we decided to make something artistic and complementary of the beautifully grand surroundings.
The film and your life seem to be both very connected to London – how important is the city to you and your work?
I've spent my whole life in South London, I didn't have a particularly sheltered upbringing and my dad owned a night club here so the sounds of my childhood were always infused with both beautiful music and a sometimes harsh urban existence. This has definitely influenced my development as an individual and a creative.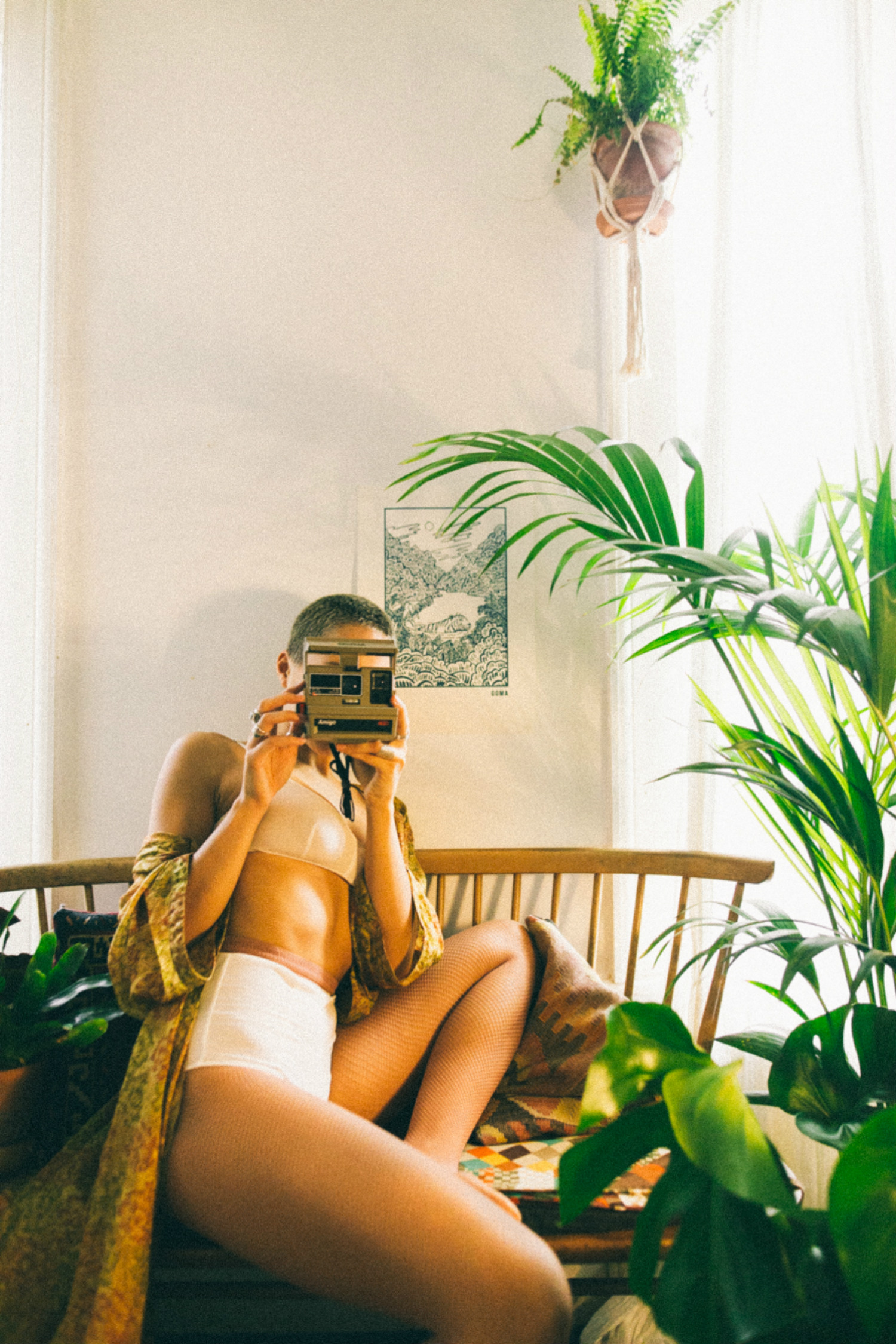 How would you describe London's music scene?
Killer. I think it's an amazing time for London and especially South London at the moment, there are so many young talented artists and it's really nice to see so many of my friends breaking into the same scene.
You're music is very Jazz and Soul heavy – Which musicians would you say influenced your musical style the most?
That's a tough one! My influences span far and wide, but I guess for this Single and my coming EP artists such as Solange, Finley Quaye, Kamasi Washington, Gil Scott-Heron, Mo Colors, Anderson Paak and Billy Holiday to name a few. I'd love to work with someone like Flying Lotus one day, he has an amazing artistic vision.
How would you describe your own artistic vision?
I really hope, especially with my new music, that I can influence people in positive ways to be themselves in whichever form that takes. Whether you're heartbroken or you've lost someone or feel as though you don't fit in in the world, if you listen to a song that expresses just those emotions, you'll know that you're not alone.
Photography by Daulphino
Merken
Merken