Photography MASHA MEL
Styling/ Direction ERIK RAYNAL
Model HANNAH QUILAN
There are designers who only subtly show their references and topics they want to address in their collections, letting the viewer guess and wonder about inspiration and goal. And then there are people like Ukraine based creative Yulia Yefimtchuk, who seems to be the exact opposite: She rather puts her message directly on her clothes, making her views and standpoints clear at first sight. For her Fall/Winter 2017 collection she chose the world "Propaganda" to put all over her designs, inspired by the silent film "The Sixth Part of the World", a work from Soviet director Dziga Vertov. Taking Vertov's working class influences and transferring them into straight silhouettes and workwear inspired clothing, Yefimtchuk links the propagandistic movie from the 1920s to the world's current political climate, creating flags out of slogans and putting everything under the title of "Machines producing Machines". Because after all, as Yefimtchuk states, despite the daily stress and waves of input we get, you shouldn't forget to not get lost in that hustle – but embrace life itself.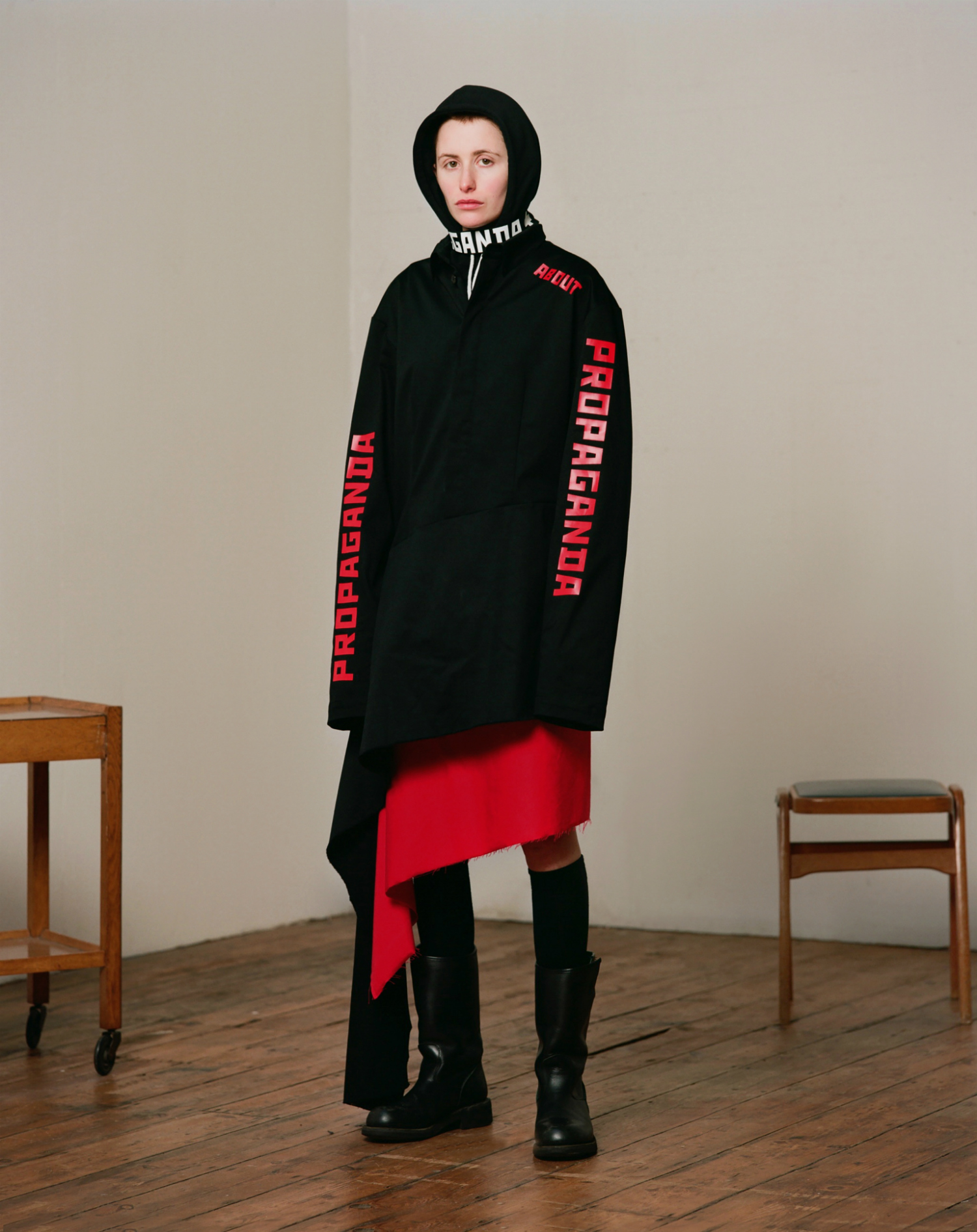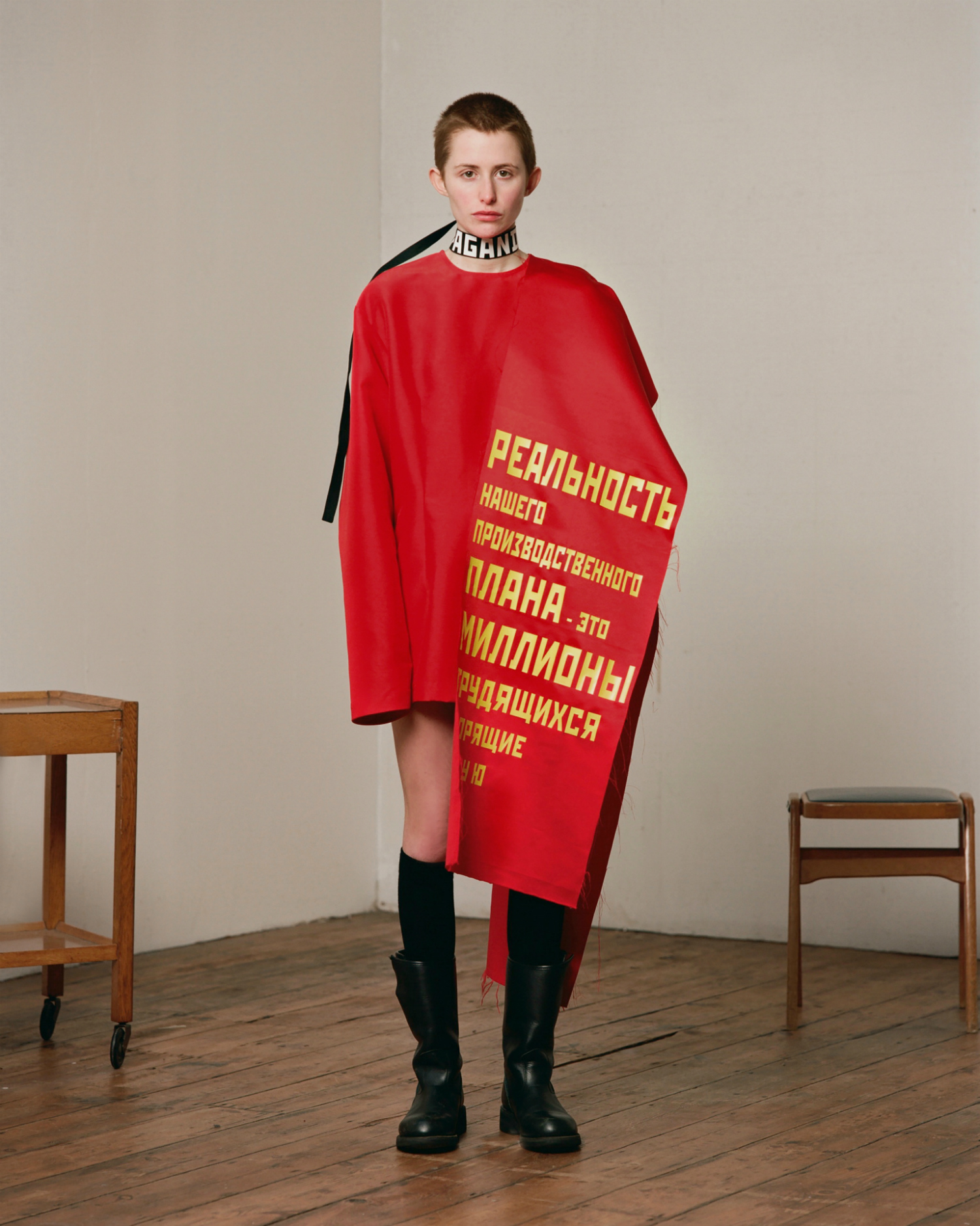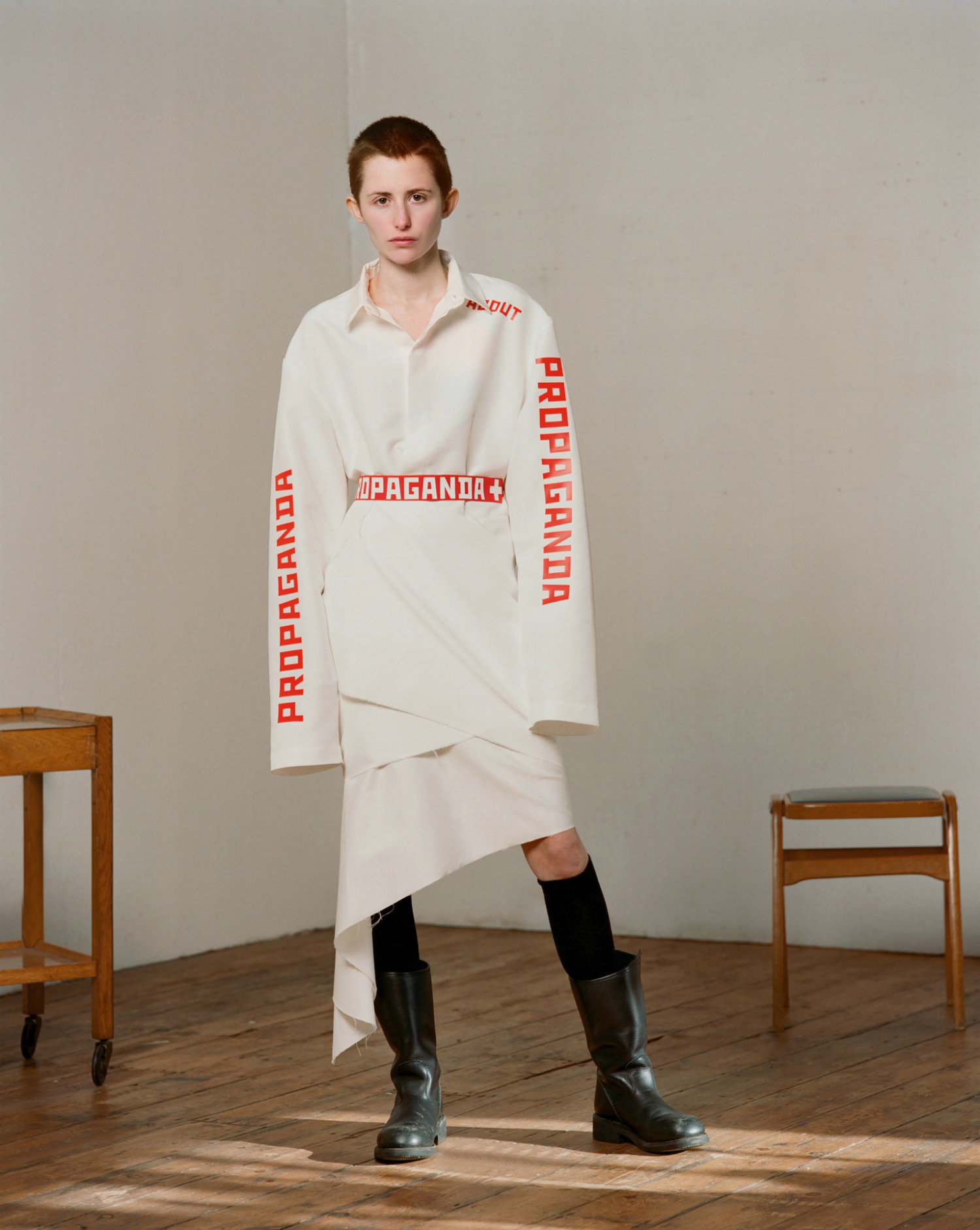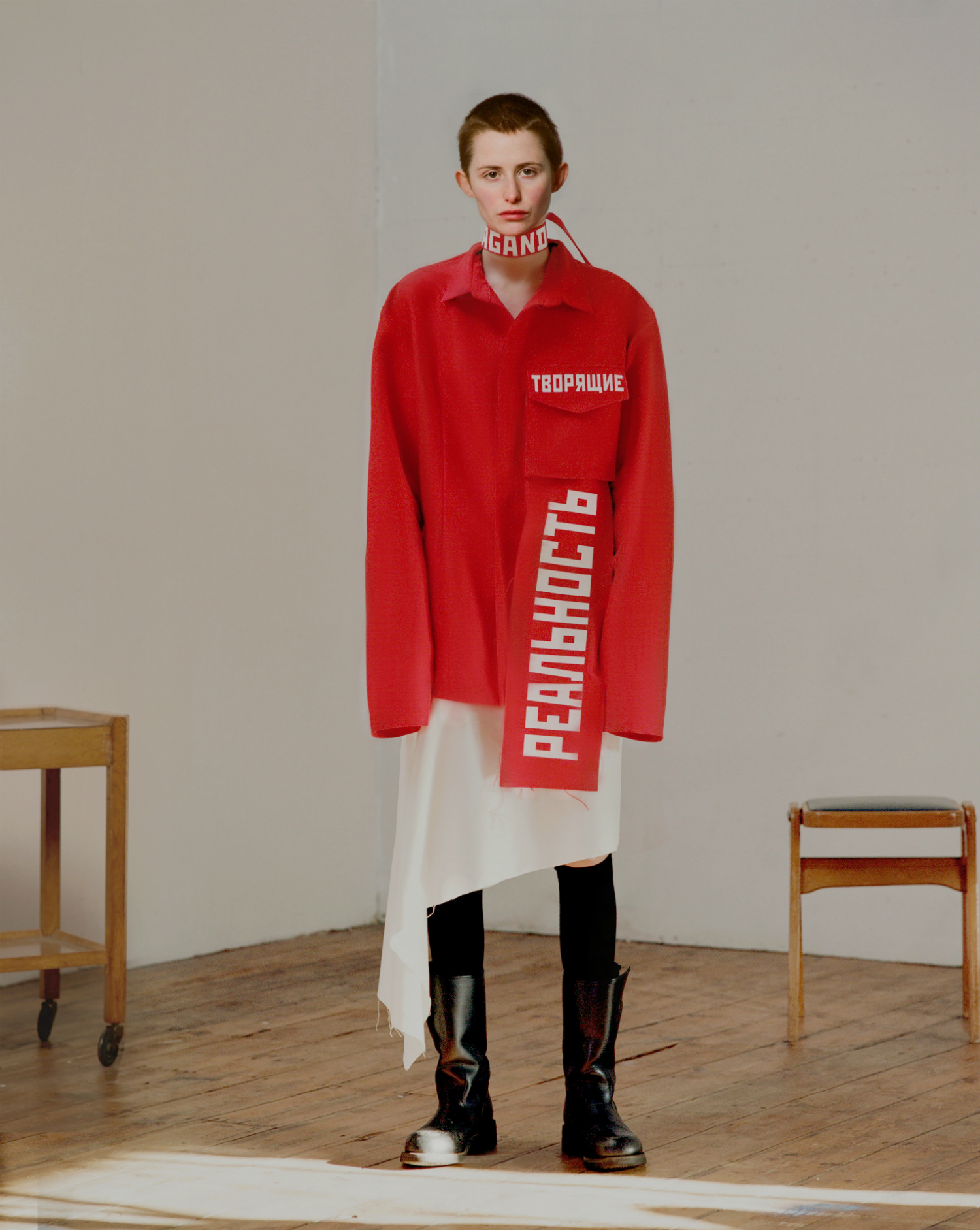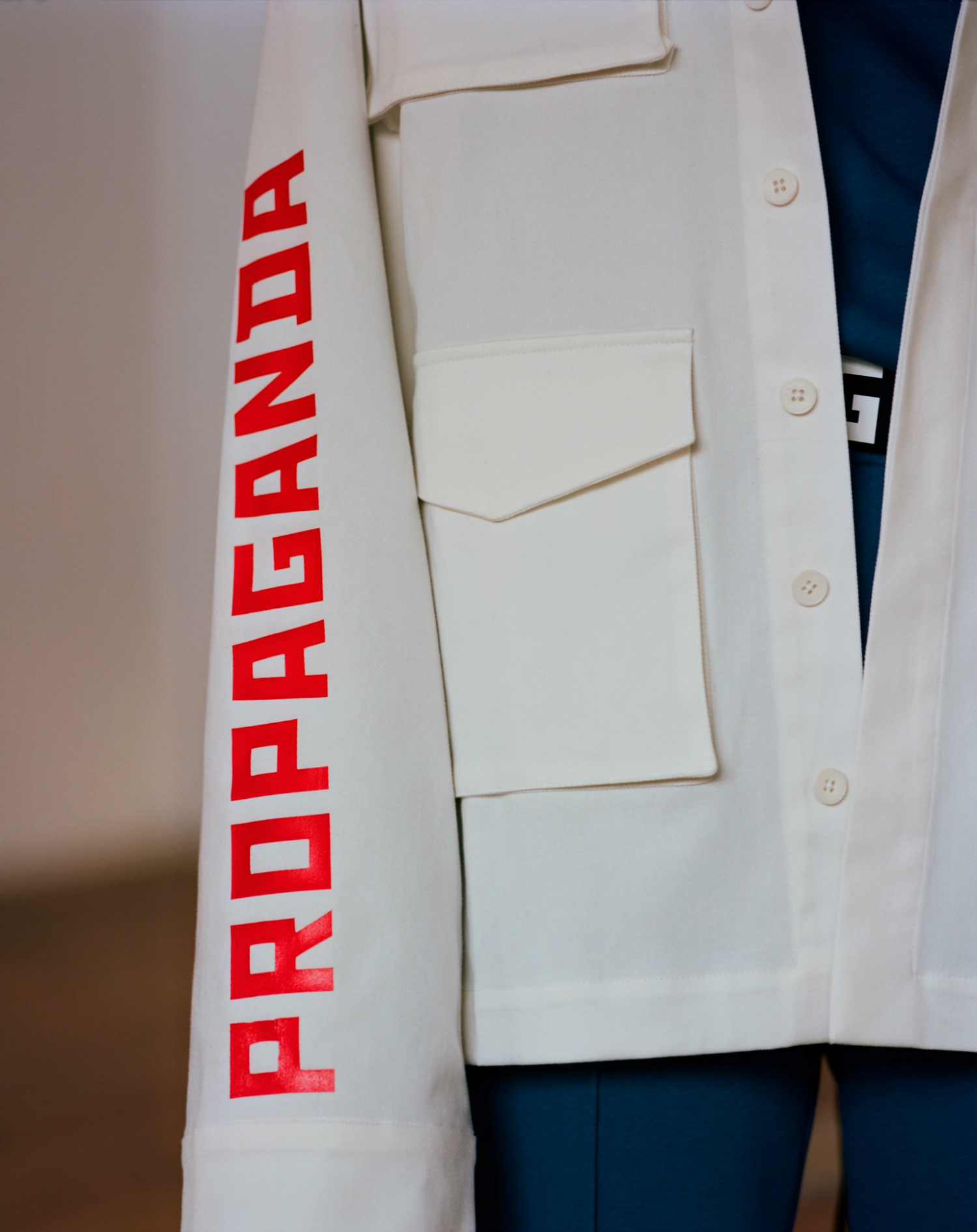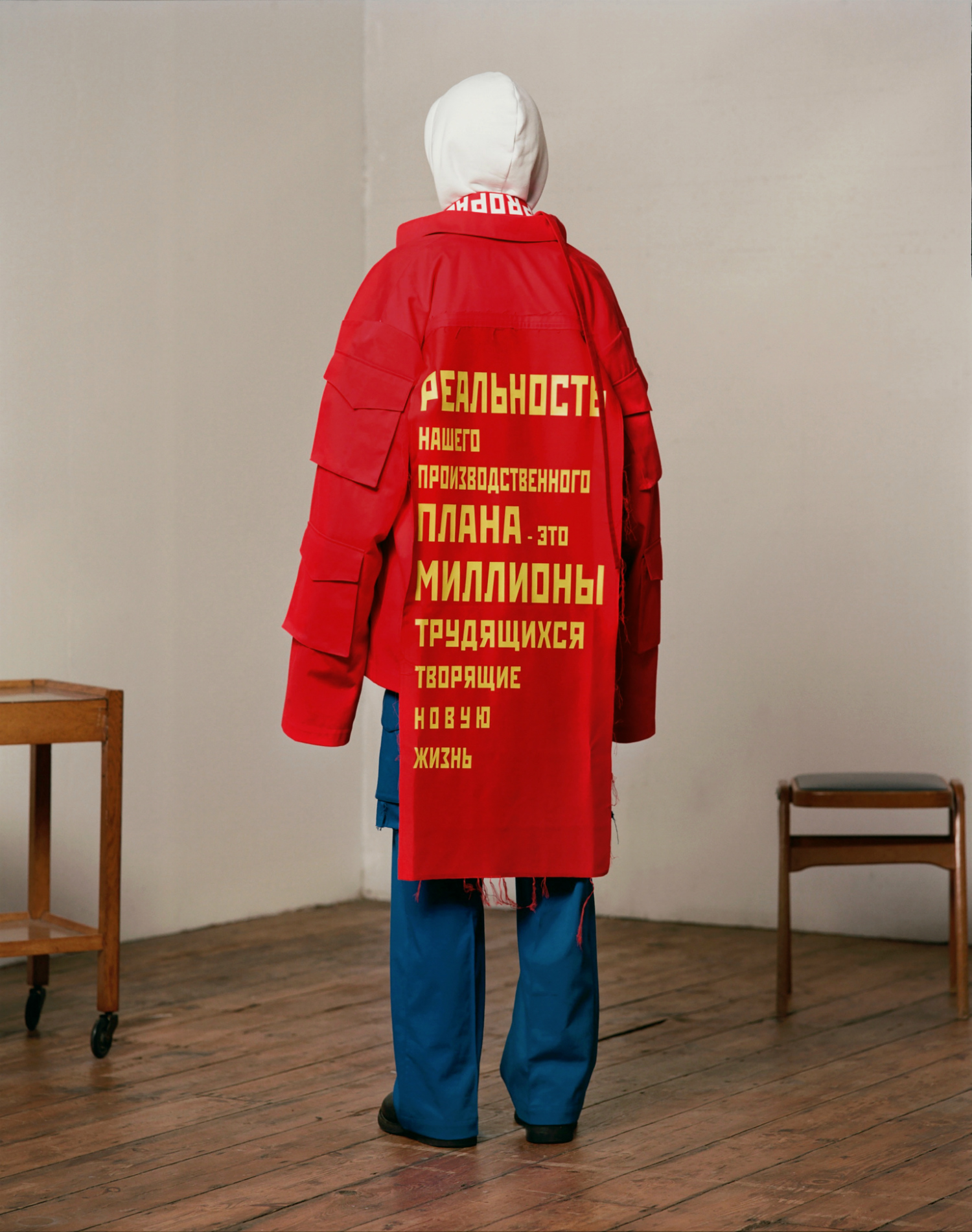 Merken
Merken
Merken
Merken