While Tokyo's mystique is something one can't stop gushing over, thanks to the eastern capital's pop cult and fucking fantastic spots, here's an introduction to the artist who started in London and made all that magic happen for herself in Tokyo. Cream with a K is the girl with whom a lot of us can relate to. Growing up awkward and in need of true self expression minus the bullshit, this alternative pop budding icon is now set to take over the music world.
Finding her mojo in Tokyo 7 years ago, speaking fluent Japanese and now establishing herself in the city's heart, the former model might be shy and private but she hustles hard. As a result of all the great music she's been cooking, her next EP releases in March, titled 'Into The Void'.
In the midst of travelling and shooting across Mexico, the vivid songstress gets real with INDIE about her art and how to write lyrics in Japanese. Needless to say, not only does she have 'it', she happens to be comfortable in her skin, possesses a great sense of style and has a mind of her own.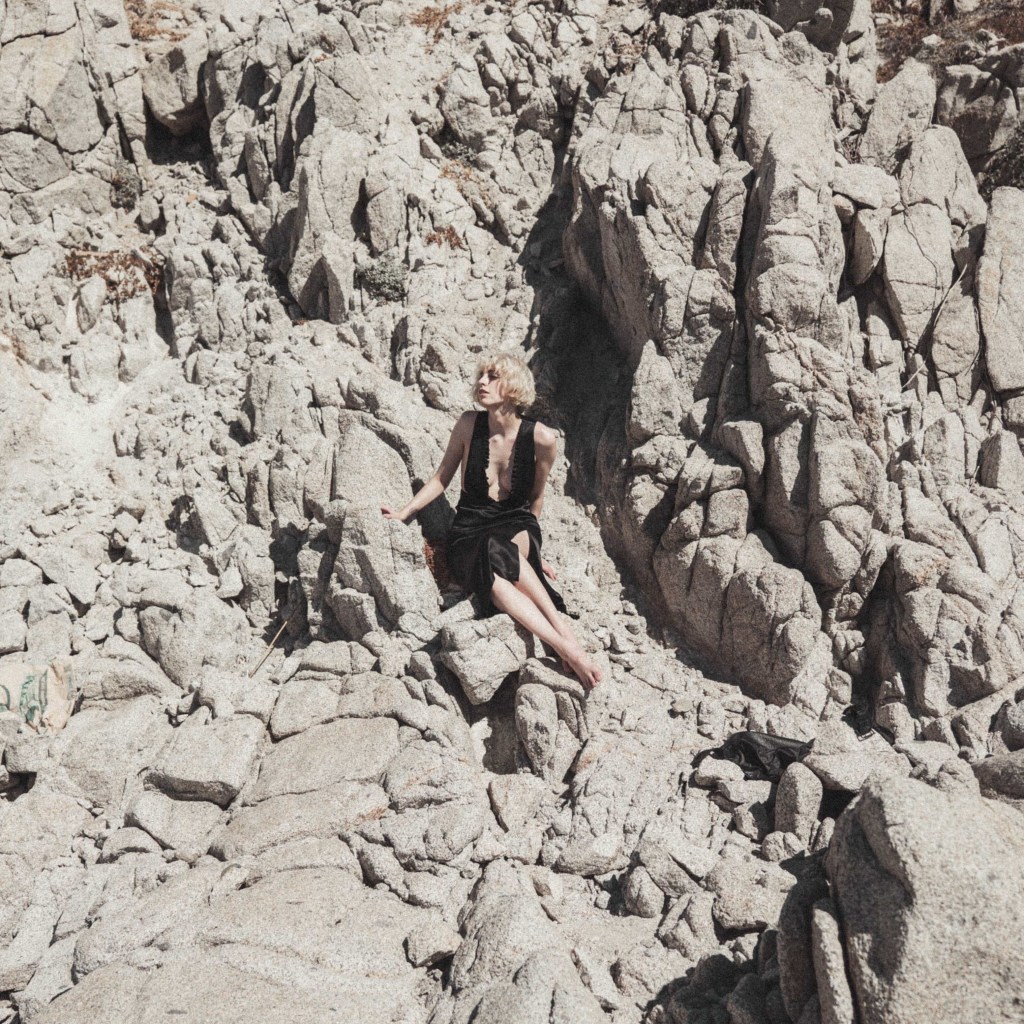 Who is Cream with a K apart from being an artist?
Cream with a K was my secret go-to project I would do when I was stressed out and needed space from the J-pop group side. As for the name, I didn't think I could deal with having a generic singer/songwriter stage name. I was also having bit of an identity crisis. I couldn't identify myself as any personable name. Everything felt weird. I'm quite a private person and Cream with a K gives me the distance I need from my superficial identity to do whatever I want. 
On a major label, I seldom got to write or make what I wanted freely. It was a constant battle. I always had to fit within the socially acceptable arena for a foreign girl; "kawaii" and "genki" (cute and chipper). I was told my artistic identity was overpowering. So I decided I needed to draw a line between my work music and my fun music – so I took up Cream with a K as a hobby to be the place for me to play and experiment.
However, one fateful day I met my favourite designer Mr Jean Paul Gaultier in Tokyo. He actually came over to me to chat with me. He told me I was beautiful and asked about me, I told him a bit about my music in Tokyo and we ended up exchanging contact details. To me he is the coolest guy in the world so I felt honoured. I took it as a sign from the universe that I might actually be worthy of an overseas career. 
Being from London, how was the process of choosing Tokyo as your new location?
I hated school and my interests where very different to all my peers. I got really into a Japanese film director called Shunji Iwai. So At 16 years old I decided I wanted to live in a world like that. I decided I would become a famous J pop singer like one of the characters in his films. I took up Japanese and Music Tech (so I could make some kind of demo) in college and left for Japan straight after.
What got you into Tokyo's pop world?
I was 19 and struggling to make ends met. Between auditions I found myself sleeping in friend's fashion brand's showroom. Around then I met a famous Japanese producer called "Takesi Kobayashi" (who I happened to be a huge fan of). He took a shine to my character and my demo tape. I got offered a great contract at his management and we fixed up my demos together, but in the end before my long awaited major debut I got dropped suddenly. I had the songs all ready to go, so I was determined to not let the whole thing go to waste. I had made some good connections by then and people in the industry had heard of me. So I guess that was my "In" into the Japanese Music industry. I then started NEKO PUNCH.
What is it like now that you've established yourself there?
It's so funny. Out of the "NEKO PUNCH"  context, off stage without the costume and all the crazy hair and make up, I hardly ever get recognised. If I'm just walking around Harajuku or something I just look like a tall blonde foreigner – maybe she's a "Gaijin model?" visiting Tokyo category.

Even at parties I'll sometimes talk to someone for ages before they realise! They are suddenly  like "oh my god, your that girl, I saw you play at such-in-suchplace". 
How did you blend into a culture that stands strong on the Japanese language and local artists? 
My entire adult work life has been in Tokyo so I have been trained to have a Japanese work ethic.  Since 18, I've been working in a 100% non-English environment. There's a Japanese saying "The nail that sticks out will be hammered down". So the rule of thumb would be you NEED to blend in – or else. The hardest part is that as your Japanese speaking level becomes fluent, people they are less forgiving to your mistakes. Mis-wording a phrase or something could suddenly become super offensive. I think even for Japanese people it's a difficult area especially on TV or Radio. It's just a completely different culture. 
How hard is it to write lyrics for other artists? 
It's just like using a different paint palette. When writing for another artist, I detach from my personal music tastes and write to fit the artist and audience. It's much harder to write a song which I know I will have to sing. There's a possibility you'll have to perform that song a thousand times in your career – so you have make sure it really resonates.
Where do you reside at the moment, in Tokyo and what should we know about it?
After 8 years in Japan I'm spending a bit of time reconnecting the London scene. The last couple of months, I've been recording, mixing and gigging with my new band members. The industry is so different here so it's like learning everything all over again. I go back and touch base in Tokyo every few months and check out the scene.  Ideally, once Cream with a K is better established in the West I will bring it back to Tokyo again but I'm planning to play some Japan gigs this summer.
Has Tokyo changed at all in the 7 years you've spent there?
Yes! The new generation are a lot more conservative and realistic. Young people don't seem to dream big anymore because they can't be bothered to fight the flow of society. They don't like to stand out from a crowd so the general fashion style is super casual western style Norm-Core. The scenes when I got to Tokyo 8 years ago where a lot more diverse. Sub-cultures such as Ganguro, B-boy, Harajuku, Lolita, Visual Kei, Shibuya-Kei have nearly disappeared completely which is sad. Although I heard the younger generation of Japanese middle school students are more aggressive, and rebellious! Hopefully they will make a new wave of cool scenes in Tokyo and we can find our dream again.
What do you miss about London?
I miss the griminess of London I guess. But in London I'll miss Japan's Disney-land like cleanliness. I find that English people generally tend to be more flexible which is refreshing, however, they are comparatively flaky! Japanese people are super punctual and I love that. But as I said, it's just way too different a culture. I like both Tokyo and London.
If you had to pick between infinite traveling without luxury versus popularity and stability but only in one city…
That's a hard question because I don't think I would ever settle for less than both.
Which secret treasure places in Tokyo do the google results in the West have no clue about?
Everyone should google 廃墟(Haikyo – Abandoned house) . There's an abundance of really cool messed up, abandoned sites all over Japan. I go on road trips with friends and we sneak into scary places and shoot videos. It might not be everyone's cup of tea for a holiday but it's great. You might even see a ghost or something?
The definition of good taste in fashion is…?
Look sharp and have character. I think that anything looks great if you commit to it 120%.
Find Cream with a K on Instagram and YouTube
Merken
Merken