In preparation for the menswear and womenswear Autumn/Winter 2017-Shows taking place since the start of the year designers seemed to have been raving. About the clothes and in the club. What already started as a trend some seasons ago proved itself to be a proper development throughout the last weeks and big fashion cities – yet its origin lays somewhere offside the general fashion track. A bit more Eastern to be precise, in the depths of mysterious Berlin night clubs during the 90s, filled with excessive crowds and the taste of freedom.
In uncertain political times like ours, it's no wonder designers turn to an era and movement that made them feel save and able to freely explore their own identity. Surprising, however, is the sheer width of labels jumping onto the rave bandwagon. From High Fashion houses to High Street instances to up and coming designers – Fashion Week seems to be one giant party right now. At least in terms of the textiles.
With London Collections: Mens happening right at the beginning of the year brands like Topman, Cottweiler, and various other labels kickstarted the showing of rave-inspired collections, linking two of the most important rave capitals, Berlin and London. While Topman quite strikingly transformed rave flyers into prints and let the models walk to the 1996 Scooter song "I'm raving, I'm raving", Cottweiler intertwined its club culture influences with camping gear, a collection ready-made for any occasion, or needed sleeping place.
It sure doesn't come as a surprise the ever so youth culture influenced London designers focused on rave culture, yet also much more established fashion house opted for party inspired collections. In Paris, Dior Homme designer Kris van Assche didn't shy away from combining his tailored suits with capes and jackets printed with images of buzzing crowds that could have been taken straight out of Berlin clubs, inspired by rave and gabba.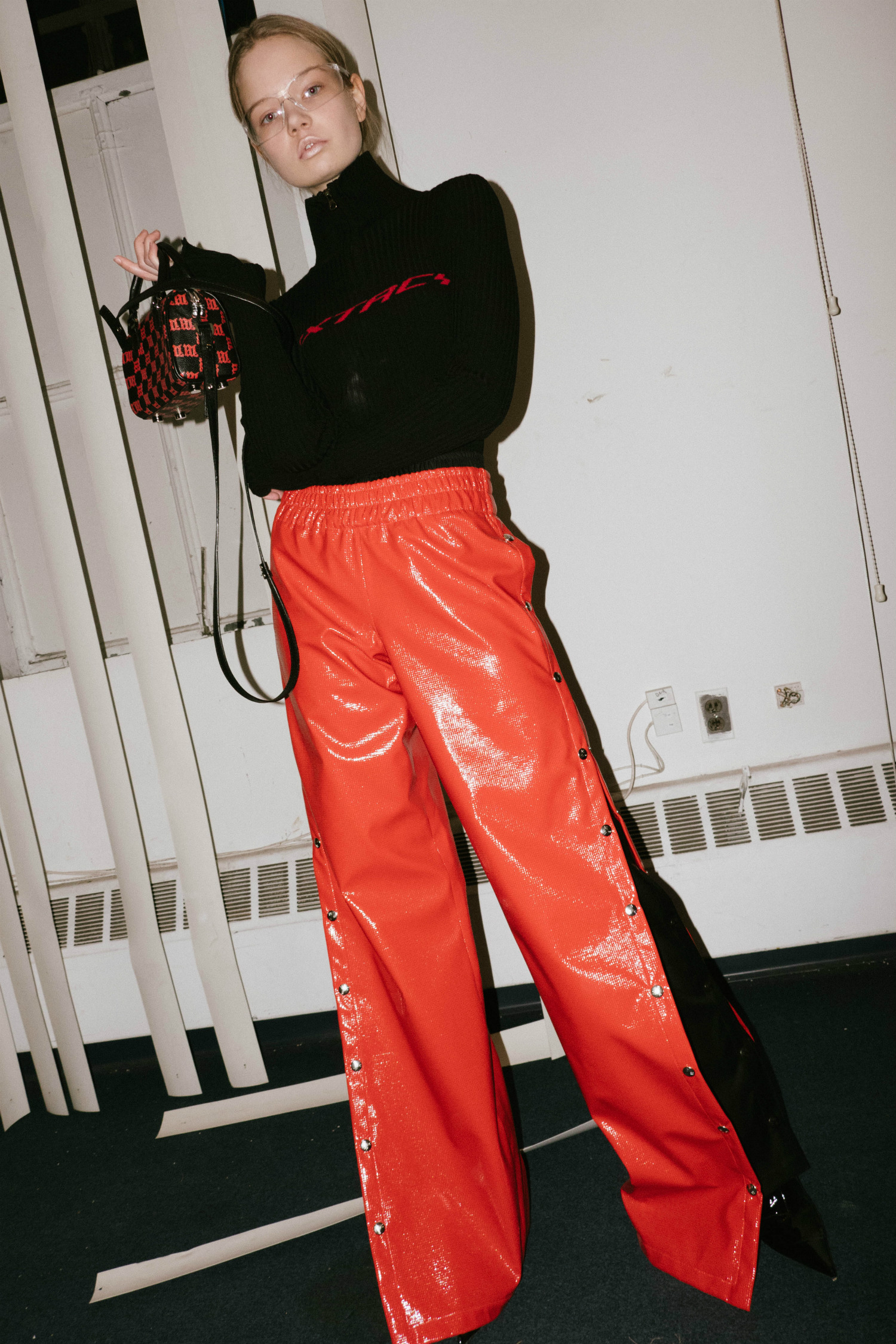 On the other side of the Atlantic Ocean Polish brand MISBHV opted for something a bit more obvious during New York Fashion Week, naming their Autumn/Winter 2017 collection "6 Years In The Rave" and presenting clothes very reminiscent of everything connected to the movement. With its roots in Warsaw, MISBHV's starting point isn't that far from rave ones itself, making the brands quest to simply create clothes "their friends would like" even more striking.
From tailor made to streetwear, rave managed to conquer the fashion lands high and low, bringing Berlin club culture to runways and fashion retailers alike and making the once so underground movement anything but underground. With a history as deep as the one rave holds designers now seem to propose the question of how to include the movement so prominent in their youth into their current, evolved style. The answer, it seems, lies somewhere between appropriation and appreciation, maybe behind the doors of a Berlin Techno club.
Merken
Merken
Merken