According to what was shown on the runways of London Collections: Men this past weekend it's definitely time to brace ourselves – 2017 is coming. With a disturbing year that just came to a close and probably a whole lot more to come in the 12 months ahead, London's fashion creatives looked no further than the runway to propose their thoughts about the political and social situation that is not only affecting the UK but the whole world. With hints ranging from subtle pattern choices to the more obvious use of buttons with the US flag and Union Jack on it, designers like Liam Hodgens or labels like Sibling each found their unique way of dealing with the changes happening to their immediate environment. And sometimes that's simply by putting on the brightest sweater you can find and making your outfit a textile happy place. So below, we picked four LC:M collections and looked at what they propose as our 2017 survival uniform.
Liam Hodgens
With Liam Hodgens it's all about the hiding – at least kind of. Camouflage patterns on jackets, trousers, and bags seemed to suggest as serious "let's all run away together" vibe, while neon bright yellow pieces and a hoodie with "This Year" written on the back made it clear it's also the time to stand up and voice your opinion. Looking at images of dystopia, Liam Hodgens showed a collection that'll definitely keep you ready for either occasion – plus warm and stylish, to say the least.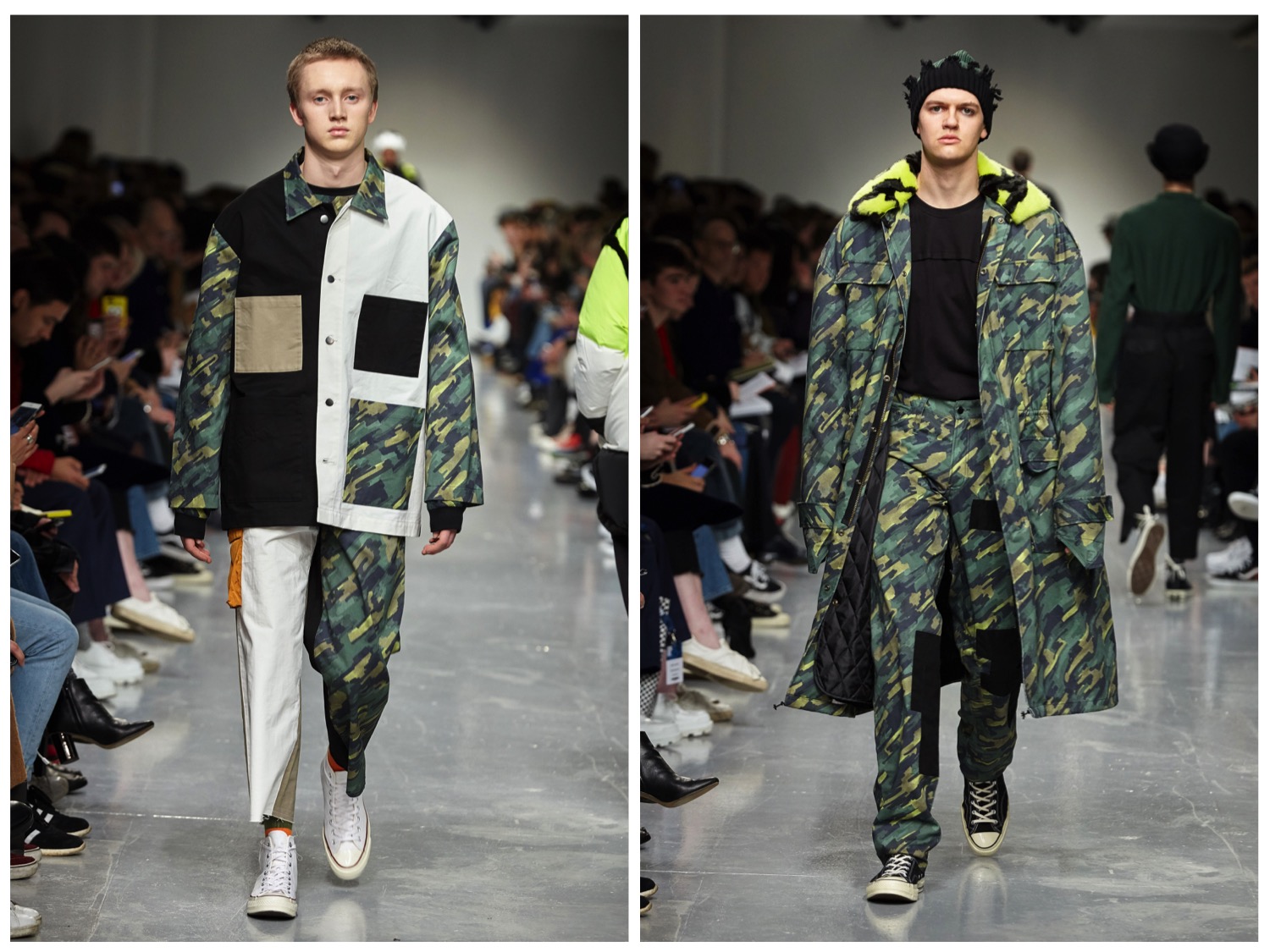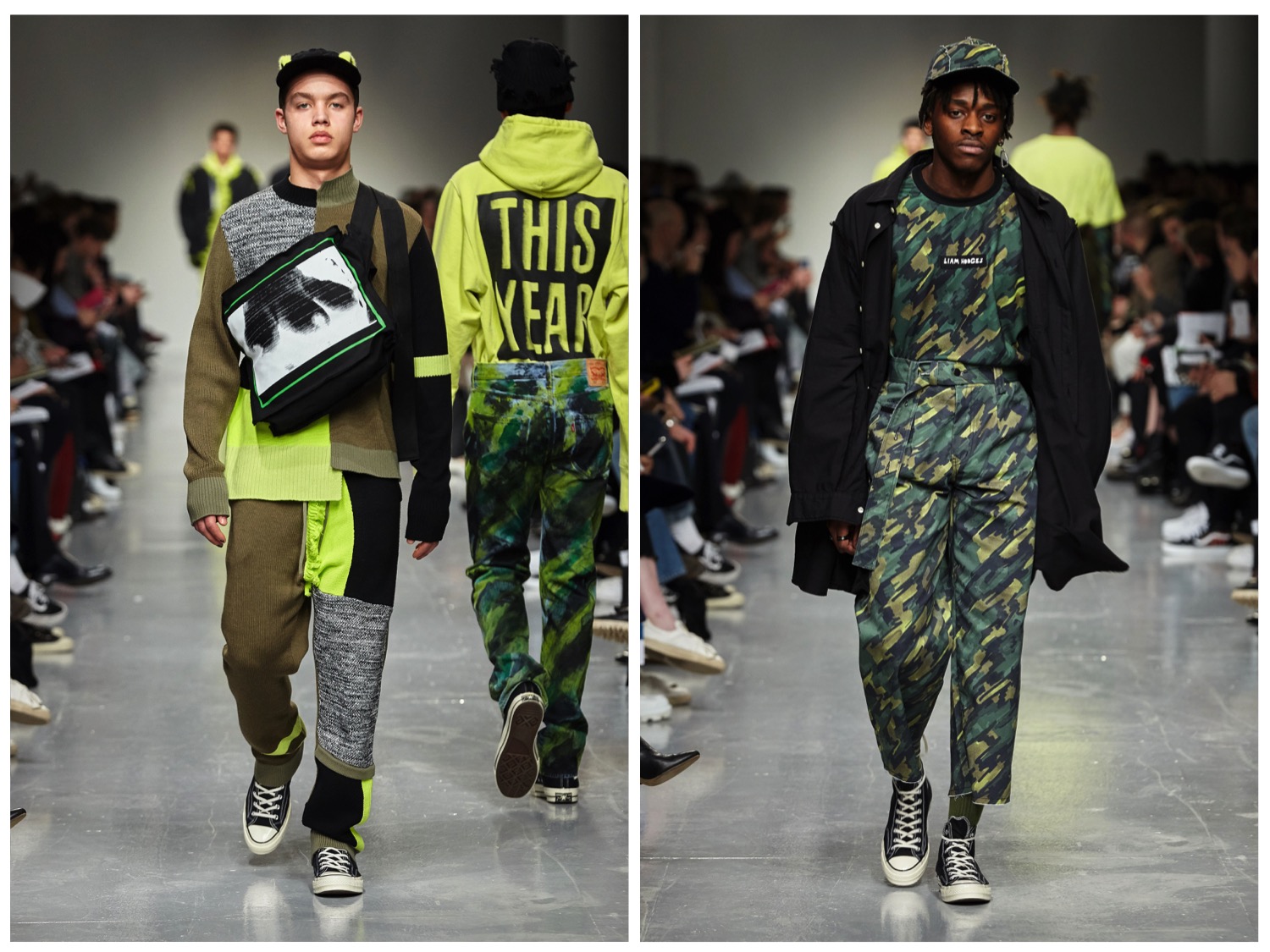 Sibling
Sibling wouldn't be Sibling if it wasn't for bright colours and clothes that always look like a lot of fun – and that still seems to be the way they think we should face the upcoming year. With inspiration drawn from the works of Spanish architect Antoni Gaudi their collection was a get together of eclectic patterns and different shades of red, green and blue. Still, the duo also made a nod to the situation present in their home country by putting the Union Jack on necklaces and buttons, telling us to face everything going on but trying to do so in the most fun way possible.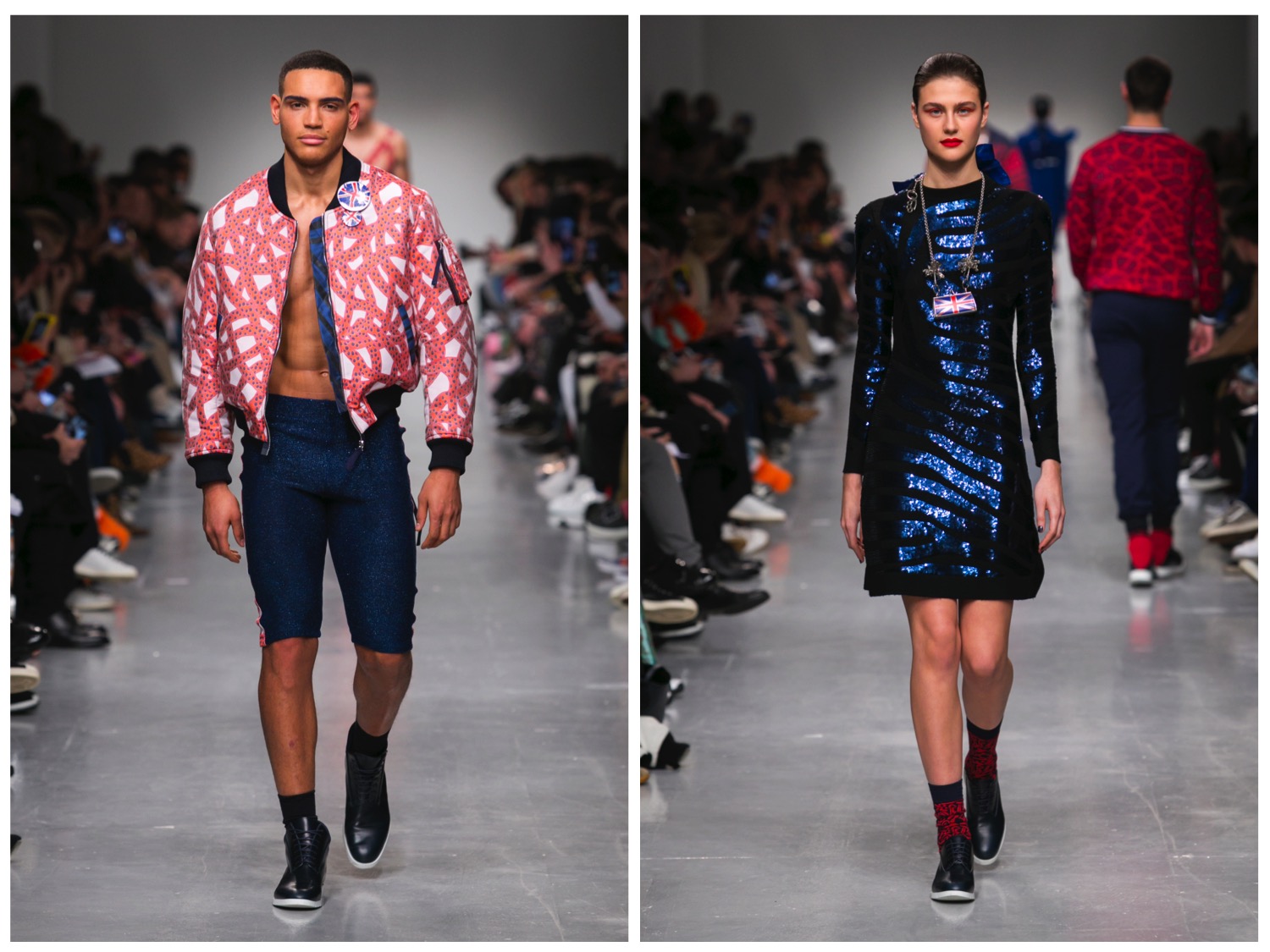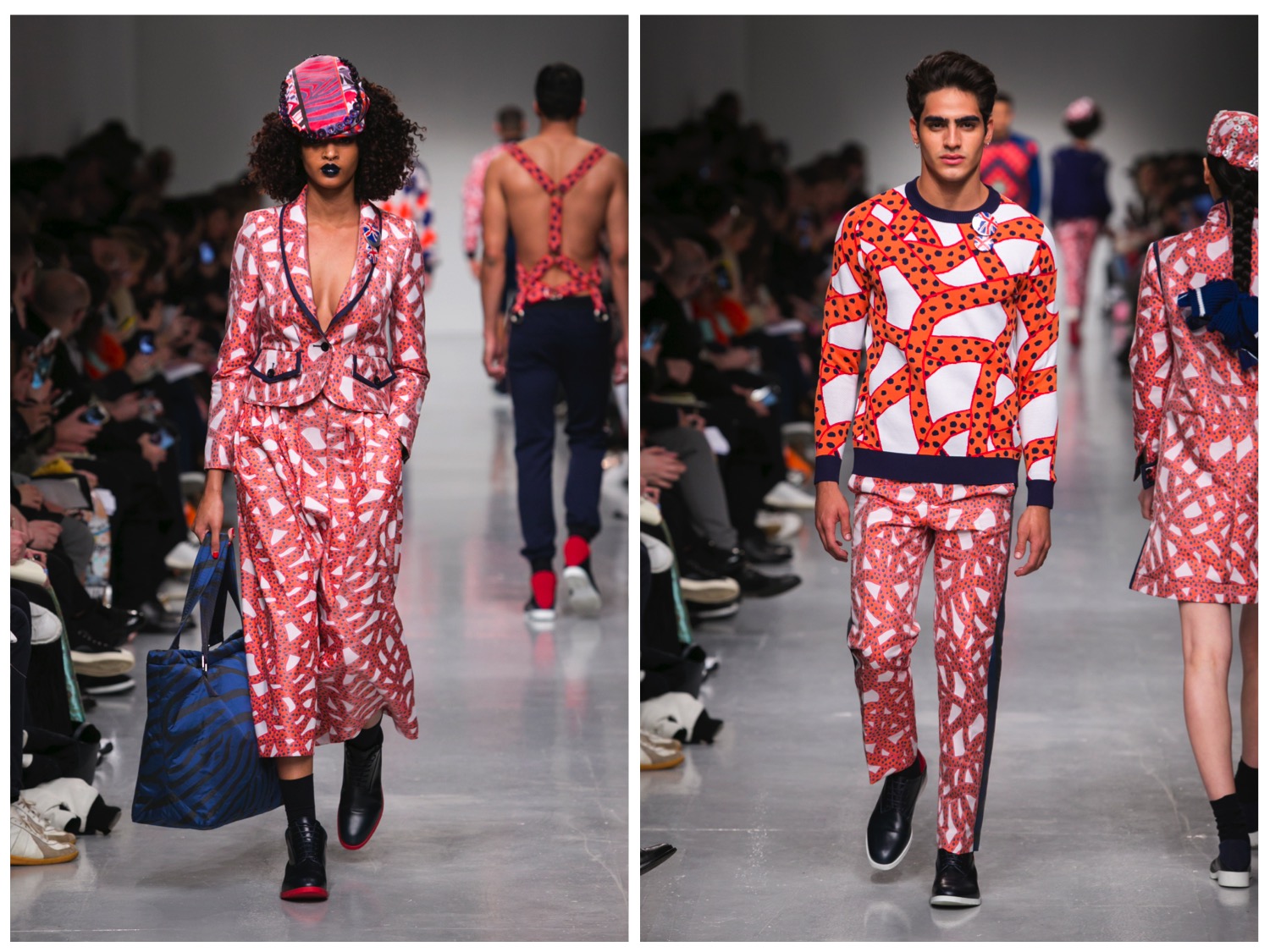 Xander Zhou
Xander Zhou's collection focused on the next generation, the merely grown ups set to shape the world in the upcoming decades. He envisioned them as strong – broad shoulders, big coats – but also set to take their place in the world, sleek bankers on their way to work. It's that sense of fitting in until you don't that Zhou suggests with his collection, dressing the part in your own way and simultaneously standing out from the crowd and standing in for what you believe in, grown ups with the rebellious feeling of youth still simmering in them.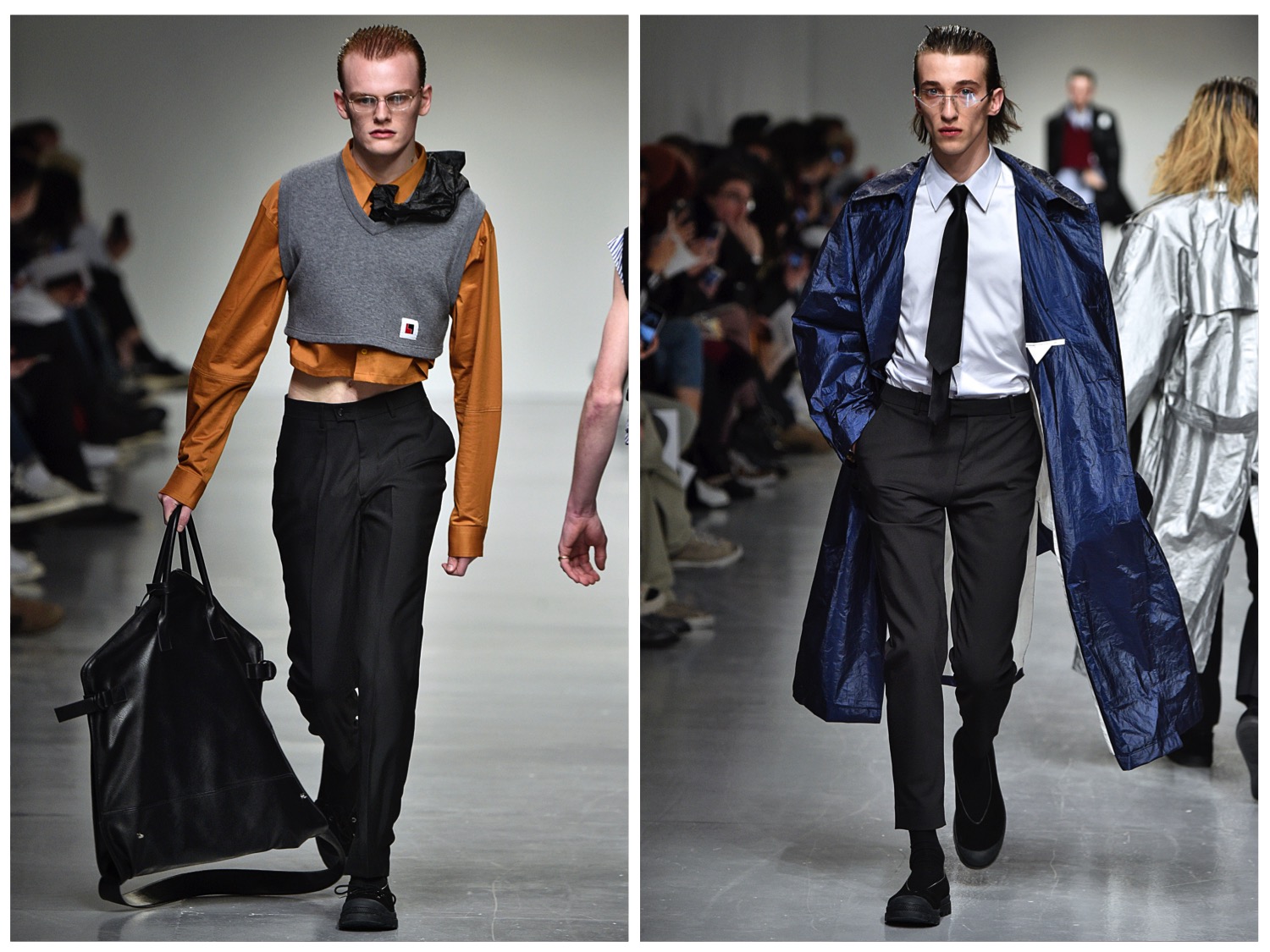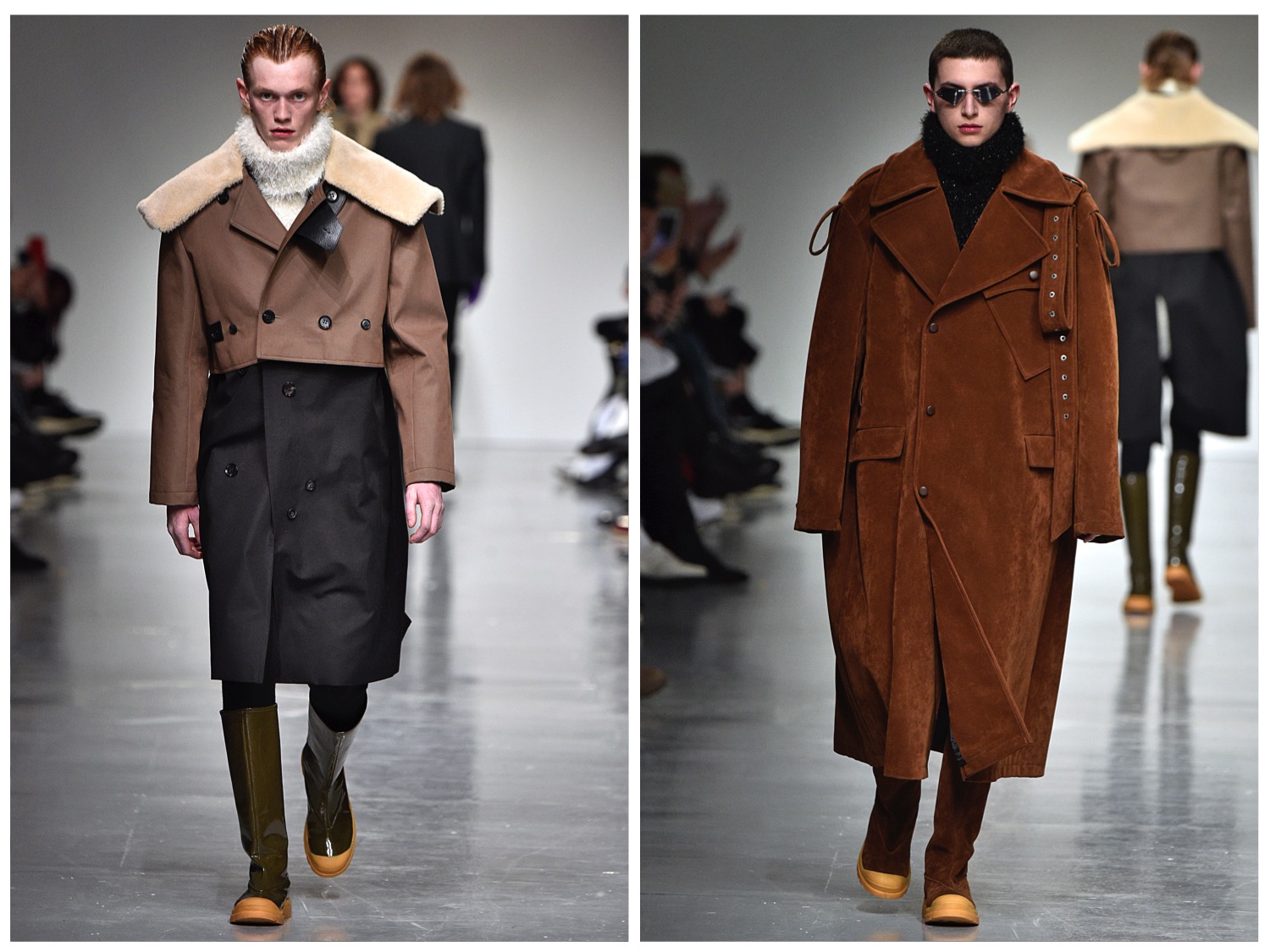 Bobby Abley
This season Bobby Abley looked to the Power Rangers as inspiration, showing clothes and even helmets in bright colours, making his collection one you would definitely be safe in no matter what comes flying your way. Abley reimagined his childhood heroes for the current time, giving his clothes and its wearers all the power they'd need to make it through the year – with loads of teddy bears, tracksuits, and an eclectic mix of colours.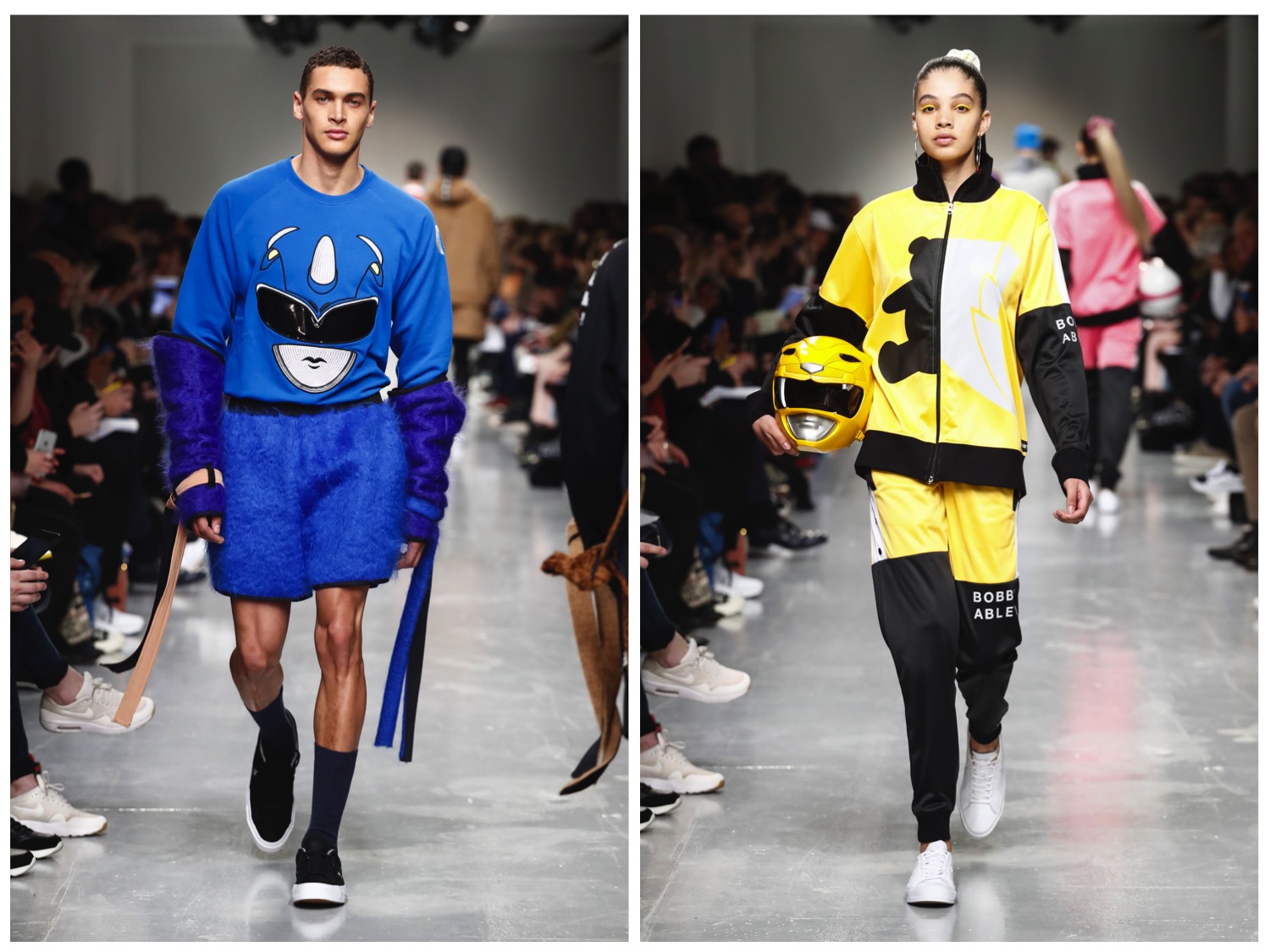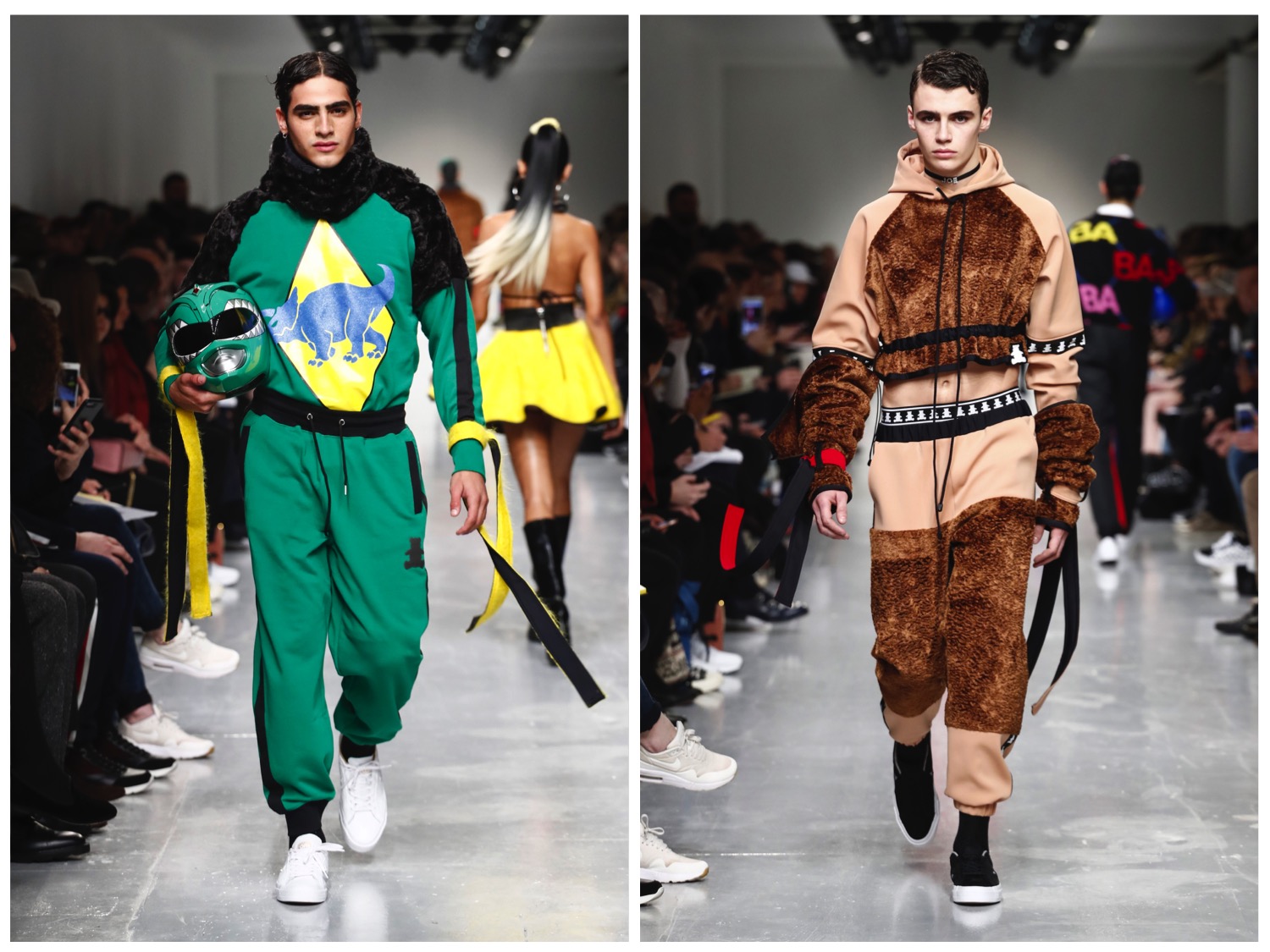 By Trisha Balster