We met up with the ATL star OG Maco in Iceland to ball out in the winter solstice, as well as discussing the ins and outs of the rap game, personal philosophies and upcoming projects…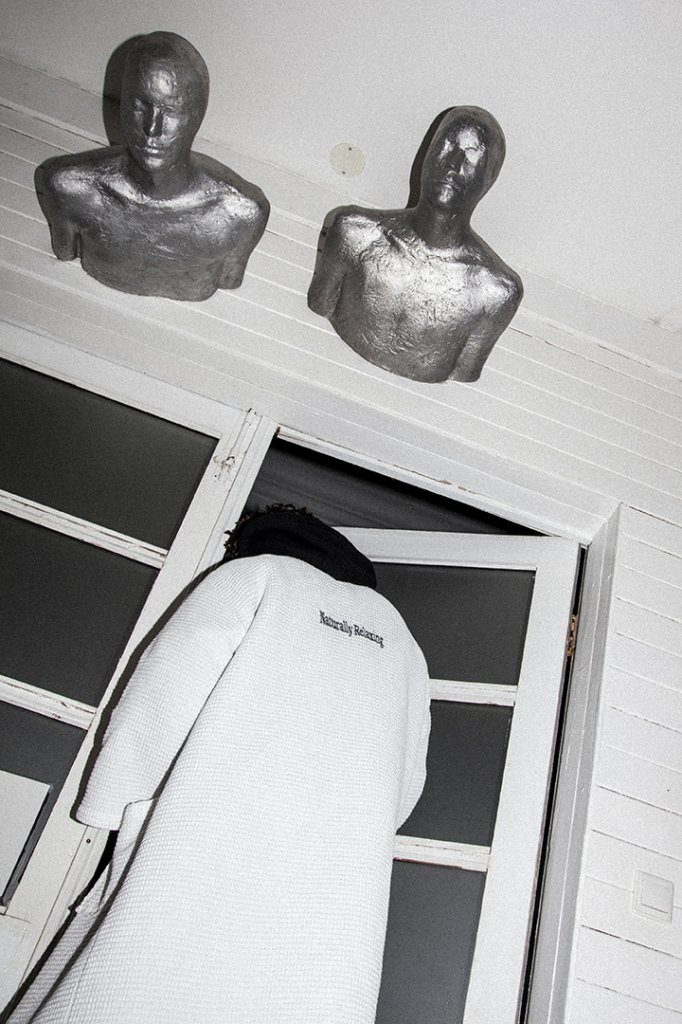 We find the 24 year old Atlanta rap star OG Maco playing an NBA video game in a dimly lit room in Reykjavik, Iceland on a frosty winter night. "You just got two straight losses! Who wanna play against me?" he shouts in his distinct, gravelly voice, showing as much bravado on the virtual basketball court as he does in the rap game.
Maco had just played his first gig in Iceland, hosted by rapper Lexi Picasso and producer Vrong. In January 2016 he released his latest EP 'The Lord of Rage' which kicked off his European tour. "Right now I'm working on a little bit of everything. Working on some stuff with other people too," he says.
2016 was an interesting year for hip-hop and we start discussing one of the most common discussions in hip-hop today: Old heads vs. New heads. "All the shit that's going on now doesn't surprise me, because I told people all this shit would happen two years ago. I knew all the people that would come after me were gonna be more like me than the ones that came before."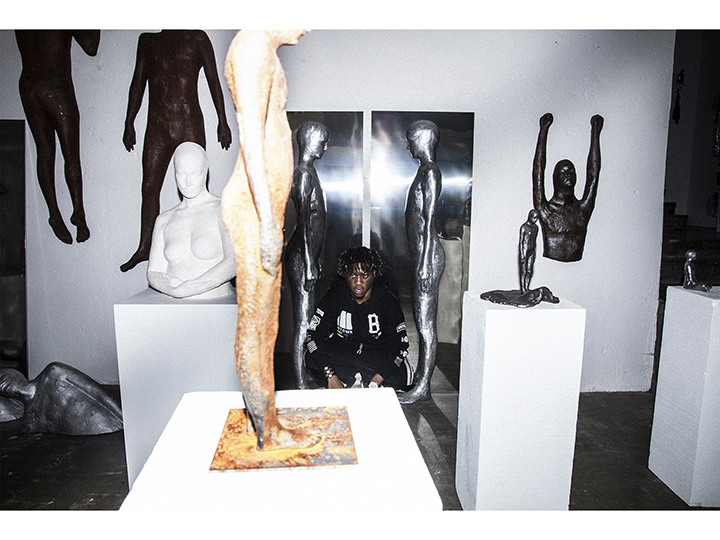 "Niggas really adapted. When I dyed my hair everybody called it weird shit, like: "Who this weird nigga with the blonde hair?" I was wearing Rick Owens and skinny jeans and shit." When Maco released his hit song 'U Guessed It' in 2014, he instantly turned heads with the ultra-energetic vocals and stripped down beat – although he personally dislikes the song. "I don't personally listen to this shit to be honest because it's all a bunch of bullshit – but the youth fuck with it. If the youth fuck with it I'm not trynna hate on it, get your money or whatever. But as an artist, I don't fuck with it because I actually love music, feel me? I wanna make real music and the art of real music is being lost in the drivel of bullshit, because it's just easier for the kids to absorb that shit."
"However, the only problem with the old heads is that they be hating and shit. Like, shut the fuck up! I never intended for 'Bitch U Guessed It' to dumb down all of music, I never thought that would happen. Then it did, so it was like: Holy fuck! That became the industry standard – the simpler the song, the more turnt the song, the better. And that's what it became. People were trying to recreate what I did off a drunk freestyle! I'm still making real music and people go like: 'Yo, you need to go back to your old shit.' But that wasn't even old shit! That was just random shit. I was making great music before that."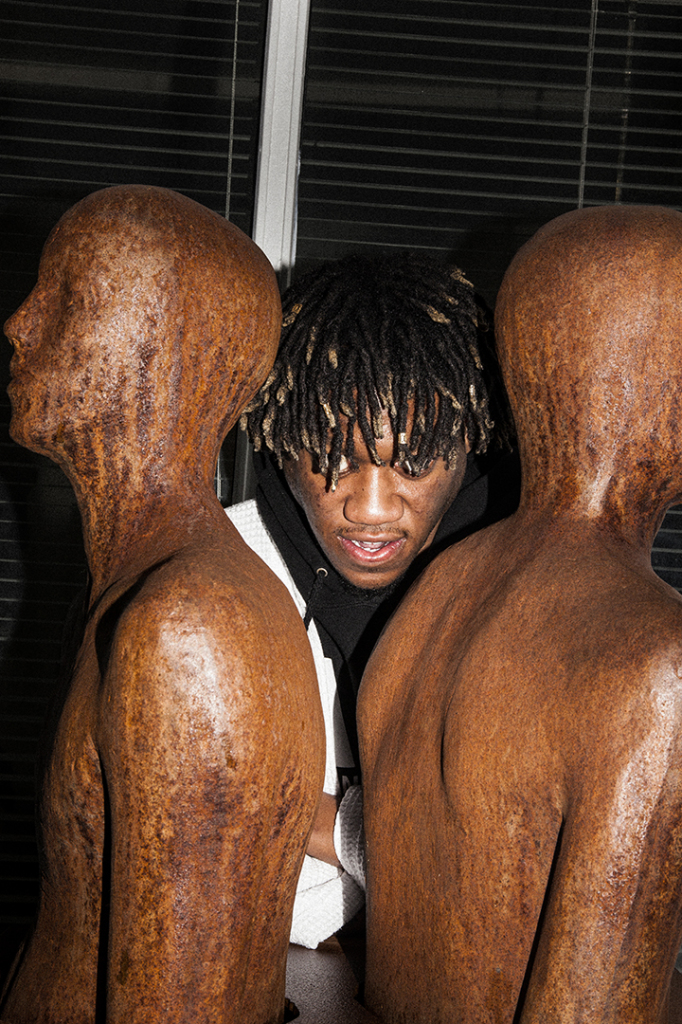 "I dropped the track because I knew it would pop. I could have made any number of songs that sounded like 'U Guessed It' but that was just the one I dropped first. It didn't really matter because what I was doing, nobody had done before. Rap shows was niggas standing around with jewelry where they rap to you real quick and they rock a little bit. That was a rap show and everybody was fine with that. Then I came along fucking raging, starting moshpits and shit… niggas were like: 'This is crazy!' Bitches in the mosh pit, bitches showing titties – this is what a show should be like. Now this seems so common. If you go to a show now and they don't throw water bottles and wild out, you're like: 'Oh, this shit trash.' My shows are like rock shows and rap shows weren't like that."
The myth about European crowds is that they are more "cerebral" in a sense and don't turn up as much at concerts. "I would say it's the opposite!" Maco says. "If they don't fuck with you then they don't fuck with you! Obviously you were at the Berlin show and that shit was turnt! London was super fucking lit, Skepta and Section Boyz opened for me in London! What the fuck, bro? I never had a turnt down show in Europe, no matter where I been at. Even in Belgium when the terrorist attacks happened. I was in Paris when that shit happened too and they came with tanks to look for the niggas and shut down the airport. Right after we left Brussels that's when the airport blew up. After you experience that you gotta gain; one: a little appreciation for not giving a fuck, and two: you realize you were always right for not giving a fuck because you can't control the fucking airport exploding!"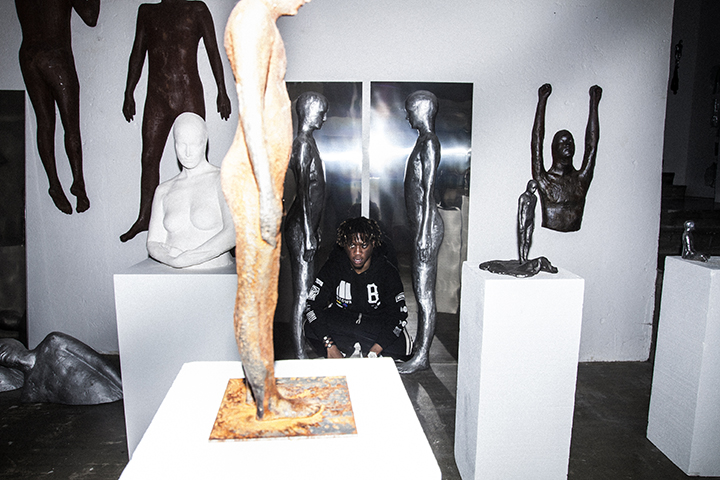 The discussion now segues from terrorism to accidents, specifically a car accident Maco had last summer where he lost his eye. "My eye literally dropped into my face, so I got plastic surgery. Now I just got a tiny scar." Did he learn anything from that experience? "Once again, the value of not giving a fuck. If I got one eye then I just got one eye. I was driving 160-170 miles an hour. It just taught me I had so much focus, literally because I only got one eye. I had so much focus that it ain't even matter, it was just something else in my way. And now I got the eye back."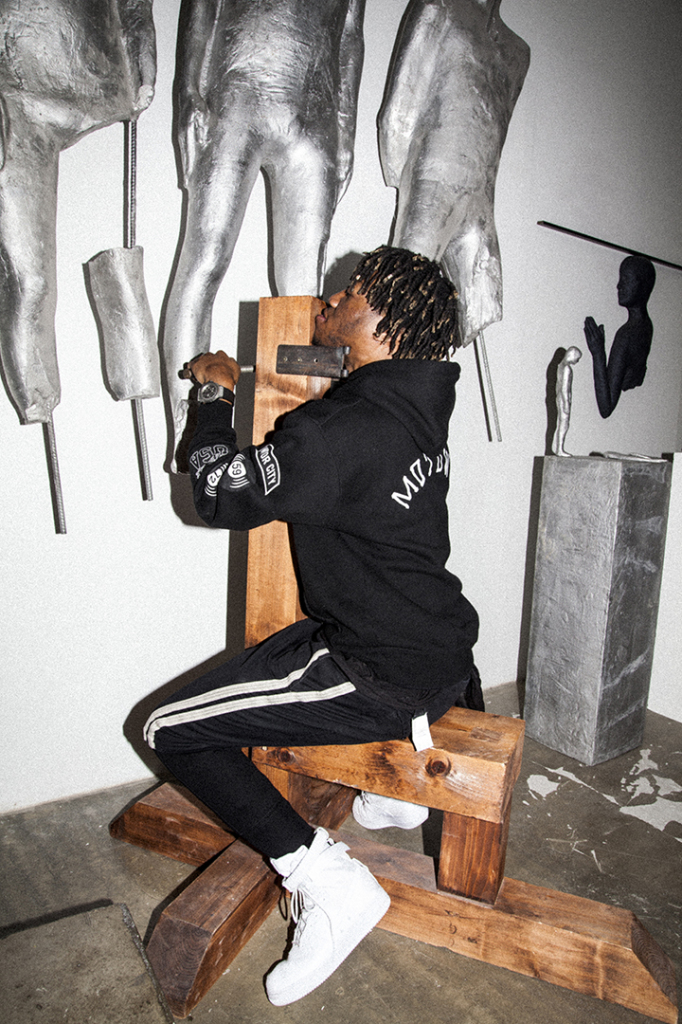 "2017 will be a great year. I'm working a lot more outside of music now. I've been doing a lot of shit in fashion, with Givenchy in Shanghai. Fucking with Rick Owens, this season at least. I got my own little clothing line I've been working on, a secret. I got a little store in Houston called Posture, right next to Johnny Dang's jewelry store. I got some ventures coming up like apps, some crazy shit in the pocket to change the world. People probably won't even know it's me."

By Lord Pusswhip
Photography Anna Maggy
Thank you to artist Thórarinn Ingi Jónsson 
Merken
Merken