Born in Poland, raised in Germany, having lived in Berlin, Antwerp, New York and now London, Marta Jakubowski is part of the new wave of designers that are giving some fresh air to London's fashion scene.
Since her graduation from the Royal College of the Art in 2014, and working for Alexander Wang and Hussein Chalayan amongst others, she has managed to make a name for herself in a really small amount of time, which is rather unusual in the competitive British capital. Maybe this is because of the simplicity, minimalism and sincerity of her designs, at a time when fashion is becoming somehow saturated with colors, volumes and extravaganza.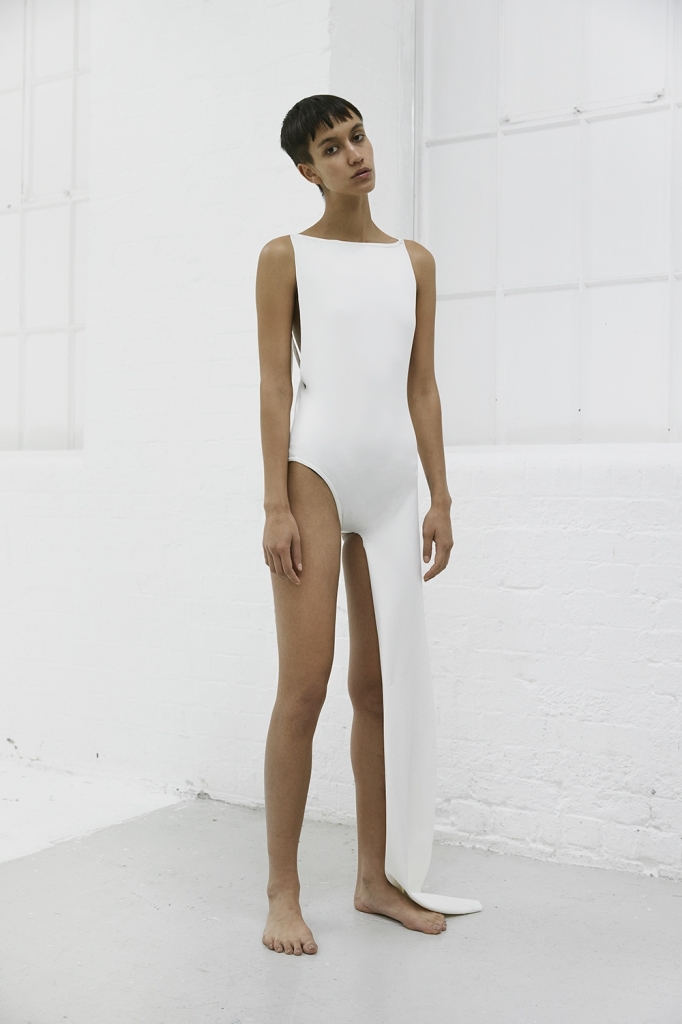 Marta draws her inspiration from her childhood memories, and developed an obsession with hospitals and their sterile, soulless rooms after she had to go every week to visit her mother. The fabrics in her Spring/Summer 2016 collection are like bandages, in her usual monochromes of red, black and white, but their apparent sleekness is broken by subtle cut-outs – which contrast with the restriction of the clothes.
Her latest collection was a turning point, as Marta Jakubowski's muse suddenly became a woman, draping herself in luxurious pink and orange velvets, maybe protecting herself a little more. Her Autumn/Winter 2017 collection will be showing at London Fashion Week in February, and we can't wait to see how Marta and her muse evolve.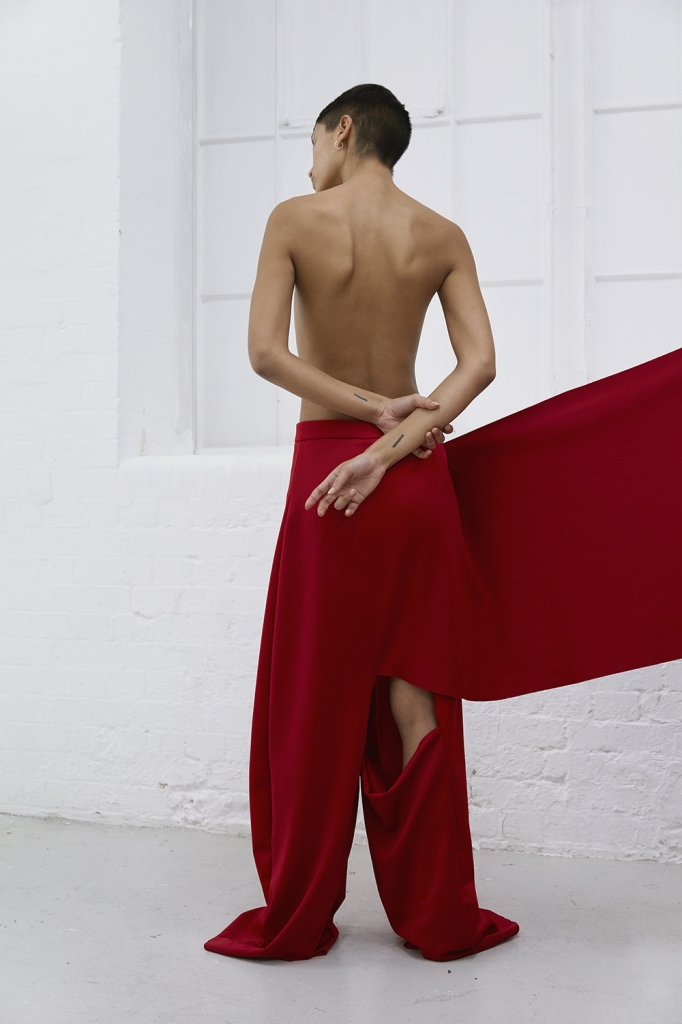 Pictures courtesy of http://londonfashionweek.co.uk
By Delphine Lesiewicz
Merken
Merken
Merken