During Mykki Blanco's last visit to Berlin, the Amsterdam based digital agency that is deadHYPE followed the flamboyant artist while preparing for his sold out show at Gretchen. The diary gives an intimate insight of just how an artist like Mykki becomes who he does when preforming for a highly thrilled crowd.
To get a better insight we talked to the guys of deadHYPE, to find out what it was like working Mykki, how it came about and what's next on their agenda..
Who is behind deadHYPE?
deadHYPE is an audiovisual collective, founded by Rasmus Stenbergh, Christopher McIntosh and Bernard Koomson, we all come from an agency/corporate background and we were used to big clients but never got the creative control we wanted, which got pretty frustrating after a few years. 

So we started out trying to do interesting projects by "cold calling" venues, clubs brands etc, putting our ideas into briefs to see if they were interested in doing something with us. Since then, we have worked with Alexander McQueen, adidas, Warp Records and Bishop Nehru plus many more. As the projects got bigger, we had to enlarge the team in order to increase the scale, which helped us to build a great network around us of editors and videographers helping us develop our deadHYPE style.
Where are you based?
We were initially based out of Amsterdam, but as we started getting deeper into music projects, it made the most sense to operate out of Berlin. It's such a transient city that it makes it easier to stay creative with Berlin as your homebase.
How would you describe working with Mykki Blanco?
Mykki Blanco is such a professional, when we first arrived at the soundcheck, we were amazed how in control of his own creative process he is. Completely creative directing his show. The level of honesty to Mykki's personality is breathtaking, he is so open and genuine, which you already get from his music but it was a pleasure to be around him, very inspiring. We highly suggest going to see him live.
Who do you plan to collaborate with next?
We just got confirmed as Tommy Genesis' tour DJ during her gig in Berlin, which is quite exciting, hopefully we get a chance to film a little (hopefully).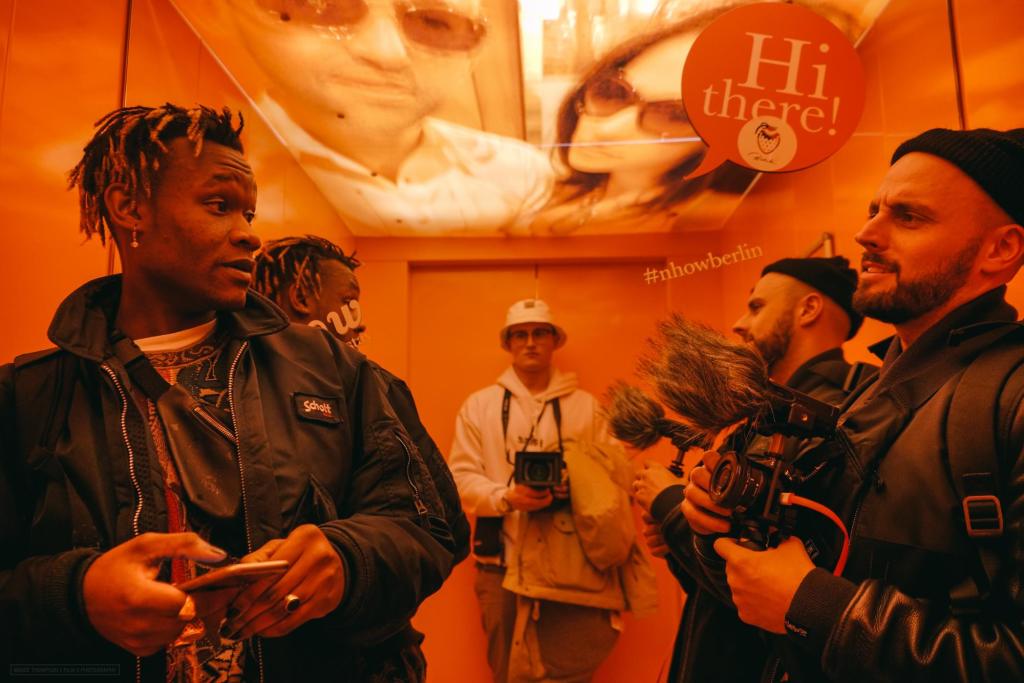 By Olive Duran
Merken
Merken
Merken
Merken
Merken