Russia became widely known as a country of emerging designers using cyrillic lettering as a key signature. That Gosha Rubchinskiy's not the only one to name in this context is shown by upcoming streetwear label Error 4Ø4 which refers to everyday life problems with the fabulous world of the internet everyone can identifiy with and attempts to communicate the interesting meanings of Russian words and sayings besides. Simple and colorful messages that shouldn't be taken too seriously – good news for all the childish hearts out there!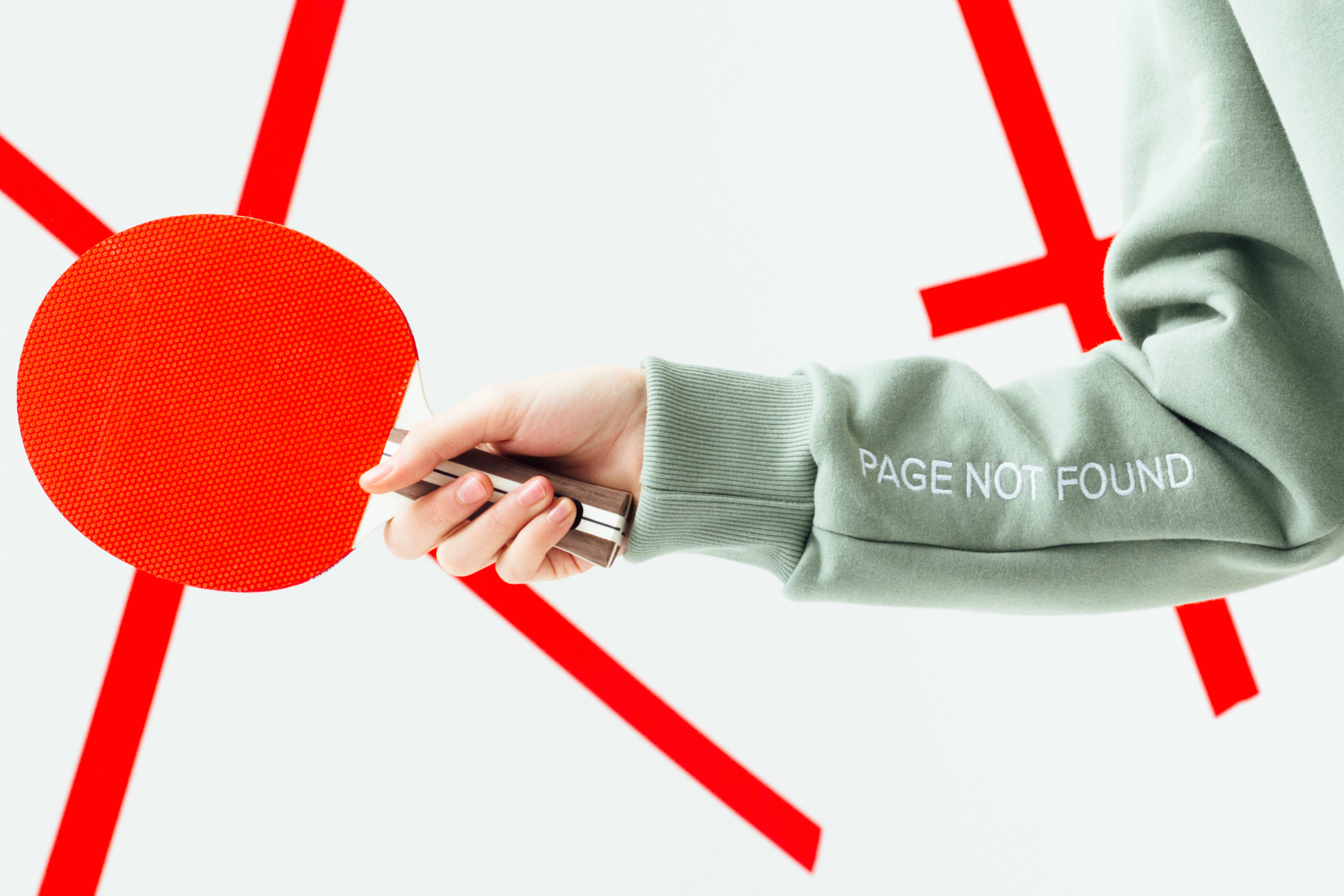 To start off with, can you tell us a bit about your brand?
We are Briukhov Artem
 and Kseniya Cheremnova, a photographer and illustrator from most rainy but also most creative city in Russia, Saint-Petersburg. 

In March 2015 we made the decision to establish our own brand.
 In the beginning it was just for fun but after the very first steps, we recognized that people really want to buy our clothes.
 The concept is powerful and transports a simple message in Russian language through basic forms of streetwear – sometimes smart, sometimes stupid, sometimes ironic. It's just a way of expressing ourselves and having fun in the meantime while not being a part of a specific subculture. We do all processes like concept, photos, design and social networks by ourselves. Honestly, we don't have many items yet and don't even have a website. We are just creative guys with a small budget who always try their best.
How would you describe ERROR 4Ø4 in three words?
Nostalgia, color and irony.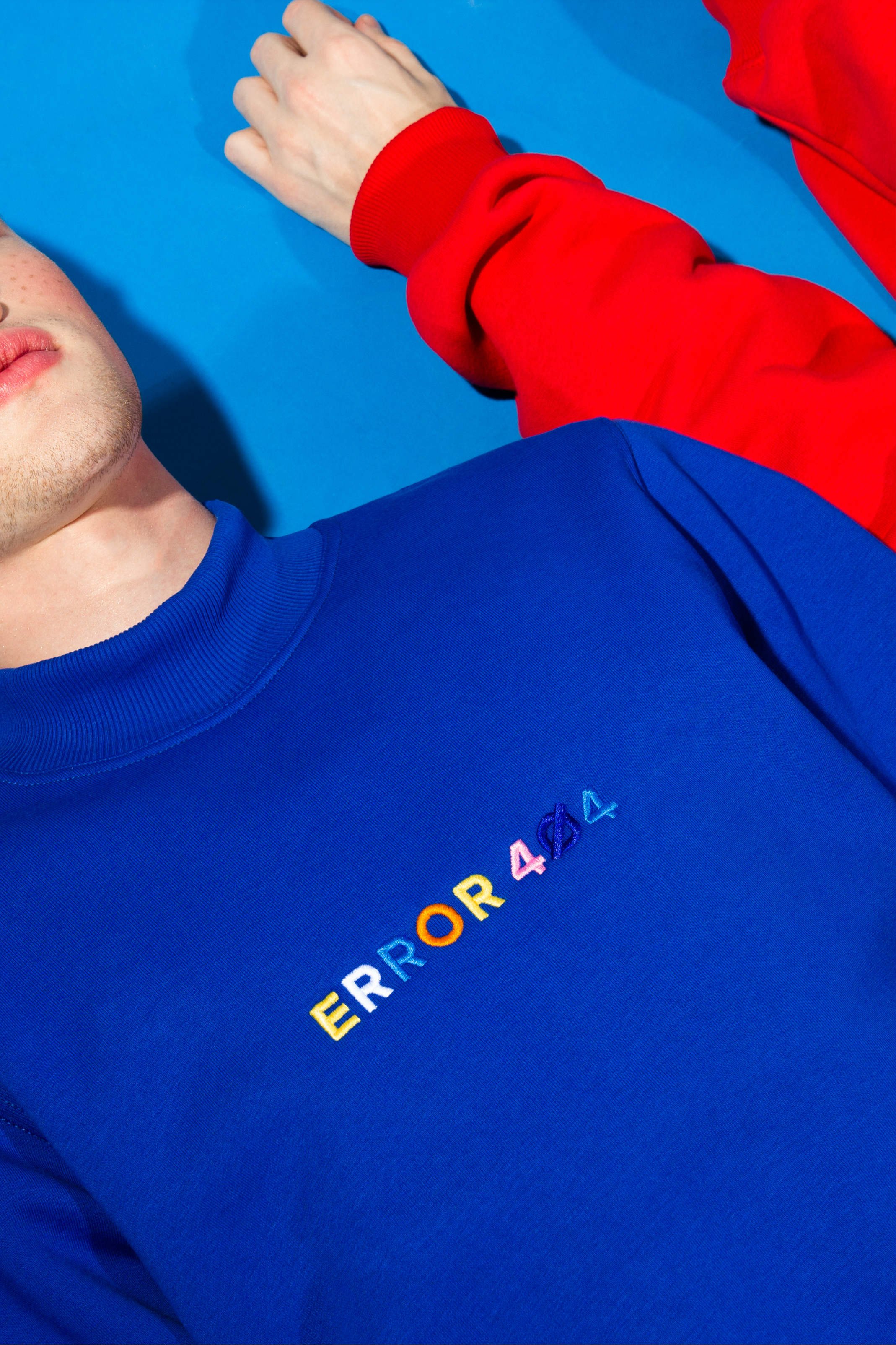 Your Fall/Winter 2016 collection is called "I AM RUSSIAN GOPNIK" – What's it all about?
This collection is full of specific Russian words, words with character. Gopnik is the most powerful of them which means something like chav in English but has a way more interesting meaning. Gopnik is a child of broken dreams after the disintegration of the Soviet Union, the weirdest time in Russia. For others each Russian is a little bit gopnik, we agree with this opinion, but we also want to search for the interesting side of it and not only the negative one.
 All of our images have to be catchy and don't look like stupid clipart from the internet.
What's your main source of inspiration?
The usual things like films, books and design. We mostly love the visual part of our lives, no matter where we can find it. Sometimes in the Hermitage Museum or in geometry of electric wires. You can find interesting visual things anywhere at any time as long as you don't only see them with the eyes.
You're based in St.Petersburg. What's so special about the Russian street style scene compared to others?
There's nothing special, although you will know about our main fashion hero, Gosha Rubchinskiy. We really respect him, because he doesn't tell the world about post Soviet aesthetics but rather understands how to use an European style of thinking. We also love the brand ZDDZ founded by Russia born Darya Selivanova and Vetements, of course. We're just at the beginning of our brand and want to understand how it works – not only in Russia.
What's the message behind your brand?
We always look back at our childhood, watch a lot of cartoons, remember some situations from the past and try to mix that sense of childhood with our knowledge, sense of humor, visual and sometimes also spiritual experience. To put it in a nutshell: don't lose your inner child, because being 100% of an adult really sucks.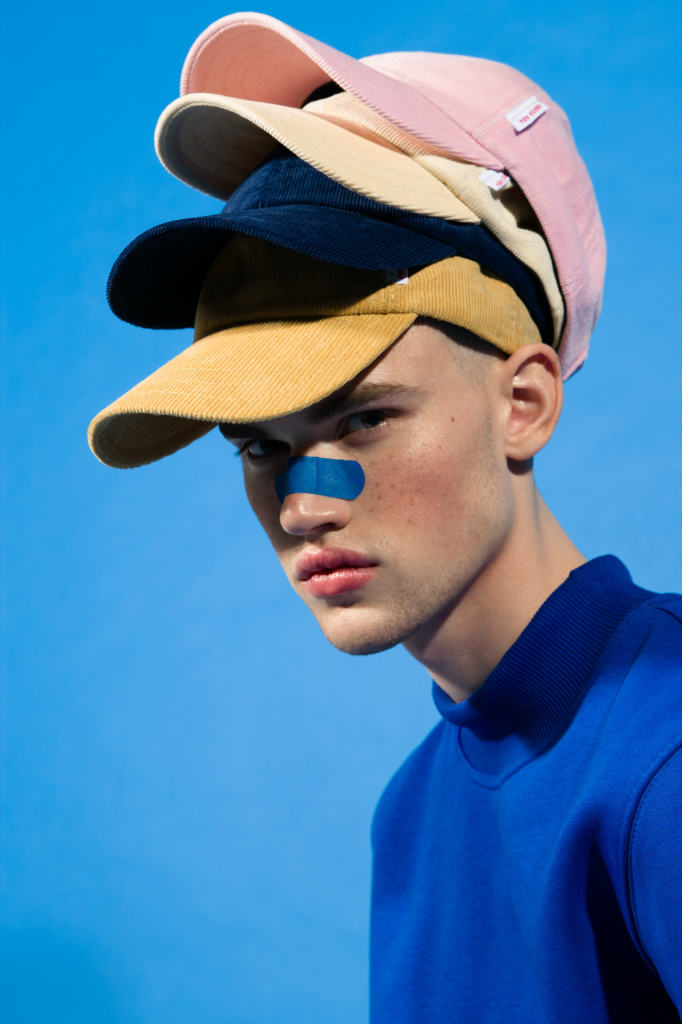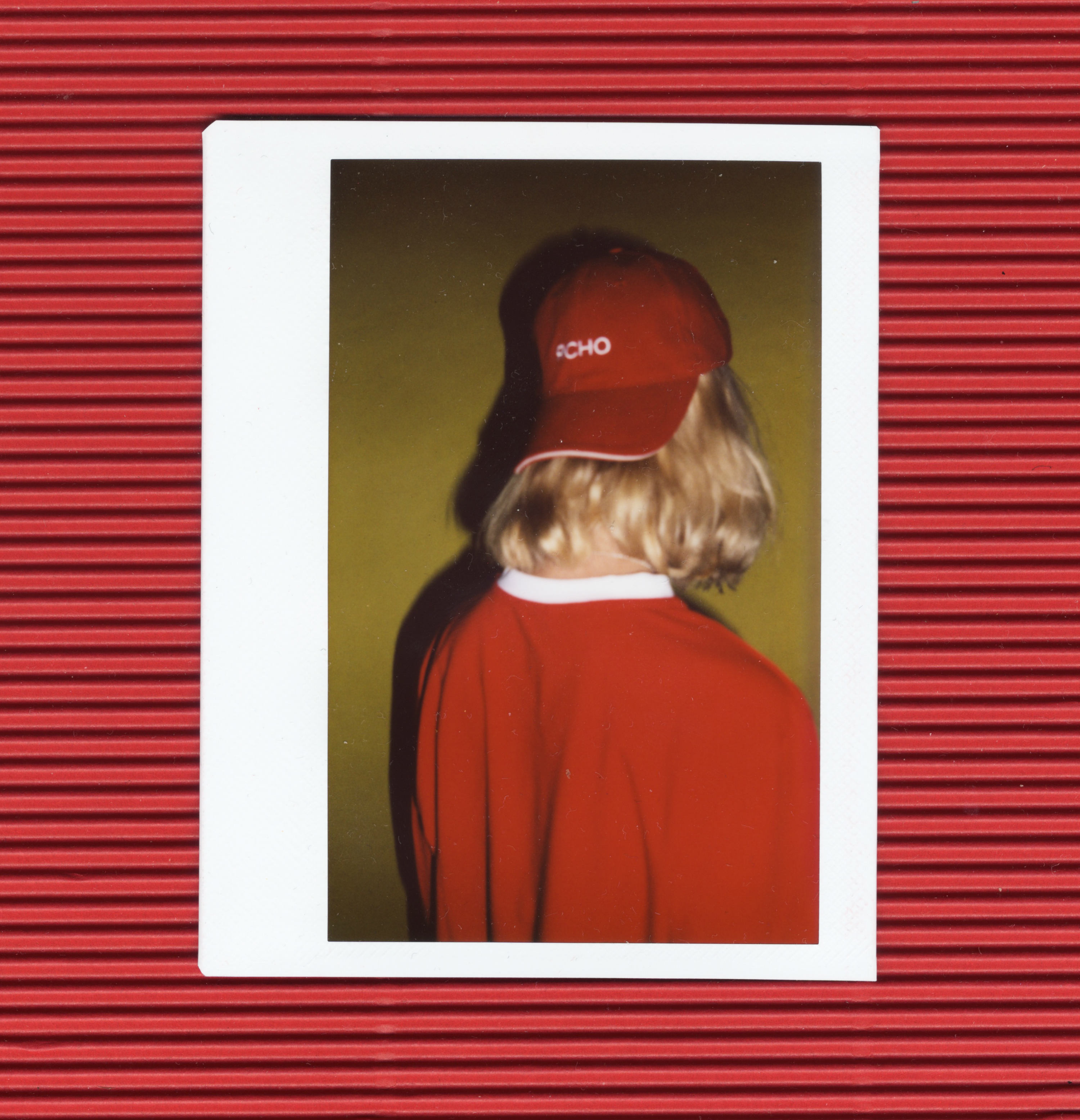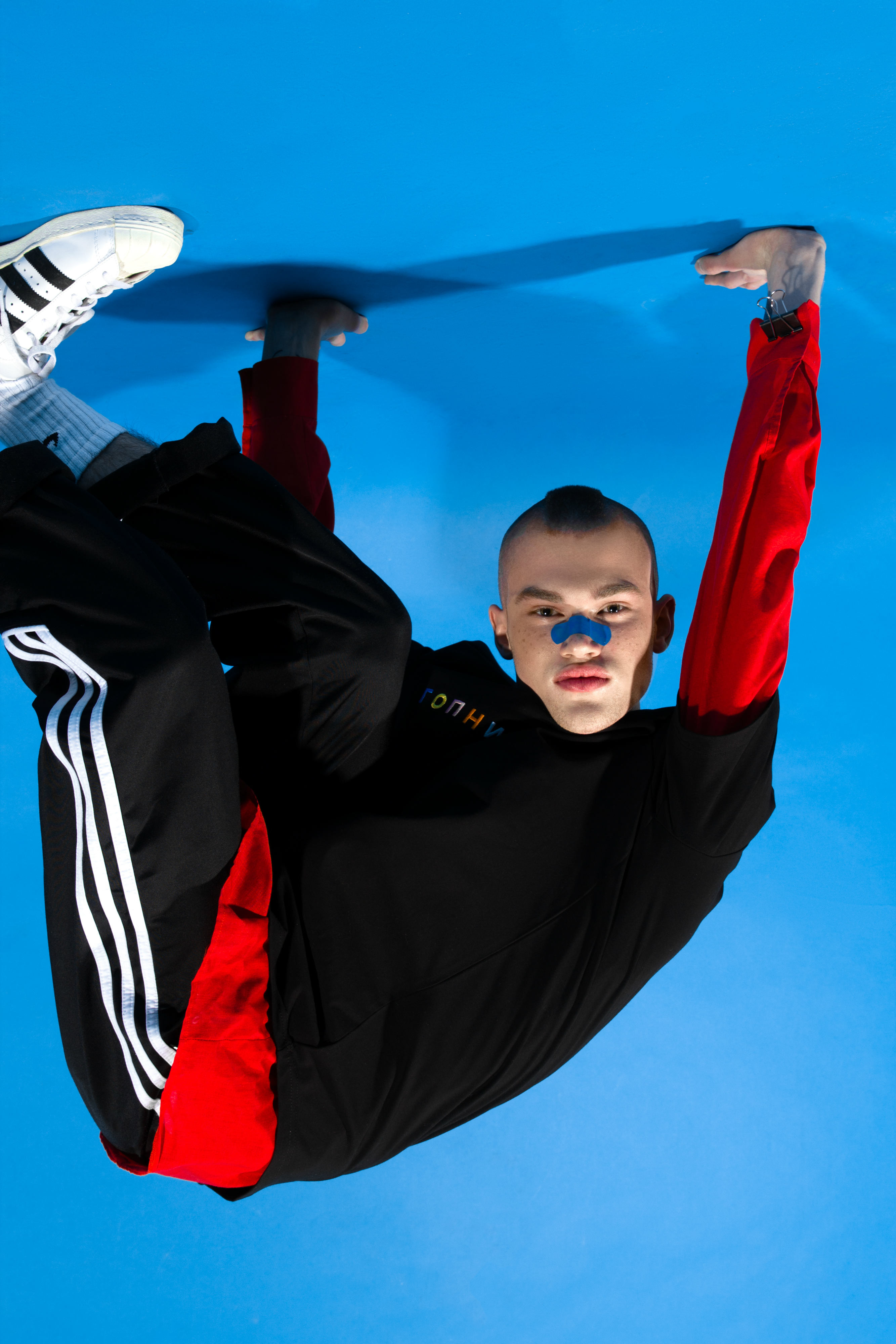 by Juule Kay
Merken
Merken
Merken