There aren't many high street brands that capture the rebellious London teen spirit as well as TOPMAN does. The British label plays mix and match with various fashion eras, pop cultural influences and zeitgeist trends. So they did with their latest campaign for the Christmas season: having the coolest kids around as models, using the urban surroundings as background and combining the Seventies with street-wear – well done. The mastermind behind these ideas, the whole creative direction, is Gordon Richardson. Working for TOPMAN for more than 16 years now, his knowledge makes him the perfect person to overview the whole visual language, starting from Social Media content and not finishing by defining next year's fashion trends with his team. We caught up with the expert to get to know all the style secrets…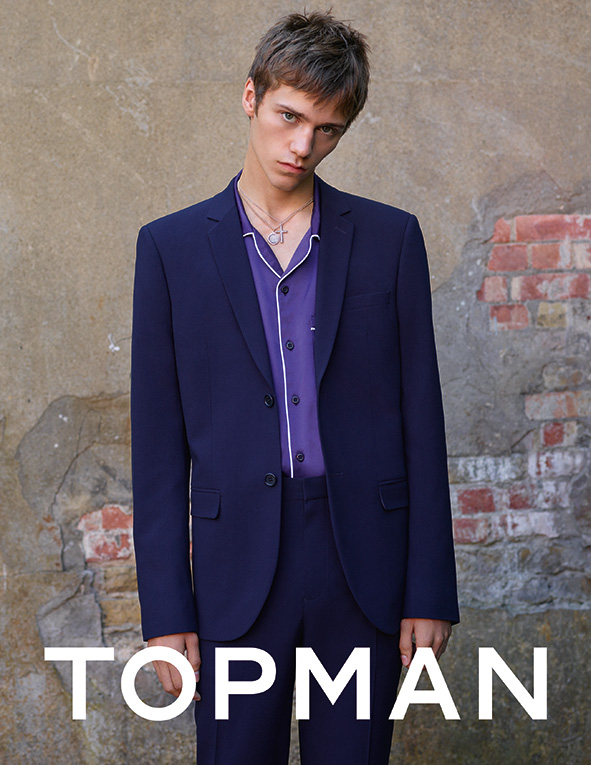 What's the biggest menswear trend in 2017?
The mood has shifted quite significantly this season to a more relaxed feel. It's all about merging aspects of sportswear and streetwear together, something that's being branded "athleisure".
And which trend is completely over?
The whole heritage trend has died.
Which style would you have loved to see for next year?
Trends next season have a skater influence. Personally I'm liking a more relaxed look of a wider skate pant and sweatshirt combination or a printed tee layered over a long sleeved tee.
Which social influences can you see in the current fashion?
Fashion is always a very good reflection of current society. Right now I believe we are witnessing an unprecedented moment of democratic freedom. People are voicing their beliefs and as a consequence fashion is exploring new ideas through fabric innovation and silhouette.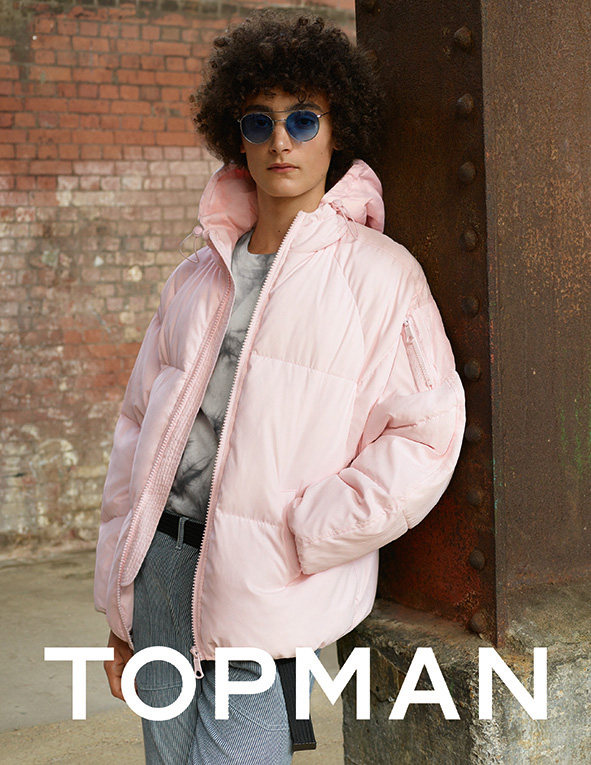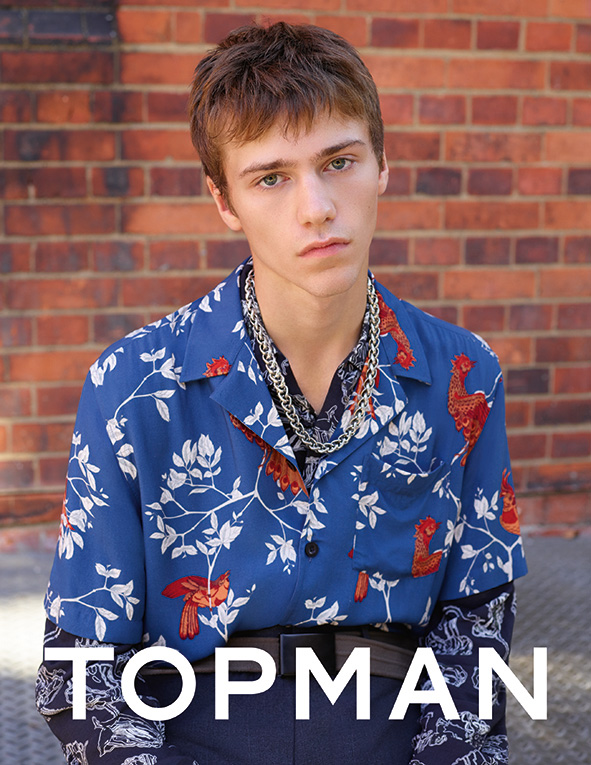 How do you find the trends for TOPMAN?
I have a large design team who travel the globe absorbing trends which are assimilated into trend "moments" throughout the season depending on markets.
Have you ever been completely wrong with a fashion prediction?
We are normally accurate with our trends but not always about predicting when they hit critical mass. We can often be too early which can result in poor sales only to find the following season that trend is great demand.
You work together with so many different designers – how do you manage that all the designs melt into one harmonious TOPMAN aesthetic?
The whole of TOPMAN work together on agreeing trends ahead of the season which results in everyone working towards the same trend goal and keeps us all focused on the season.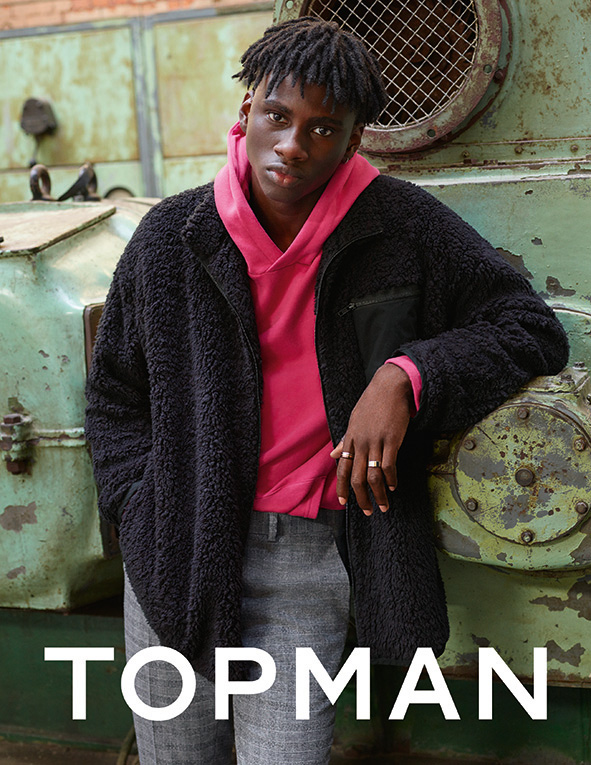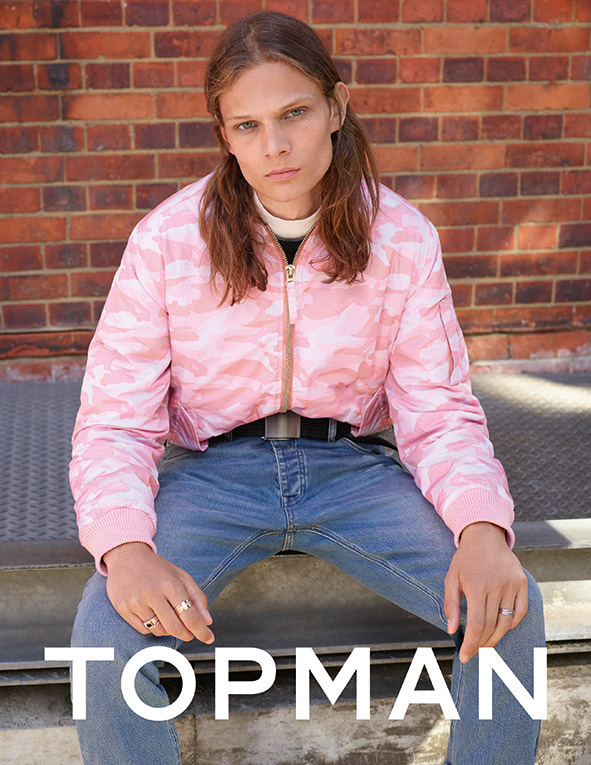 Will you ever be bored by fashion?
Well I haven't been yet so hopefully not.
Which change – caused by fashion – is the most fascinating to you?
I think I've always been drawn to the late 60's / early 70's. I love the whole flamboyant slightly peacock dressing of early rock stars which is about creating a moment.
You're well known for your support of newcomer designers – what names will be big next year?
There are three designers through our MAN initiative that are ones to watch. Charles Jeffrey, Per Gotesson and Feng Chen Wang. Outside of MAN the designer to watch right now is Grace Wales Bonner.
If you could travel in time – to which year would you like to travel fashion-wise?
Fashion is about invention so I think I'd have to travel to a year sometime in the future providing the planet is still intact.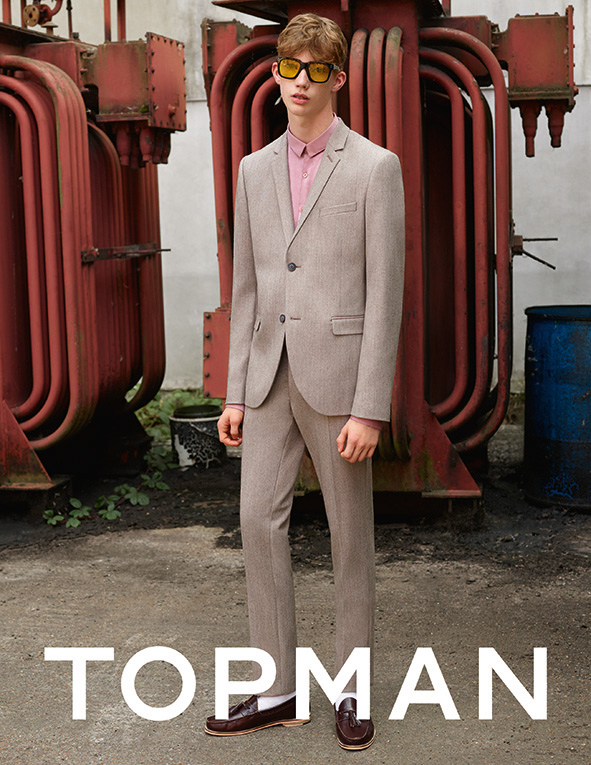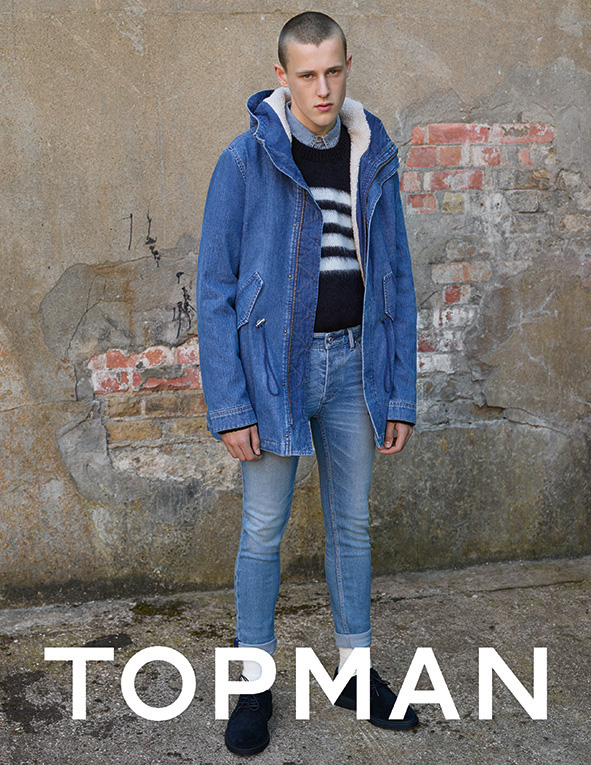 By Marieke Fischer
Merken
Merken
Merken
Merken
Merken
Merken