Photography Anna Fearon
Styling Jillian Banajoko
Make Up Francesca Daniella
Hair Chloe Frieda
Styling Assitance Jessica Skeete Cross
Meet Bree Runway, the pint sized designer hooker whose voice exceeds her tiny frame. From singing in front of Michelle Obama and developing her bouji sense of style to hot stepping her way onto the YouTube platform and redefining her sound; she quickly claimed her heir as the queen of trap pop mash ups. We got talking to her to find out what she has been up to following her latest EP, fittingly titled 'Bouji'- and discuss what's next for the East London Lady Gaga x Lil' Kim love child.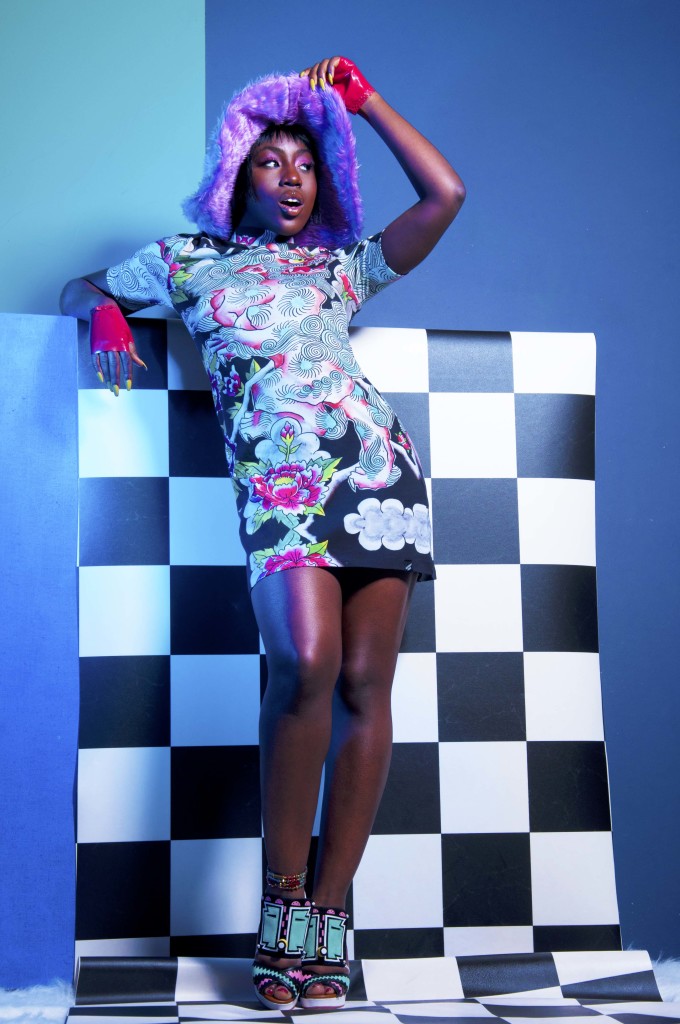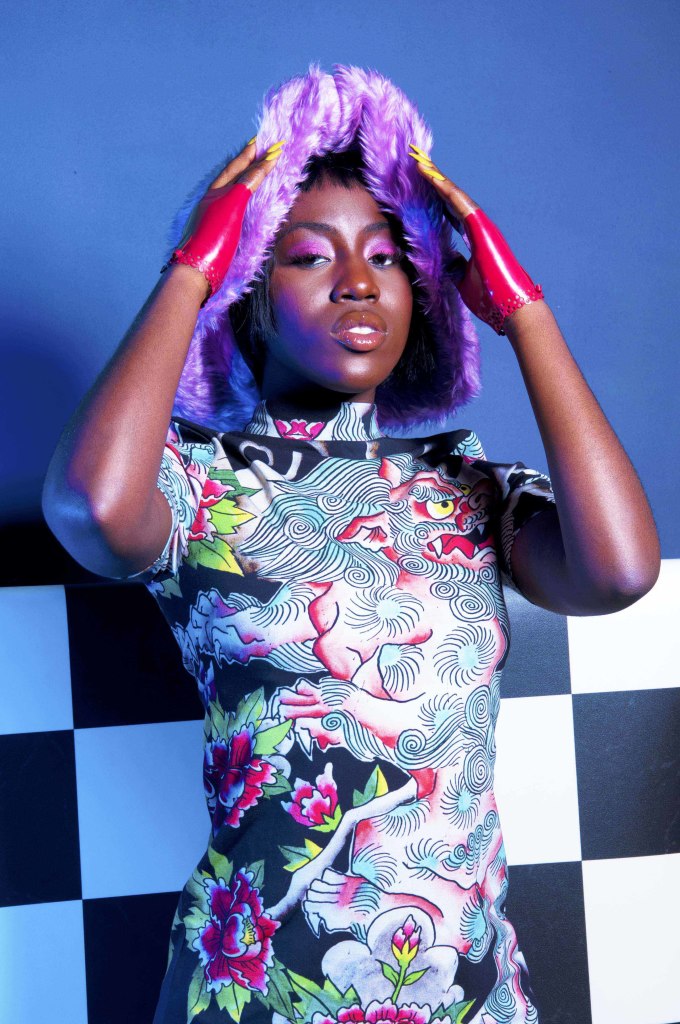 dress  Ed Hardy for Illustrated People, hat – Sophie Cull Candy, shoes – Bree's own, gloves – Stylists own
Why or how did you come up with the name Bree Runway?
The 'Runway' bit was actually passed down to me by an insanely dope cousin of mine, his style was so out of this world to me at the time, still is but I literally wanted his whole wardrobe but being like 15, 16 who could afford shit like Louis V and Kanye collab shoes, NOT ME, so the day he called me the younger runway I was literally over the moon. Then I combined it with the shortened version of my real name and voila, the fierce BreeRunway.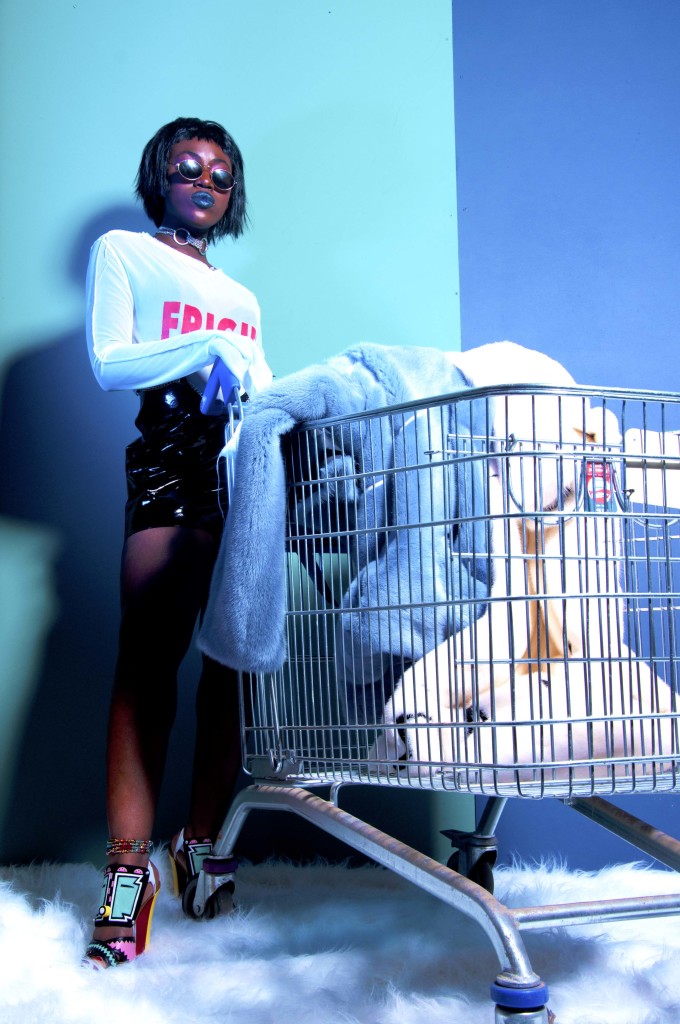 top – Maxine Beiny, skirt – Maxine Beiny, shoes – Bree's own, sunglasses – Stylist's own, fake furs – both Pa5h, choker – Asos

There has been a shift in your style of music from your first stuff to now, what influenced the whole designer hooker movement and your sound now?  
I wouldn't call it a shift per say, it's more a reveal of more of me. The time when I put out 'RNWY01' I was still DH but in a sweet way, I was still talking about money and the finer things but 'Bouji' was just the rawer version, still the same girl but in a more in your face way as I naturally am aside my music.

Would you say there is anyone out there who you sound like, if so who and if not then what gap are you filling?
I have a distinctive voice, I think I only her GaGa traits when I sing because she rules my playlists of course, but there is a gap in the market for 'something' that I am about to fill, you'll find out what it is with my next move.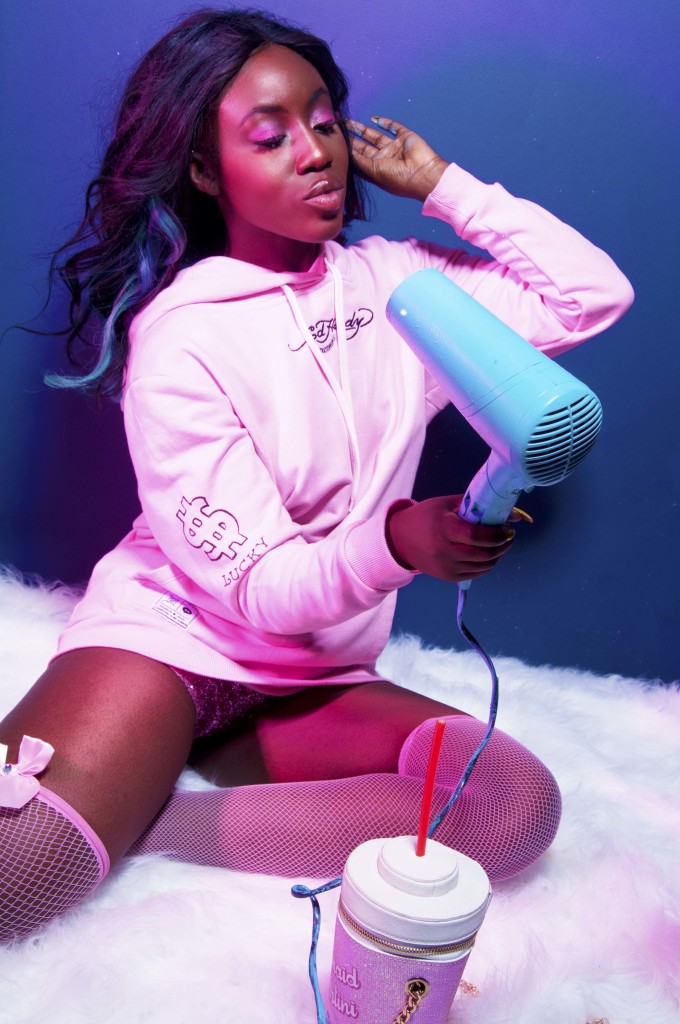 hoodie – Ed Hardy for Illustrated People, stockings – Stylist own
Your fashion plays a big part in your persona, what would you describe your style as and how does that influence your visuals for music?
My style and music definitely go hand in hand, my name even sounds like fashion. I'm definitely inspired by music videos from the 80's when it comes to fashion, especially Freddie Mercury's, his videos inspire me to be limitless, to go big or go home and to dress like nobody is watching (although this makes them watch more).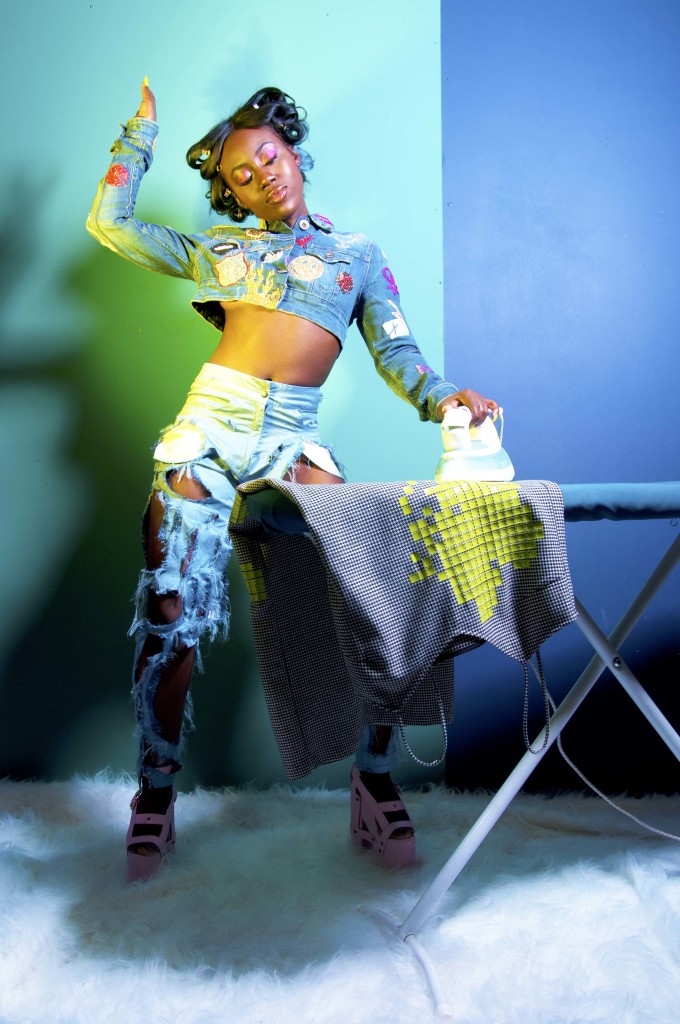 jacket – Christian Cowan San Luis, jeans – Christian Cowan San Luis, dress – Point Blank Dot Dash, shoes – Bree's Own


You recently shot a new music video in Dubai, what was your inspiration behind doing that?
I shot the video to my new single "Butterfly" in Dubai because first of all what else country do you turn your head and see 40.000 pounds Hermès bags every second and Lamborghinis zooming by you at the minute, the country just screams ME! Besides that the place is beautiful and there is a sense of piece and order there which reflects the motifs for this track. "Butterfly" is all about the girl that finds her beauty, peace and sense of self in the madness, the video is also actually shot by my best friend and supermodel Leomie Anderson, so much fun went to it and it's going to become everyone's favorite joint for a long time, it sure is mine.

What can we expect to see from you in the near future?
Look out for Bree Runway 2.0 I've taken time out this year to upgrade in every way, everything is about to be next level so look out for this girls world domination.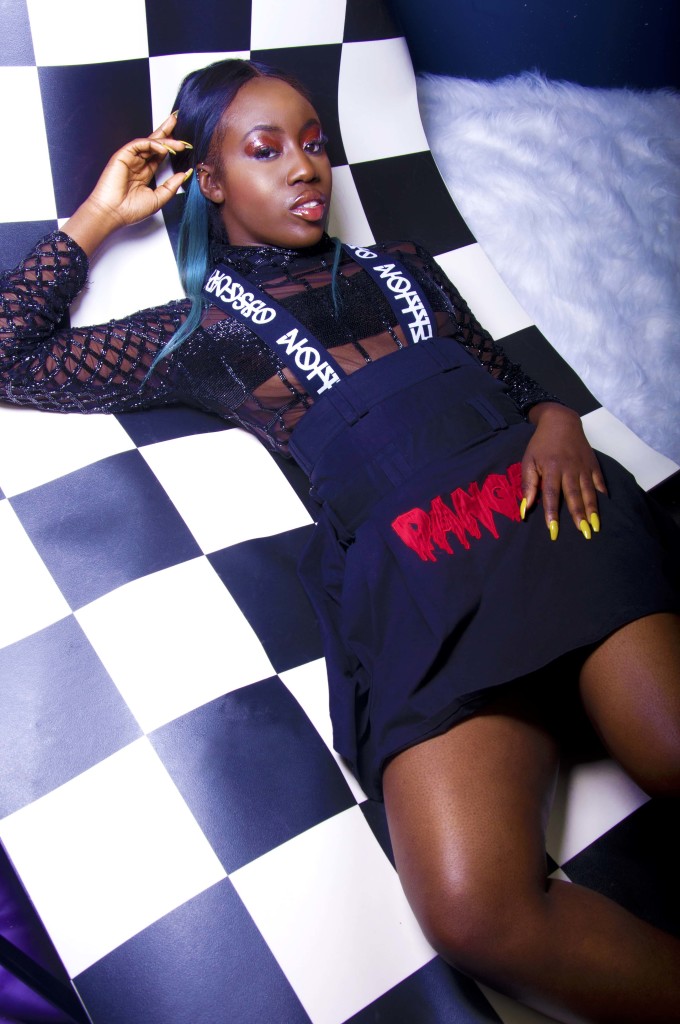 pinafore dress – Obscure Rebellion, bodysuit – Pa5h
Merken
Merken
Merken
Merken