Gabriella Marina Gonzalez aka GMG attracts attention with her unconventional, evocative and inclusive accessory and footwear line inspired by the fetish scene. A combination of uncommon materials like plexiglas, leather details and zip-up elements let us dive into another world of dreams and desires. She evokes atmosphere and endless associations which are up to the wearer – a play with expectations and surprises. We asked the Miami native designer about her studies at Central Saint Martins, Berlin as her new creative base and which deeper meaning Gonzalez tries to transport with her striking goods.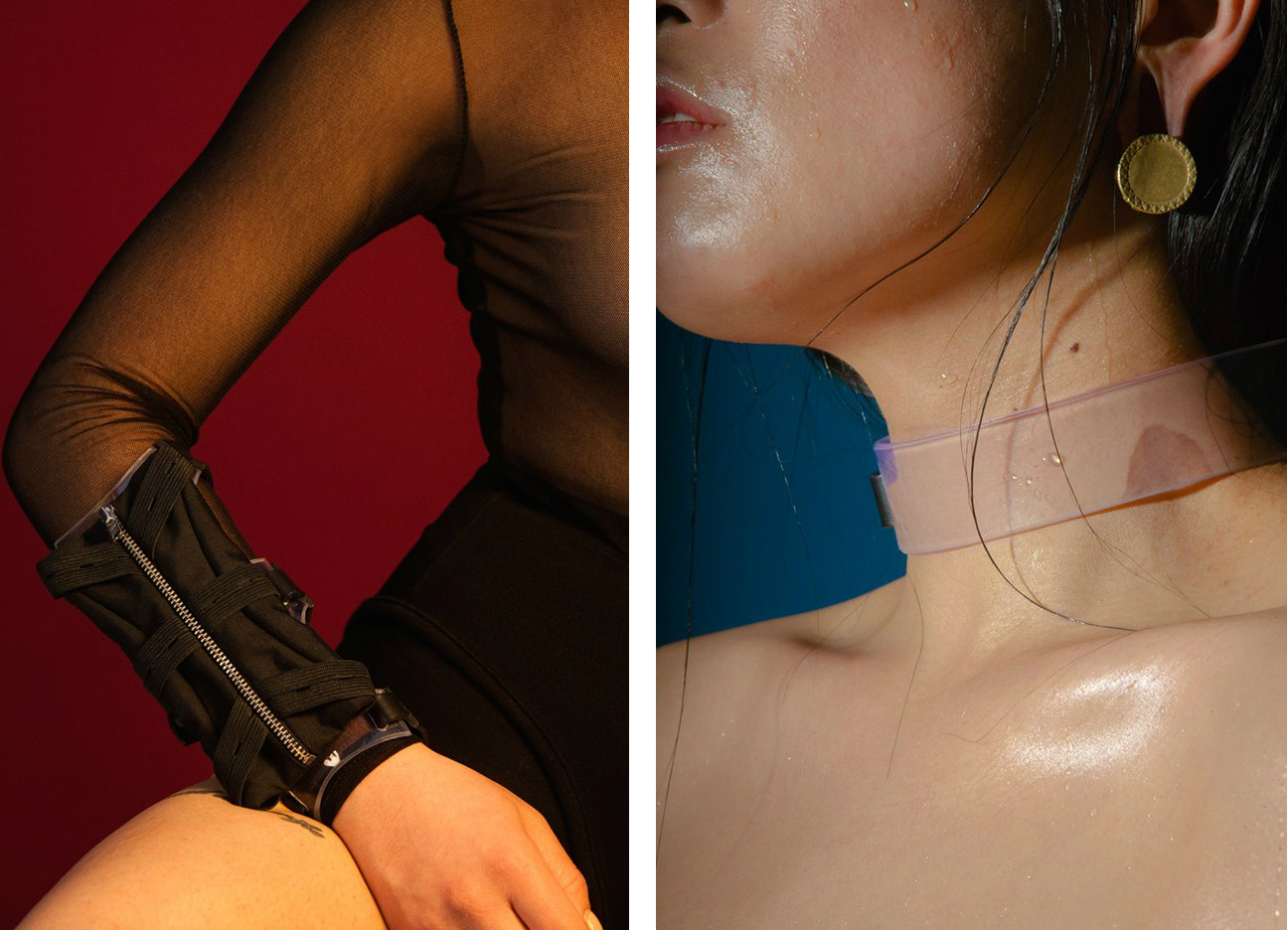 To start off with, can you tell us a bit about who you are and what you do?
The main focus is on hand crafted accessories and footwear. Yet I do not limited myself exclusively to this and create in any way I can. Often this includeds using uncommon combinations of materials to explore a broad range of themes.
You recently moved from London to Berlin, any specific reason why you've relocated?
I had spent my entire adult life in London and needed to form a fresh space in which to blossom creatively. I felt as if I and the city around me had begun to stagnate and I didn't want to allow these feelings to settle into my work. Where and how I live is imperative to my creative process. My work is a personal outlet, an extension of myself.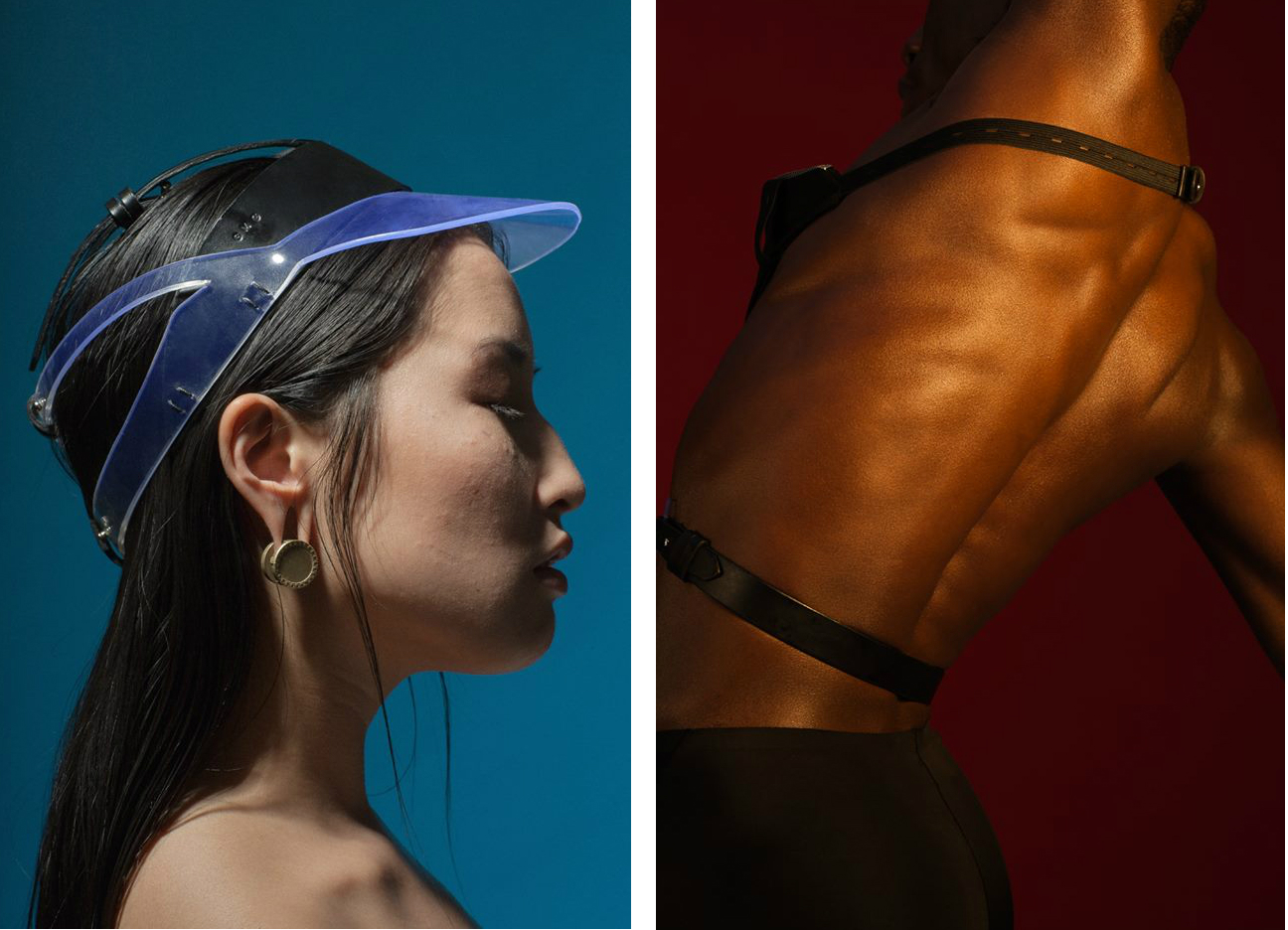 What message do you want to transport with your accessory?
I want to offer a more personal and inclusive approach to fashion and consider all my pieces "human neutral". I do not believe that luxury or individuality are products that can be withheld exclusively for certain pockets of society or that these are feelings which can be bought. It's you who brings the piece to life, not the other way around. They can be physically purchased but it is a temporary and false feeling of self. No consumer good can provide to you what you don't have inside of you already. I want my work to highlight the beauty already existing inside the wearer not substitute it.
You graduated from Central Saint Martins. What's the most important advice your studies taught you for your further career as a designer?
Be resourceful and patient. I graduated directly into a recession. My studies bought me the time to indulge and flourish in terms of creative exploration but didn't teach me to run a label in a declining economy. I try to never doubt my career path because I know although at times it seems unrewarding that my passion for the work gives me the kind of self motivation and pride that I don't believe I would find in any other job. I have to trust that my strength lies in my ability to realise these ideas, that this is what I have to offer and I have to see it through.
What can we expect from you in the future? Any projects, collaborations planned?
Currently, I am in the process of designing a new body of work. Vivek Vadoliya, who shot my last collection and who I personally respect so much is wanting to work with me again so I'm pretty excited about having that opportunity. I am open to collaborating and enjoy these kinds of projects if anyone out there wants to propose something.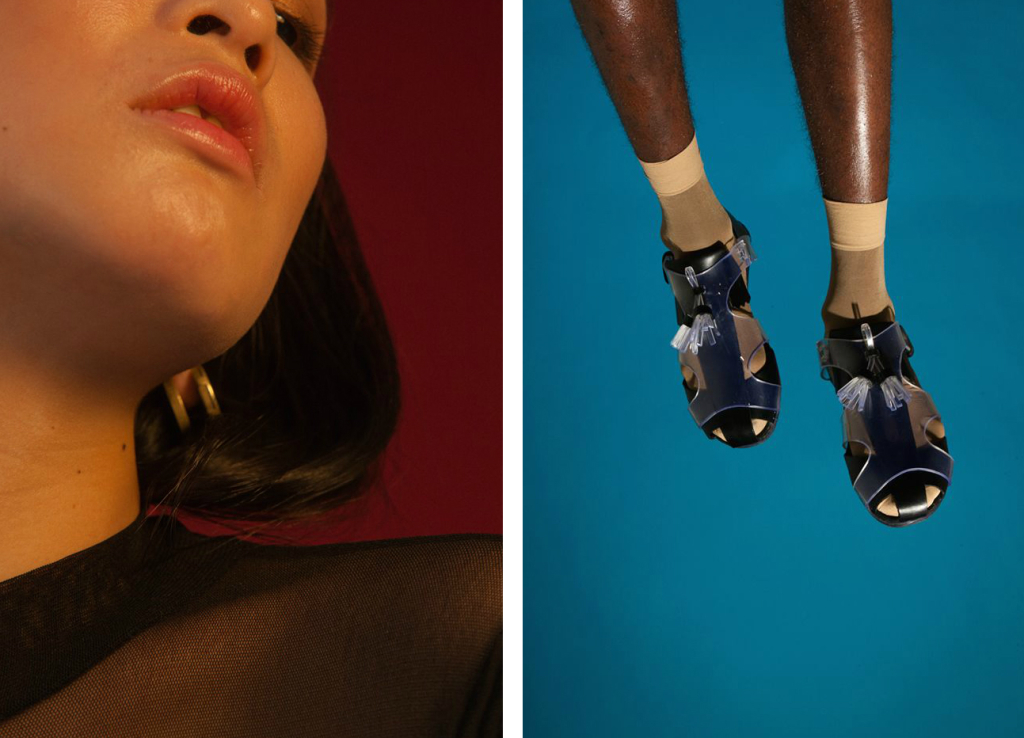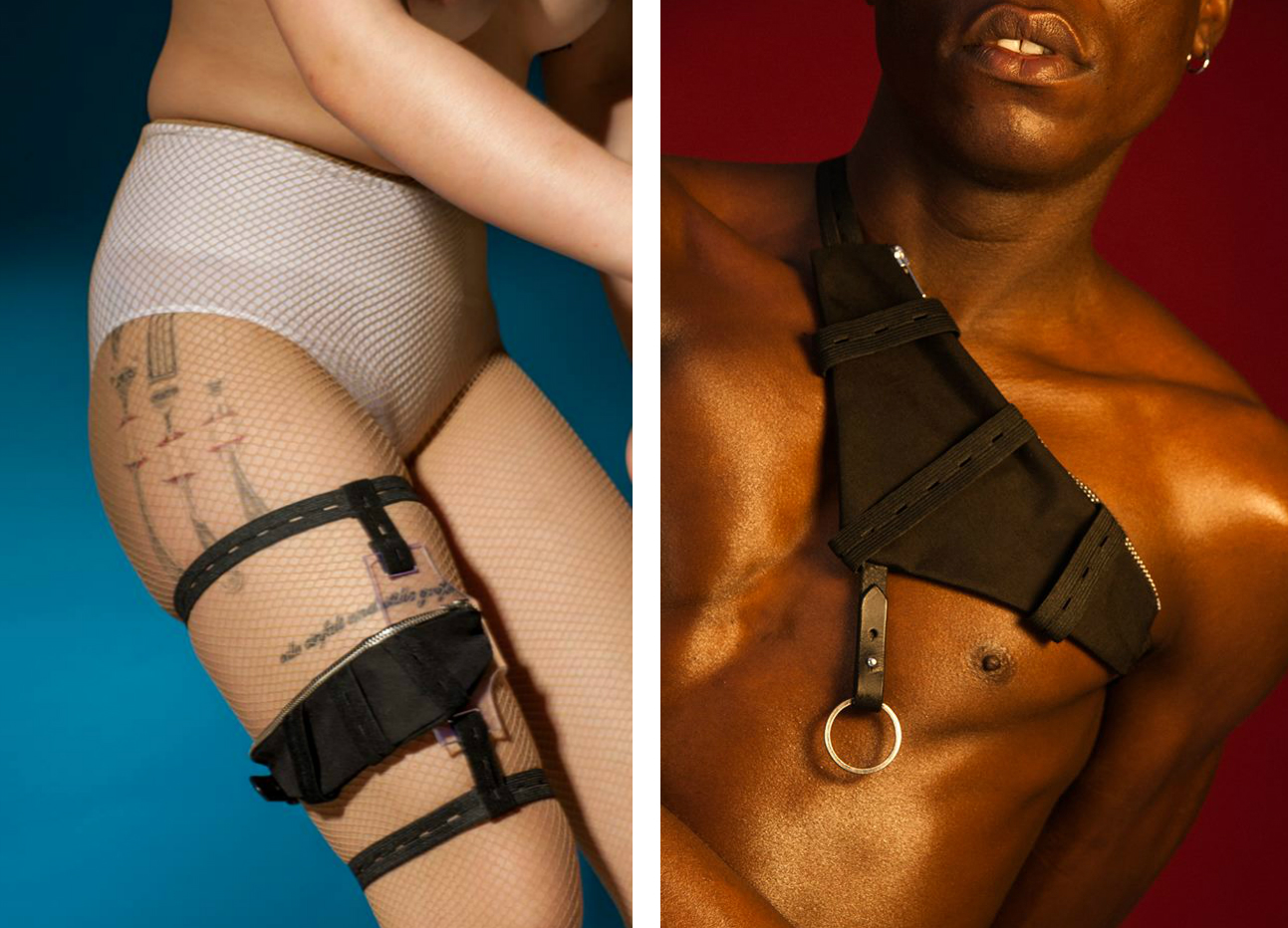 Photography VIVEK VADOLIYA
Styling HOLLY-ANN LADD
Models JANE SHEPERD & KEWIN BO
Hair & Make-up VICTORIA REUTER
by Juule Kay
Merken