It's not often that a designer calls his own brand an "experiment" – admitting he's still trying to figure things out, adopting various concepts and even trying to take a different view on the fashion industry. For Gianpaolo Tucci, founder and creative director of Berlin based unisex label Atelier About, having this freedom is a necessity. Playing with the conceptions of gender, shape, and silhouettes he describes his designs as "non gendered products", heavily influenced by Berlin and its thriving underground scene. From subcultures to the South of Italy, with each collection Atelier About is delving into various fields of inspiration, cultures, and of course the general idea around gender based clothes. We talked to Gianpaolo Tucci about the omnipresent buzzword that is gender, and how he wants to define it with Atelier About.
Gianpaolo, why exactly do you describe Atelier About as an "experiment"?
Even though I did study fashion design I have a different approach to making clothes. I love information, documents, data. With Atelier About I want to merge these interests with something as tangible as clothes. For me, it's a new way of thinking about fashion and therefore an experiment.
What made you want to explore this concept with unisex clothing?
Atelier About is a reflection of our era and the society, culture and movements that shaped it. In this context designing non-gendered products quickly became one of our core values. We stand for diversity and equality, from the deepest sense of the words to the most superficial. This exchange, combination and redefining is what we do everyday.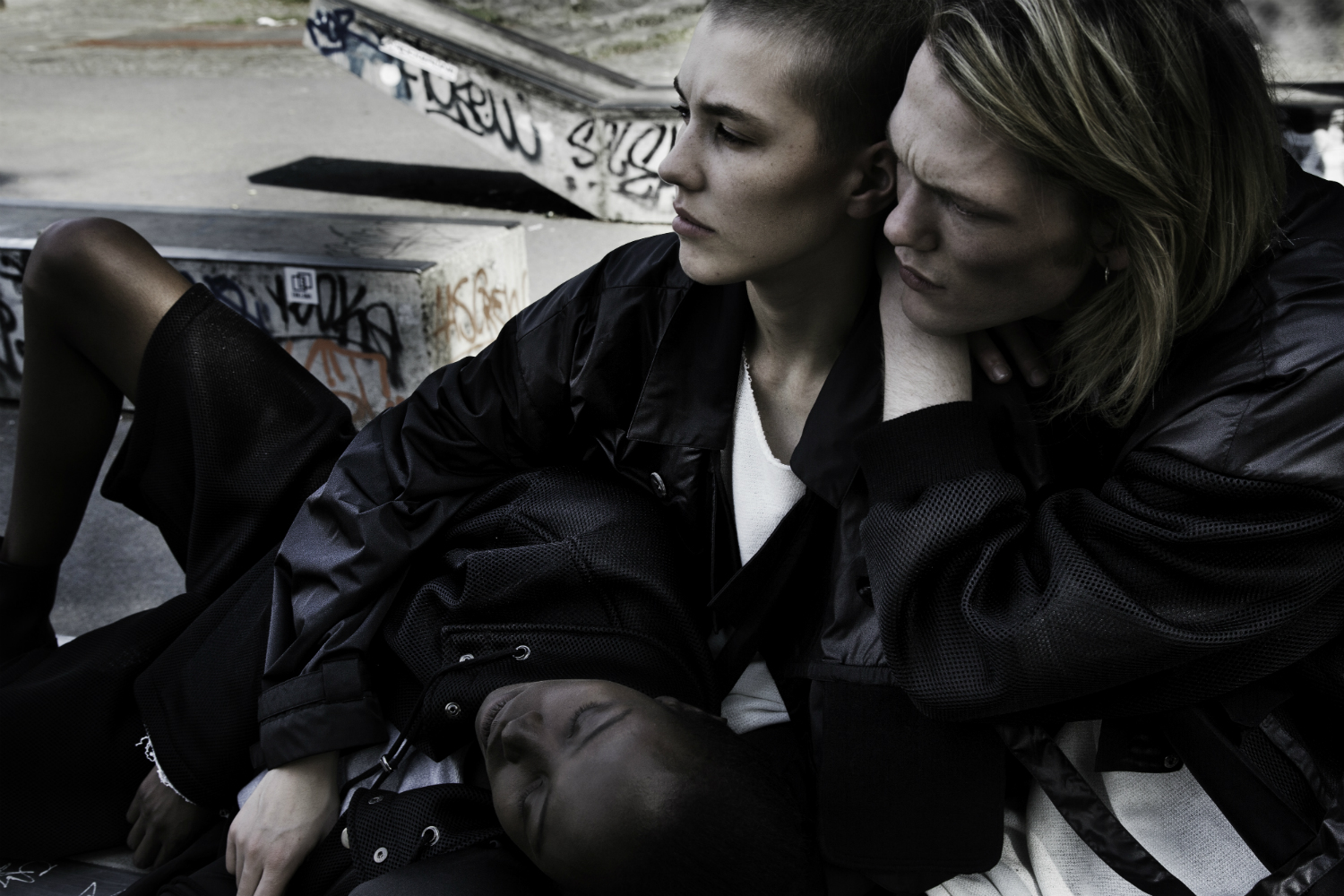 How is the design approach different when doing unisex products?
When designing non-gendered clothes or products it's not only about creating something that fits every body type, it's about going to the edge and ultimately having a look that is androgynous and how that then can become a subtle statement.
Most of your designs are in black, white or grey – why do you think unisex clothes are so often associated with these colors?
Generally viewed these are the most neutral and common colors and they can be easily sold to both men and women. For us, these colors represent a psychological connection with our core believes. Black is a mysterious color associated with fear and the unknown while white is most often linked to light, goodness, innocence and purity. These aspects coming together also represent Berlin and its freedom that can be found in everything we do.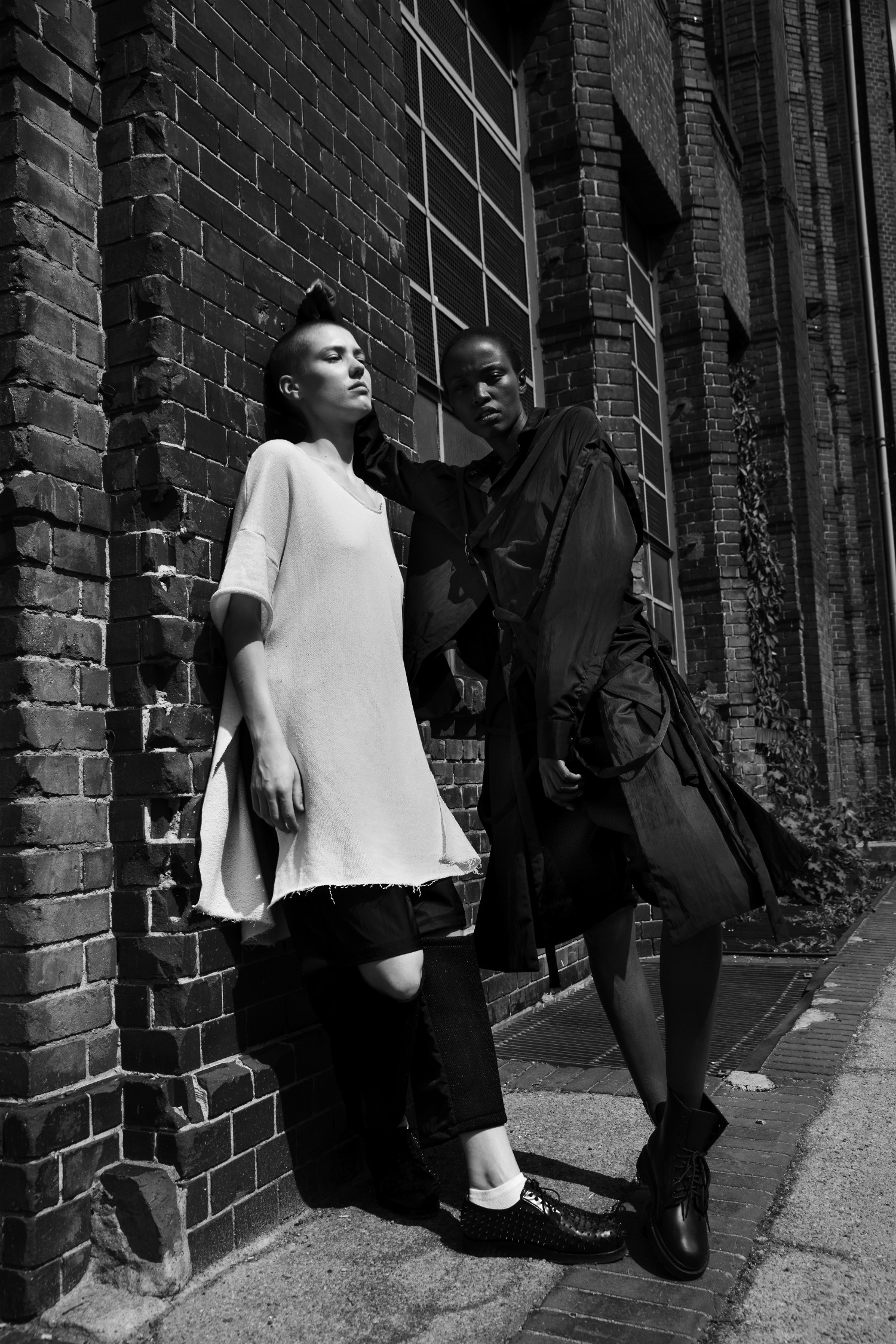 How does Berlin go together with your connection to Italy, where your clothes are made?
It's a love and hate relationship. The Italian craftsmanship and the strong values anchored in the South of Italy often crash with this vibrating inspirational pool that is Berlin. Regarding Atelier About it's as if the perfect Italian craftsmanship is the skeleton and the layers of innovation form the mantle.
You're also looking to old subcultures for inspiration – how do those translate into your designs?
We just mix everything together, contemporary music from Berlin's dance floors and stuff from the punk rock scene for example. That not only creates a mixture of styles but also a cross of materials and attitudes.
Let's go from the underground to the mainstream – what do you think about big fashion retailers tapping into the "unisex movement"?
I think what they're doing is great, it's a big step forward for the fashion industry and only the beginning of unlocking doors and what's to come.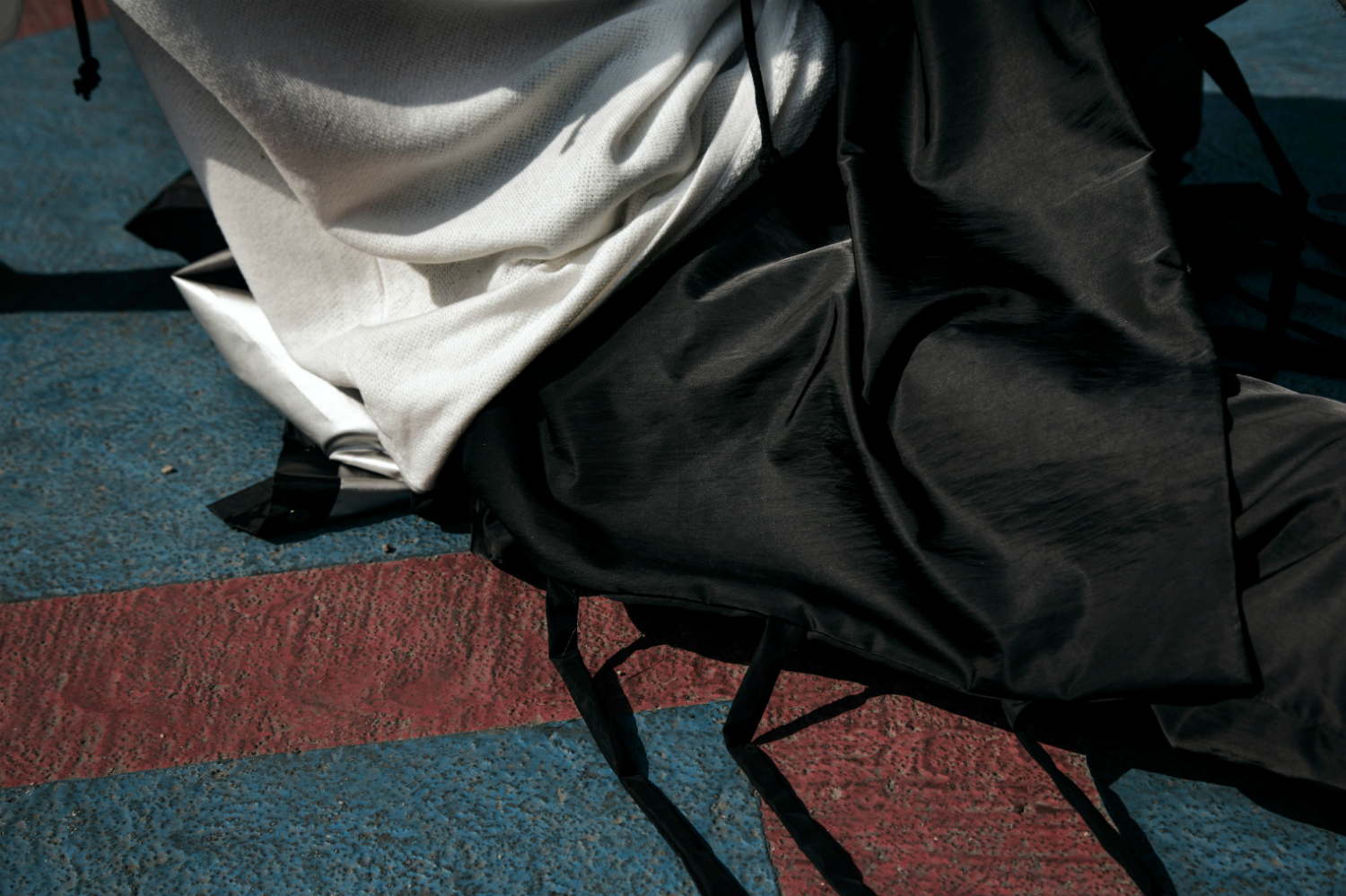 So you have no fear of genderless clothing being exploited as a trend?
No, I don't see that as a problem, I rather see it as an opportunity, and I'm not talking about the business side of it all. Genderless clothing is stepping into the spotlight and being adopted by people that would otherwise have never thought about wearing unisex clothes or dealing with the thoughts behind gender. I see the present as a departure point, of course we will still have gender based products in the future, but they will be much more connected.
Speaking about the future: What are your plans for Atelier About?
On the 20th of January we're presenting our new collection TERROR(ism) at Berlin Fashion Week. After that, we get ready to tell another story.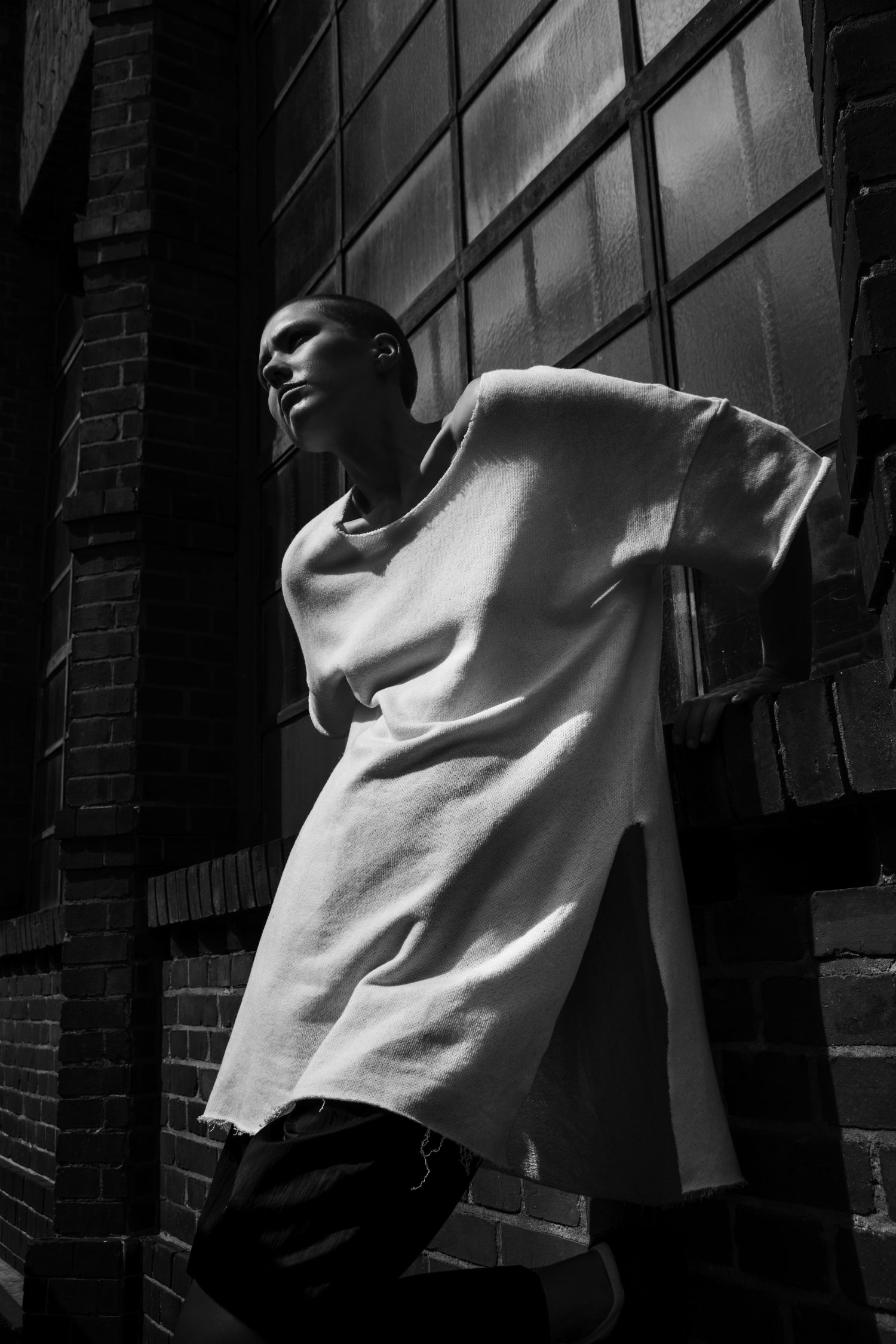 Photography Pernille Sandberg
By Trisha Balster
Merken
Merken