Photography Roberto Brundo 
At the sprung age of 19 our model to watch of the week Adom Wieneke got his first gig on national television, only days later he recieved a call from a scout. Now 4 years later at twenty- three he's based here in Berlin and signed with several international agencies taking modeling as his full time job. Talking to Adom could only be described as pleasent, with his career only accelerating he maintains modesty and cool.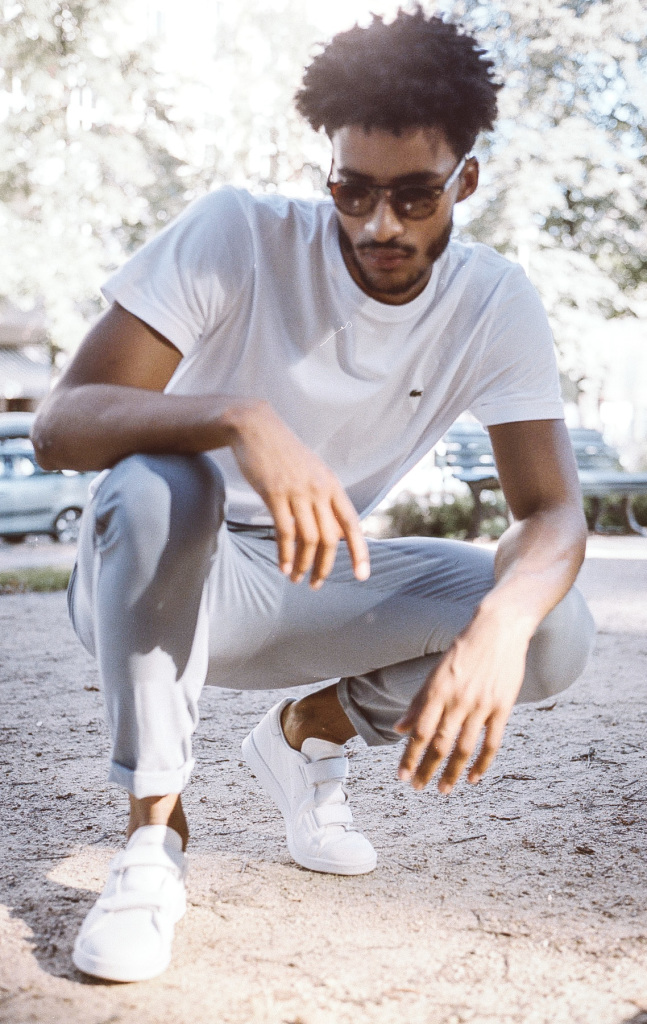 Tell us a bit about your heritage and where you grew up?
I come from a multiracial family. My mother was born in the Republic of Congo, my grandmother from her side has a vietnamese background and my father is German. I was born in Dortmund, lived in Jamaica and also spent some time in California's Bay Area.
Strangest thing that's ever happened to you on the job?
Nothing too crazy on the job but once when I was on my way to a job and traveling by train, there was a really bad thunderstorm where me and a bunch of other passengers were stuck in there for hours, yeah that wasn't too funny.
What do you love most about living in Berlin?  
It's such a melting pot! you can speak the language you want, wear anything you want, express yourself the way you want and walk around however you want.
You feel most comfortable wearing…
Hoody, Sweatpants and some nice trainers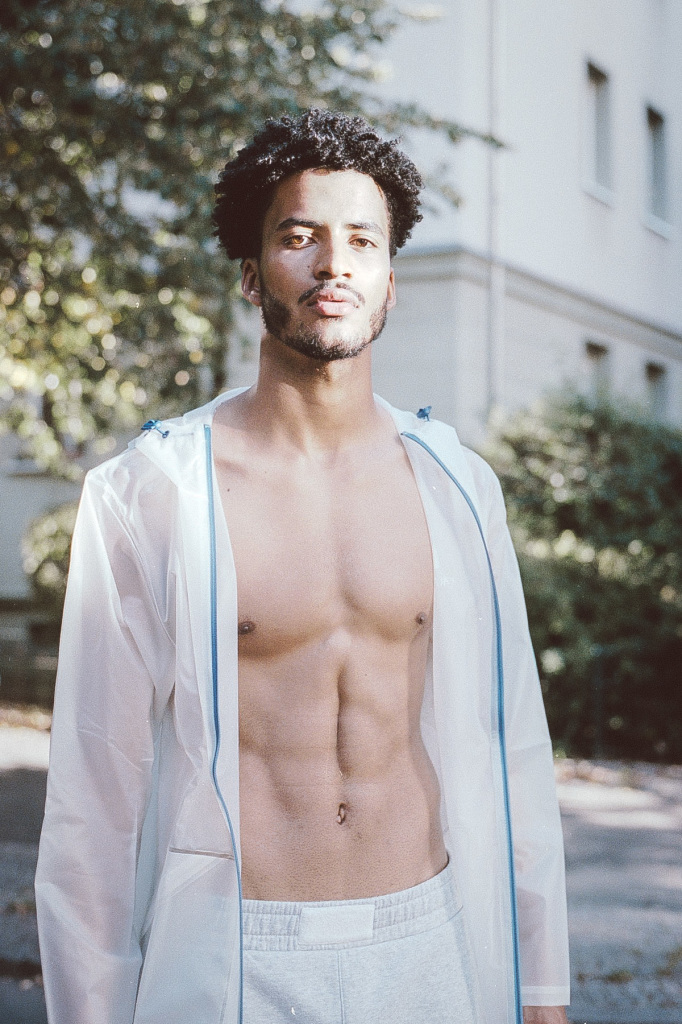 Many tend to have a love/ hate relationship with the fashion industry, what's your opinion on this?
I love the fashion industry for the places it brought me to and all the crazy characters, free spirits and friends it brought to my life
So, what turns you on?
If you put on some D'angelo, Alicia Keys, I have a weakness for those tight dresses during summertime hahaha but for real I'm in love with a genuine smile, accents, confidence, no makeup, curves, music and summer in general.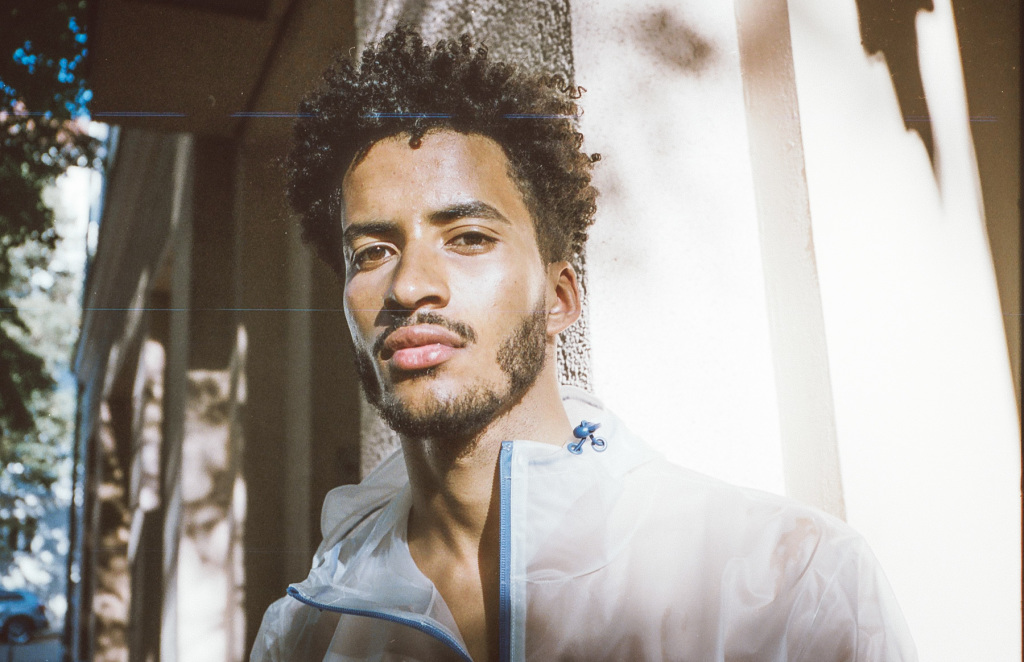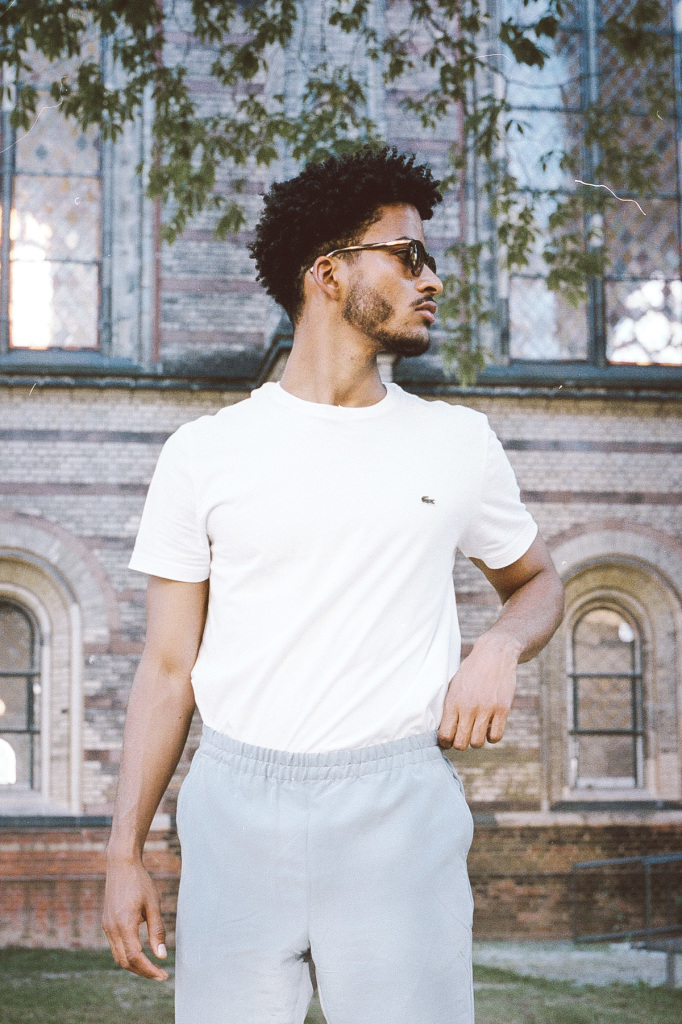 Who is the most important person in your life right now?
Thats a tough question. I don't have a specific person that comes to my mind but my family is the most important thing to me.

One thing you want to get done in 2017?
In the new year 2017 I'm just trying to work more on my crafts such as my music, become a better brother/son/friend, learn to respond to messages, and to hopefully fall in love.
By Olive Duran
Merken
Merken
Merken