All Images Courtesy A four chambered heart
If Magical Realism is something that you've felt, but never really witnessed on the online porn arena, it is time to go beyond the anatomically explicit and meet London based independent porn producer and performer, Vex Ashley with her surreal, out-there-arty pornography project, Four Chambers.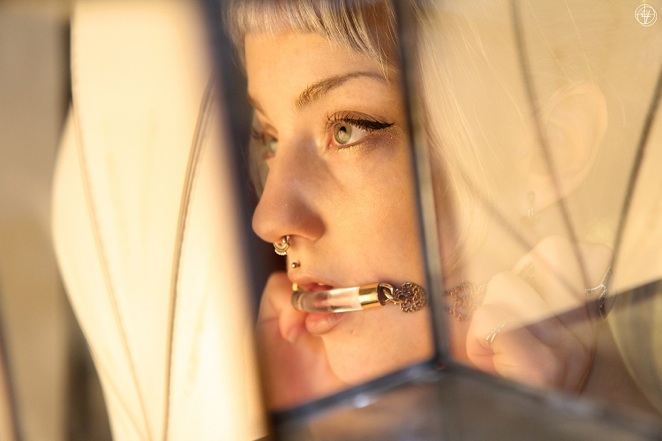 Vex previously worked as an alt porn model and webcam performer before beginning to start video experimentation as Four Chambers in 2013. Self taught in editing and videography with an emphasis on collaborative DIY practices, Four Chambers exists alongside a fresh wave of creators making contemporary pornographic work from a new, real and non-conformist perspective. Using the community of social media and capacity of crowd funding, Four Chambers is part of the growing decentralisation from traditional industry practices.
And sure as hell, with an empowered artist behind it, Four Chambers recently made waves at the Berlin Porn Film Festival where she spoke to her audience, in a rare public appearance. INDIE talks breaking rules, empowerment and diverse sex with Vex Ashley.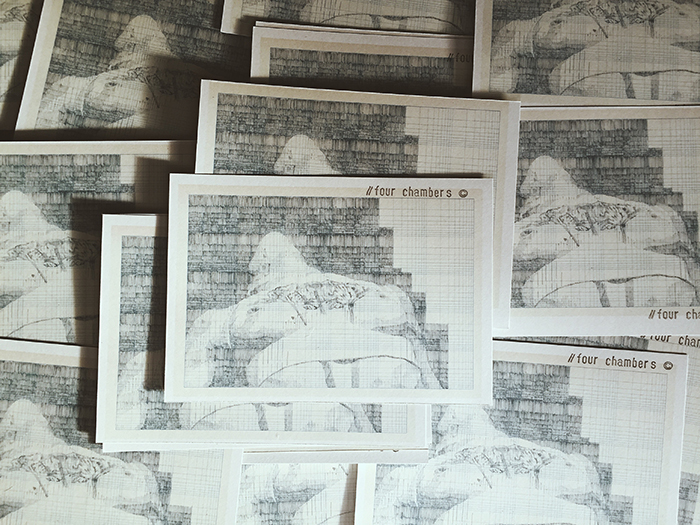 Who was the last person you spoke to, and what was it about?
A friend, we were talking over beer and thai food about her working near an area of our city that has a new approach to street based sex work that makes the people working there safer and less likely to be arrested. So good conversation.
How would you describe A four chambered Heart?
Describing it is the hardest part of making it! I call it porn, because, well it is there's people fucking, explicitly. I think it's important to show solidarity with the word – we experience so much stigma and shame from people outside that to make divisions of worthy/unworthy or acceptable/unacceptable between porn is just playing into their game. There's nothing shameful about it to me. But I often say that it's a new perspective on porn. More visual, more creative or conceptual. I've jokingly referred to Four Chambers as Magical Realism porn and I think I quite like it.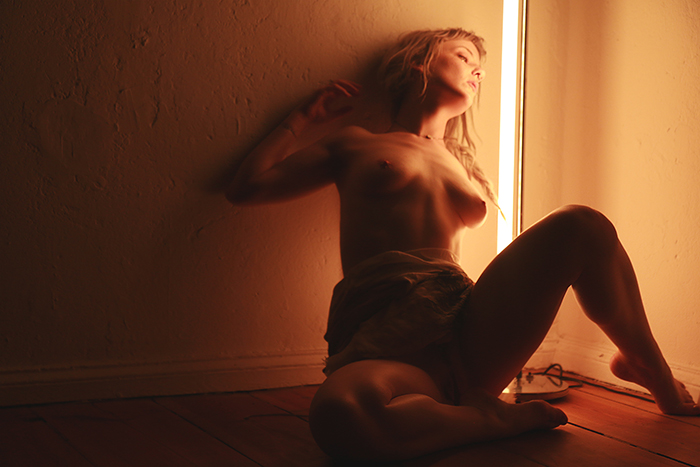 The world now, stands strong and divided on the subject of female empowerment. What is empowerment to you?
Empowerment is one of those words that means so many different things to different people, I don't think there's one fixed definition. For me personally, I guess I feel empowered when I'm able to push and challenge myself and able to create something that feels like I have ownership and autonomy in. For me in feminism, questions of empowerment, are secondary to questions of safety. Rather than endlessly arguing about the choices of privileged women I think it's most important to focus on those who are most in danger of experiencing gendered violence, harassment and economic discrimination. Nothing is inherently empowering or oppressive, certainly not porn or sex work, it's about the context it exists within.
Would you call yourself part of the fourth wave of feminism?
I don't often think about defining my personal feminism or labelling anything, I try hard to just make my ethics an active process where instead of just passively sitting back and saying this is feminist or this isn't, or this is one kind of feminism and this isn't, I try to just learn and listen a lot and continually try to work to make the space I'm in as close to my ideals of ethics and feminism as possible, without arguing about labels.
Apparently, there is no politics without sex and no sex without politics. Thoughts?
I think you could expand that to there's nothing without sex and there's nothing without politics. Both are these abstract, indefinable concepts that have permeated every part of society so that it's basically impossible to separate anything from their influence.
Women have had to justify their adult careers (mainstream) in the past, "to pay for college", "to deal with self esteem issues" and so on. What is on your mind while taking a more creative, lucid approach to making these films?
Women who have had to justify their adult industry careers for those reasons are just as worthy and deserving of rights and support as any other person. I know I'm in a rare position in that I am able to have made my livelihood in something I enjoy and that allows me the freedom to be creative but that's not the case for a lot of people. My approach to making films comes that freedom to not have to just make what is considered most marketable under capitalism. We've tried to create something with the Four Chambers project that's more about a community and an idea than just simply selling a product. That means we can take risks, and do things differently. I try to make porn that does more and says more than just something to quickly jerk off to and delete your browser history (not that that's not totally great sometimes too) and hopefully open up space for other people to do the same. But just because other people might not be in the same position or want to approach it like I doesn't make their work any less, it just means I'm lucky.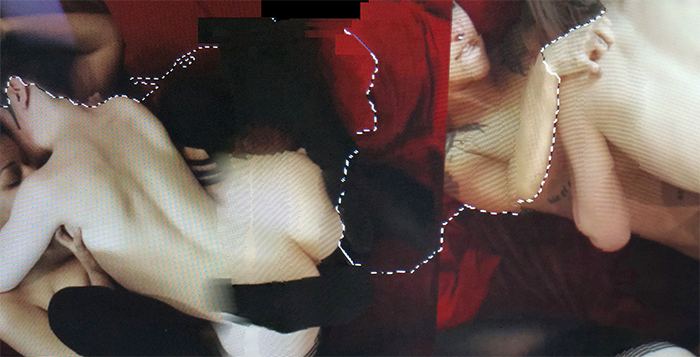 So, your films have been open about sexuality, recognising all of them as beautiful and exciting along with diversity in the choice of artists and non conformist ideals of beauty…

I think one thing that making porn has done for me is expanded the pretty narrow definition society tells us about what is beautiful or attractive. All bodies and all people look really beautiful/powerful/vulnerable/interesting when they are fucking. There's something really levelling and universal about it. It has taught me a lot.
BDSM and group sex were always around, but your take on the essence instead of the act is super interesting. What do you go through while fiming these?
For me, there's too often in the kind of porn that's common, a focus on immediate explicitness. The shots give you everything all at once, bodies, faces, genitals all in super clinical description which wasn't ever what was interesting to me. With Four Chambers we're more interested in communicating intensity and atmosphere over graphicness.
Vex Ashley exists naked on the computer screen and makes art in isolation. True or just an impression?
I'm mostly a little hermit, locked to my computer editing with only my cats for company. I try and exist naked in the physical world as much as I possibly can when I get the chance.
How was your experience while speaking at the Berlin Porn Film Festival?
It was pretty surreal. Because so much of what we do exists online, seeing actual people fill a cinema to watch your films and hear you speak is special. Spaces like Berlin are so important because often online sex work and indie porn can be a pretty solitary, isolated existence but being surrounded by your friends/idols/community from all over the world and celebrating work you do that's often otherwise dismissed is the fucking best.
What about taking a look around Berlin's pro sexuality nooks?
We didn't have time! I need to go on a debauched Berlin sex adventure; one trip when I'm not working.
Would afourchamberedheart be possible if you were not a white, appealing, art-educated Brit female?
It would be much harder for sure, and it's hard enough to begin with! There's so many hurdles that stop new creators in their tracks. I try to be aware of the privileges I have and to recognise and address the parts of porn making that can perpetuate those inequalities. I'm hoping that the more space we can make for new perspectives, more diverse voices will come through and we will see more variety in the porn we are watching.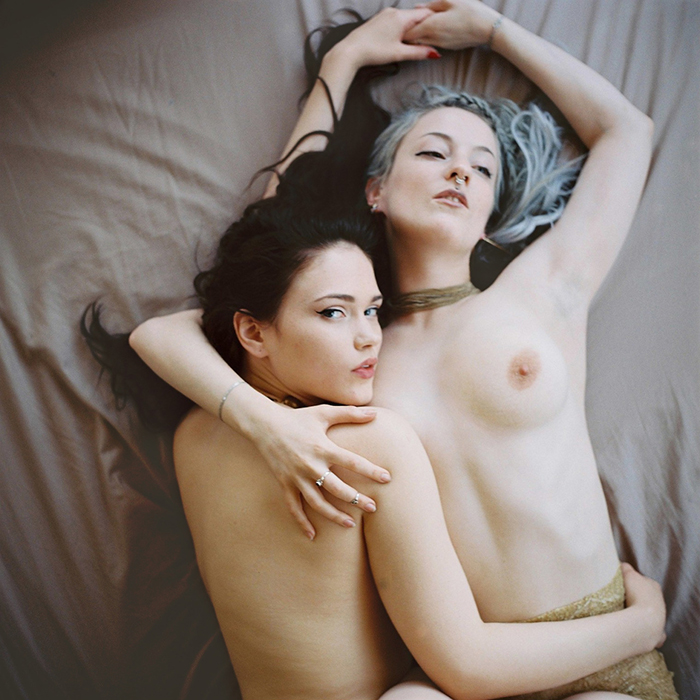 Catch all the surreal in action at Four Chambers.
By Shrovona Paul
Merken
Merken