New York via L.A based photographer Emmanuel Olunkwa is our guy this week. One might be surprised that this artist does not study his current profession at the New School in NYC – instead he spends his days studying Architectural Theory and Culture + Media building a solid knowledge backbone to his wonderful and raw portraits. He's a real goodie and we are honoured to feature him as our photographer to watch! Check out Emmanuel's website HERE.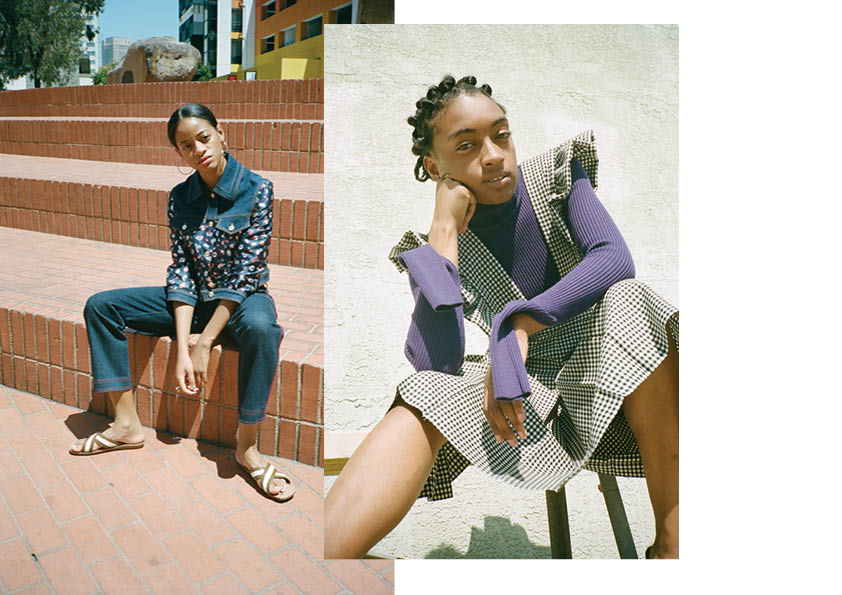 You're a multidisciplinary artist. How, when and why did you start focusing primarily on photography?
I've been actively making art my entire life but never knew it was a way one could sustain themselves as a job until I was a senior in high school. I was in this Museum Studies class where we'd go to different museums weekly and would talk in depth about artists, art, and various art movements, specifically, the birth of art in Los Angeles and New York. It wasn't until about a year later that I started taking photos for a friend's fashion blog. I shot the way they wanted to be portrayed and was not thinking critically through any of the work that I was producing. I started shooting regularly and thinking through the relationally of colour, texture, composition and in doing so my work and vision have immensely grown. A friend's dad once told me that the key to success is doing what other people think you are good at for a long enough time until you're ready to do what you want and need to do, that way, you've created time, a platform, and given yourself space to work through new ideas and form new questions.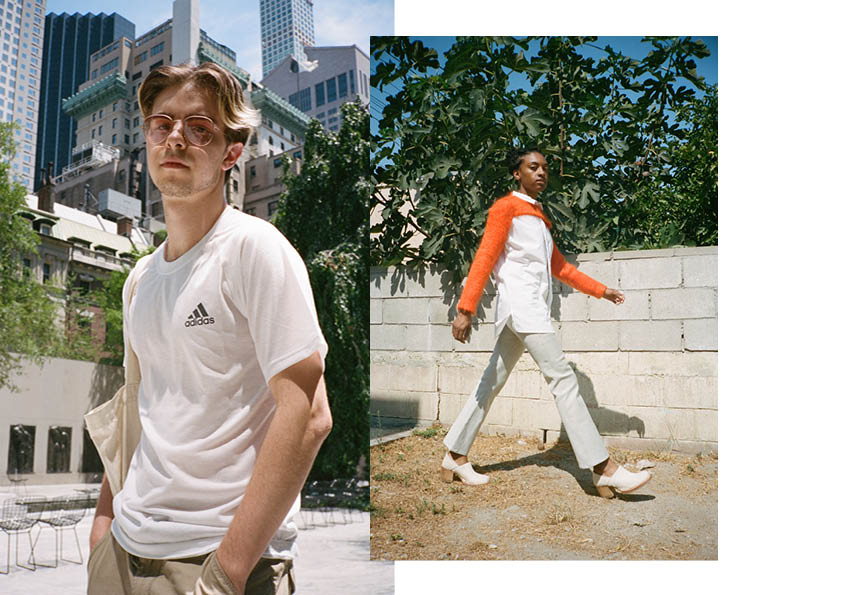 Can you tell us a bit about your studies at the New School?
I study Architectural Theory and Culture + Media. My focus is mainly understanding how environments, specifically, public and private spaces affect people and how race and gender play a role in forming and informing experiences. There is no such thing as neutrality in architecture as it welcomes a certain class level and in the way it lends itself to specific communities and I want to further investigate this through art and theory.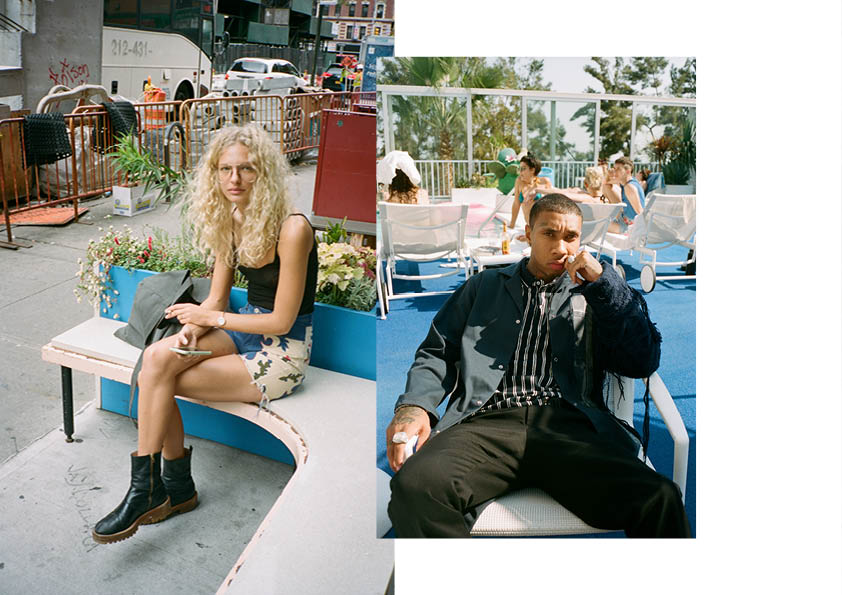 Favorite New York moment?
My favourite moment is when I am in the backseat of a car driving to the city on the Williamsburg Bridge.
3 fellow artist that inspire you?
I am not one for idols. My friend said that it's never good to be the smartest person in the room. I strongly believe in that ethic. The three people who inspire me the most are people I'm close with. Kilo Kish is someone whom I have been friends with for a few years now. Kish is unlike anyone I have ever met, she is truly special, she gives so much of herself in whatever she creates and creative directs ­– it was from her that I learned I could do anything if I put my mind to it, mainly because I have seen her do it. Aaron Maine aka Porches is also a dear friend of mine who is also a musician and multimedia artist. I have never witnessed someone record and collaborate in a way that Aaron does, it really about the journey and not the final destination for him. My friend Frederikke Sofie is someone whom inspires me. I do not know someone who works harder than her and is as successful. She is an artist and model who documents her travels in a way that really invites you into the world she has created through what she captures. She is probably the most curious, dedicated yet fearless person that I know. There is something so comforting in not having all the answers to everything, to know that and be open to learning from other people and witnessing their process has transformed the way I think and walk through the world.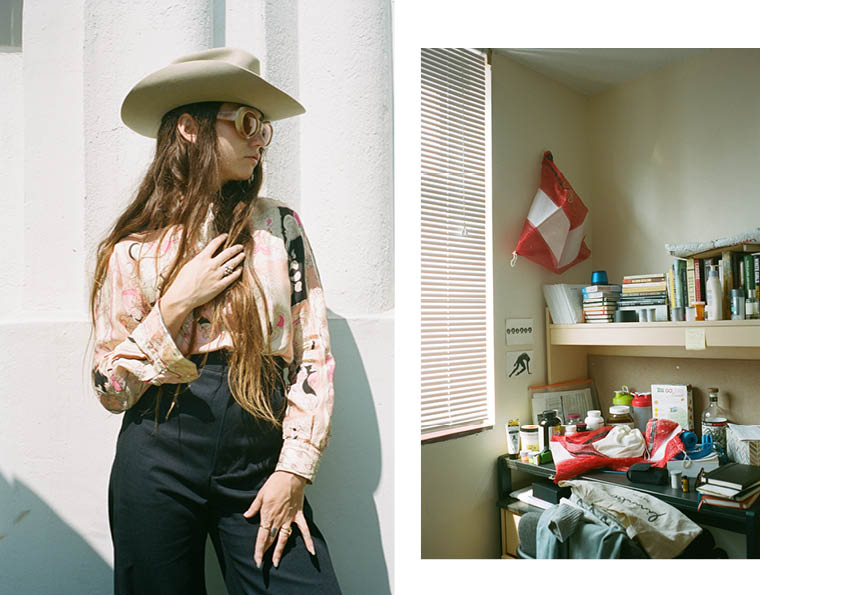 You have a large following on social media, does this effect your work as an artist?
I try not to let my social media numbers dictate how I lead my life. It's weird I definitely remember starting out and wanting to have a thousand followers and then ten thousand and somehow felt that that number was representative of the work I was making, when it was not and still is not reflective of what I engage in. It has become a strange indicator that is supposed to represent someone's worth when it actuality can be bit debilitating or creatively paralysing. I focus on what I'm trying to say or provoke audibly or visually, and let it be interpreted who it so desires.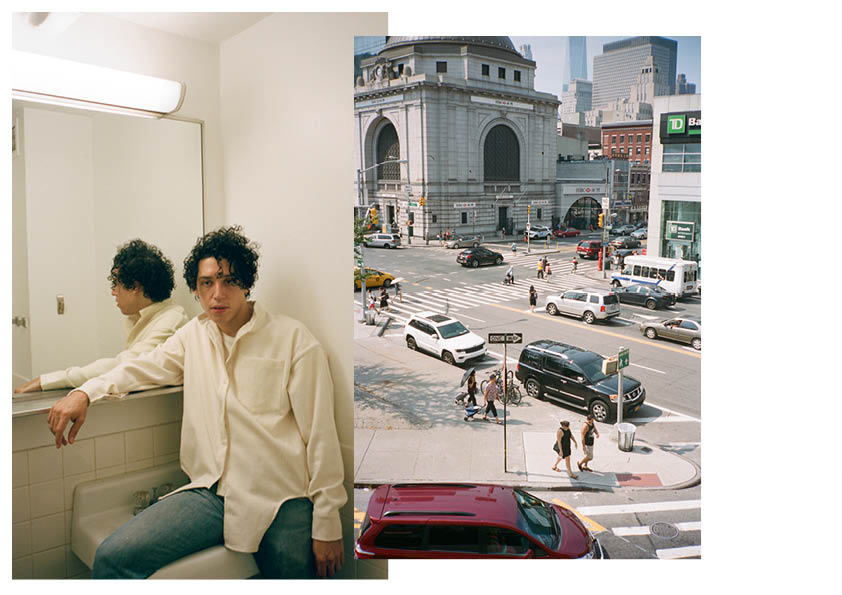 Piece of advice you would give someone who is just starting to get into photography?
Trust your own vision and intuition. No one experiences or sees the world the way you do. Be kind to yourself and let the bridges of your desires light the way. Be a visionary and never settle for less.
Name one person – dead, alive or fictional – that you would love to photograph?
Nina Simone – her brilliance was born by necessity and her need to survive and make ends meet. She made herself a star.
What music best describes your work ethic?
– Every Girl (Wants My Guy), Get Right, and Rock Steady by Aretha Franklin
– Lotta Love by Nicollette Larson
– Rise, Weary, Cranes in the Sky, Don't Touch My Hair, Don't You Wait, Don't Wish Me Well, F.U.B.U., and Junie by Solange
– Chamakay, You're Not Good Enough, Uncle Ace, It Is What It Is, Chosen, Always Let U Down, On The Line, Time Will, Chance, E.V.P, Best to You, Love Ya, But You, Desireé, Better Than Me, I Know by Blood Orange
– Nikes, Pink + White, Solo, Self Control, Nights, Solo (Reprise), White Ferrari, Seigfried by Frank Ocean
– Every Single Night, Daredevil, Valentine, Jonathan, Left Alone, Werewolf, Periphery, Regret, Anything We Want, Hot Knife by Fiona Apple
– Meltdown, Lose Control, The Rain by Missy Elliot
– Send Me Out, A Lie, and Cherry Coffee by Kelela
– Dreams by Kelsey Lu
– Zentropy, Next Thing, and Fit Me In by Frankie Cosmos
– My Woman by Angel Olsen
-I Want Your Love and Everybody Dance by Chic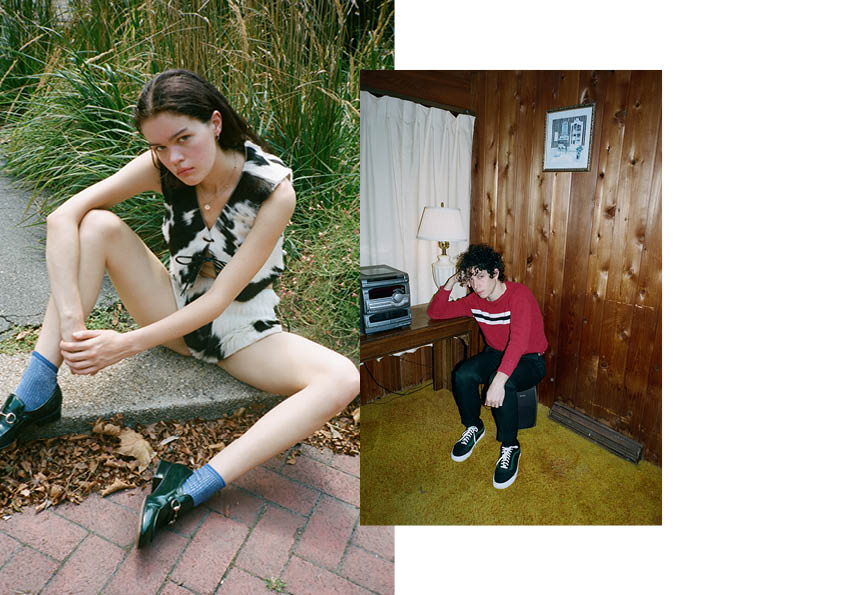 What can we expect from Emmanuel Olunkwa in the future?
I am working on a few projects that will be released over the next year. I'm open to collaboration and am always looking to step outside of my comfort zone, so we'll see how people respond but I'm not too concerned.
By Indiana Roma Voss
Merken