The UK style is hard to imitate, and this week's Model to Watch oozes that UK rock vibe we crave. Martha Rose is the perfect mix of girl next door and Kate Moss rock and roll glam, a kind of style that is only a natural progression when both of your parents were models in the 80s. Having already been featured in Hunger, Clash, Dazed, Material Girl, Wonderland and Oyster magazines the 18-year-old Brit is conquering the fashion industry. INDIE talked to Martha about the trials of modeling and her number one guilty pleasure.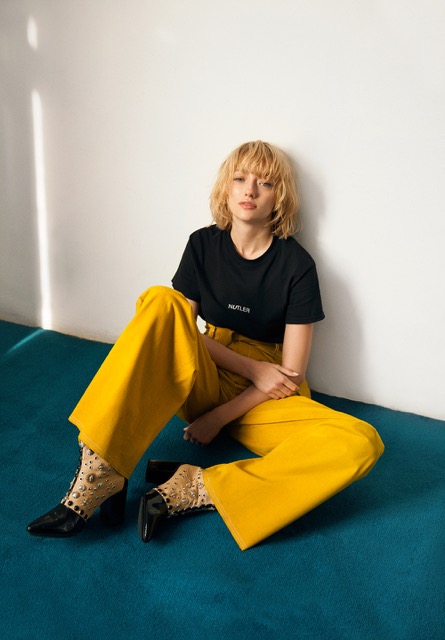 Black cotton t shirt – Nutler, Yellow trousers – JH. Zane, Embellished boots – Toga Pulla
How old were you when you started modeling?
Thirteen years old
Was it something you sort out or were you scouted? Tell us the story.. 
Both my mum and dad were models and each had long careers. My mum was with the same agency as I am now, Select. But when I was scouted on the streets of Camden it was just a huge coincidence.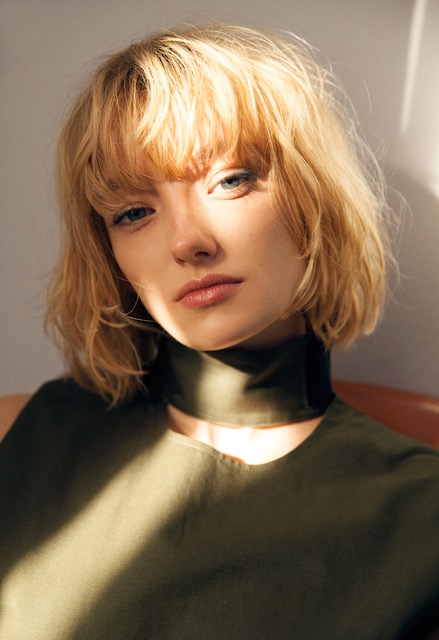 Velcro neck top – Helter
If you weren't modeling what would you be doing?
I probably would be in a gap year, I love traveling, it's my favorite part of modeling. If I wasn't in the industry I would do it my own way and see as many things as I can. I love Asia especially, I would be traveling from Thailand to North India to South India, up to Nepal again, making zig zagging lines across the continent.
What's the hardest thing about modeling?
The hardest thing I'd say is taking criticism. Mostly about losing weight and what clients think about how you look. It's a hard concept to grasp, you have to see yourself as more of a product; you have to maintain its standards. I can say that being a teenager and a model is very hard, you can't eat and drink the same thing all your friends can. Don't get me wrong, you can sometimes, but definitely not as much.
What's the best thing about it?
The best thing about it is definitely traveling, I've been to some really nice places through working like Sweden and New York.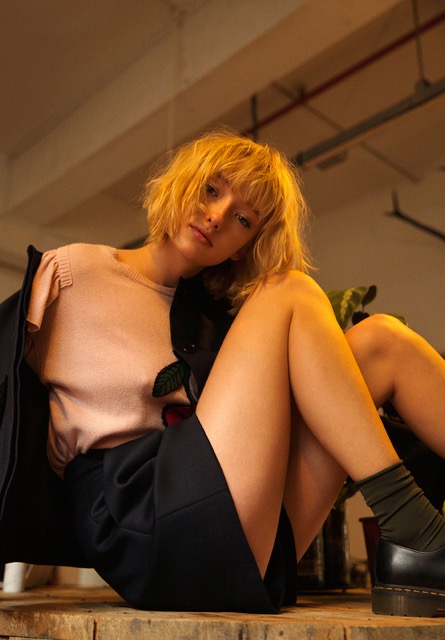 Cashmere jumper – Preen Line, Jacket – Minki Cheng, Shorts – Orla Keily, Socks – Stylists own, Shoes – Dr Martens
What has been your favorite shoot so far? 
I think it will always be the Vivienne Westwood campaign, as the clothes were so skillfully made and weird.
If you could transport to any time in your life right now where and when would you be?
It would probably be to when I was fifteen, I loved that age. I had no worries whatsoever!
Favorite 3pm pick me up?
Probably a strawberry and banana smoothie with Chia seeds.
Guilty TV show… 
Once upon a time!
Current song you have on repeat? 
Fleetwood Mac – Dreams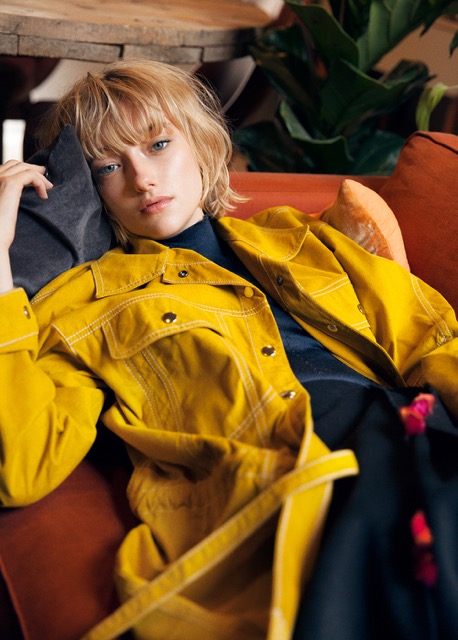 Mustard Jacket – JH. Zane
What is the weirdest thing you've ever seen on the subway?
An advert for Scientology.
When you imagine yourself at the age of 70, where in the world are you? And what does your wardrobe look like?
Probably living in my favorite place in the world, Goa India. And my wardrobe would be the same in the summer that it is now but all year round. Floaty handmade clothes that I've collected from all round the world.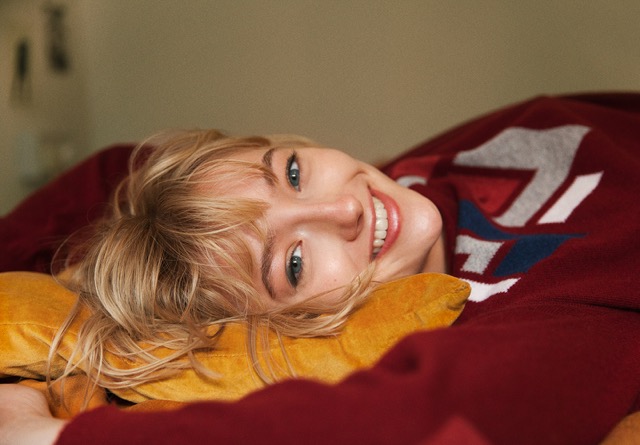 By Caitlin Hennessy
Merken