To many the year 2016 has been a big disappointment, multiple cases of racial police brutality around the world, Donald Trump winning the United States presidential election, the U.K. brexit and the general hate crimes spreading the globe. How is it that we've come so far to fight for our general beliefs and yet it feels as if we're about to start all over from the beginning.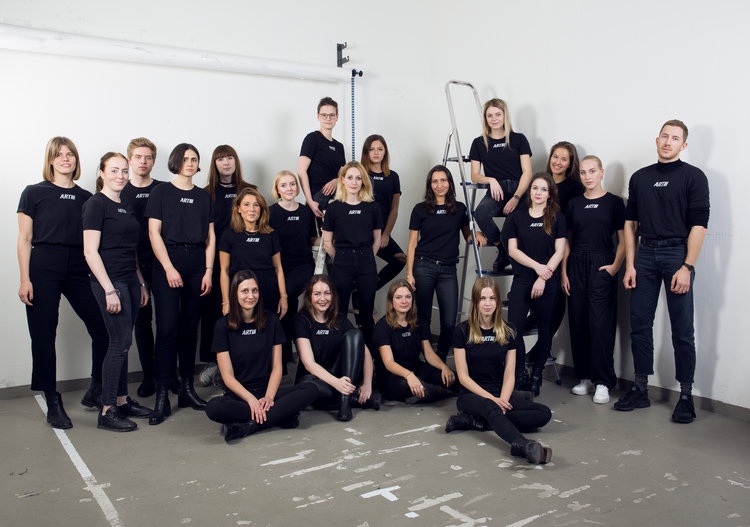 Hamburg based Fabian Hart of fabianhart.com has teamed up with twenty- five of the most up an coming and current journalists to create the campaign for his solidarity t-shirts named ART III. The name sprouts from the basic law, which defines the equality of all people:
1. All persons are equal before the law.
2. Men and women have equal rights.
3. No one may be prejudiced or favored because of his sex, his parentage, his
race, his language, his homeland and origin, his faith or his religious or
political opinions.
Familiar faces in this campaign include INDIE's very own founder and editor-in-chief Kira Stachowitsch, our social media editor and events manager Olive Duran who is also a avid activist in the Black Lives Matter movement and our senior editor and photographer Marlen Stahlhuth.
Together we stand in solidarity to fight for a brighter and peaceful future, interested in a t-shirt to support the cause? Be sure to shop here. All proceeds from the purchase are donated to the Basis & Woge foundation of Hamburg, which helps young people who are confronted with discrimination due to their origin, skin color, sexuality or religion. To all of our reader out there this is for you, we kindly ask to spread the word of the cause, be kind, support the LGBT community and think twice before discriminating ever crosses your mind.