Lauren Horwood, a small town aussie gal with an obsession for shooting beautiful girls. Taking inspiration from familiar names like our gal Nadia Lee Cohen, Lauren is constantly traveling looking for the next thing to document. Her style plays between kitch and classic, pin-up and plastic surgery – she's our photographer this week, get acquainted with the one the only Lauren Horwood!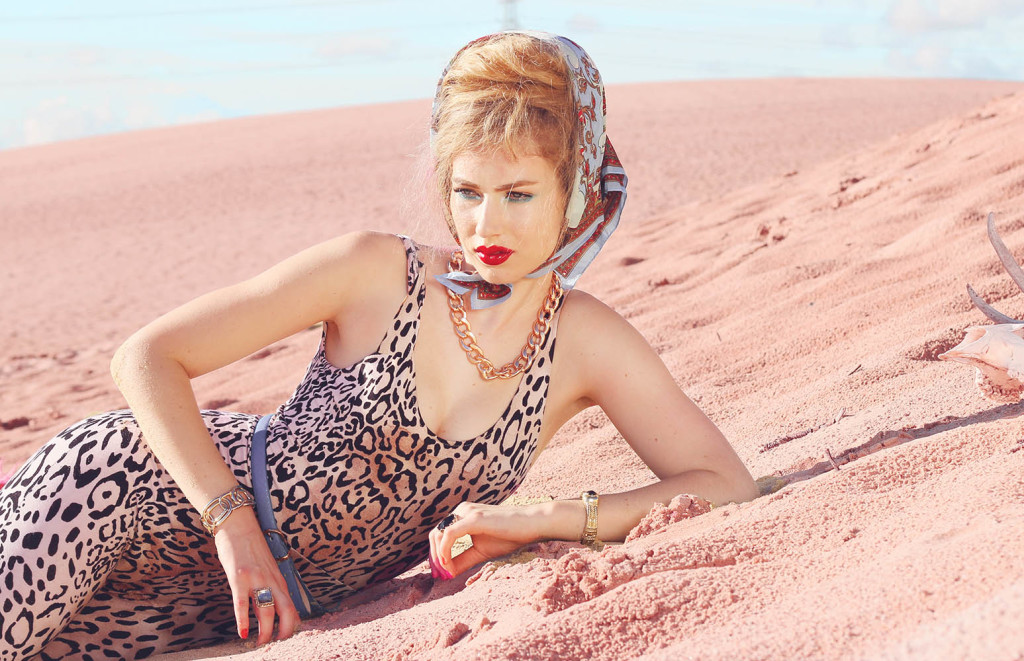 To start off with, can you tell us a bit about who you are and what you do?
I'm just a small coastal town girl and basically do nothing else but take photos and make art with my friends. If I'm not taking photos I'm constantly seeking inspiration and looking at the next place to travel to, the next face I want to photograph etc. Sometimes I help decorate my friends houses, drink too much and try to scrounge for cash to buy cool stuff to photograph.
How would you describe yourself versus how you would describe your work?
Compared to the perfectly groomed beauties I photograph, I am the scruffy punk-rocker with no shoes on, swearing at my camera because it sometimes won't focus. It's the best of both worlds and I think my attitude shows through my pictures and I use it to get a lot more out of my subjects. I sort of live vicariously through my subjects, in terms of how they look on camera.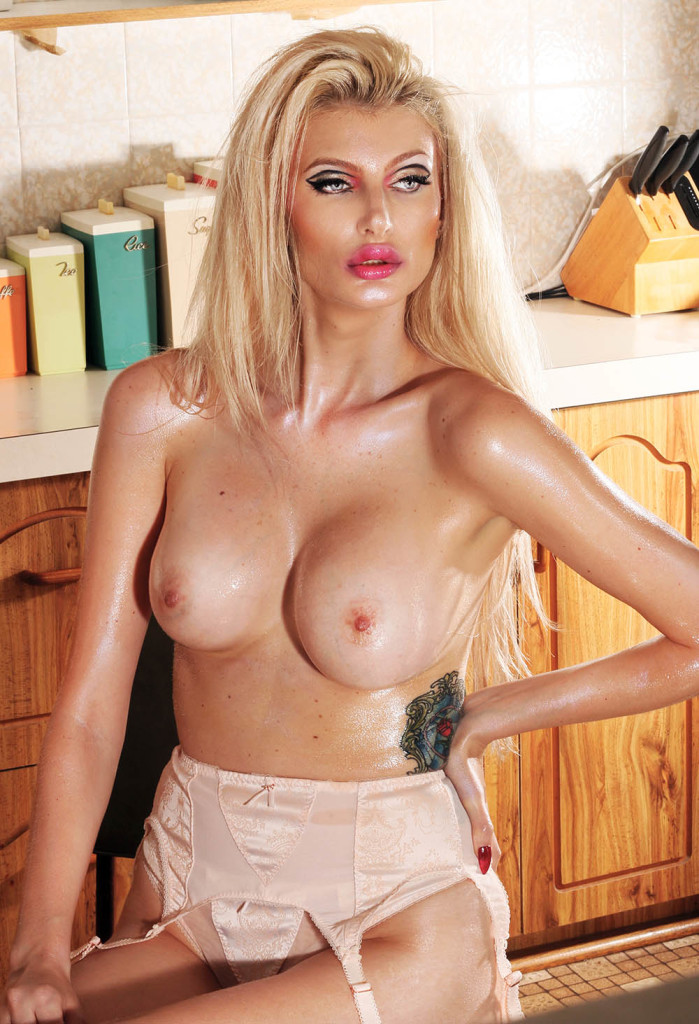 How did you begin taking photos and what is it about photography that made you stick with it?
Later on in high school some friends and I used to make videos and take photos during class… then myspace came along and I discovered pinup girls. I also met a girl at 19 years old (and we are still friends) who is a photographer and I used to pose for her and eventually other photographers. Modeled just for fun but eventually had my own ideas and wanted to start shooting and it's been a constant ever since.
How did you develop your own style of photography?
I think I've taken on a style influenced by a number of different photographers including Ellen Von Unwerth, Dave La Chapelle, Tony Kelly and Nadia Lee. Just shooting as much as I can to get better and better. It's only just now that I think I'm really coming into my own skin and want to really start pushing the envelope with my photography.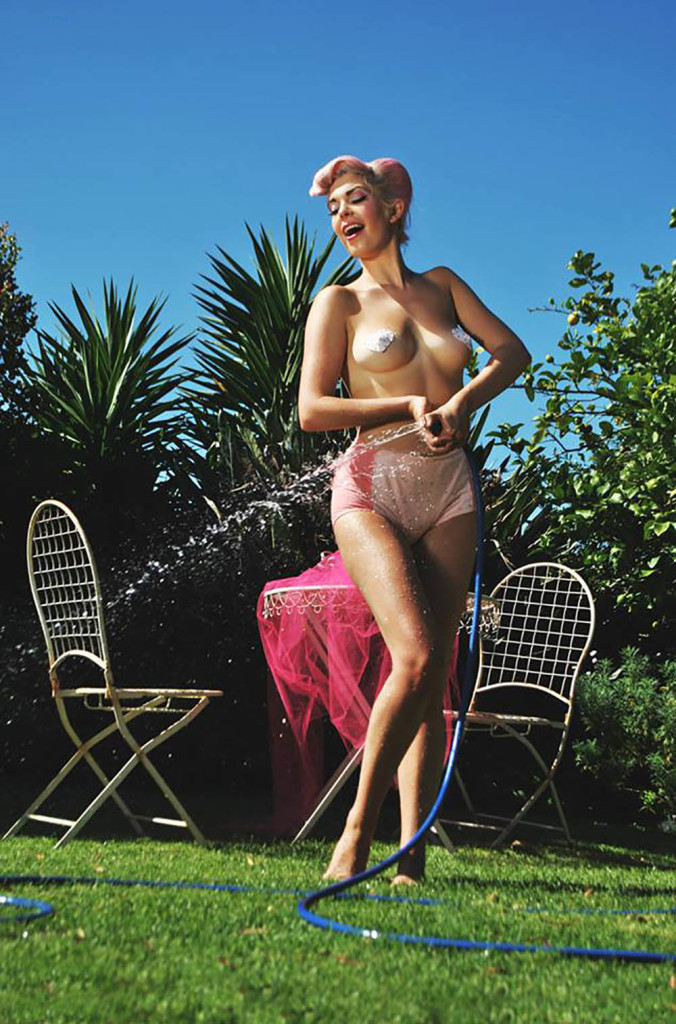 How do you hope your style will develop in the future?
Conceptualise! Conceptualise! Conceptualise! Nothing half-arsed.
You've published a book with pin up model Lady Medusa, how did this collaboration come about?
Lady Medusa and I basically made a bit of magic from the get go and she's been a great model and friend who lets me realise my ideas through her. I had an idea to eventually bring out a book of all my pinups and realised I had enough material for there to be an entire book dedicated just to our work together. It felt like the right thing to do and I'm very happy with it. (find Lauren's book "Lady Medusa" HERE)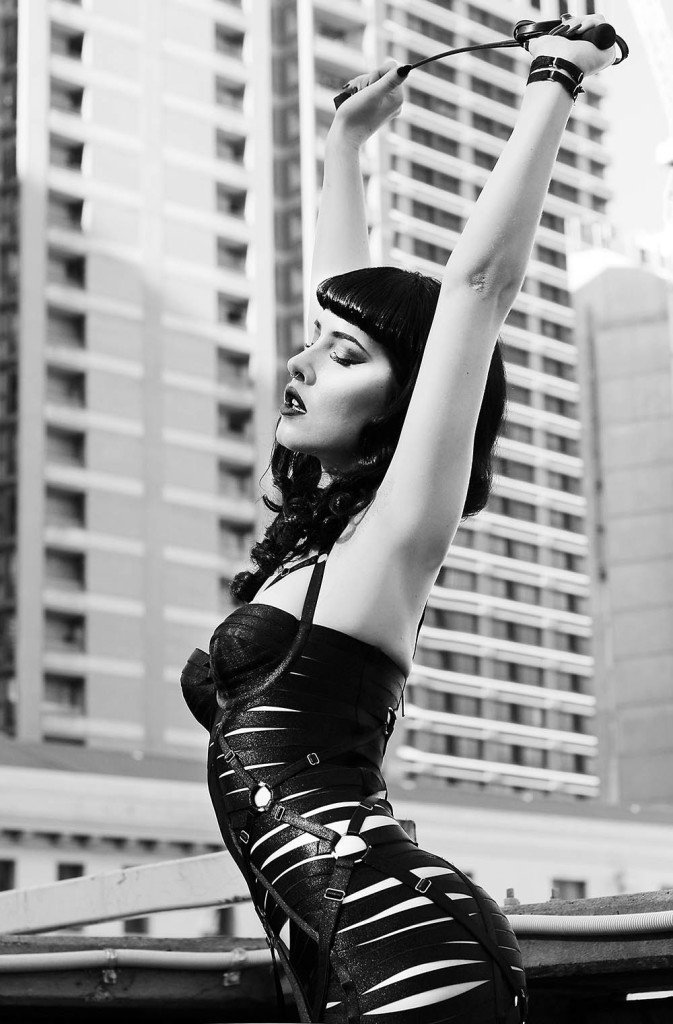 A case could be made to say that your way of depicting women is misogynistic. What would you have to say about this?
Maybe at face value it could be interpreted this way however every woman I've photographed just about, are all empowered and doing it because they can, they have a choice. They are all either successful business women or talented and following their passions. It's more about all different body shapes and sizes and embracing diverse beauty. When I'm behind the camera I get so excited at how great a girl looks and we feed off each others' positive energy. It's basically an all female operation, not intentionally but how I've gone about it all is quite the opposite of misogyny.
What camera(s) do you shoot with and why?
I started shooting on a Nikon d3000 and pushed that thing to the limit, was great to learn on. Now I shoot with a Canon 70D which is nothing special, it was all I could afford and still owe my mum for it! However I know it inside and out and know how to get really good results out of it. Also I've just picked up my Dad's old Olympus film SLR for a bit of fun on the side.
Tell us about a bit about favorite projects you have worked on?
Currently I'm working on a DIY zine loosely based on old school Playboy centrefolds and it's taking me to different cities and states to photograph naked ladies of all shapes and sizes. An all inclusive, no retouching, au naturale piece of art. I'm letting it take on a life of its own and have no idea how it's going to end up but it's fun getting there. I also love working with clothing labels, like Hola Chica & El Rodeo. It's always chilled and I can do my thing and love getting behind creatives who work from the ground up.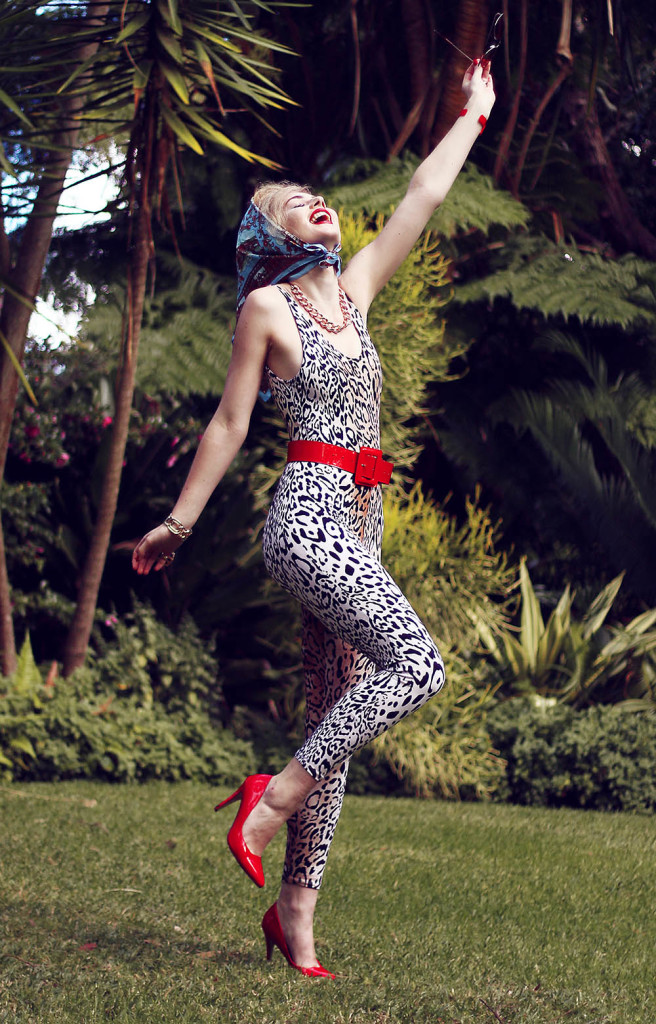 Top 3 bucket list collaborations?
Vivienne Westwood no question! The mother of punk and fashion herself!
Dita Von Teese, however I'd love to do something incredibly far-out with her, something totally different to the norm.
Courtney Love. She's bad, she's stylin'.
You mentioned your love for photographer Nadia Lee Cohen, what is it about her work that appeals to you?
Her aesthetic has a major appeal! I love the huge hair, the amazing colours, characters and stories. Her lighting is incredible, the styling, it's just visual eye-candy and I can't get enough of it. I think there's some similarities in what we like, especially the 50's, 60's and 70's. She's absolutely incredible.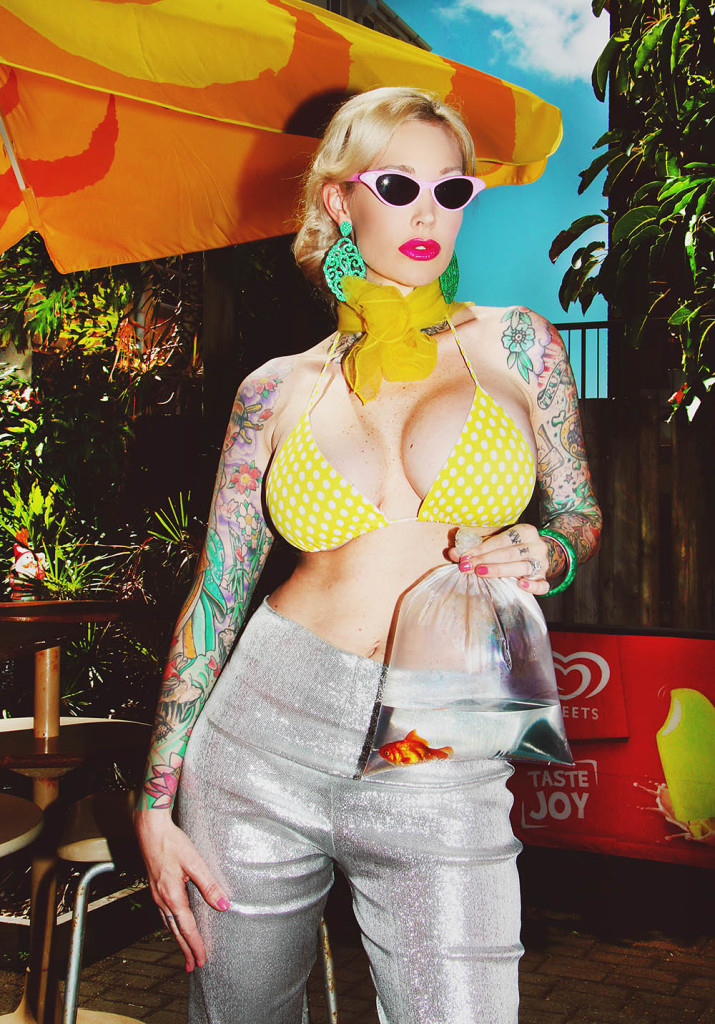 What can we expect from Lauren Horwood in the future?
Hopefully big things! More exhibitions and travels back to the US and Europe. I've got some ideas brewing that should hopefully impress and work with more amazing creatives.
By Indiana Roma Voss