Photography Nicolaj Didriksen
In the world of Anne Sofie Madsen contrasts lose their antagonist behavior and melt together to a symbiosis of femininity and boyhood, street-credibility and avant-garde, wearability and figments of the imagination. The Danish born, London based designer developed her style while working for the likes of John Galliano and Alexander McQueen, then realized she wants to tell her fashionable stories under the veil of her own brand. Since 2012 Anne Sofie Madsen layers, de- and reconstructs for her self-named label and already won numerous prestigious prices that led to her showing ready-to-wear collections in London and Paris. Madsen creates apparel for modern princesses that don't wait for a stupid prince but conquer the world by themselves. We caught up with her to talk her latest SS17 looks, the definition of being a woman and her wish for never-ending movement.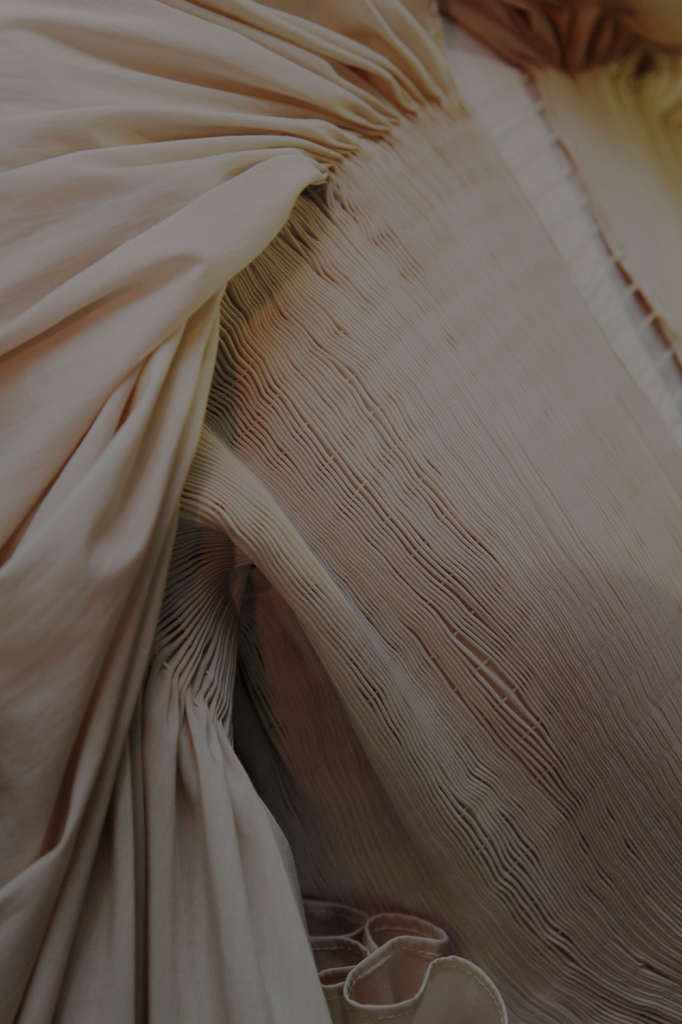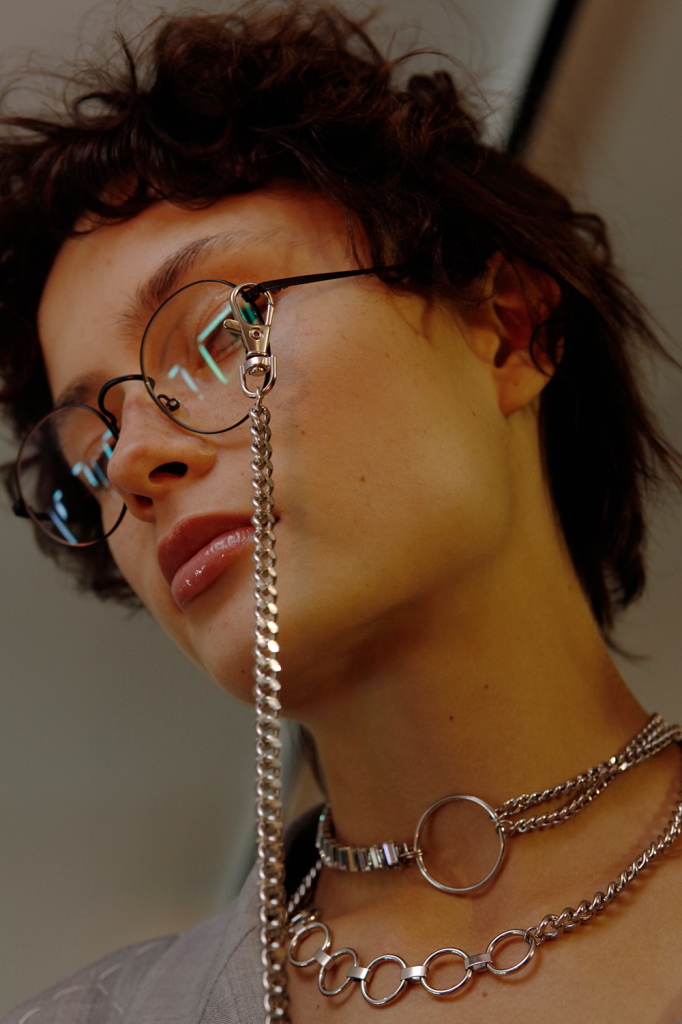 What would you like to tell the world about your latest collection?
That failure can be way more powerful and interesting than success.
Which secret/influence is hidden in your SS 17 collection and is only visible to you?
There is a tent in the print and a tent-coat. It's a very personal reference for me and refers to
Tracy Enim's installation "Everyone I Ever Slept With" – a tent with embroideries of the names of her sexual conquests. This work had an extreme impact on me when I first saw it – I'll guess you can say it somehow shaped me as a person and it's a piece that made me understand what being a girl and female sexuality could mean in many different ways. I have not used a picture of Tracy's tent. And there is no names inside the coat. But I believe the person who wears it will make their own marks. Besides this…. the tent has many different references to me – my feeling of homelessness – even if I have a place to stay, my constant longing for movement, endless festivals where no one finds their way home.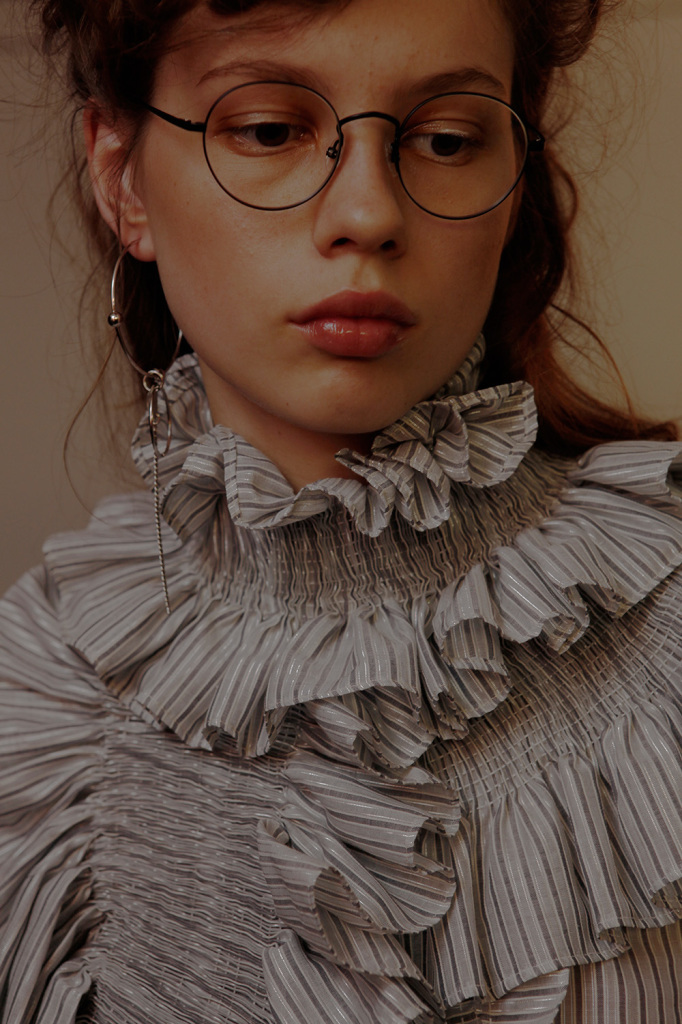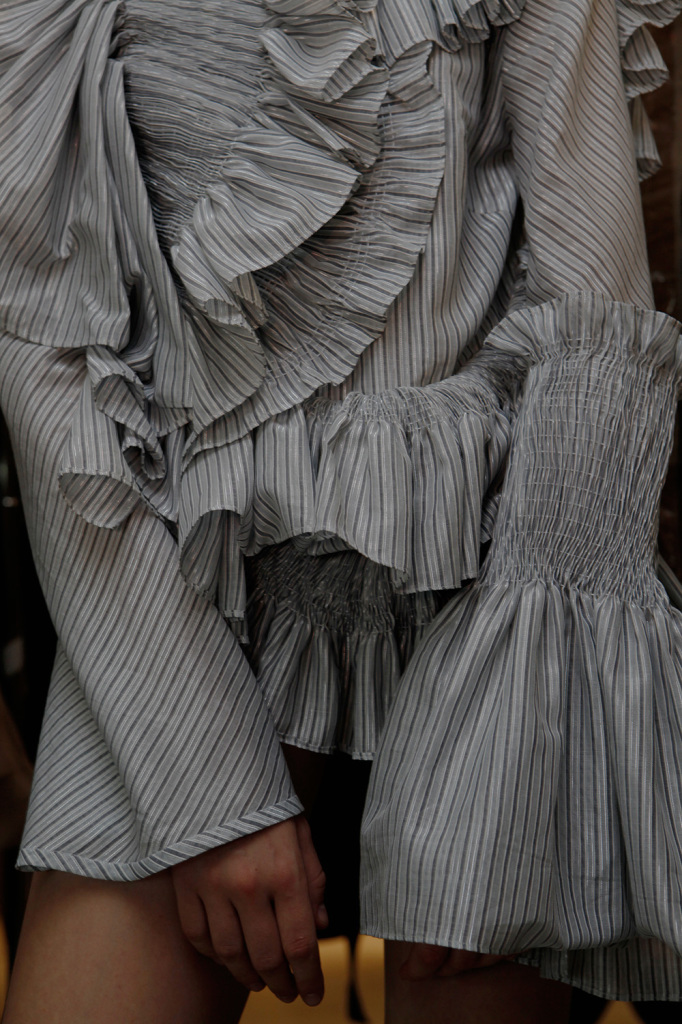 In which era would you have liked to live (fashion-wise)?
La Belle Epoque.
How do you define being a woman? What does gender mean to you?
I grew up on a small island and I'll guess you can say I had a very gender-neutral childhood. My hair was short, I was never dressed in girls clothes, my parents did not read any kind of girls literature for me. My gender was never an issue and that made me feel perfectly free… When I did the first year of my A levels people would still be confused wether I was a boy or a girl. Later everything changed of course.
I'll guess most people was surprised that I chose to study fashion – but for me this was the only field where I felt girls was aloud to compete equally with the boys. When I started studying fashion I became extremely interested in how my teachers and fellow students often would look down on feminine looks and expressions and I became really attracted to everything princess-like, sexy and sparkly. I have a hard time defining myself being a woman. I don't wake up thinking "yes – I am a woman". Most days (the best ones) I don't even consider my gender. Some days I dress like a woman and some days I dress like a man… Some day I believe we will talk about humanwear instead of menswear or womenswear.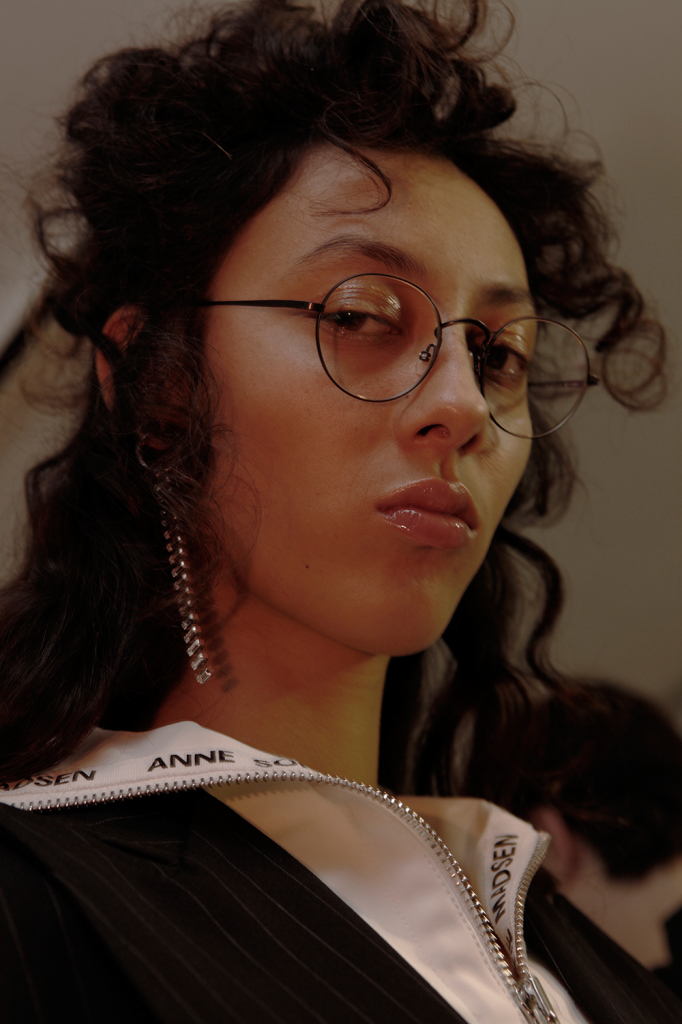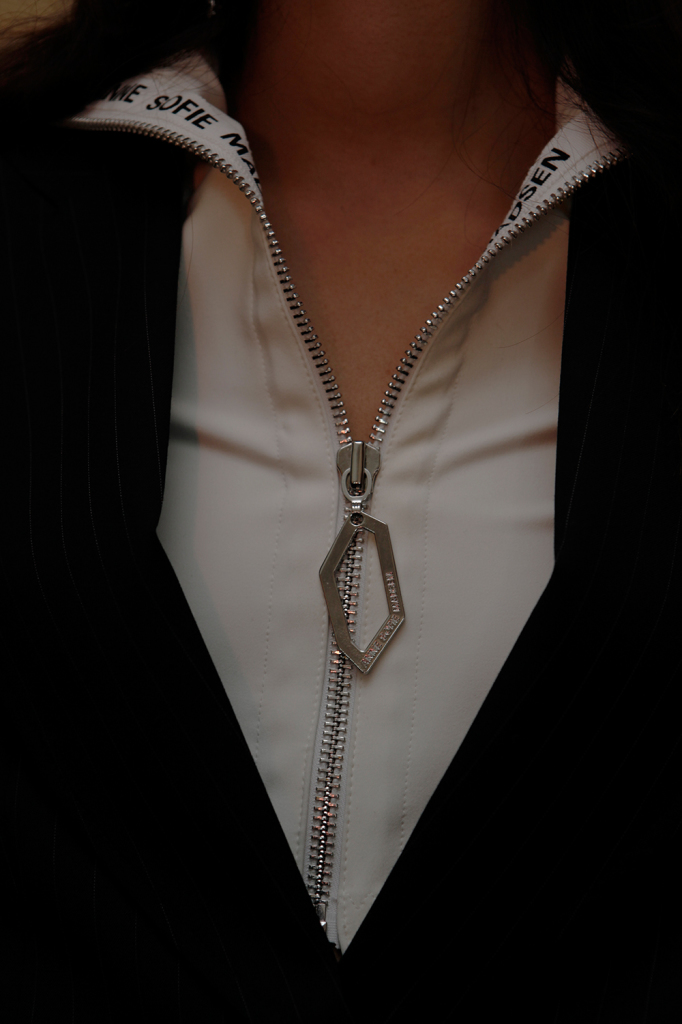 Which moment stands out from your time at Galliano? And at Alexander McQueen?
The two places where as different as night and day, but for me they had one thing in common – the art of storytelling. I think the two experiences has made me dare to see fashion as a very personal expression, even if it means that I have to show fragile and less flattering sides of myself. And I learned something very important about myself, that the greatest motivation for me as a fashion designer was to have my own name on the neck label.
What's your favorite word when talking about fashion?
Immortality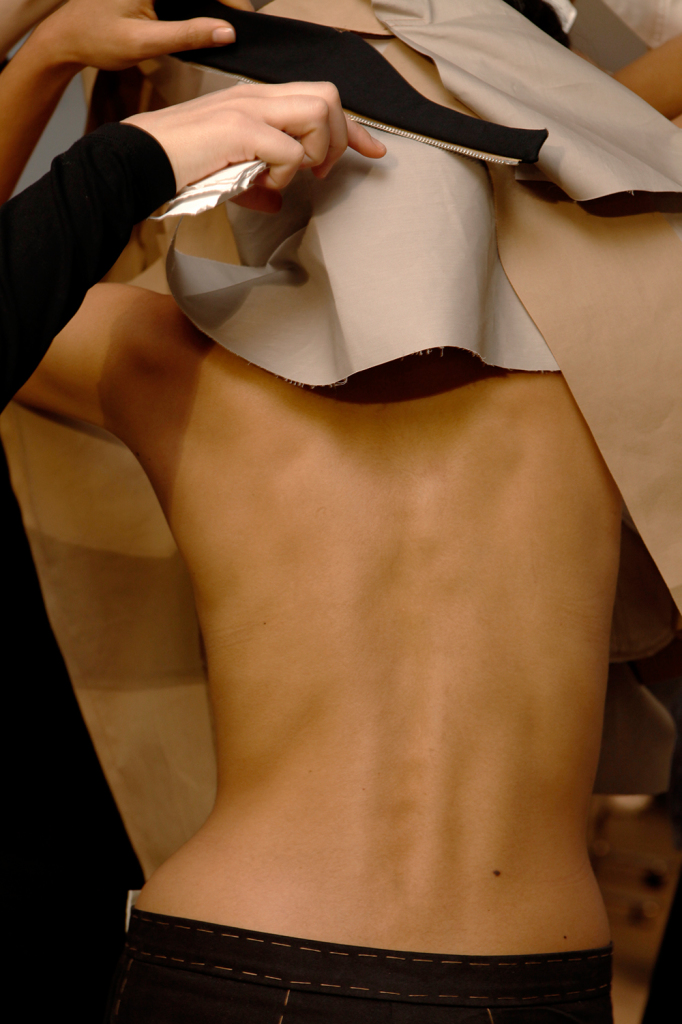 When did you realize that you've developed your own signature style in designing?
I've always wanted to draw, but I found out, that while I was very fascinated by shapes and forms, I was even more interested in movement. Fashion turned out to be the perfect field to marry my flair for visual artistry with my sensibility to human movement. I actually spend most of my studies on doing 2D animation and storyboarding. But at some point fashion caught my attention. I was seduced and then I joined the dark side. For me, fashion is an extraordinary media. I love the fact that the pieces I create will end up being a part of peoples live and be a part of their story – the pictures on their phones, the craziest party or a broken heart. I love the speed and I'll guess I am addicted.
Have you ever reconstructed your life?
Yes – I think I do it constantly. We move the studio every second season, meaning that we have never made more than two collections in a studio. I love to move. I love to trough everything a way and change.
Which song makes us understand Anne Sofie Madsen?
'Some Velvet Morning' by Nancy Sinatra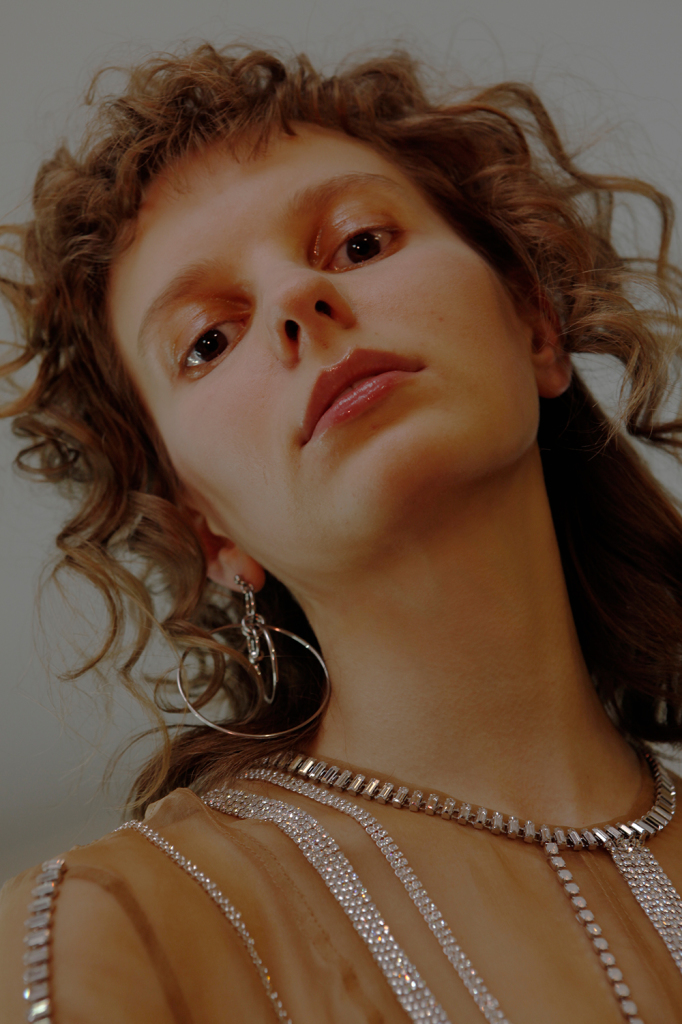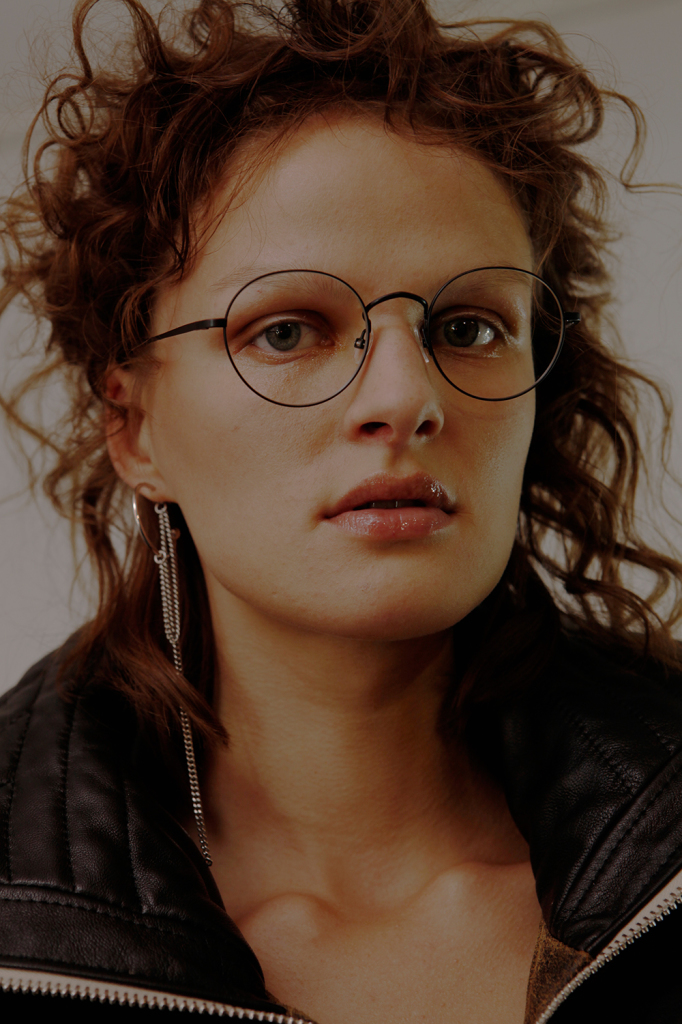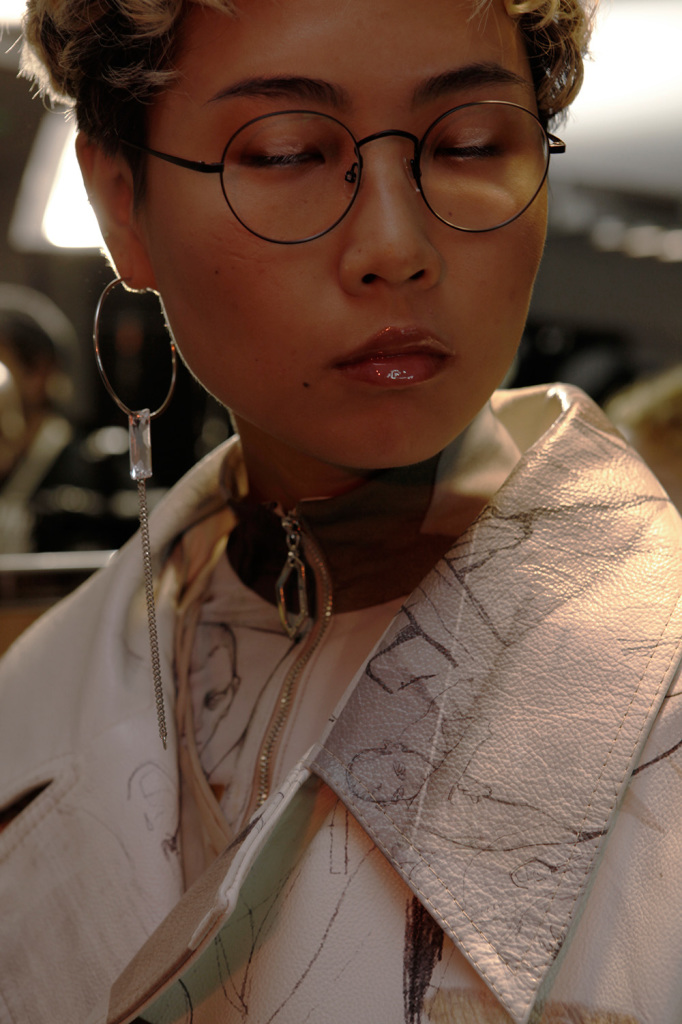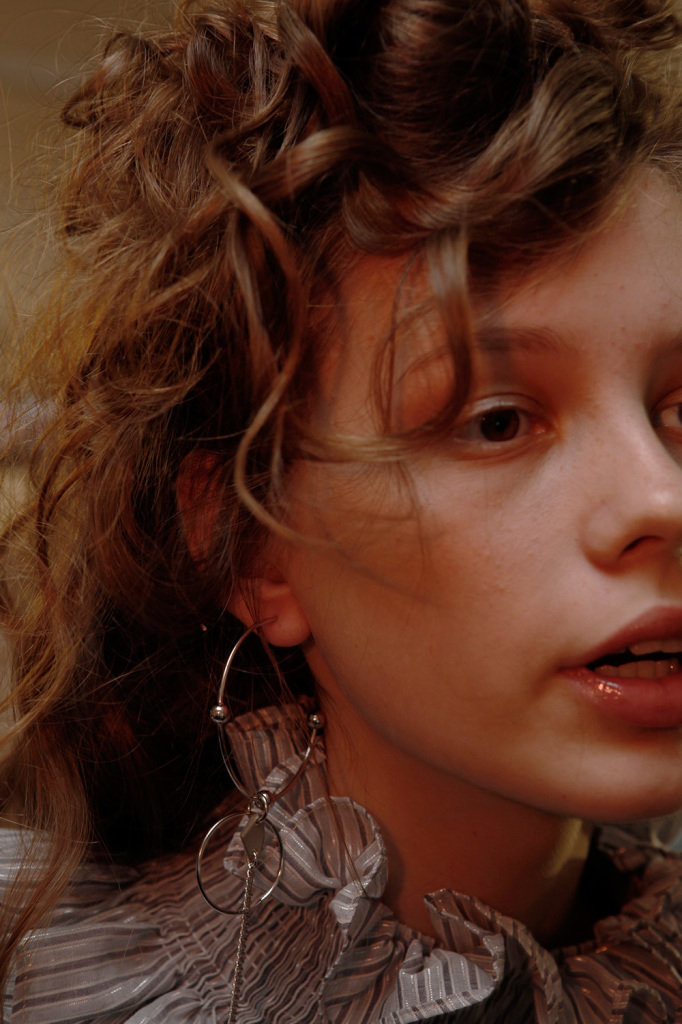 By Marieke Fischer
Merken
Merken
Merken
Merken
Merken
Merken
Merken
Merken
Merken