Picture courtesy BABYHOUSE/ MADE 
A lot from the new crop of Anti-luxury brands, MaisonTheFaux is the label that pokes fun at couture, by making their own. The Arnhem-based label has the sense of humour of Spongebob while making their version of Avant Garde apparel, using cuts, silhouettes and awkwardly amazing text prints. The key point here, being the fact that they are self proclaimed 'humanwear' designers.  Creative directors, Joris Suk and Tessa de Boer collaborate with artists and young talent for each collection to come up with something that shakes up the fashion scene.
Since 2014, having released five collections namely : 'It's Cleaning Day!', 'Make a U-turn if Possible' and 'C'est Vrai ou C'est FAUX?', 'ANNA'and 'ANNAANNA-ANNAANNA', the dazzle-provoking fashion house is about to take the world by storm with their future plans of opening fashion stores in Lebanon, to an album, to having their own reality TV show.
Here's the latest know- what of MaisonTheFaux S/S17 presentation from MADE New York: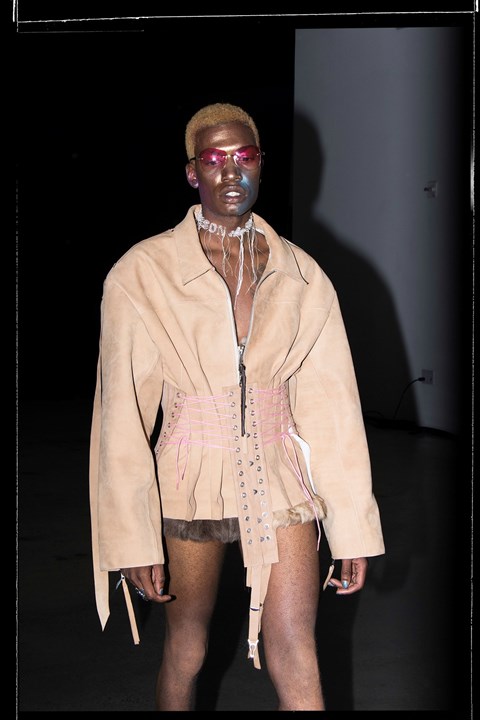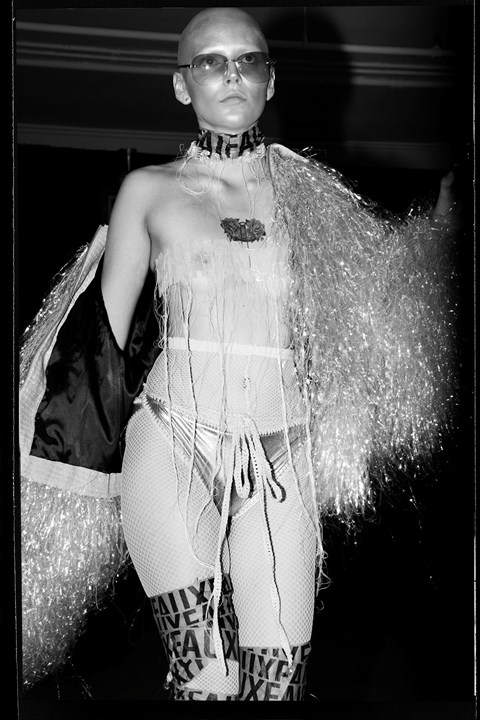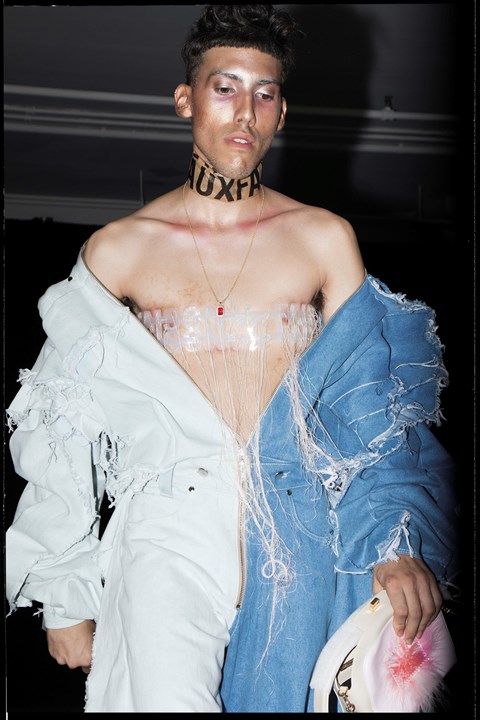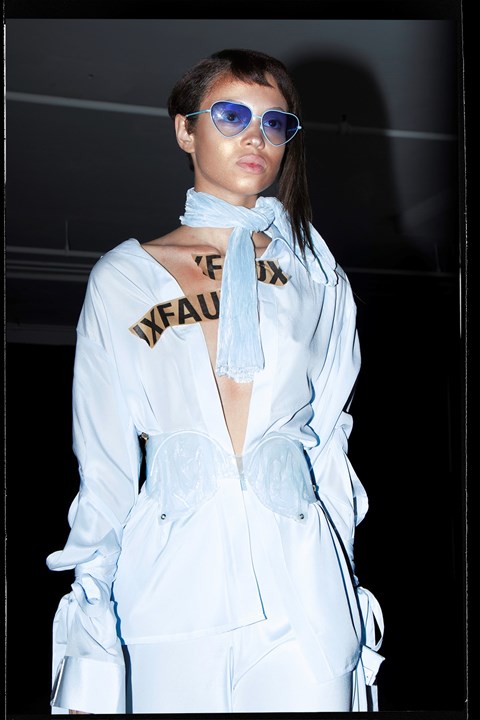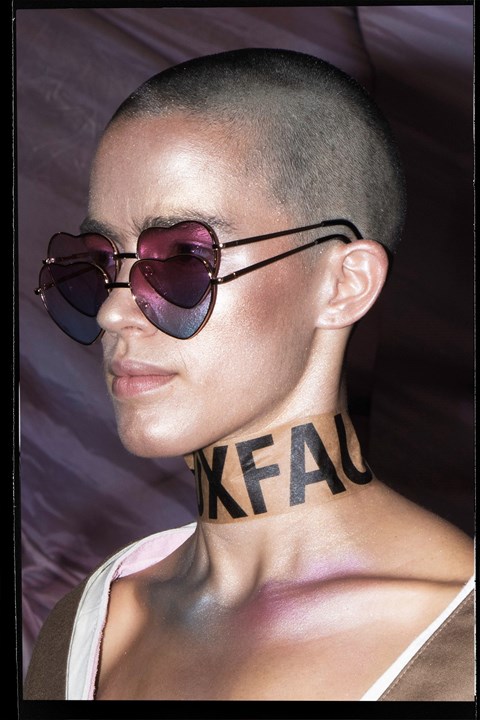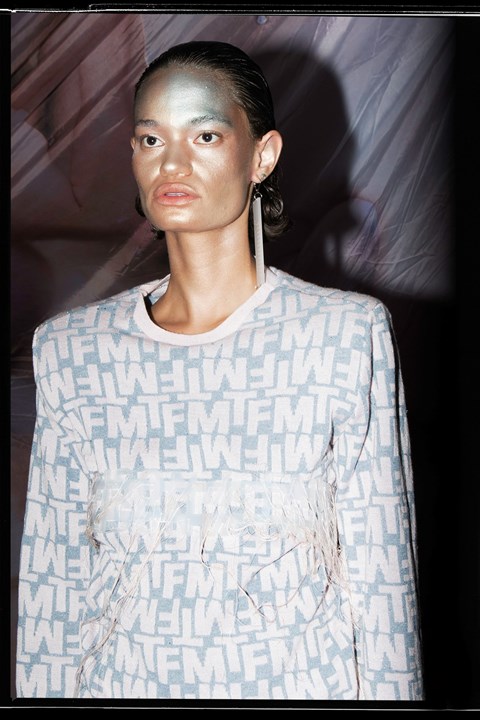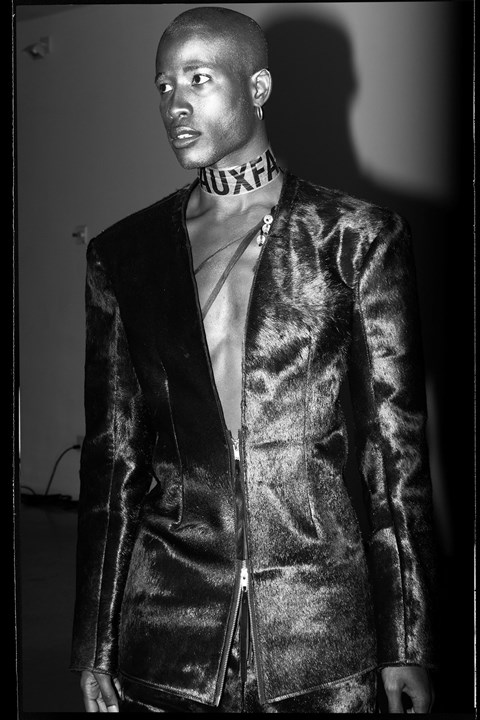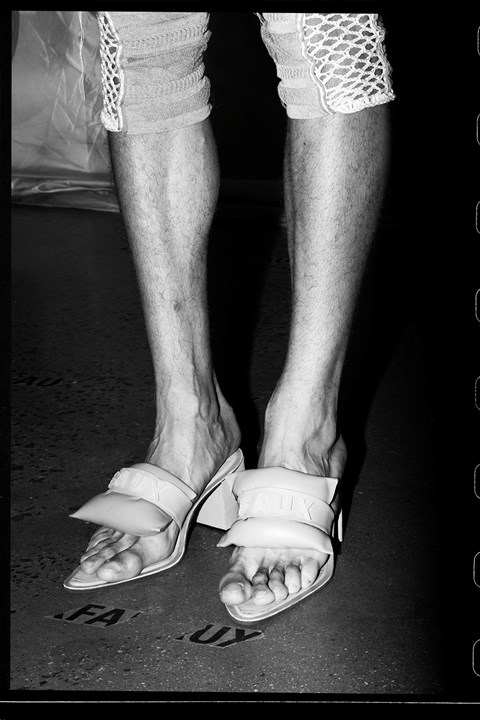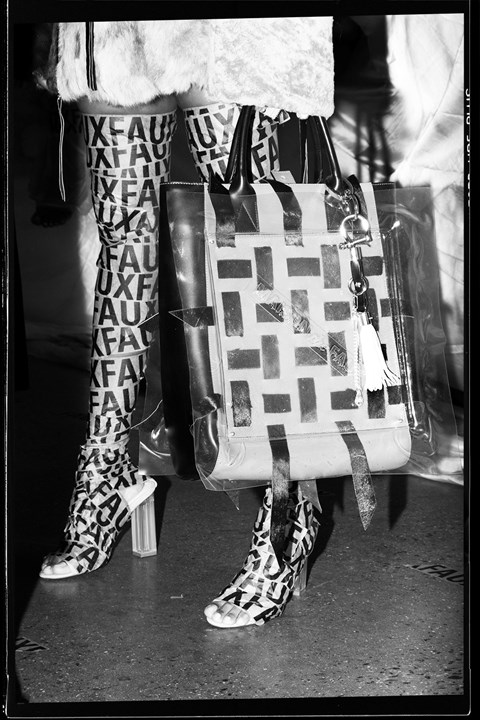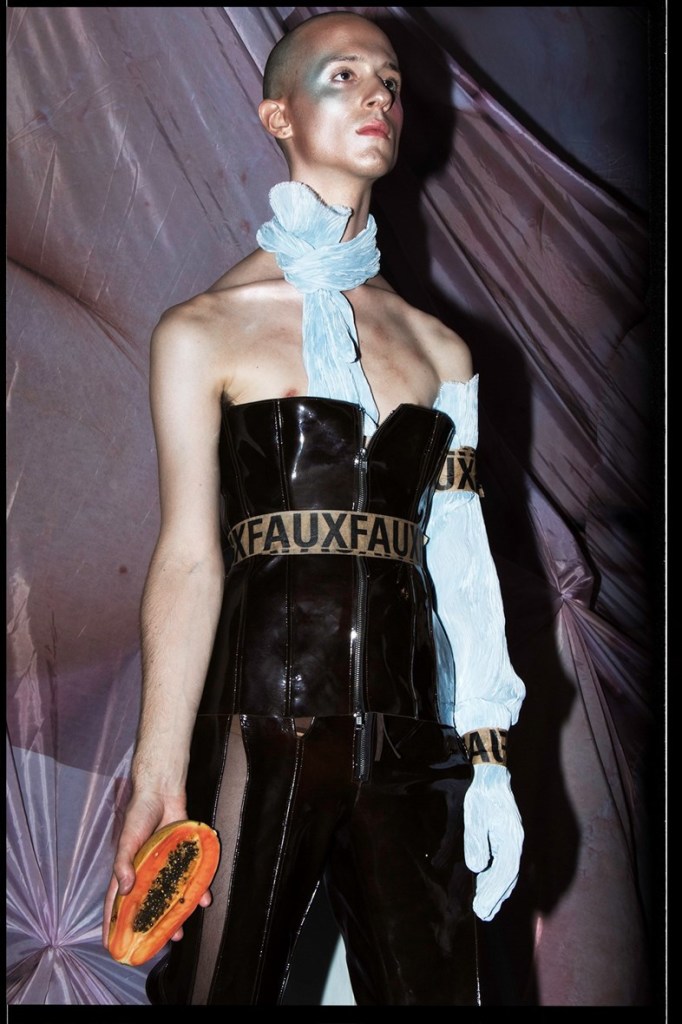 By Shrovona Paul
Merken