Photography Bennet Perez (Wilhelmina) @b3nnet
Talent Kanerflex, Melamurder
Styling Dominique V. Richardson
Makeup Whitney Olson
Hair Amber Rose
Video Jeannette
Producer Anji
Having wow'd in films like SHOWstudio/Nicopanda's OPEN UP, Kaner modeling for Calvin Klein's new campaign, and Mela in the DAZED film 'Gang' while working as professional dancers with artists such as FKA Twigs, Major Lazer, and Brooke Candy, Kaner and Mela flex it for Anji Becker's creative team. All game for the artistic freedom and their culture's iconic fluidity, the New York/ London based duo have got moves that kick ass.
Kaner (a.k.a Kanerflex) grew up in the UK and was diagnosed with autism during his childhood. Despite what might be considered a setback by others, he embraced his uniqueness and natural self. Dance played a big part in his ability to free himself and find focus as a young adult. As a teenager he taught himself to become a master in the dance genre of 'popping' simply by studying YouTube videos of his mentors. He then went beyond that to develop his own unique style that incorporates many different dance genres into one, and he took that talent all the way to the semi-finals of the UK tv show "Got to Dance" in 2014. Kaner's career has taken off recently after joining FKA Twigs on tour, coming out in her videos, and even collaborating with her for Calvin Klein's campaign. He considers himself an artist, beyond a dancer.
Mela (a.k.a Melamurder) grew up as a Puerto Rican in Brooklyn and Staten Island, NY. She's an artist who is bold and passionate about her art. Discovering dance at the age of 14, Mela found her game in dance. Dance was something that set her free, challenged her, and helped her grow at a time when she could have easily gotten pulled into the party scene that many of her peers fell into. By 16 she got discovered by a friend of Diplo who saw her perform with her friend's band in the underground music scene of New York. Since then she's spent 3 years touring with Major Lazer as a choreographer and dancer, travelling to almost every continent in the world. She also made her voice heard when she starred in the DAZED film 'Gang' by Clayton Vomero.
These two dancers got together after finding each other on Instagram and connecting on a deep level before meeting in real life. About a year ago Mela and Kaner met in London and have been inseparable ever since. They describe their relationship as effortless. Their movements convey human unity through ritual self-expression. They flow together, push each other to be great, and reassure confidence in one another. At the same time, they also flow together as part of a bigger wave; the youth movement and its open-minded perspective.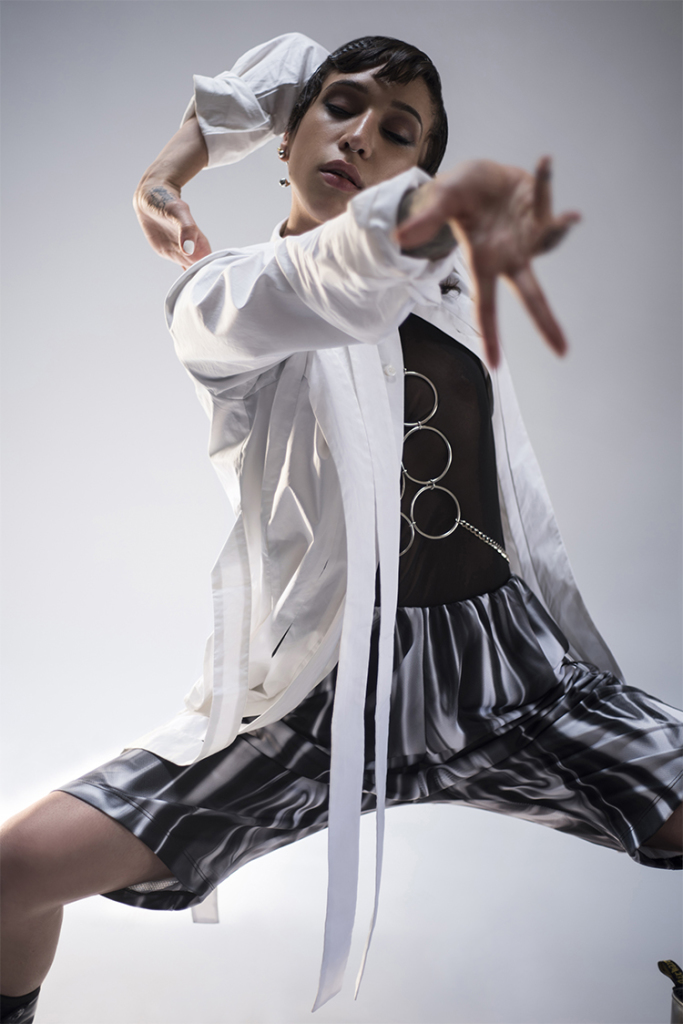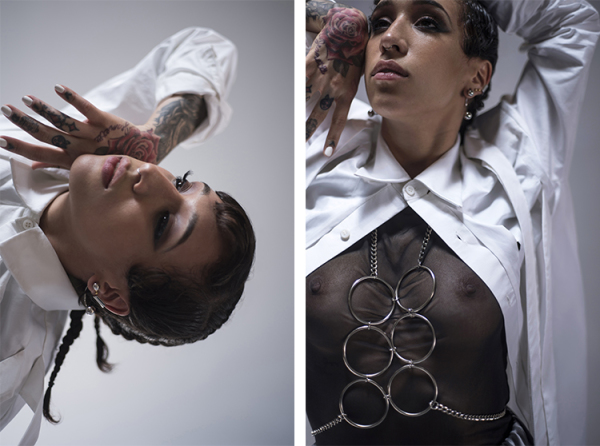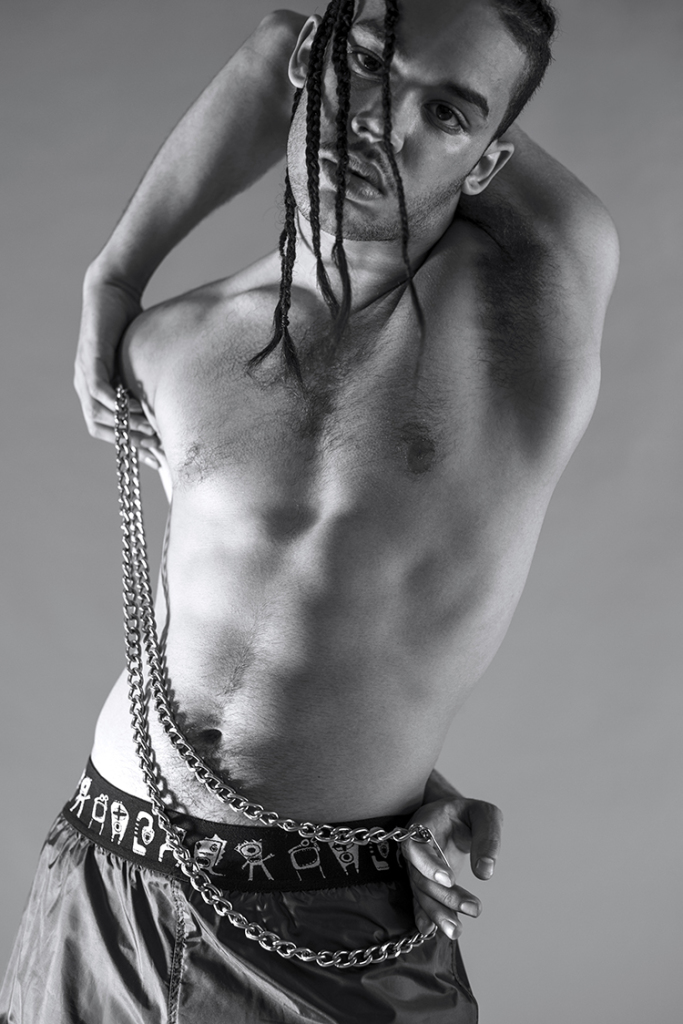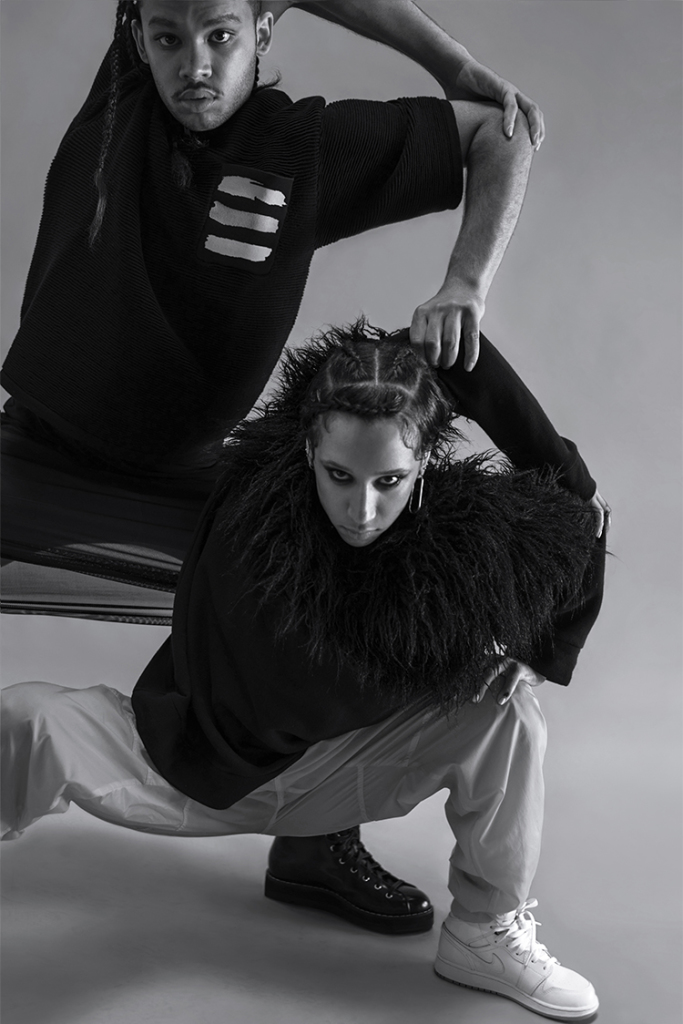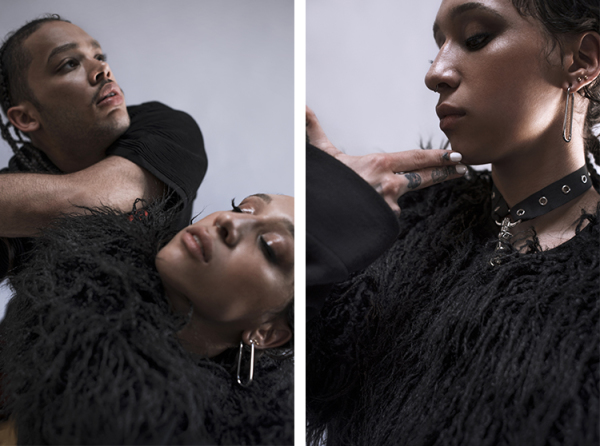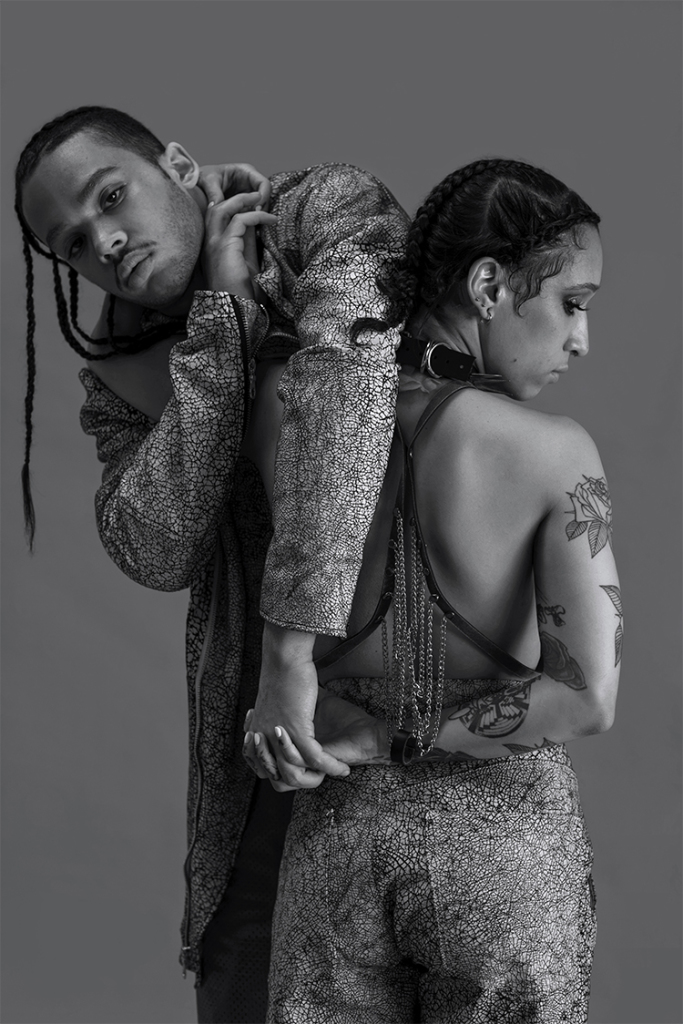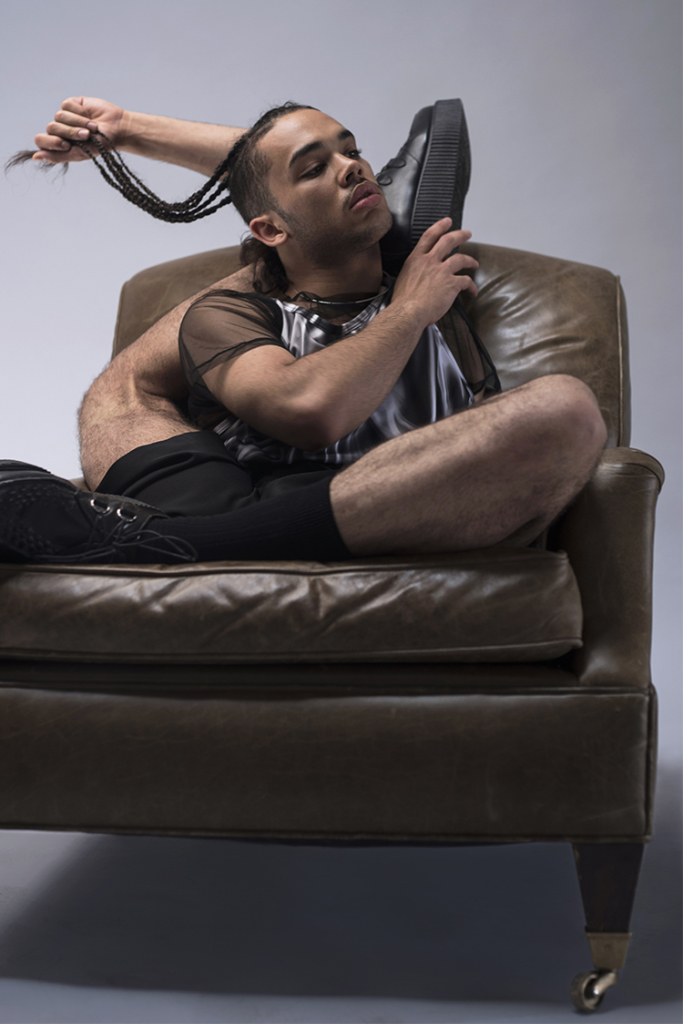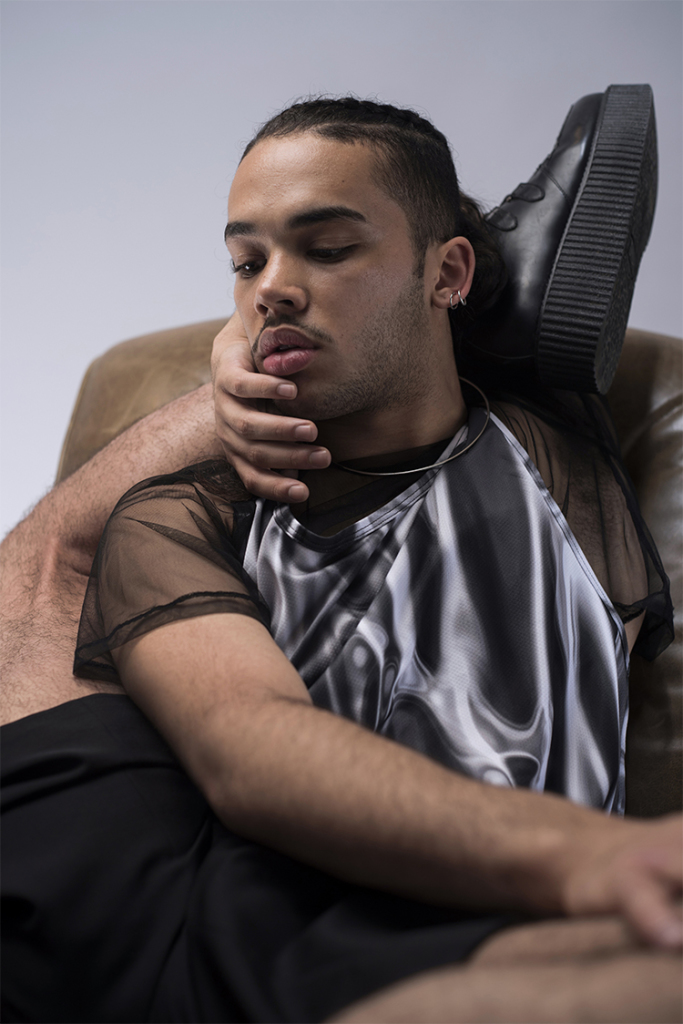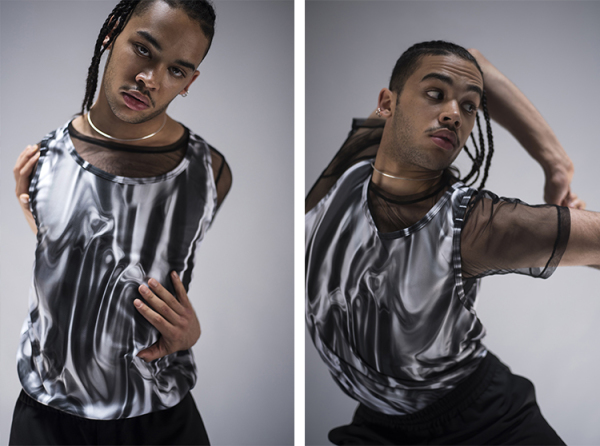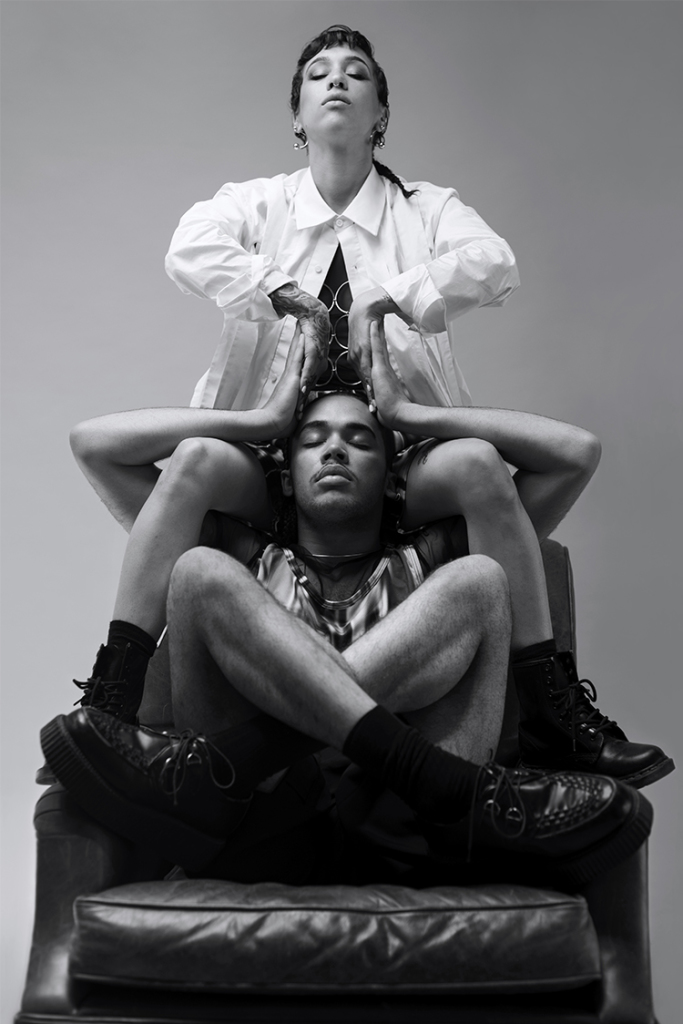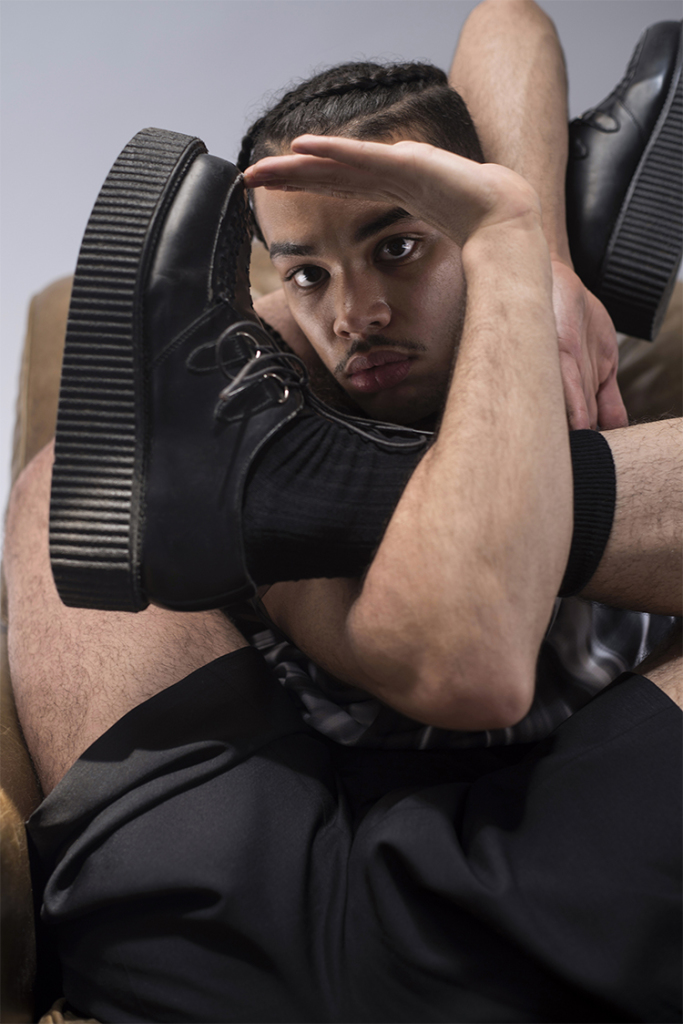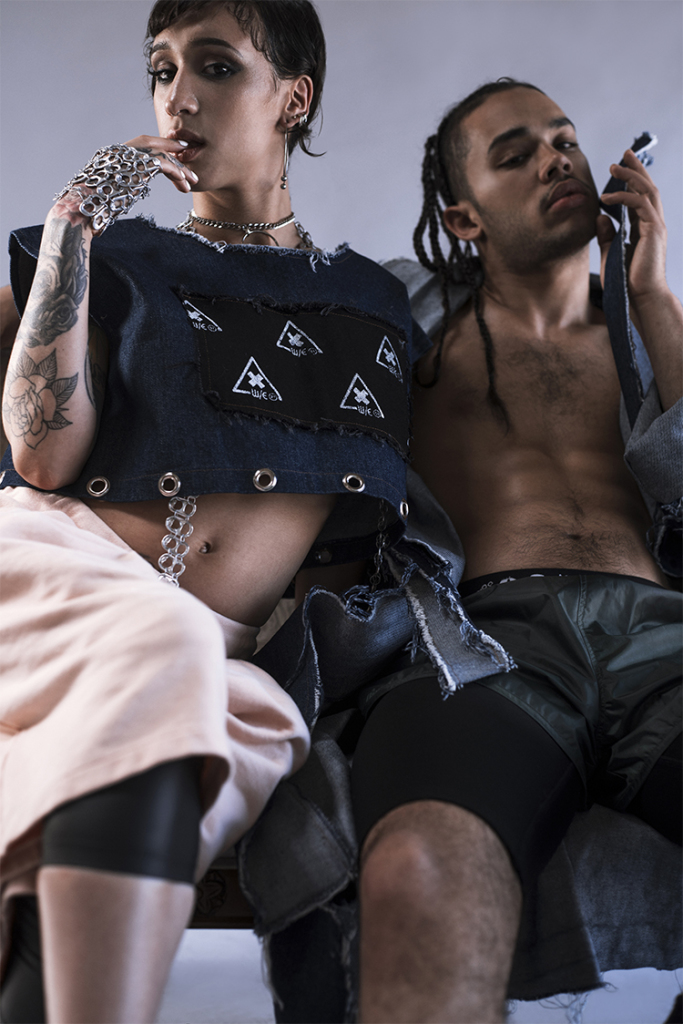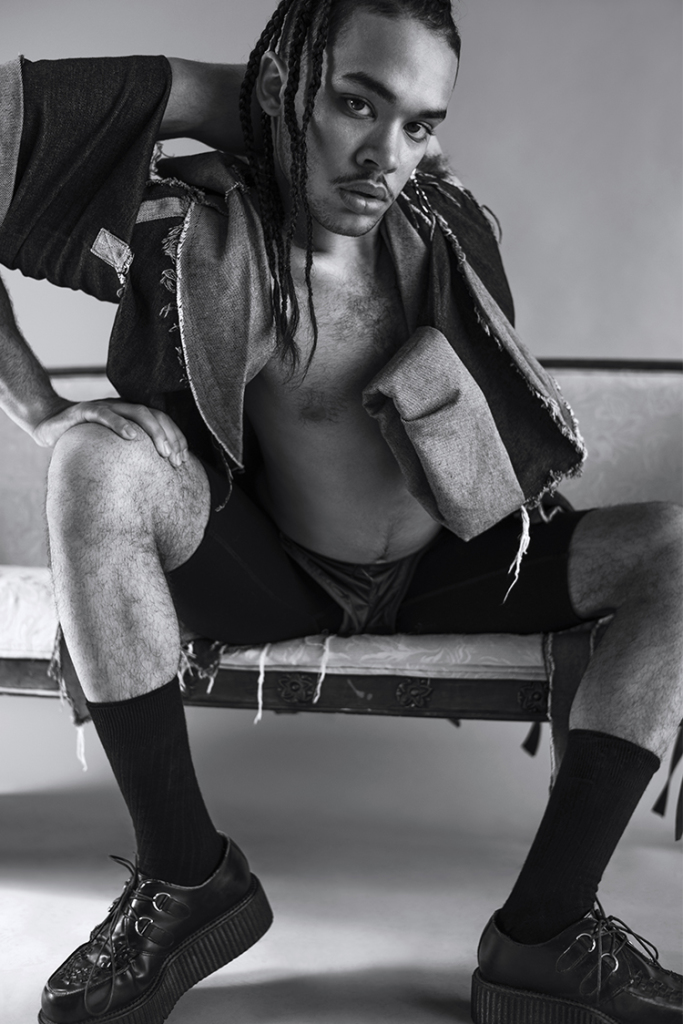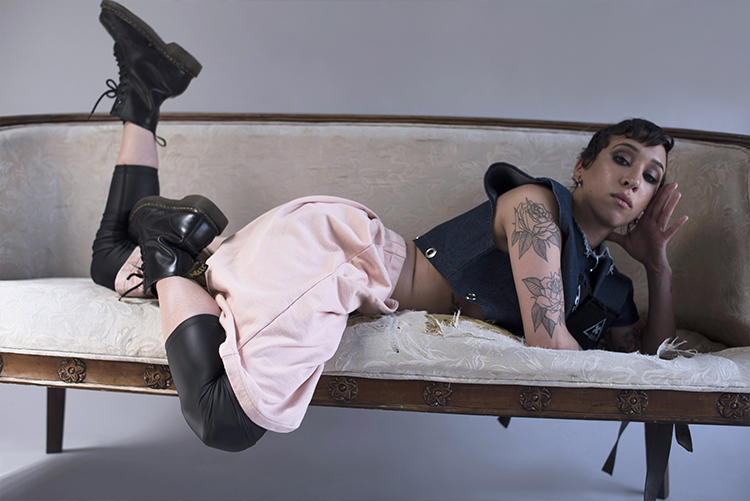 By Shrovona Paul
Merken