Though she is only 22 years old Estonian Anrike Piel has been traveling the world since she was sweet 16. Hustling and learning her profession she is realising dreams through her photography. Being a work from the heart kind of gal Anrike pours her soul into her images, describing her work as "a naked version of herself". We sat down with the artist and found out more about her work, the process and what makes her tick.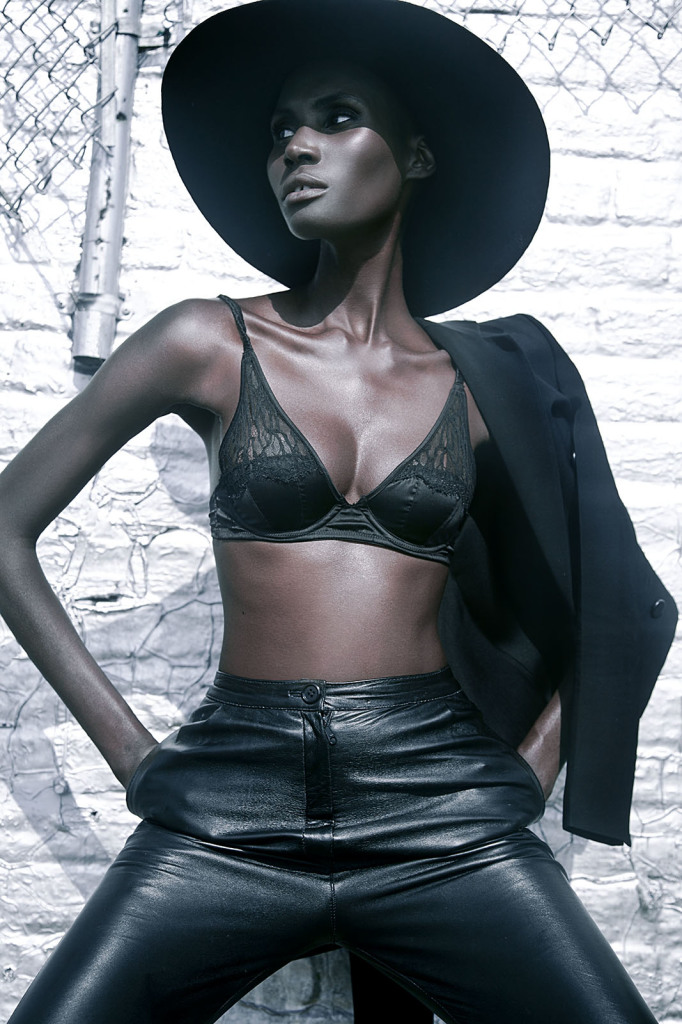 Model: Ania Charlot @ Major Models NY
How would you describe yourself versus how you would describe your work?
I believe my images describe me the best. They are a more naked version of myself, my voice that I could never verbalise. I am a strong, tall, opinionated, goal oriented, ambitious woman. Often times I come off tough, a rock for someone. I find my work to be my rock. It will always catch me when I fall, even though it was the work that might have pushed me. Most of all, it encourages me to be my truest self. I'm very grateful for that. I was just going through raw images of a shoot I did a year ago. I noticed the selected images would be different now than they were before and that's because I've grown, perhaps moved on from something, emotions and the colors in which I see the world have changed.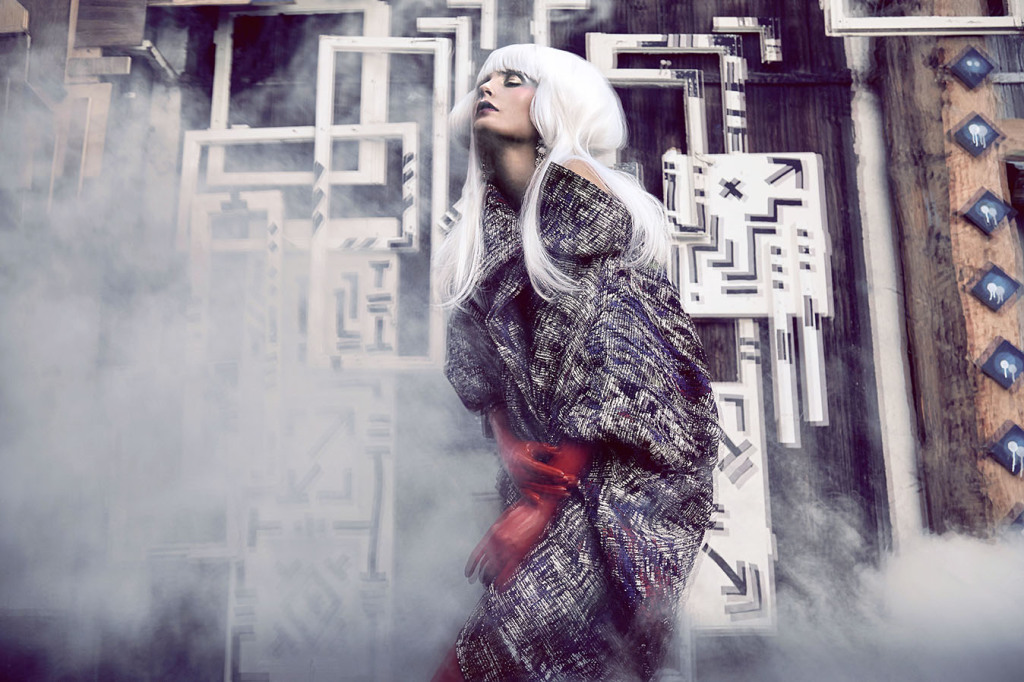 Model Romy @modelwerk, Styling Madlen Uhlemann Hair & Make-up Karla Neff, Nails Berenice Ammann
How did you begin taking photos and what is it about photography that made you stick with it?
In Estonia, there was a site similar to Facebook, rate.ee. One account called serendipity posted very creative self portraits of herself which inspired me to start taking them as well.
Photography gave me a brush with which I was able to paint myself a second home. A home in which I can control my world. It's also very vulnerable. Looking at a photographer's work, you can guess who they are. A photographer gives the viewer a chance to peak into their soul and judge them. It has the kind of honesty I appreciate wholeheartedly. It became a tool that gave me freedom to express and process my world. This industry is no cake walk. You really gotta fucking love what you do, believe in yourself or it will eat you alive. The constant rejection and being a one man's team a lot of the times is difficult. But if you fight through it, it will reward you bigger than you could hope. Failing isn't the end of the world, giving up is.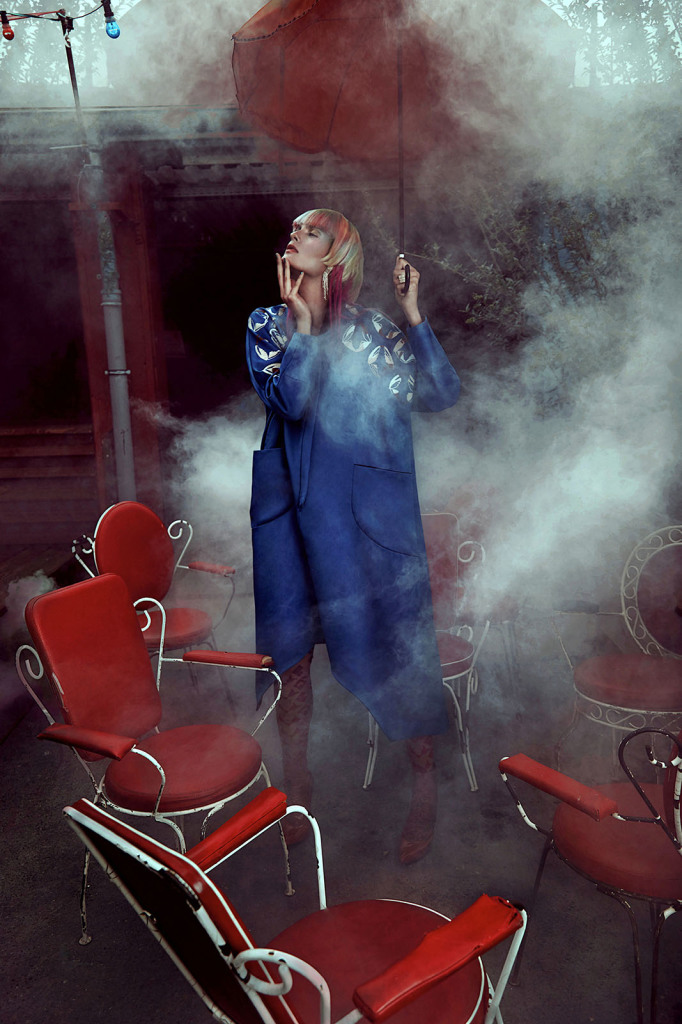 Model Romy @modelwerk, Styling Madlen Uhlemann Hair & Make-up Karla Neff, Nails Berenice Ammann
How did you develop your own style of photography?
My little sister was my first model. I painted her blue with water colors, sewed dresses with fabrics I found at home for her to pose in, gathered all the lamps in the apartment to light her. I was playing, got wild. Then along the way I got this false understanding that my book has to consist of everything – commercial, lifestyle, fashion, studio, location etc.. For a while I didn't understand why some of my own projects annoyed me until I was asked, "What do I love to photograph the most?". What story do I want to tell the most? You see, it just got too messy. Since then I listen to what makes my heart beat faster, gives me butterflies. I'm happy to be back in my roots.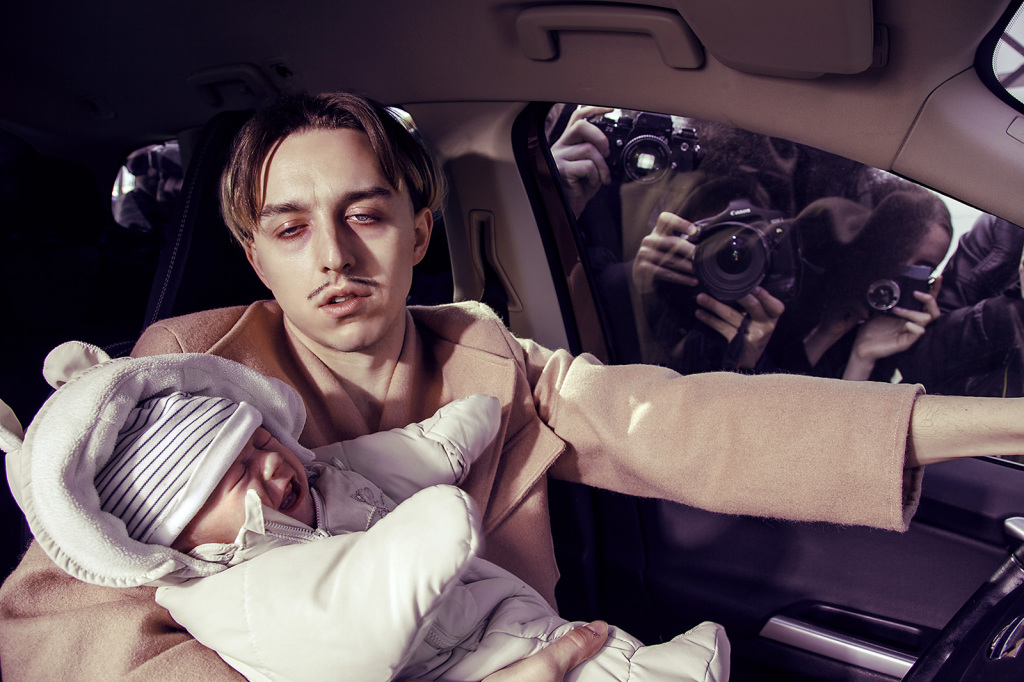 Talent Tommy Cash, Styling Madlen Uhlemann, Makeup & hair Victoria Reuter 
How do you hope your style will develop in the future?
I aim to create even bigger, wilder projects. I'm very curious of collaborating with different artists. The development of my style though, I can't really predict. Carpe diem!
What camera(s) do you shoot with and why?
I have a Canon. I don't really care about the technical stuff to be honest. My knowledge comes from practicing with whatever light source I can find or building stands out of books, but if you put me in a room full of photographers who talk about equipment, you would see me just nodding and smiling.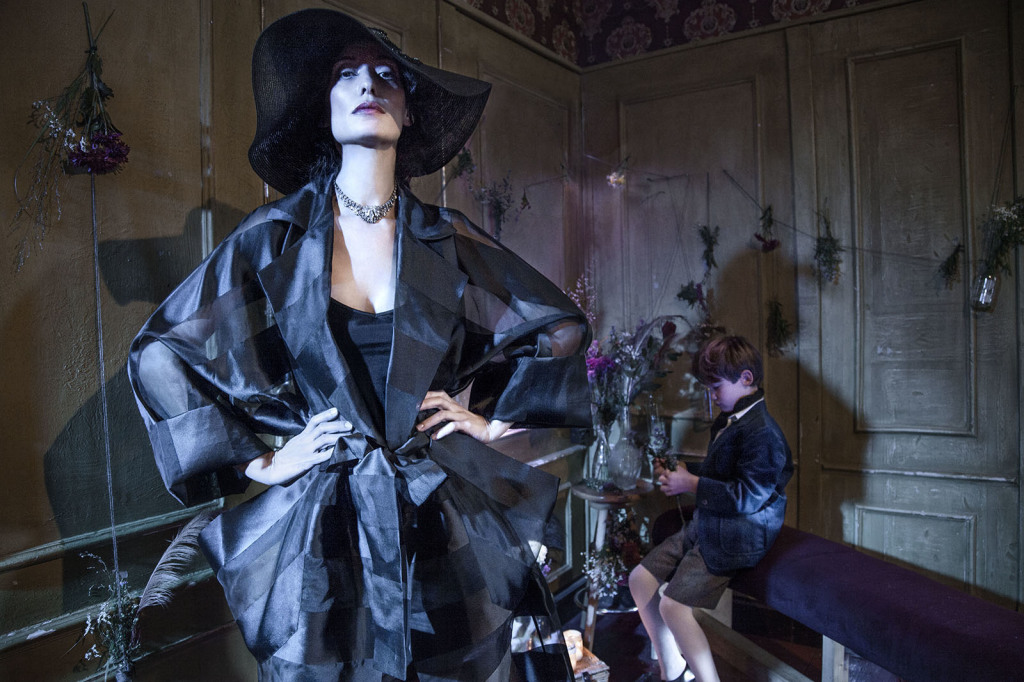 Models Karla & Rocco Neff, Styling Madlen Uhlemann, Makeup & hair Victoria Reuter 
You also make moving images, how did you get into this and what is the biggest difference in the process compared to a normal image?
I've discovered so many amazing apps that allow me to easily play with the images I have. Some photos start breathing with a certain movement. Fashion films are something I want to start working on more. I have a ton of footage but editing is still a bit of a pickle.
What is the most important thing to look at before you click?
Everything that I can see through my lens is important to look at.
Styling Madlen Uhlemann, Make up Karla Neff, Hair Aline Hafezi, Models: Malina & Krista with Izaio Model Management
Are you a head or heart photographer?
Definitely heart. My heart is in my head as well.
One photo that means the most to you?
I photographed my makeup artist Karla Neff and her son. (see image below) The inspiration came from Hugenots from the 17th century, the french protestants refugees escaping from Louis XIV who massacred thousands. Besides how much I loved my models and the team, the story mattered. We wanted to create something that speaks against the hate towards refugees today and rather shows a part of suffering yet living purposefully to give their families and themselves another chance for a better life. What really matters.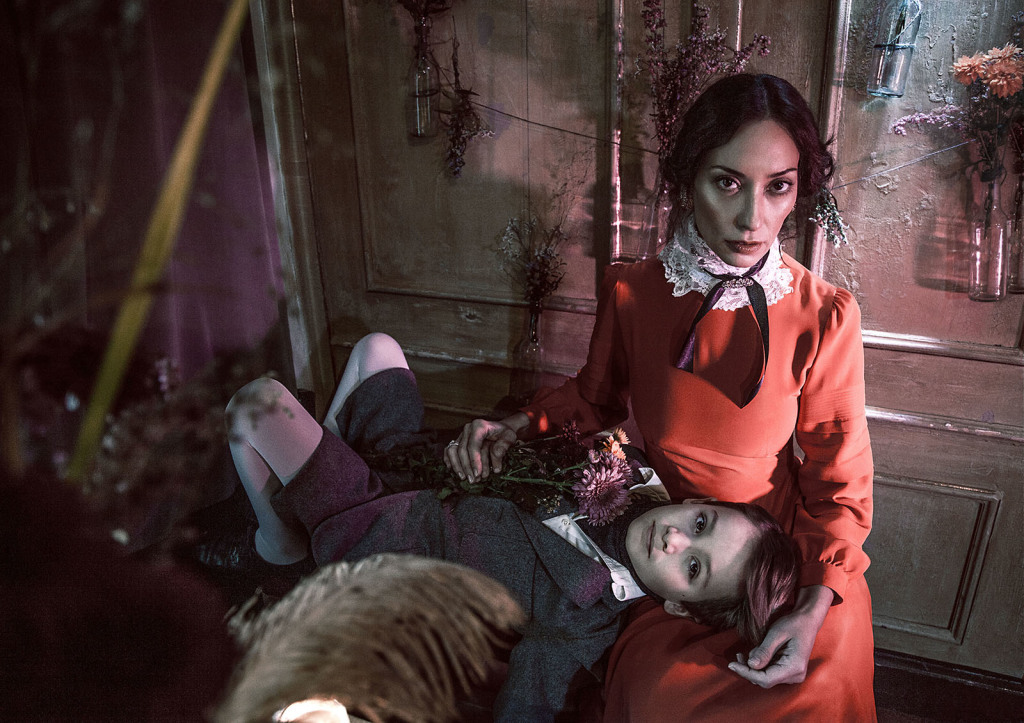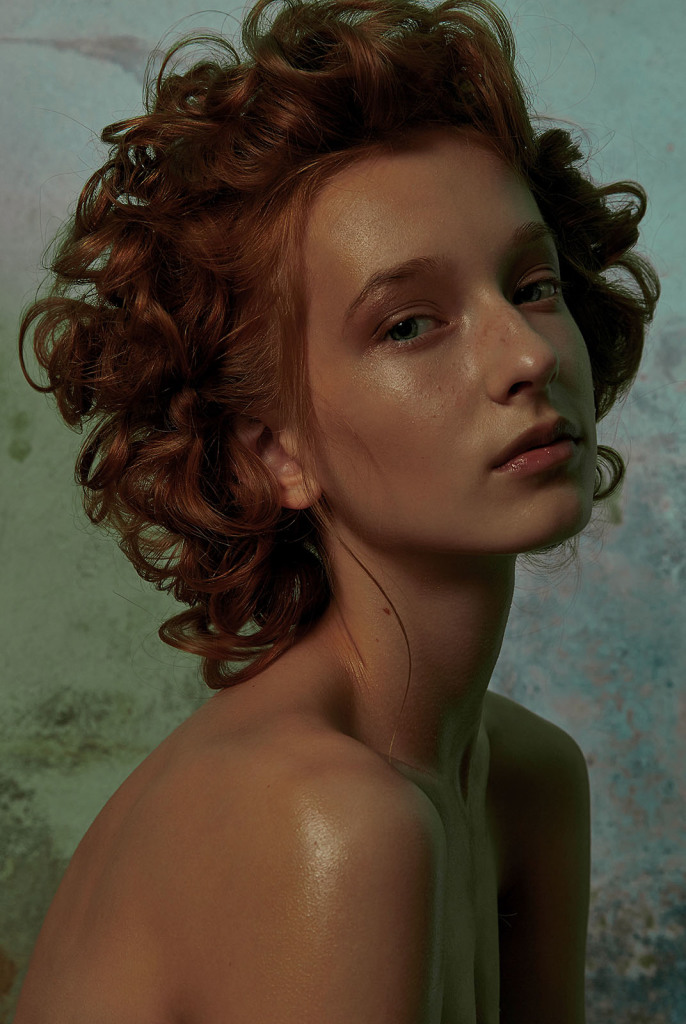 Model Mirjam @ EMA model managemet Make up Ellen Walge,  Hair Olgra Krõlova
Dream collaboration?
I've learnt I love photographing artists. The past summer I worked with two very talented Estonian musicians, Kerli and Tommy Cash. Each time on our sets I had to tell them their character and that was it, they were true performers in front of my lens, it was so inspiring. I still remember how on some moments, I forgot to take photos, I just watched them. Since then I've been dreaming of collaborating with other musicians. Basically my dream is to travel the world with my team and bring our wildest dreams alive.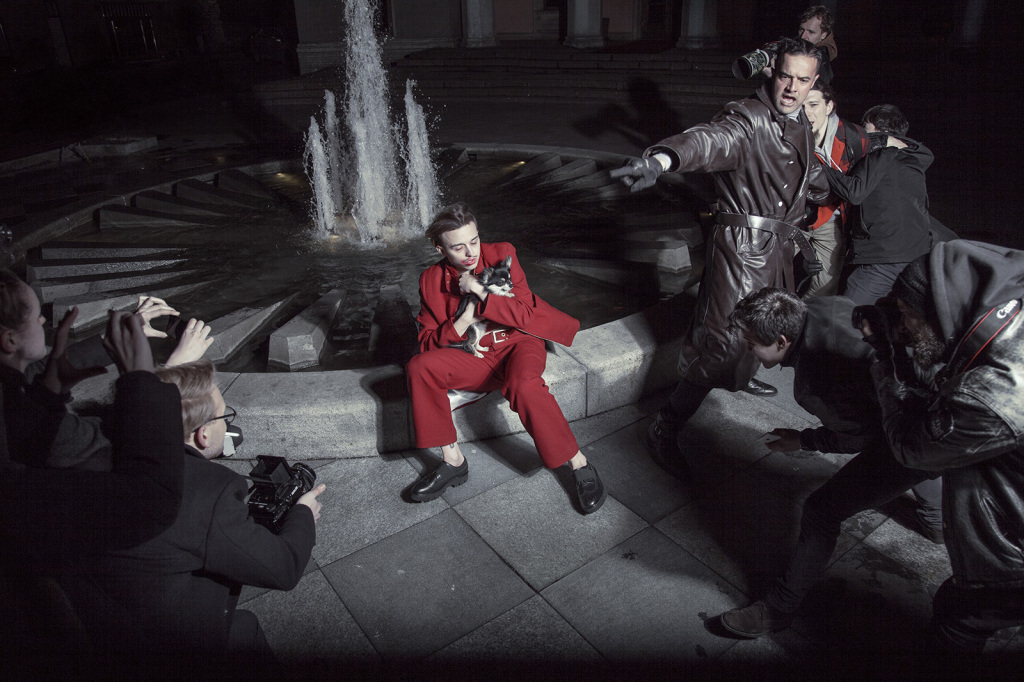 Talent Tommy Cash, Styling Madlen Uhlemann, Makeup & hair Victoria Reuter 
Finally, what can we expect from Anrike Piel in the future?
More adventures, more stories. I'm very curious about documentary photography. Thinking of different media and forms to present my imagery. Working on getting bigger productions to be able to bring to life some projects that have been waiting their turn.
Wanna see more? Check out Anrike's website HERE
By Indiana Roma Voss
Merken
Merken