Photography Philippe Duval
Little Voice is what you can call a full time creative. As a rising artist in Berlin´s techno-scene she got to know the different faces of social media and friendship. When she met musician Philippe Duval in Paris seven years ago, she found herself being one part of a ying-yang. Together they started the electropunk duet Free Free Dom Dom.
Besides friendship and the opportunity to work with someone you really like, Little Voice also talked about her feminist idols, her project Curated by Girls and her life as a DJ.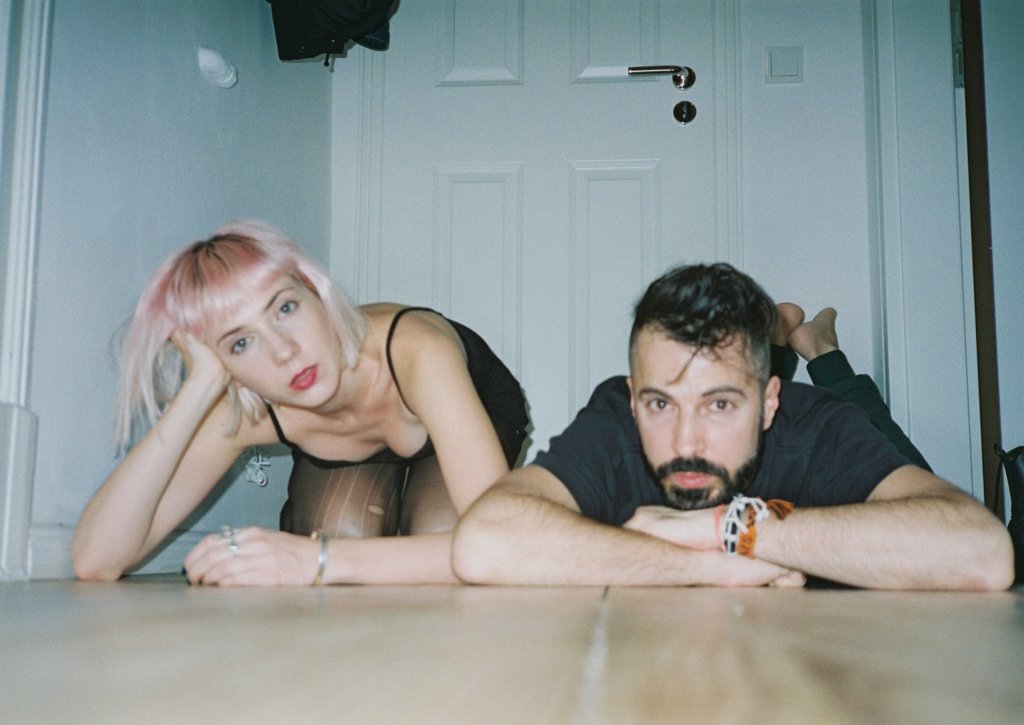 You and Philippe seem to be very close. Where did you get to know each other?
We met in Paris. Philippe performed on a gig and I was traveling alone through the city.
Seems to be a romantic story…
To be honest I was a bit of a loner. But good thing I went. Philippe´s performance was so cool, I had to talk to him and we became friends and started making music.
So the myth of feeling connected by music is actually true.
Definitely. But besides music, we share lots of things. We´re into photography and travelling. Our team is solid and we respect each other. I´ve experienced different types of friendship – egoistic ones and those with a lack of respect. A team can only work if you are going in the same direction and if you respect each other. Even if Philippe and I are very different we can join our forces. That´s the power of two creative minds working together.
Friendship encourages creativity?
Yes. Usually I come up with a melody, and Phil builds music around it.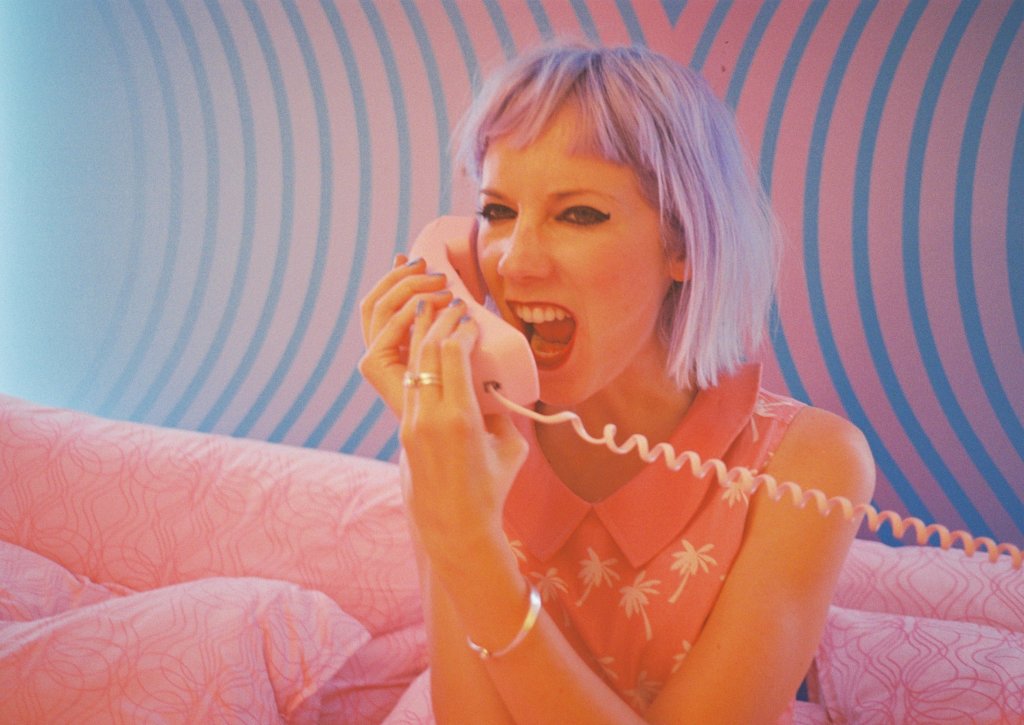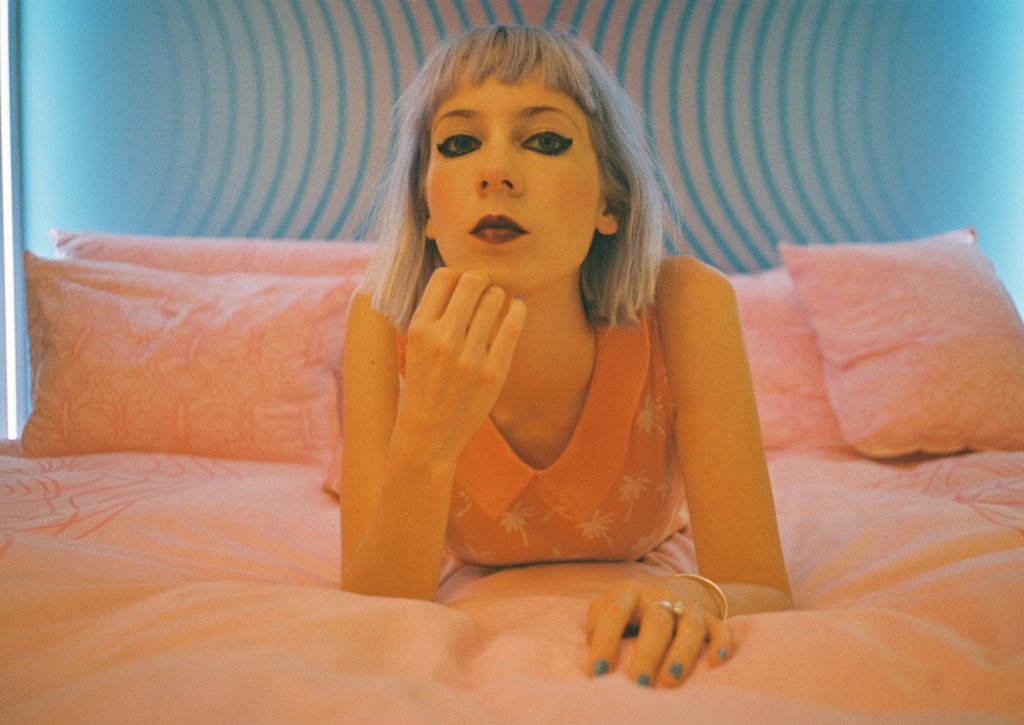 You also take photos together. The name of your last series is "Killing Time". Another series was named "Hotel Boredom" – do you believe in the power of boredom, helping you to set up new ideas?
We are not "bored" people. We are artists, opened to the world and we are curious. But I guess it's true that boredom does have this power that pushes to experimentation and self-expression in order to escape this weird feeling where time is so slow and empty. And when we have to wait before our gigs start, we use this time to have fun and create.
You are an artist, DJ, fashion blogger and the co-founder of "Curated by Girls" – a platform for artists. In what way does online media influence your work?
The web is the perfect tool for me to pick artists for "Curated by Girls". My personal experience with Social Media is ambivalent I guess. When I started using Instagram, I was on a trip to the Philippines. People liked my pics, they react to it and I get involved in cool projects.
Now you´ve reached thousands of followers. Isn´t it intimidating once in a while to reach so many people who are able to judge you?
Sometimes I just wanna smash my phone against the wall and disconnect because Social Media can get on my nerves. There is this side of it which can be depressing if you pay too much attention to likes and stuff. You can easily get discouraged but I'm now part of this virtual space. I want to play this game and I'm interested in discovering and experimenting. But I´m not willing to trade my personality for a spot in the sun.
When we scroll down your Instagram profile it́'s full of photos in nature. Is that kind of an online-offline- balance?
Totally. The web can pollute your mind, so it is vital for me to have some technology-free time. Nature allows me to disconnect and regain good energy.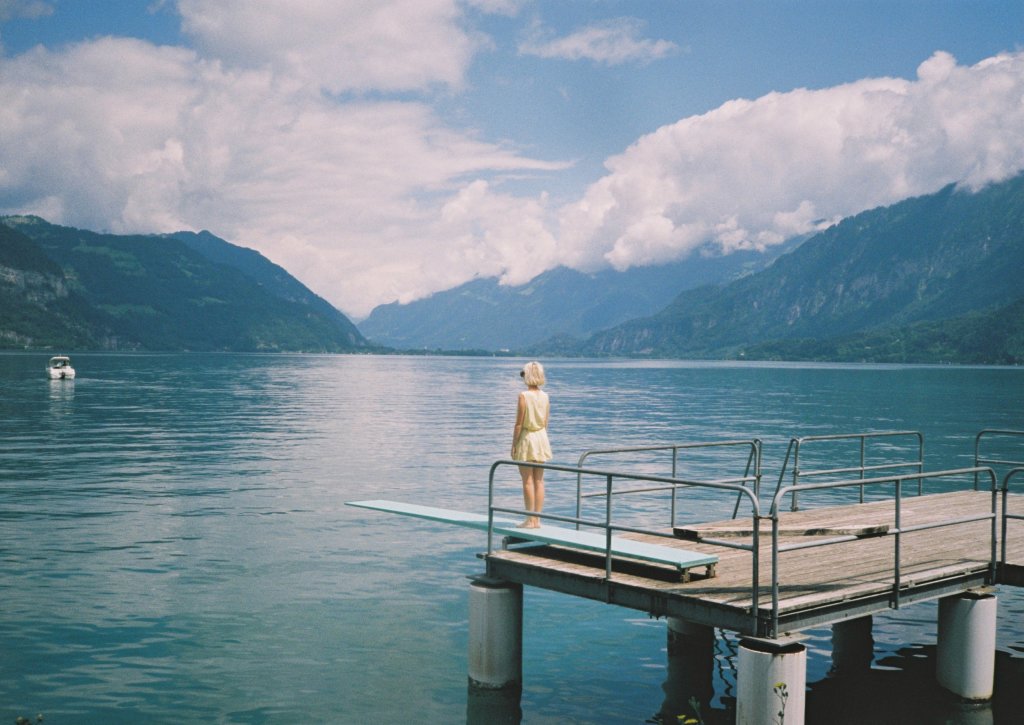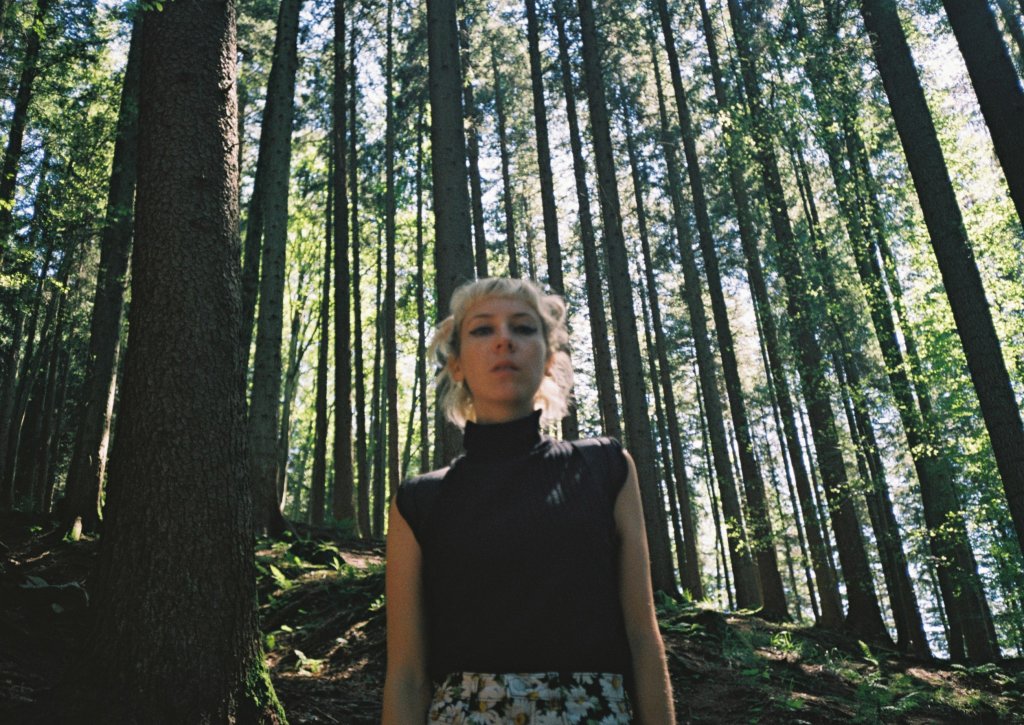 Is that a reason why you use so many analogue tools in photography?
We like the aesthetic of analogue, but also the process of it. Sometimes Philippe and I exploring town by bike. We´re shooting, and having this special moment where we escape from life and pressure. Then there is this gap where you wait till the photos are developed. It's a surprise, an exciting feeling.
Do you also use analogue tools to produce your music?
No, unfortunately, we can´t afford the analogue equipment yet…but we'd love to experience it.
Since when do you play Techno?
It's been truly 3 months.
Inside or Outdoor DJ-Sets?
I like the inside vibe. It's dark and hot always. Inside it's just you and the music and you can focus on the vibes. Outside is different but also dope…and less claustrophobic…
We can see you wearing bloomy patterns, a lot of skirts, dresses and pastel colors quite often – this seems to be the opposite of Techno…
I am a kawaii girl playing Techno. Sometimes a happy person, sometimes dark sided. I'm contrasted. Maybe because I'm a Gemini.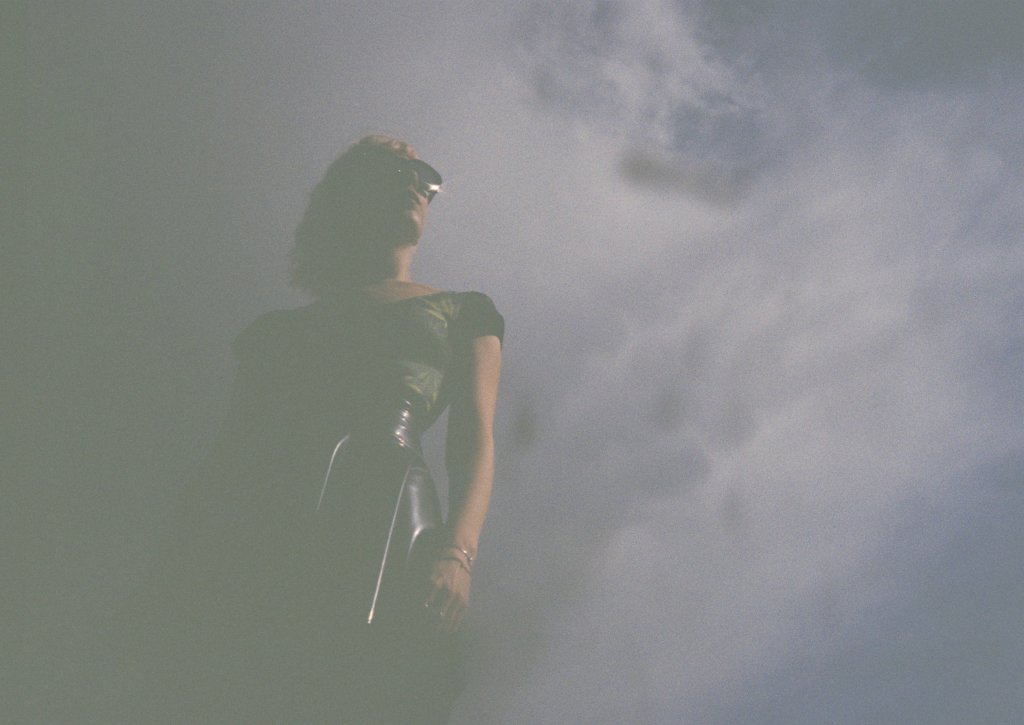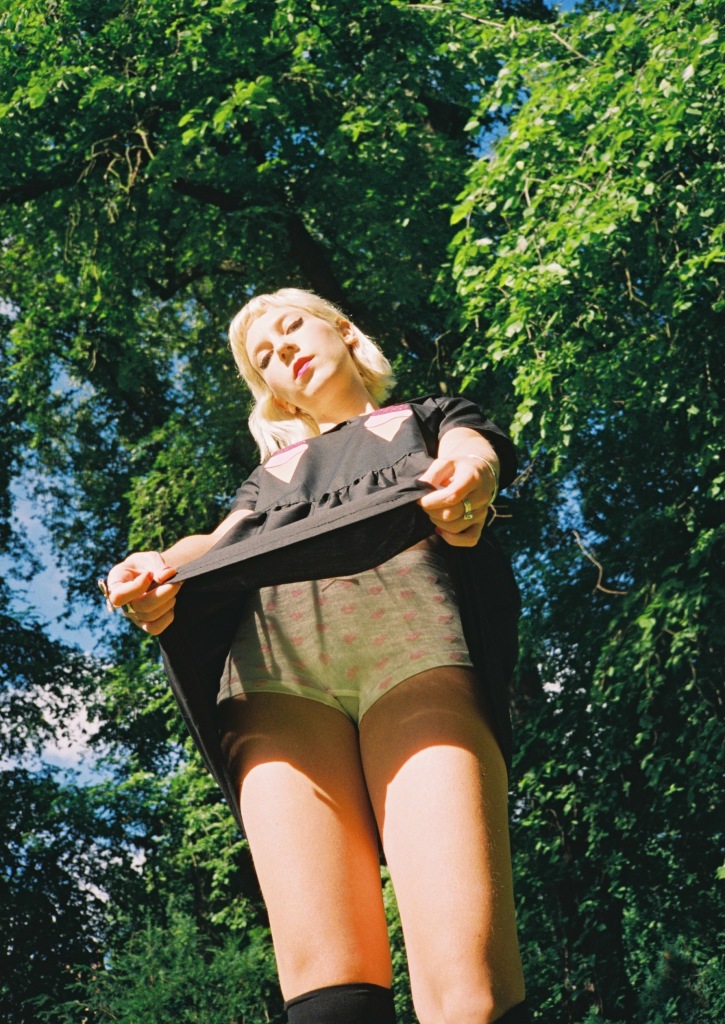 A lot of girls in that certain scene dress similar to you. After defending the boyish look to be perceived as tough and autonomous in the past few years, the girly-style is no longer associated to be fragile. It seems that fashion emancipated again. What is the new understanding of femininity?
Femininity is in your brain and mind. It is your personality that defines it. There is not just this one femininity. And that is a new thing – the fact that anyone can be feminine in one's own way. I never liked stereotypes. It's a journey for every girl to get to know herself – her own way of femininity. It can be an endless and difficult journey but it's better to go for it than to assign on a stereotype someone thought was right fitting us.
Who can be an idol in order to this journey?
Alice Glass. Yolandi Visser. Sheidlina. Grimes. Arvida Byström.
By Clara Becking
Merken
Merken