Goth Money Records is one of the most fascinating rap crews in the underground today. Already having made a name for themselves for their creative and forward thinking rap, they've inspired many other up-and-coming rappers with their art-conscious aesthetics.
We met up with Goth Money members Kane Grocerys and Marcy Mane aka MFK for a blunt and a chat right behind the infamous Checkpoint Charlie in Berlin. For this tour, unfortunately, the other members were met with some visa problems. Kane & Marcy resorted to entering Europe as two diplomats representing the whole crew: "It's hard to leave America, man!" the 21 year old rapper and trapper Kane explained.
Marcy, the self-proclaimed "Screwboss", founded the crew along with rapper Black Kray and is in part responsible for the crew's very contemporary aesthetic. "I watched too many avant-garde films, bruh" he says.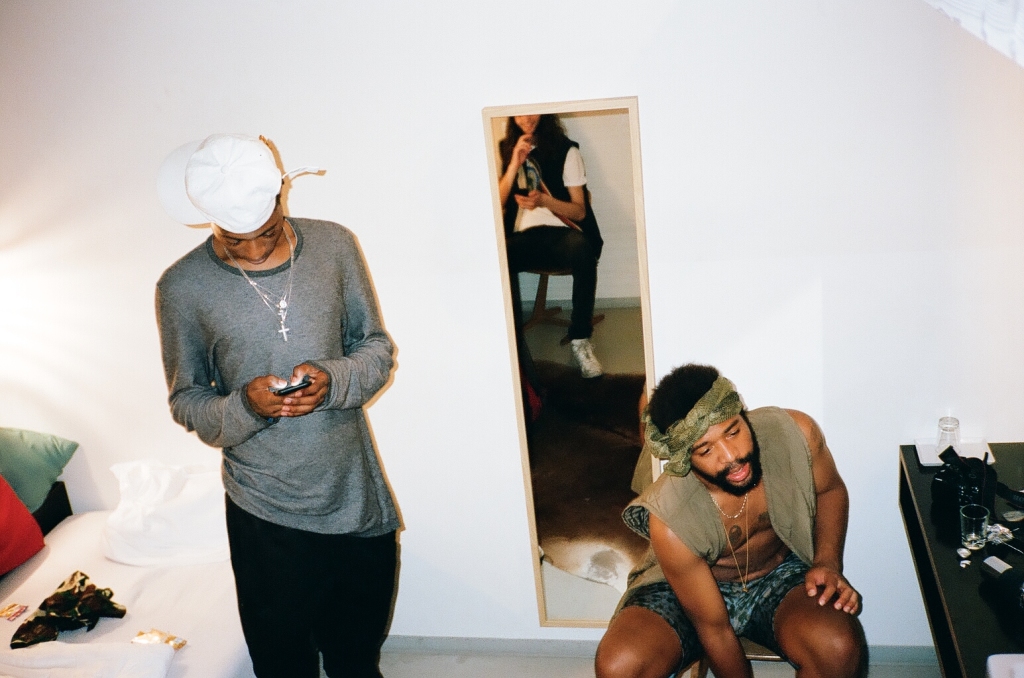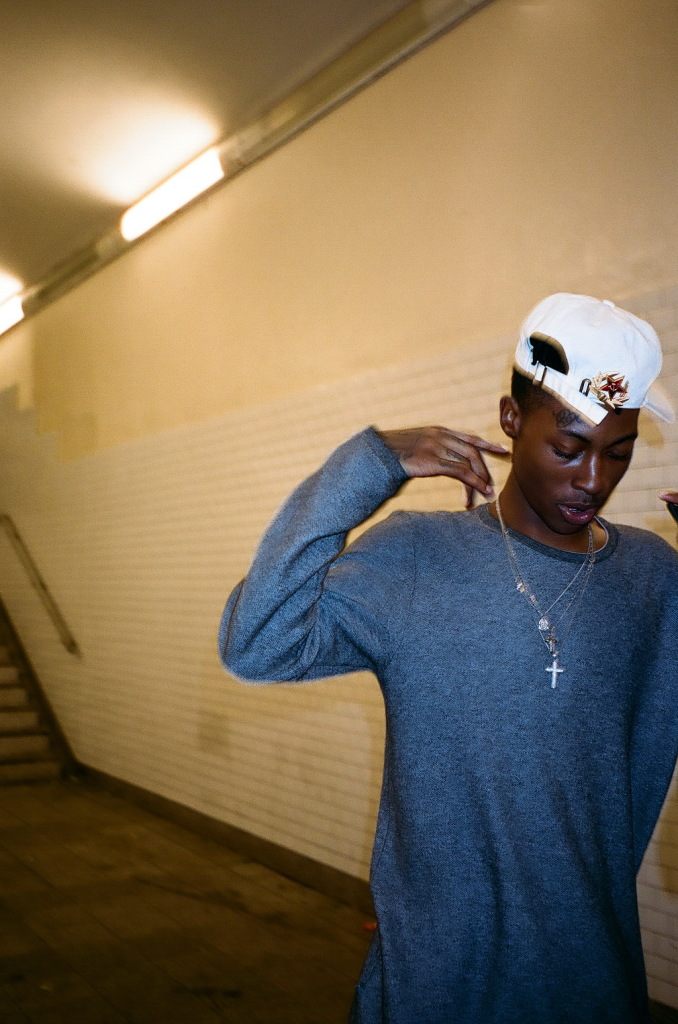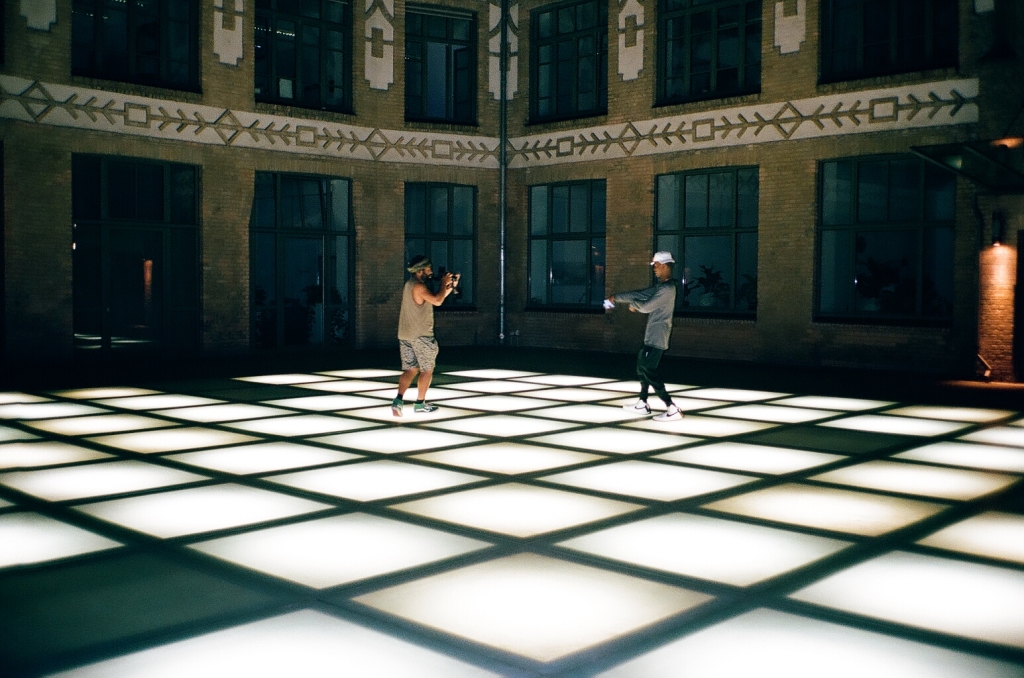 All over the world
The tour started off in London, where they played a concert and recorded a song with the band Deadcuts, which includes punker Jerome Alexander and Cass Browne, the drummer for Gorillaz. "They fuck with us heavy, it's crazy," Kane says. "Jerome knows the first song I made and put on the internet. That was just a teaser for the internet, my nigga. He always fucked with my music. I might just go back to London, make a fuckin' album."
This is Kane's and Marcy's first time in Europe. "This shit feel like home", Kane says. "We now realised that the whole world is ours", Marcy says with a stoic tone. "We just played Splash festival here in Germany. We were the last ones to perform at the festival and it was crazy cuz we knew we was supposed to be there – and the whole group wasn't even there. We feel like we had to put more in, we had to represent the whole group."
Next time around, the Goth Money members promise the tour will be fully staffed by their crew: "It's gonna be official – 2k17 Shyne Boyz. We're gonna be everywhere, all over the world," Kane says.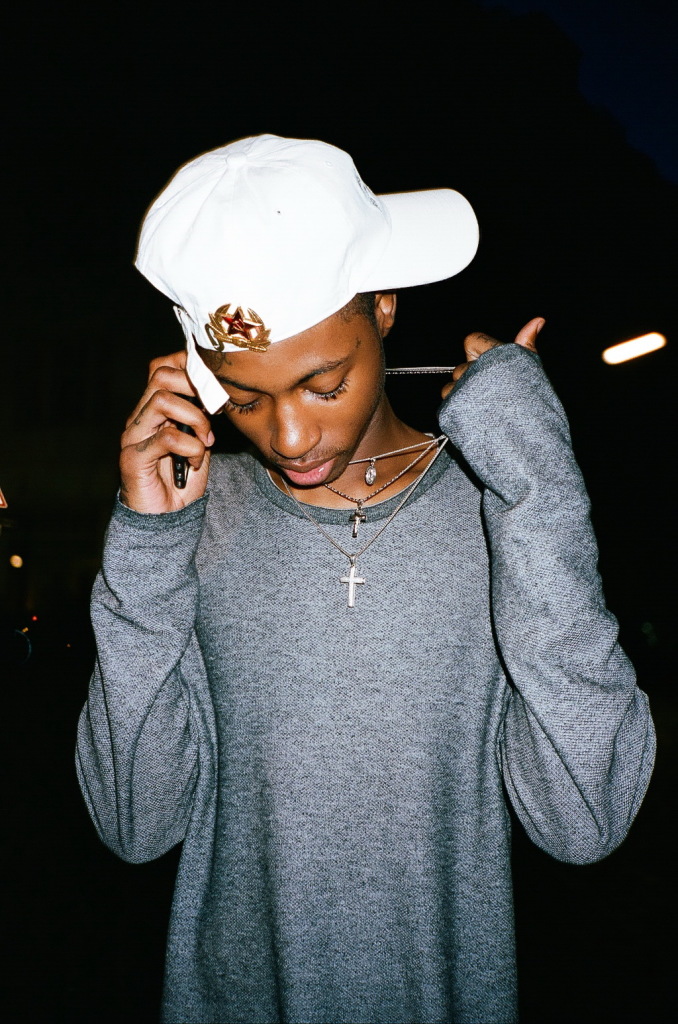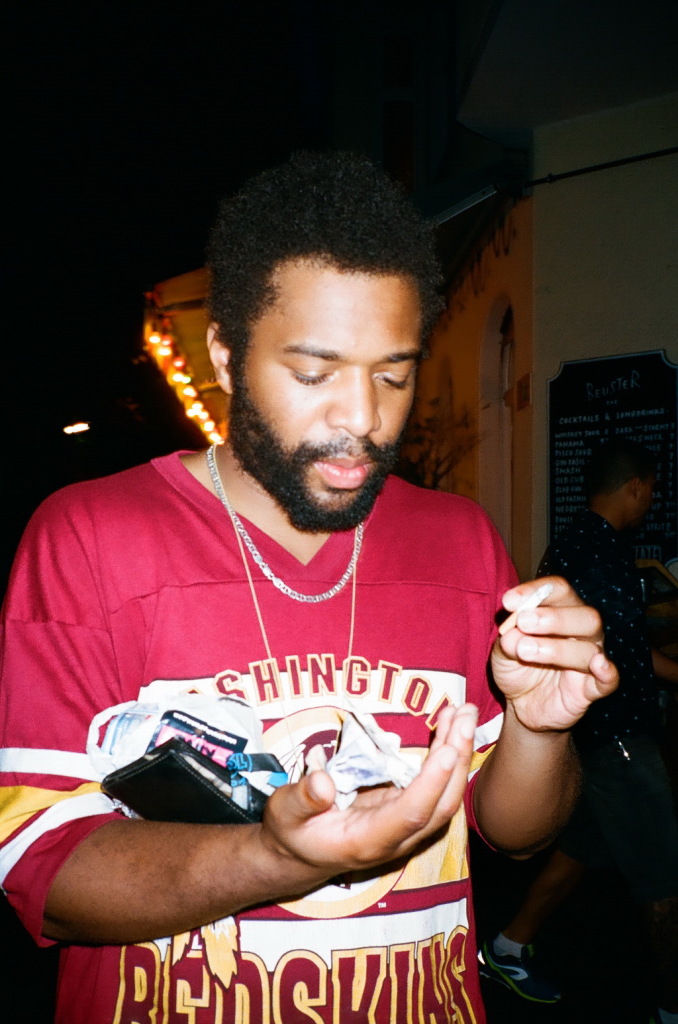 Recipe for the sauce
When asked about the state of hip-hop today, MFK answers: "It's like, we the renaissance kids. Then you got people that are inspired by the renaissance. People might copy us but it might be good that they feel the need to do that. It's like, if we made a recipe for some good sauce – they might wanna take the recipe and make the same sauce."
"The main thing is," Kane adds, "boys stay true to themselves. We don't try to hate on somebody else and steal what they doing – we gonna pay homage, stay in our lane and continue to do what we do cuz we paving the way for the next generation. We doing this shit by example."
"We here cuz the world put us here. The music put us here. We didn't choose this shit – this shit came to us. Goth Money is really for the world, worldwide. It'll be crazy once we really blow. I feel like we almost there and we been in the game for five years now. Underground too, that real underground shit. Like Three Six Mafia – niggas like them fuck with us. I mean, Black Kray did a show with DJ Paul in DC."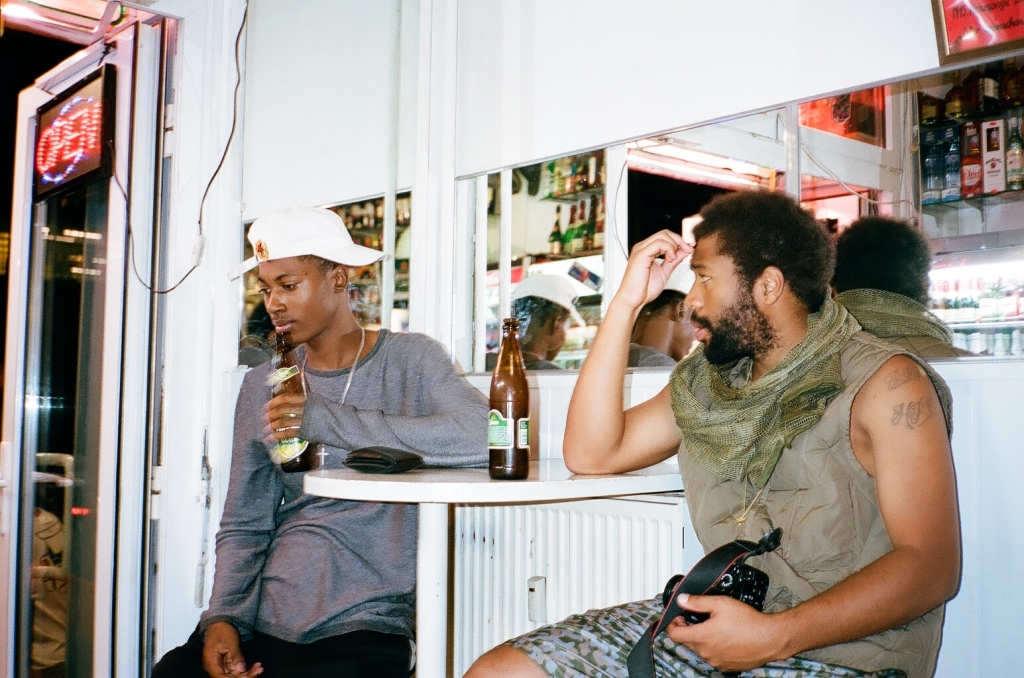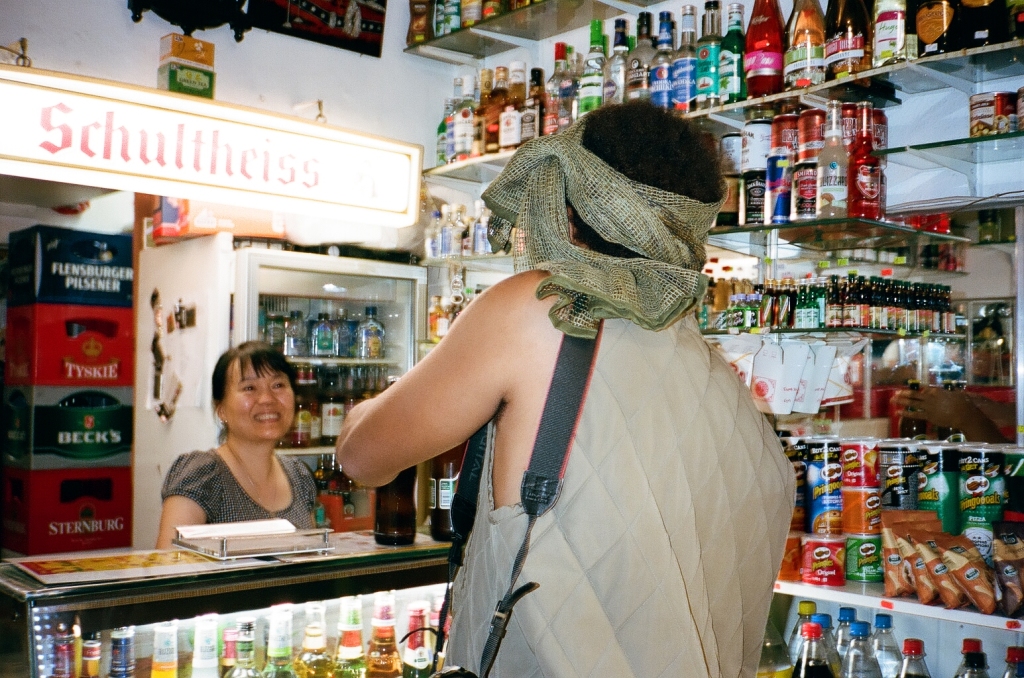 Positive squad
Following this discussion, we had to ask about a recent controversy concerning ASAP Ferg's new video for Yammy Gang, which many Goth Money members and fans said was undeniably similar to the Goth Money Movie video released last October. "At the end of the day, we respect them. I seen Ferg yesterday at Splash and I saluted him," Kane says.
"We said literally out our mouths: "We salute you, Ferg."" Marcy explained. "Cuz I know he did it, he already did it. It's better to keep it positive and have an open conversation about it. I contacted the director and he said he never saw the video. But it is undeniably similar." Incidentally, the crew even shared a hotel with Ferg at SXSW in 2014. "Sittin' at breakfast, eating the same food!"
"I know for sure ASAP Ant saw the video," Kane says. "This is rap. This is what happened – ODB was doing that shit; Raekwon, Rakim, Nas, Jay-Z, all them niggas. They were on top. The real people that set the groundwork and rules. People like ASAP have already put the groundwork for everything so we can inspire them, cuz they might see us and go: "OK, this is trending.""
"They got resources," MFK says. "Million dollar budgets."
"I knew Yams personally," Kane says. "I have his number still in my phone. He fucked with us and connected us so much, and nobody ever knows unless we tell 'em. Yams was a real person, the real Dame Dash of the generation. When I first moved to New York and we did our first show there for Goth Money, I met Yams shortly after – Yung Gleesh too, and we started doing mad shows. It just started going from there." The two claim that there's no hate in their heart. "It's more like," MFK explains: "Yo, this shit look the same! That's crazy!"
Stuck in the lane
"The main thing is for real niggas to recognize it," Kane says. "We not trynna be cool, feel me? We already know we cool. We not gonna go to the next man and be like: "We cooler than you!" Niggas trynna unite and make some way crazier shit – terrorize the world with positivity. Crazy ideas, you feel me? People don't even think like that usually cuz they so stuck in their minds and their own lanes. It's cool to be like that but we trynna get past that to where niggas don't have to act like they so cool anymore. That's why we Goth Money. We might seem like we the most antisocial group in the rap game right now but that's just because we're not worried about being cool or being friends with everybody. We wanna be cool with everybody that's on some real shit, some genuine shit."
Finally, what message do they wanna convey to the fans? "Thank you!" Marcy says. "We wouldn't be here if ya'll didn't listen to our music. Thank you for listening to our music, stealing our music, ripping our music, man.. go on there and steal it right now! I don't care. Listen to it."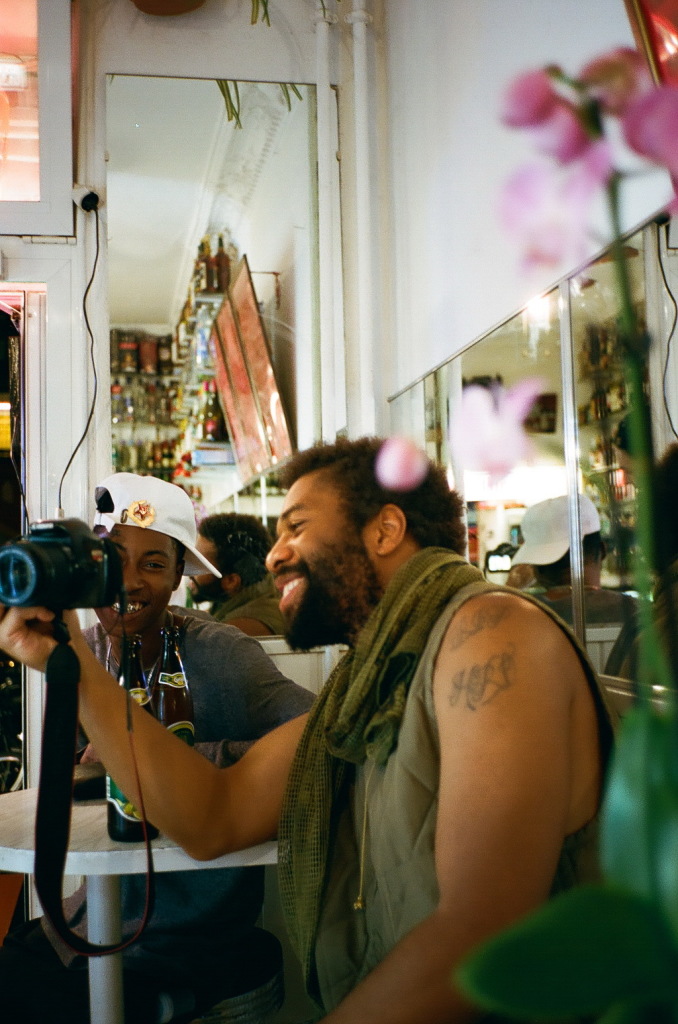 Check out Kane's new video for JUGGIN FINESSIN, shot on the spot in Berlin
By Lord Pusswhip
Photography Daan Dam
Merken
Merken