Boris Postma, you may have caught his latest online editorial with INDIE a few weeks ago in which he stylised the fetish mummification. Postma is back with us and we got to chatting with the Amsterdam based photographer covering everything from Gabber culture to being an art school drop out.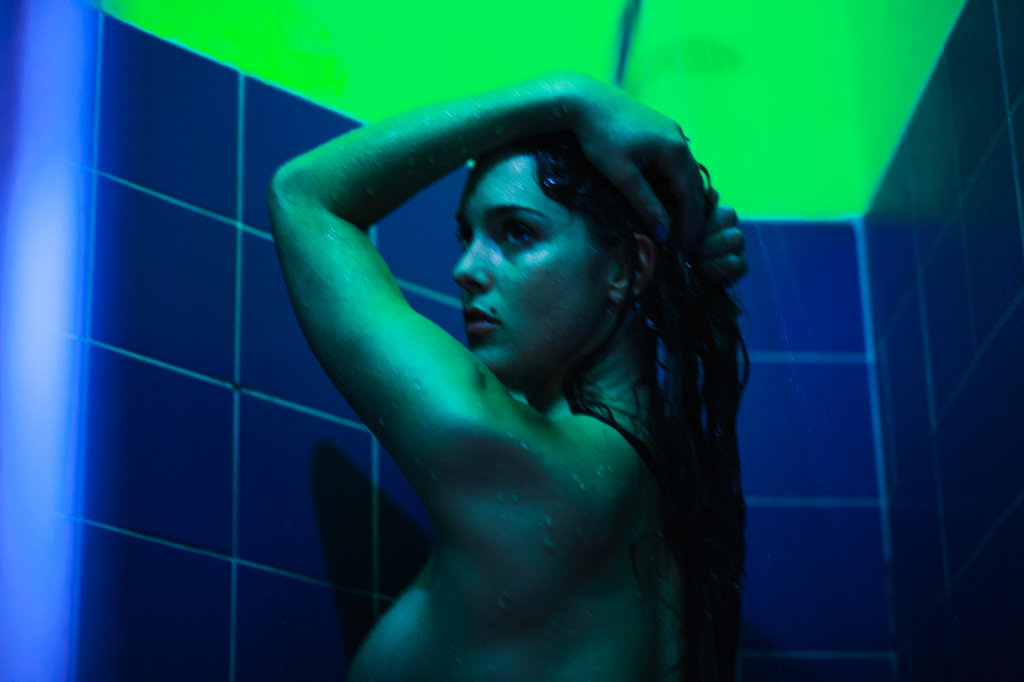 Model Esmee 
To start off, can you tell us a bit about who you are and what you do?
I am a 30 year old photographer based in Amsterdam. I have spent a reasonable amount of time abroad, in cities like Berlin, Paris, Los Angeles and New York. In my personal work 'identity' is at the core – I like to zoom in on youth culture, subcultures and pop-culture, and the way these influence how we look at the world and at each other. I have a special interest in 'Gabber-culture'.
When did you first pick up a camera and what was is it about photography that made you want to pursue it?
Visual art and visual images have always been part of my life, which is not surprising with a mother who worked as a successful stylist for Elle and Elegance and a father who was educated as an art historian and fine arts painter, and grand parents who were visual artists. I used to draw a lot and read and collect comic books mostly Manga, Marvel and Image action comics. When I look back that was probably the most important influence: every comic book frame is an engaging image in itself. It taught me to think in images and how to build them. To me as a teen it was a logical step to pick up a camera and to capture images that fit the universe that inhabits my mind.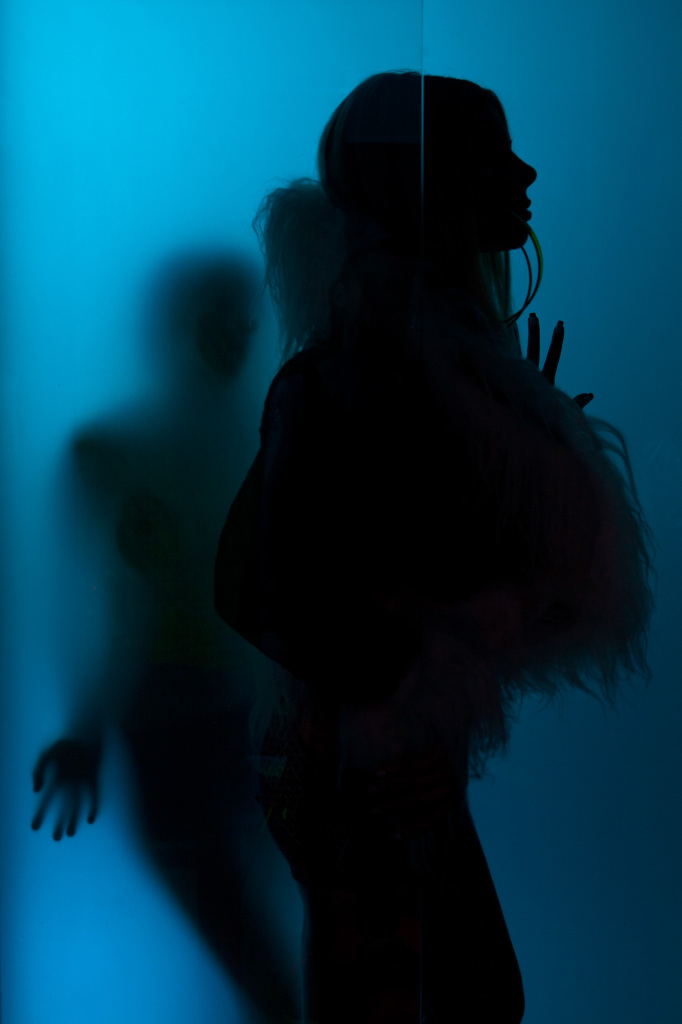 Model Vera Lesavoy, styling Tessa de Boer
Self taught or schooled?
I have spent a period at the Photography department of Utrecht Fine Arts Academy in The Netherlands, but the academy and I weren't a good fit – I followed my own course since then, but if it taught me one thing it is to stick to my own convictions and ideas. Most of what I do I have taught myself and my achievements are really my own and that makes me proud.
What tip would you give your photographer-self 5 years ago concerning your artistic development now?
Don't be so hard on yourself. Rome wasn't built in a day. Perfectionism really delayed my process and evolution as a photographer.
How do you hope to evolve artistically in the future?
There are a couple of things on the bucket list, one of them is film, the other is to experiment more with installation and mixed media based set-ups. My first attempt was in collaboration with Henrike Naumann during her Gabber Nation project. To present visuals in combination with audio in a film-set-like environment was an eye opening experience to me.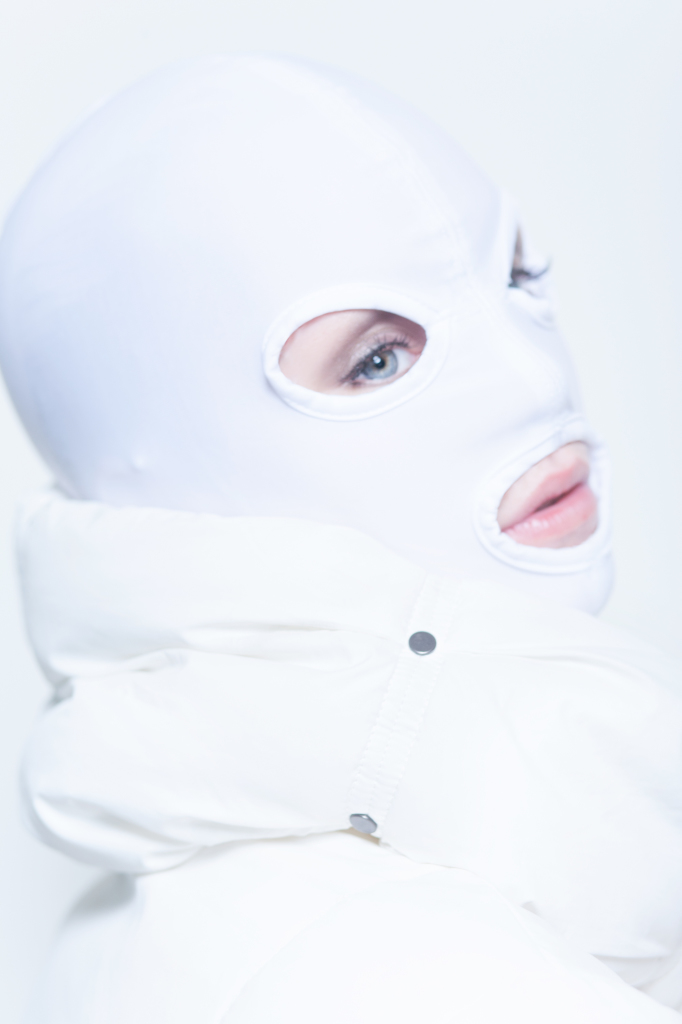 Model: Lisette Ros, Muah: Frances Krol 
Your website is divided by "light side" and "dark side" can you elaborate on this?
My personal work is often dark and moody, dark side. While my work for clients like Elite Model Management or i-D is more light hearted and often shot under natural light conditions, light side. Both are part of me, as they are for everybody, but I noticed this divide makes sense in the story I want to tell. Interesting enough, I recently noticed the dark side also seems to take over a bit in my light side work, I'm not sure what it means, but I'm eager to find out.
In the past you have been linked a lot with Gabber/hardcore culture, can you tell us a bit about what the subculture is and what about it is fascinating to you?
Gabber has been part of me since my childhood, I got into the music when the hype started in '96 and started going to raves around 2002. What fascinates me is the futuristic dystopian sounds, cinematic influences and warp speed looks of the culture. Colorful track jackets, shaved heads, sneakers looking like space ships, dancing to music filled with samples from horror and sci-fi movies. All of this was a logical follow up to the comic book, G.I. Joe and sci-fi aesthetic that I loved so much as a child. For the Gabber Nation project I did a visual timeline of my interests as kid and it became very clear that my interest in Gabber is the sum of these.
Unfortunately, Gabber is a misunderstood culture, with a lot of negative prejudice regarding the people who like it. I would say to anybody having those ideas, go to a Gabber rave, big chance you'll come back hungry for more. I'm aware compared to the Netherlands it may be different in other countries, as Gabber evolved abroad in different ways, sometimes with tragic extremist results.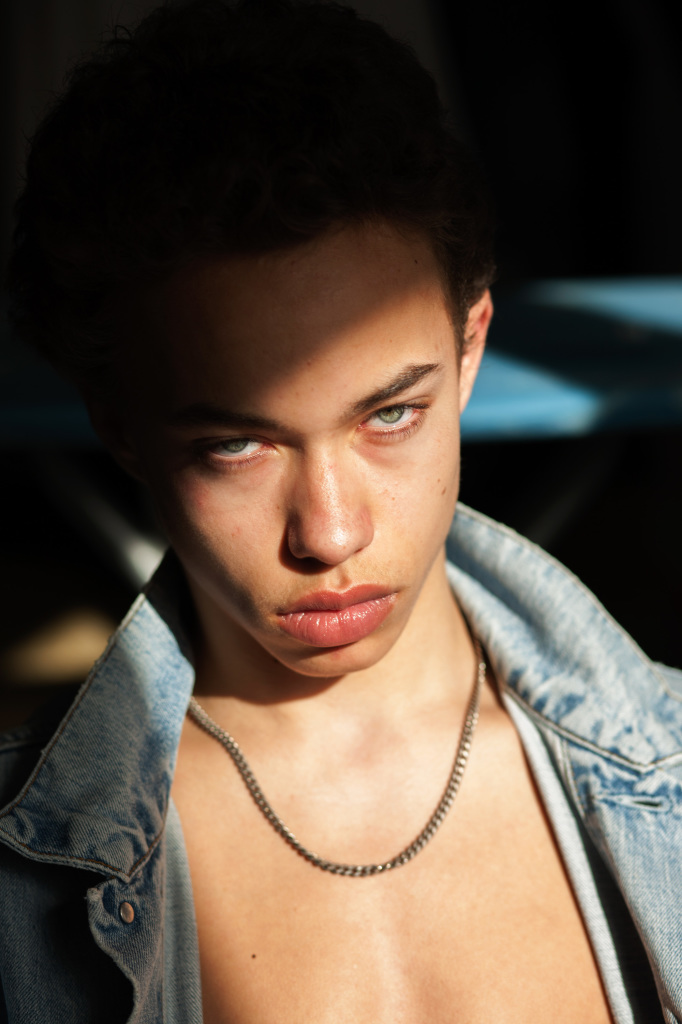 Model Levi @ Alpha Male Model Management
Are there other more modern subcultures that inspire you as much as Hardcore does?
Youth culture in general does. I love how every time you think you've seen it all, there is a new development, trend or sub-sub-sub culture popping up somewhere I think it's amazing how humans keep creating new tribes to set themselves apart within this interconnected world. The hunger to be an individual, to be recognised, to belong to your own group of peers, your own little family… It is a crucial aspect of the human condition. The group dynamics that come with it make a great cocktail for interesting visual phenomena and ideas.
What aspect of your work excites you the most?
I like to develop ideas and to work with a team of people to realise them. I really enjoy the collaborative process. I meet great people, who give me other perspectives then just my own. For those interested in working together, feel free to contact me through [email protected].
Model Sam @ Alpha Male Model Management
What do you look for in a good photograph?
In the work of others, it's important a photographer is capable of abducting me, has the power to lure me into his or her world. As far as my own work is concerned, I ask myself the same questions over and over again: do I want to be part of the world presented in this image? And does this image fit my universe of characters? Each individual I photograph has to be part of the same reality.
When it comes to photography: are you a head- or heart-guy?
I used to be a total head guy, shoot ideas down before they even erupted: too critical, too hard on my self. Now I'm getting better in allowing the heart to be present and manage to more evenly balance heart and ratio.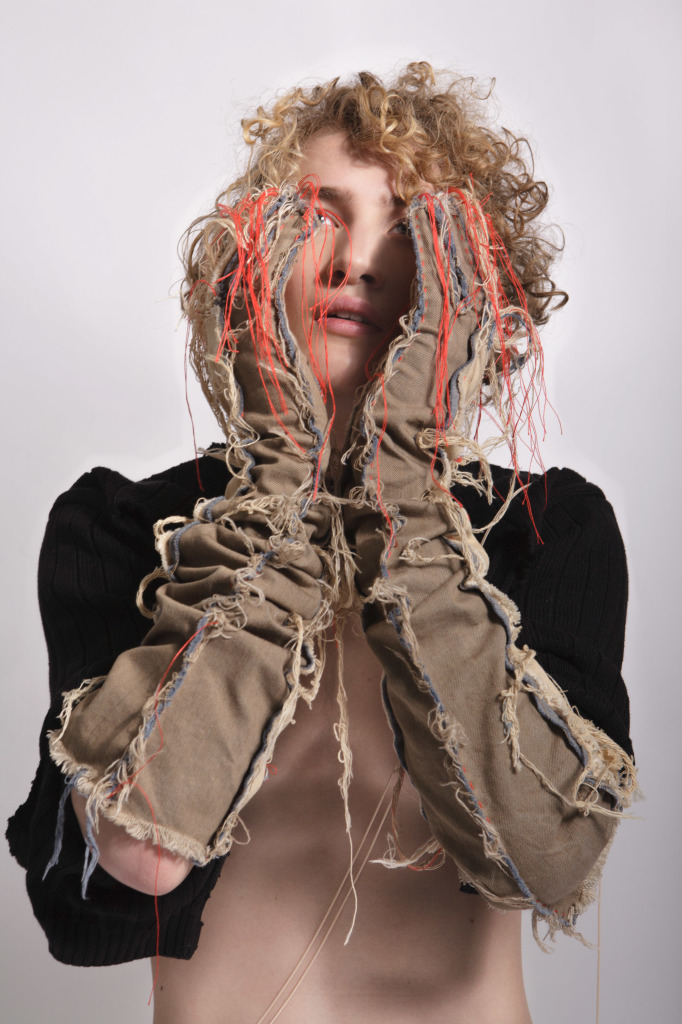 Model Luca @ Alpha Male Model Management, Styling Mark Stadman 
What can we expect from you in the future?
First of all there will be work shown at Soiré Graphique in Bern on the 9th of September, this is an exhibition organized by Komet and curated by Roland Zeger on theme of contemporary graphic design and photography. I'm also very excited about working on my first book and solo exhibition.
By Indiana Roma Voss
Merken