Photography Ieva Urenceva
Make up & Hair Stephanie Stokkvik
Styling Erika Dark
Models Brynja Gudmundsdottir of NEVS Models & Elizabeth Minto Das
Location Lights of Soho & Big Moe's Diner
Meet the two fashion designers raising from East London- Erika and Adele. The two power girls created NYMPHA which they aim to embody empowerment, independence and feminine enlightenment – producing neon-drenched clothing inspired by great mythological tales. Let their interview including images from their latest "Baby I'm Electric" collection.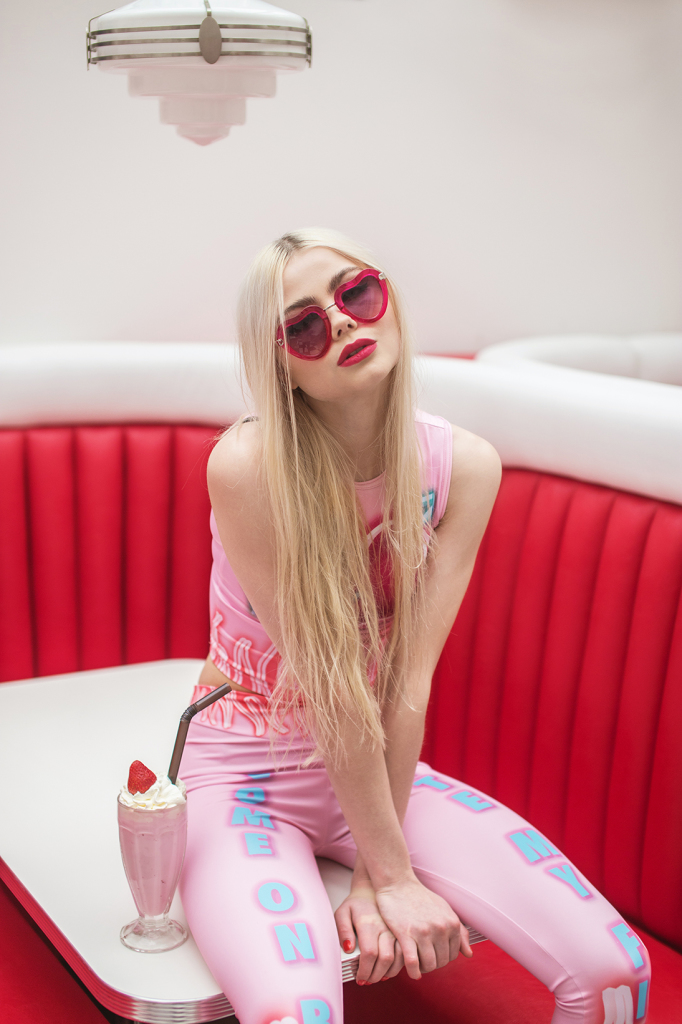 What's behind the name NYMPHA London?
The brand name stands for a woman of supernatural forces: half goddess, half human. Our first collection for instance was dedicated to the nymphs of water – mermaids. This collection is dedicated to the nymphs of the city – the superwomen that we modern girls are.
When was NYMPHA founded?
NYMPHA was born in the depths of East London in 2012.
Can you tell us a bit about your background in fashion design?
None of us have graduated in fashion design. We feel that's exactly what gives us our unique approach to it – not being bounded by certain rules. Although, two of us have Fashion Marketing and Fashion History degrees on our achievements list. The best way to learn and stay inspired is the 'school' of street style fashion we found.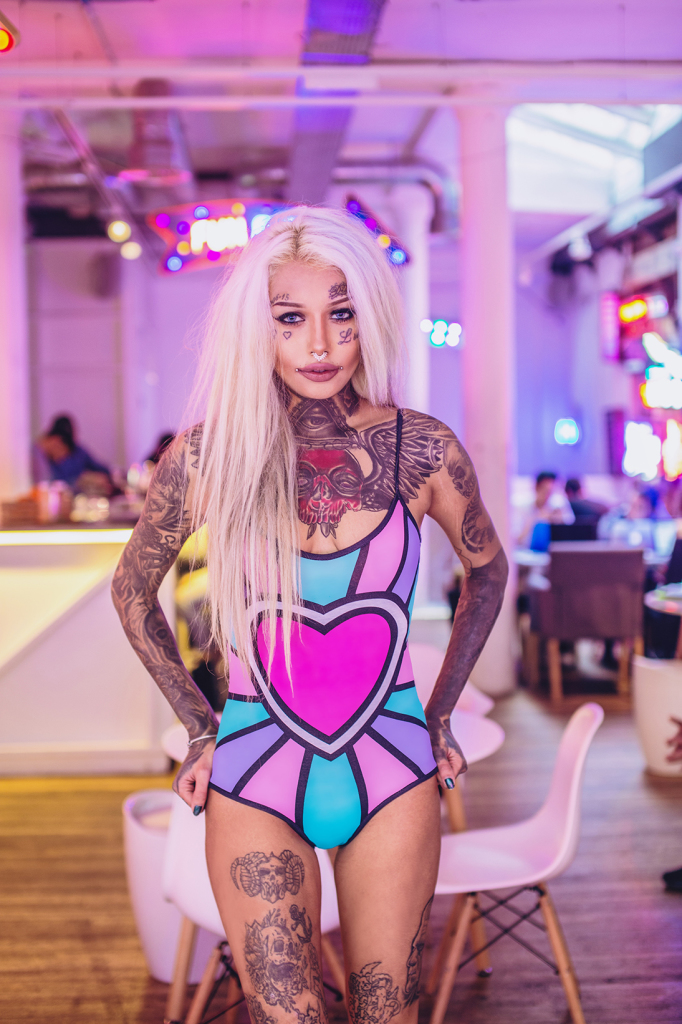 When building a collection is staying on trend one of your main priorities?
Staying on trend is never our main aim. Actually, it's quite opposite. NYMPHA is about the visual impact. It's not just about the clothes. The more important is how those garments make you feel, how they can affect your mood and your personality. It's also about communication – we put our thoughts and feelings into the garments – the people who will wear it are the ones who can read the message – then again, by rocking it on the street they continue spreading the idea and it can help them come across new acquaintance with similar outlooks. We want to challenge the norms in the fashion world, not only by raising questions about feminism and sexuality in our designs, but also by creating a brand that is aimed at and run by women who are not afraid to stand out from the usual fashion crowd.
Who are some of your biggest inspirations?
Oh my, too many to list! Anyone and everyone. From the worst dressed to the worldwide acknowledged style gurus. From closest friends to strangers you bump into everyday – real people and digital or paper copies of them, from well-known icons to unexplored gems. All those reflections are quite subconscious and very organic.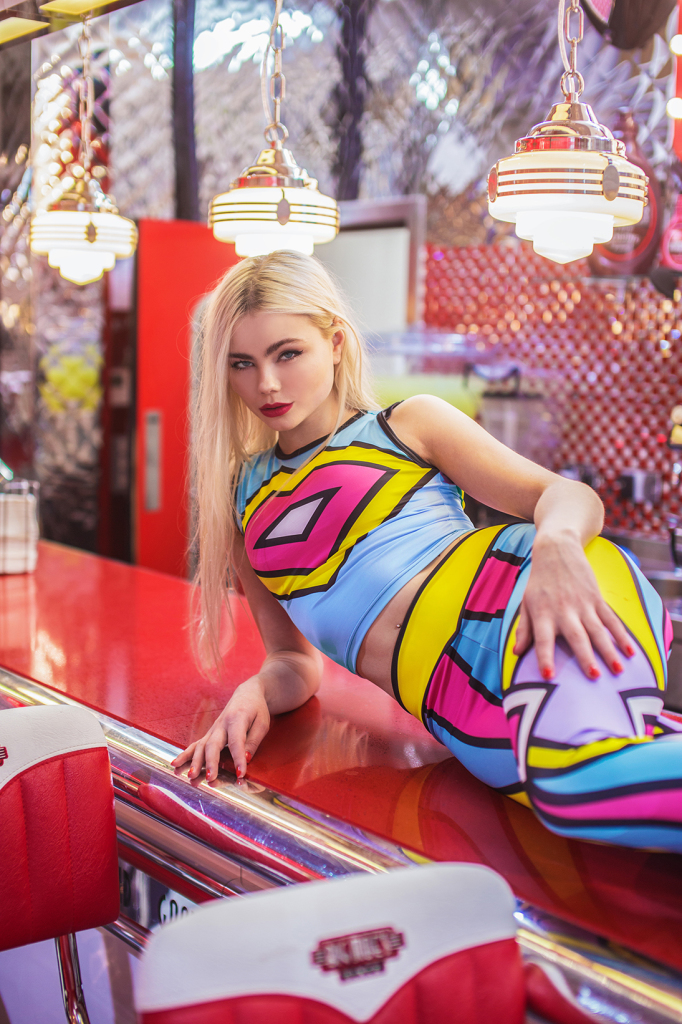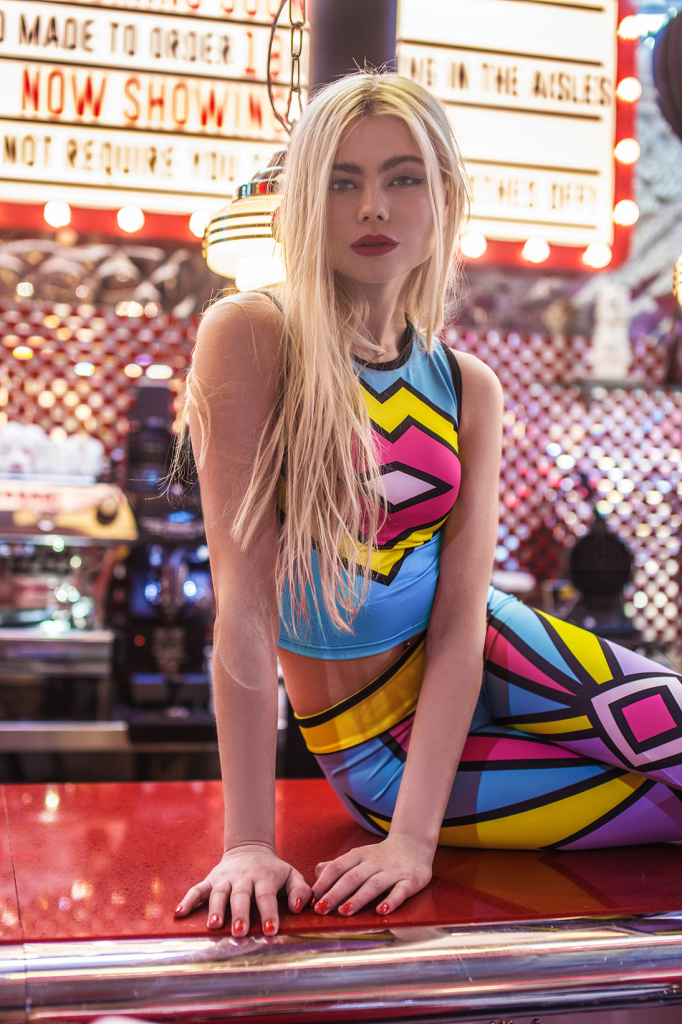 Which famous face would you love to one day see rock NYPMHA London?
Yolandi Visser from Die Antwoord. She has some wicked style!
Your designs can be described as outrageous, colorful and bold – would you say you design for a specific target group?
Yes, for MORTICIA ADAMS meets PARIS HILTON type of gal.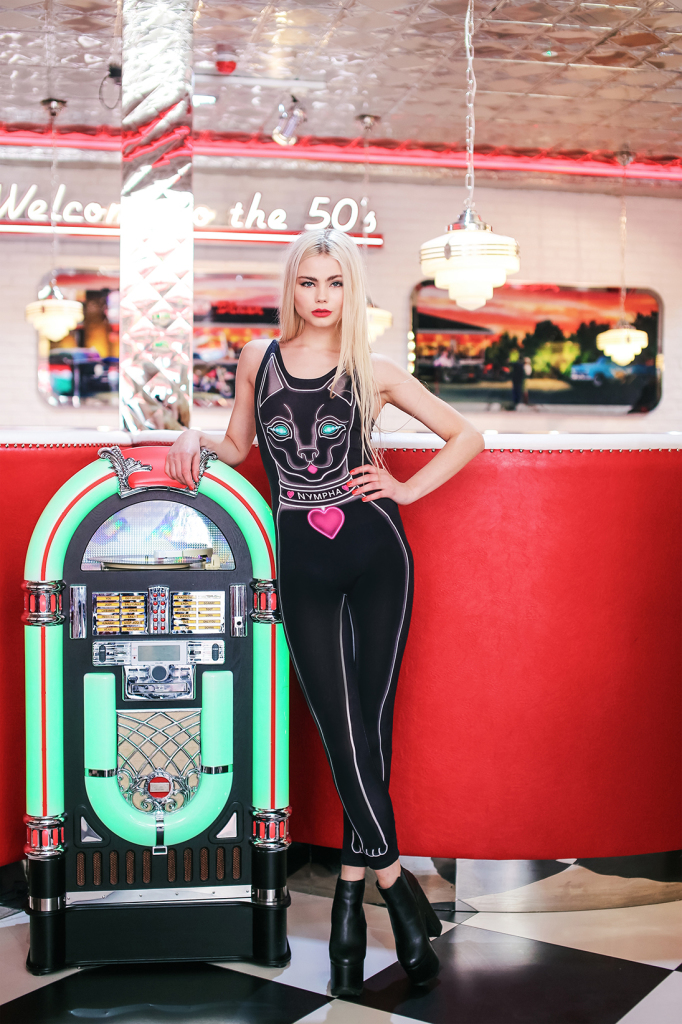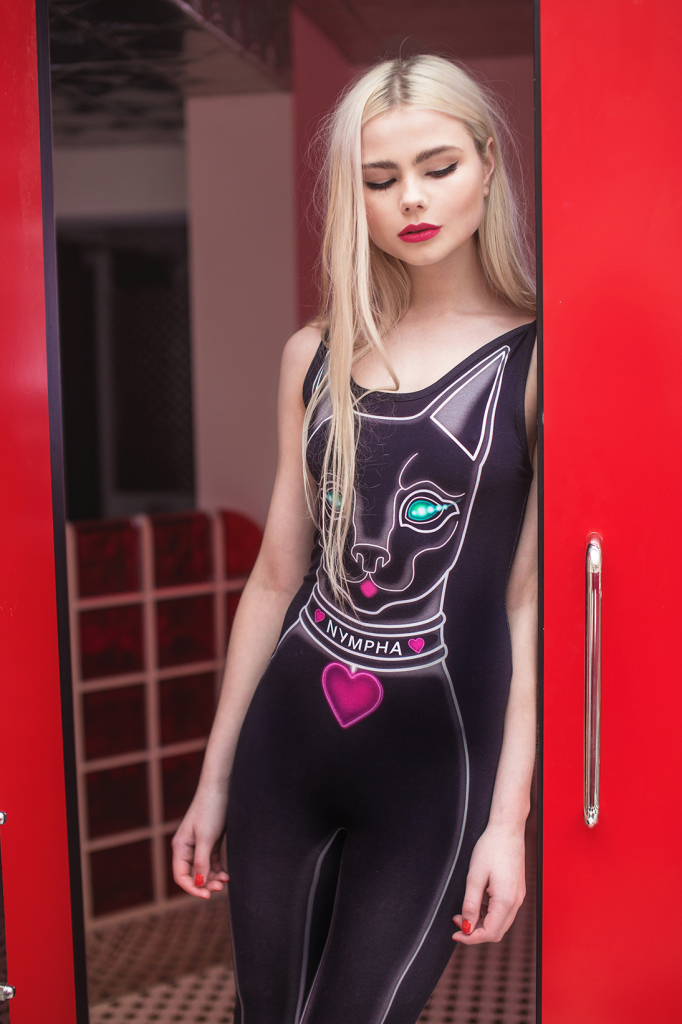 Is there anything you feel MUST change about the fashion industry? If so, what is it?
Yes, they should separate words fashion and style and put them into completely separate folders. When people buy trends and fashion they think they buy style. But oh baby this is something you will never be able to get for money if you're not born with it.
What can we expect in the future from NYMPHA London?
Well, the future is such an unknown reality. NYMPHA is trying to exist in this moment and just go with the flow. Some things are just better left unsaid but can definitely promise it's all going to be about some gear to wear and to make your hearts beat faster for a moment and then scream: 'I must have it!'.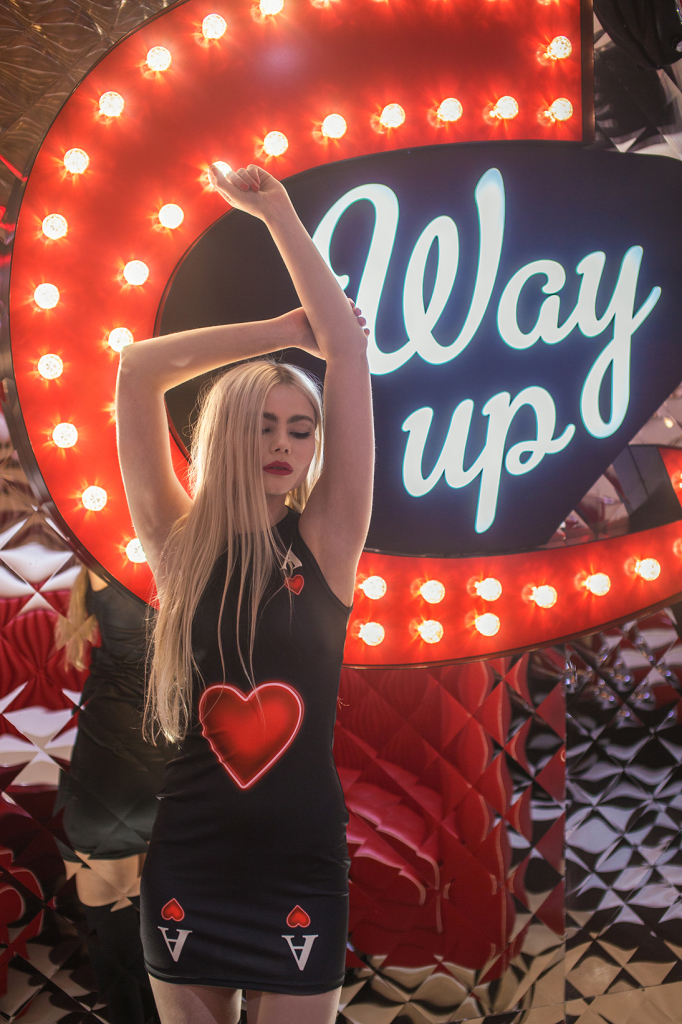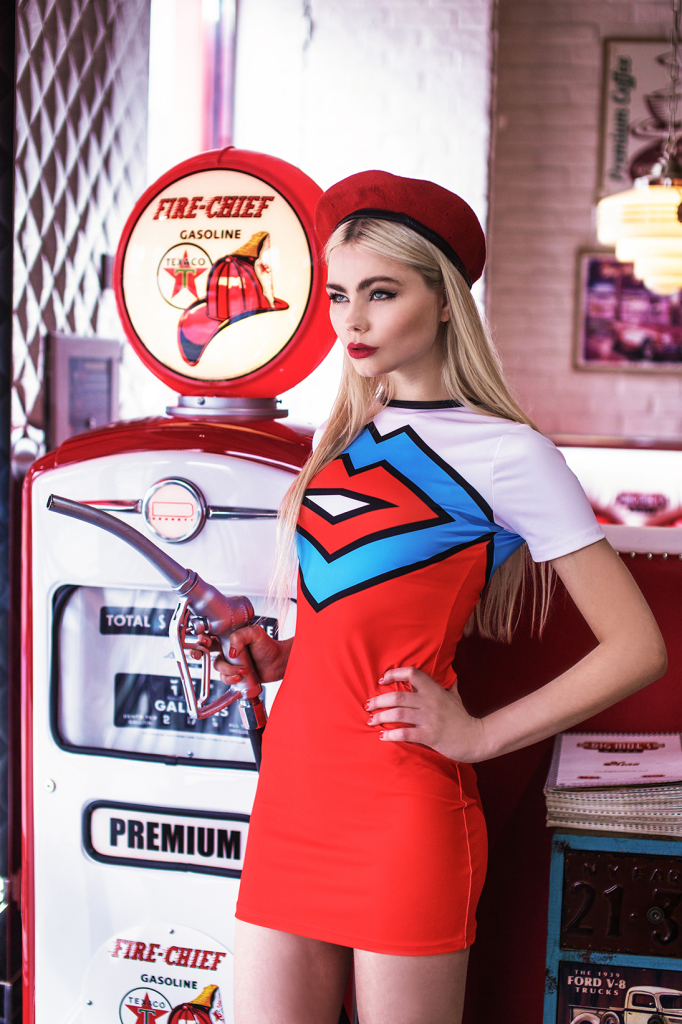 By Olive Duran
Merken
Merken
Merken