Photography Jessica Gwyneth
We caught up with Julie Edwards and Lindsey Troy of Los Angeles garage-blues duo Deap Vally a moment before their show in London's Boston Music Room. Julie Edwards, who recently became a mother, was cuddling and feeding fruits her 8 months years old daughter, as soon as we had a chance to sit down, after a quick photo shoot in the basement.
"Baby, do you love me like you say you do? Baby, do you love me is this good love for you?" – Troy sings in "Baby I Call Hell" and then adds up –  "And if you wanna serve me, show me you deserve me; Cause if you really love me you'll be a bigger man than you". – Feminism and female empowerment have always been central themes in Deap Vally's music.
It's been three years since their last release "Sistrionix", however, the band came back on the track stronger than ever. Deap Vally's new album "Femejism" is coming out September the 16th. The promoting single out earlier this month "Gonnawanna", isn't just loud, it's terrifying with its psychedelic guitar solos.It's just impossible to stop it!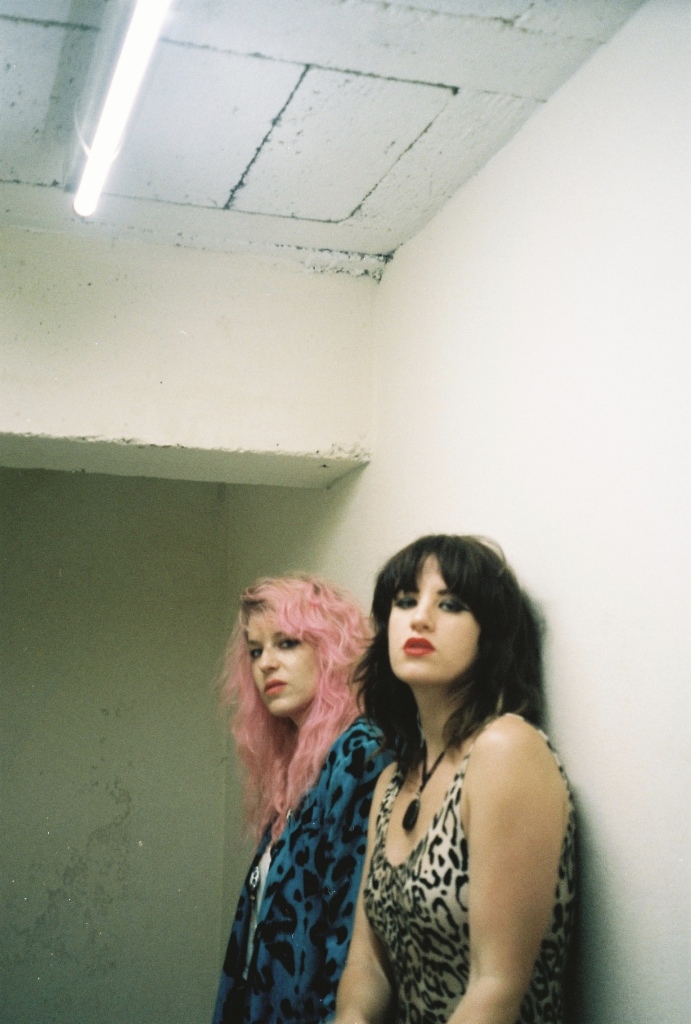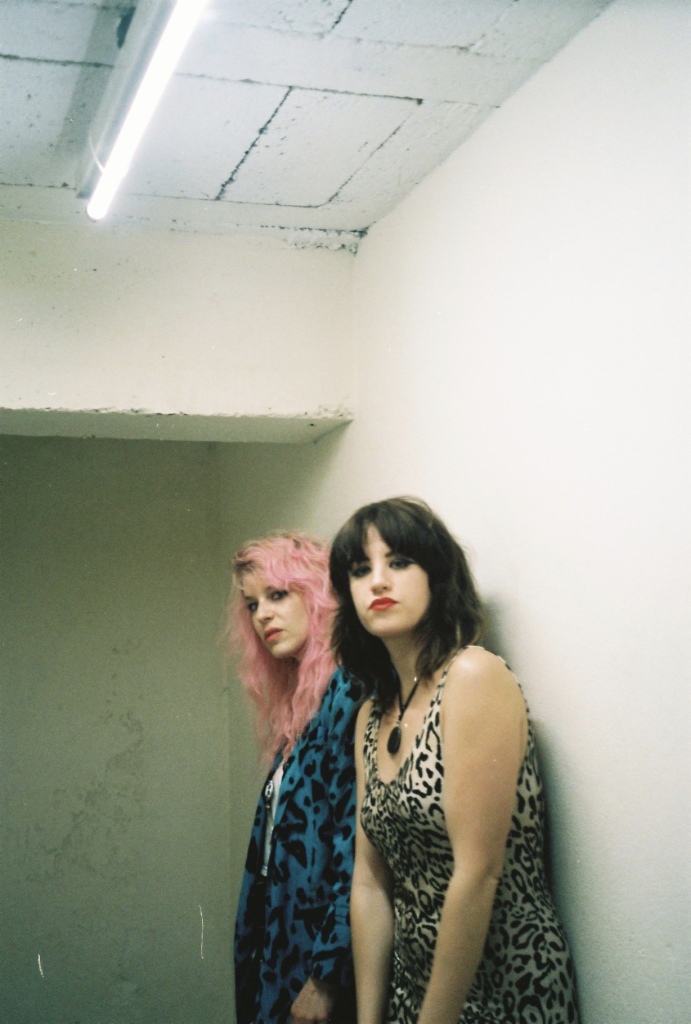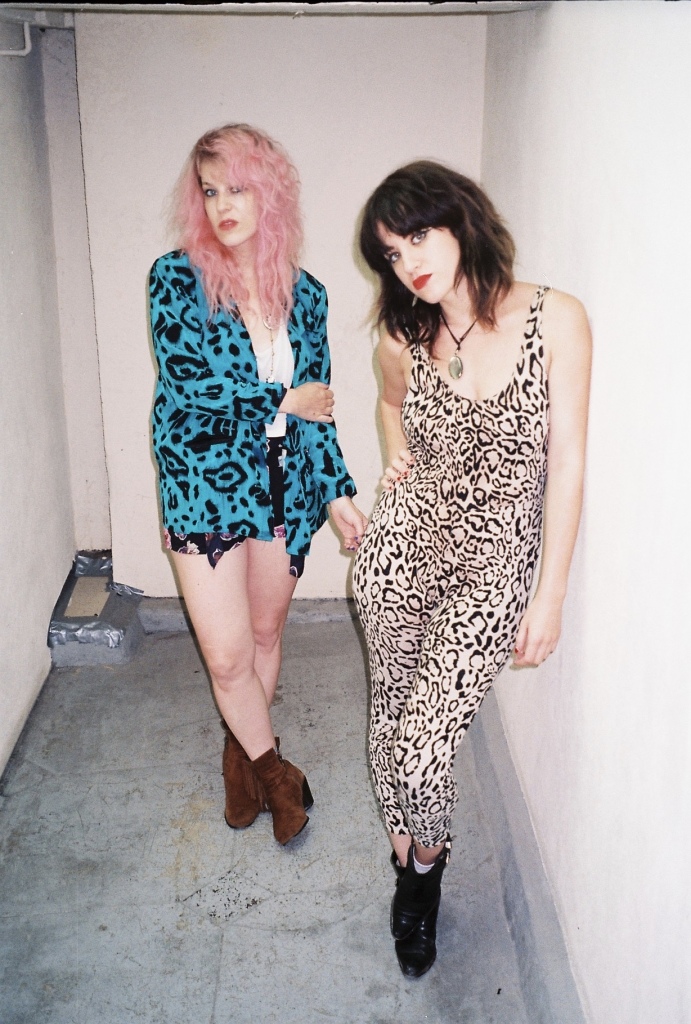 How did you love to rock and roll music start and develop?
Lindsey Troy: Probably, Courtney Love.
Julie Edwards: For me, it was probably David Bowie, Major Tom. I remember being 12 and hearing that on the radio. I'd always listen to music to old music, I wouldn't listen to any modern music. I knew I have to pay attention to that song.
Where do you find your inspiration most?
 Julie Edwards: Life situations, life experiences.
 Lindsey Troy: Yeah, it's everywhere.
What's the wildest thing that happened so far on tour in your whole careers?
Julie Edwards: I guess a few years ago we were touring in England. We were in Manchester, where we were doing a music video shoot. Our friend who was directing it, James Marcus Haney, he decided to take us into breaking construction side and climbing to the top of it. We were shooting a video as such a badasses up there. Of course, before we knew it there was the security and the police showing up. We were actually on the top and we were looking down and there were two cop cars coming and we were like "oh god, we gonna be looked up abroad!" So,that was nerve-racking and we left our drugs and our booze up there.
Lindsey Troy: To be fair I wasn't really that nervous about it!
Julie Edwards: I was pretty nervous about it, you don't wanna get into legal trouble. We got to the bottom and we were like "Hi, sorry we're from America." (laughs) and they were "Look at that sign" and then we "oh, okay". Being from America really worked for us at that time.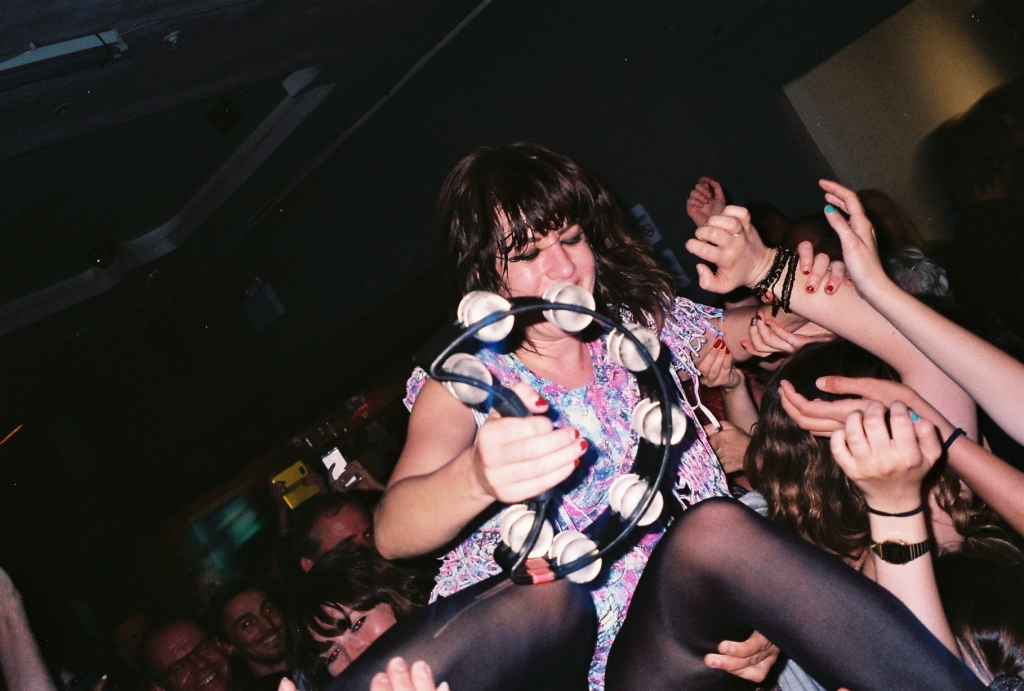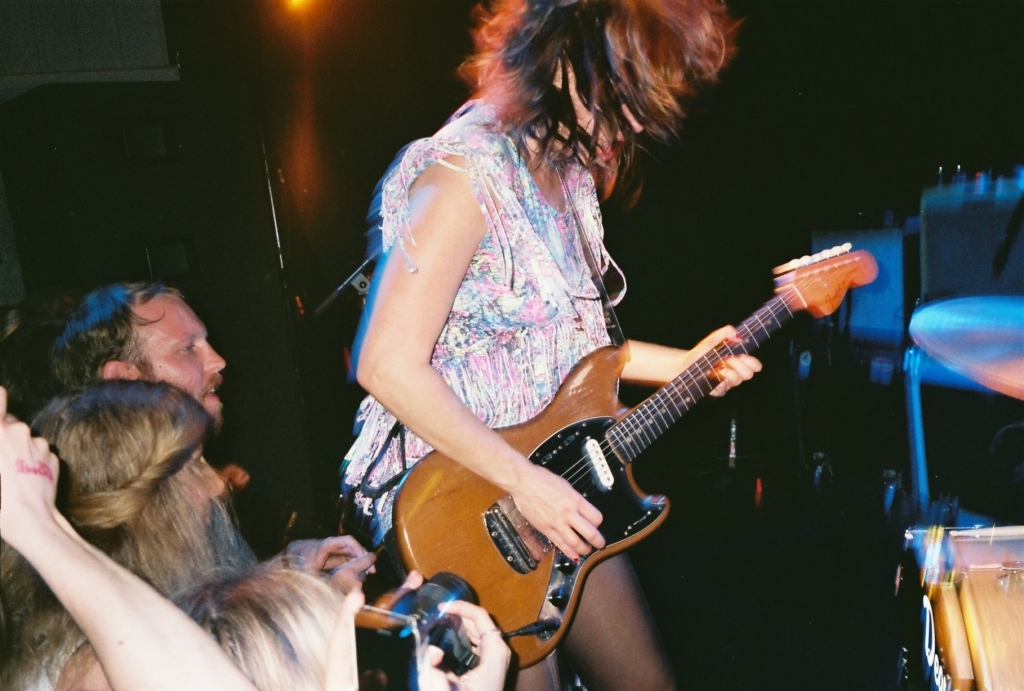 Do you think girls are stronger than man?
Julie Edwards: I just had a baby. See the problem with the man, they will never be able to do that.
Lindsey Troy: Well, they wouldn't even try.
Julie Edwards: I think there's no chance that the men are stronger than women. That's my true believe after going trough that experience.
Lindsey Troy: I think man and woman have a different kind of strength, obviously man generally speaking can lift more heavy weights than women. But there is a lot of a different kind of strength. I personally think we kind of have to be stronger.
Julie Edwards: Just fundamentally because of this! (pointing at her daughter)
How did your writing process change between your previous albums and the new one?
Julie Edwards: Yeah, there's definitely an evolution in our music. The first record, a lot of the songs we've been playing live and sort of like workshopping in front of audiences and then we recorded them. Pretty much everything on the record existed before it had ever been played live, with like a couple of exceptions. So, that's like a different approach. This is really like a studio album, a lot of it was written in the studio than I supposed to written on the stage.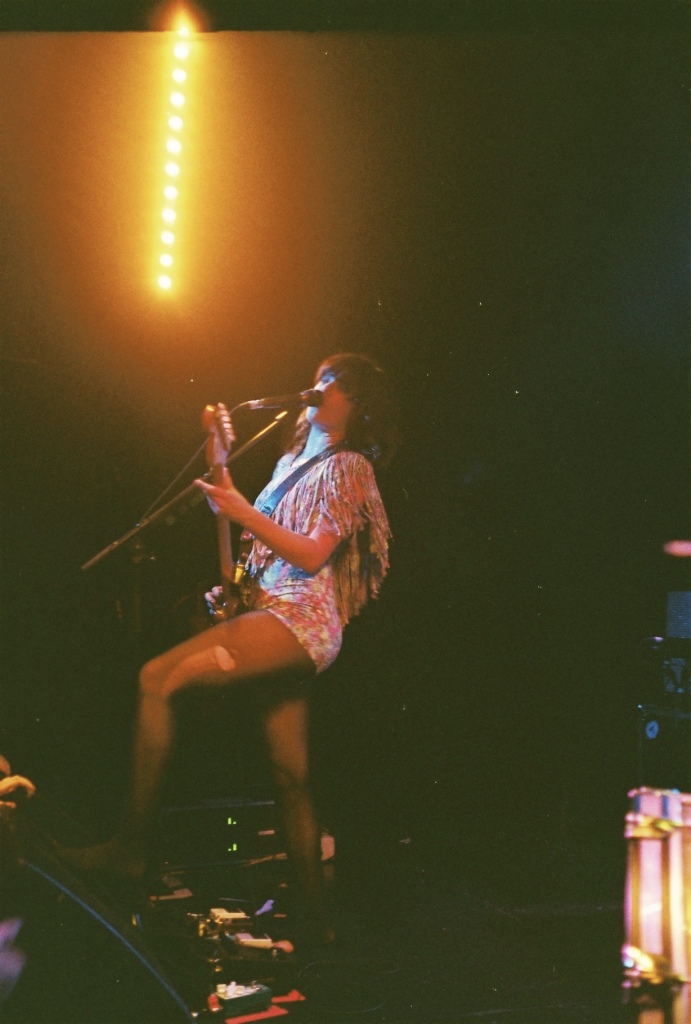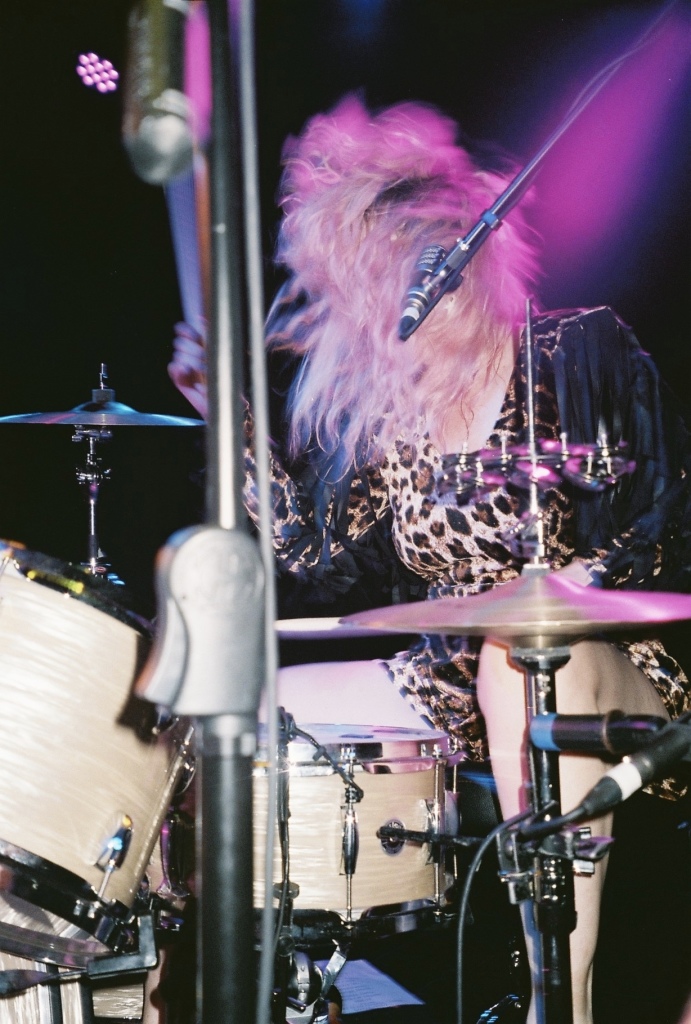 How did "Royal Jelly" come about?
Julie Edwards: Lindsay had some lyrics, the verse that kind of kicking around. They were kind of living separately, right?
Lindsey Troy: Yeah, they were kind of very depressing lyrics. But then we kind of flash them out and took them into the interesting convent.
Julie Edwards: It was almost like jamming together. We based this song on our friend, hard to remember now why. I think this is like a song to her.
What are you currently working on?
Julie Edwards: Just on our music videos for this album, budgeting our next tour.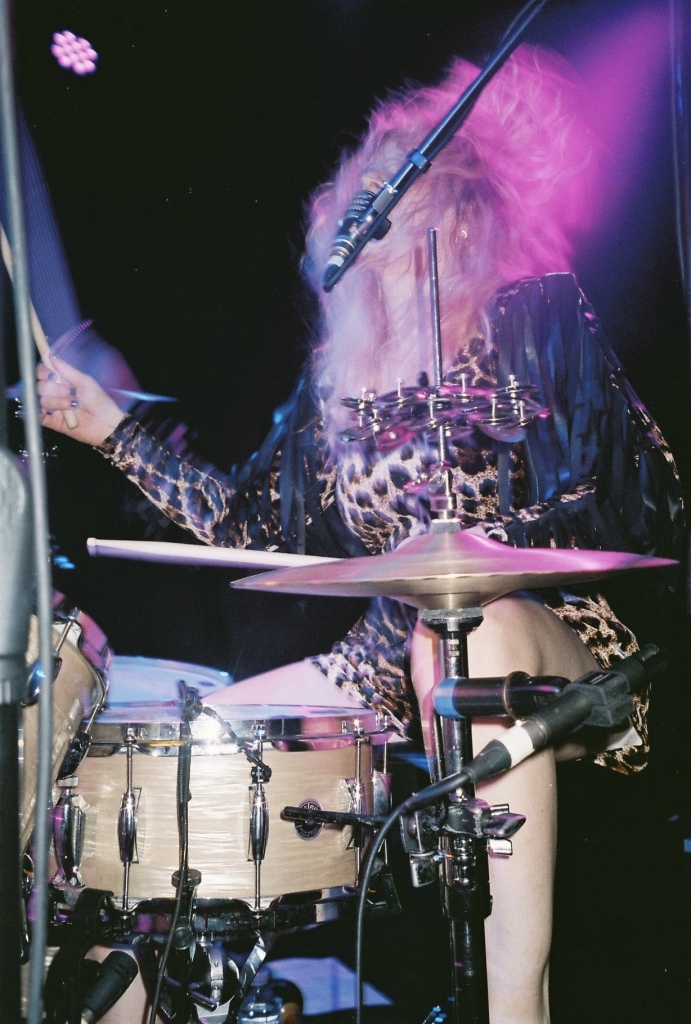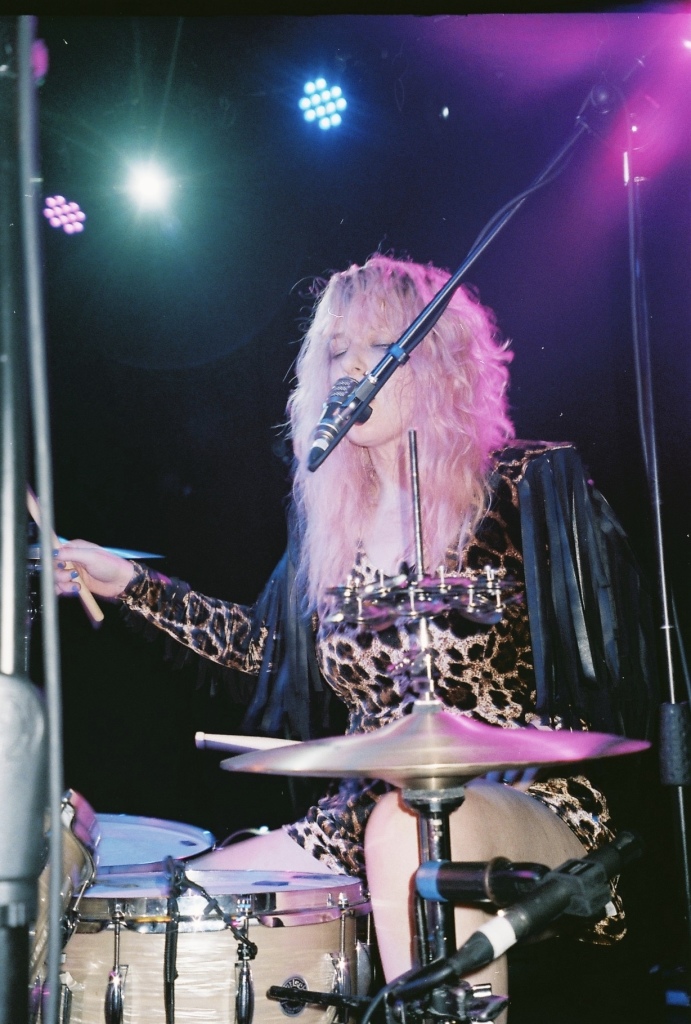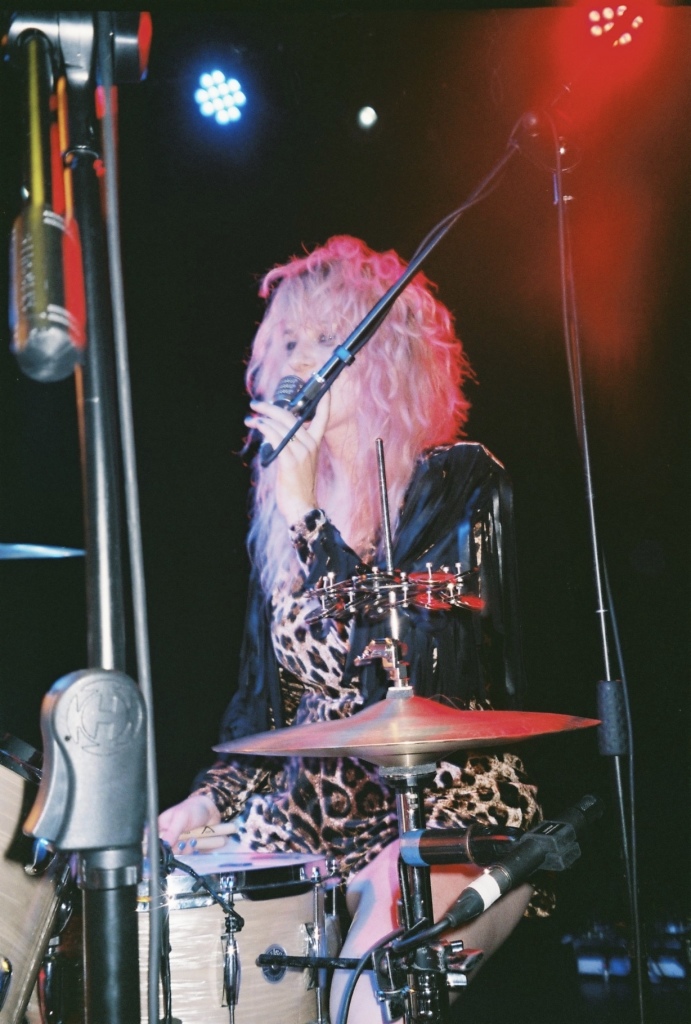 If your music were a drink, what drink would it be?
Julie Edwards: Uuuuu, green juice with cayenne pepper. It's good for you because it gives you a kick and barrels through your system, and cleanses your soul.
What's your spirit animal?
Lindsey Troy: A lama??
Julie Edwards: I personally, don't know. Probably some sort of bulky cat. (laughs)
Lindsey Troy: I think I'd be one of those flying monkeys, so I can just flight from tree to tree.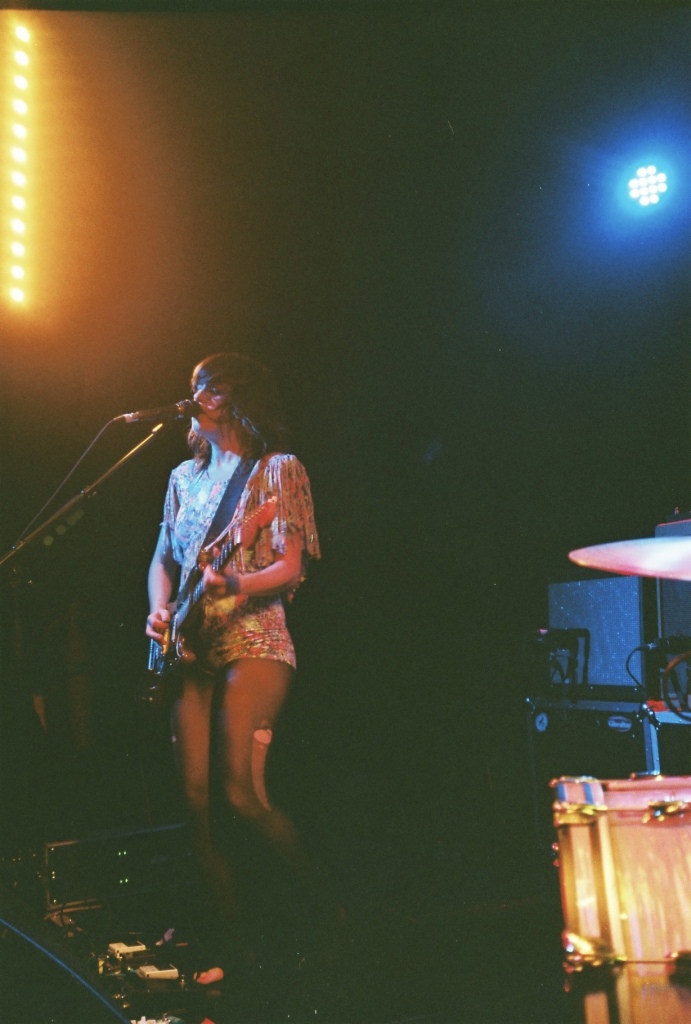 By Emily Slupecka
Merken
Merken
Merken
Merken