A recent graduate of Willem de Koning Academie, Rotterdam, majoring in Fashion Design: creative director and founder of "Amida Maru", Alyssa Groeneveld takes from the streets and her favourite rap tracks to come up with her label, homonymous with a Shaman king Anime character.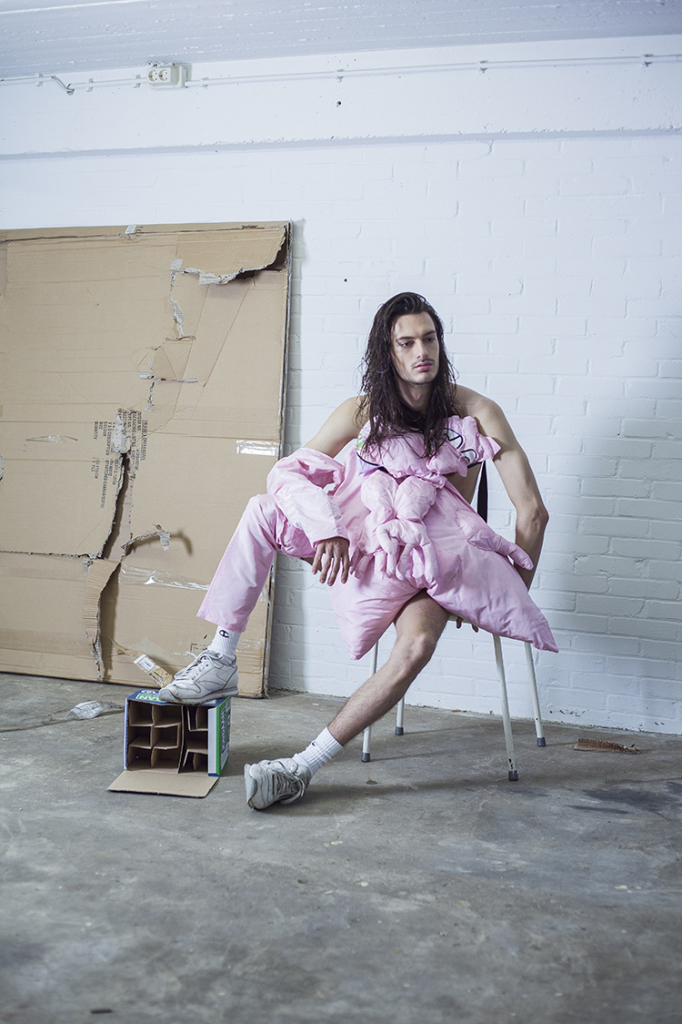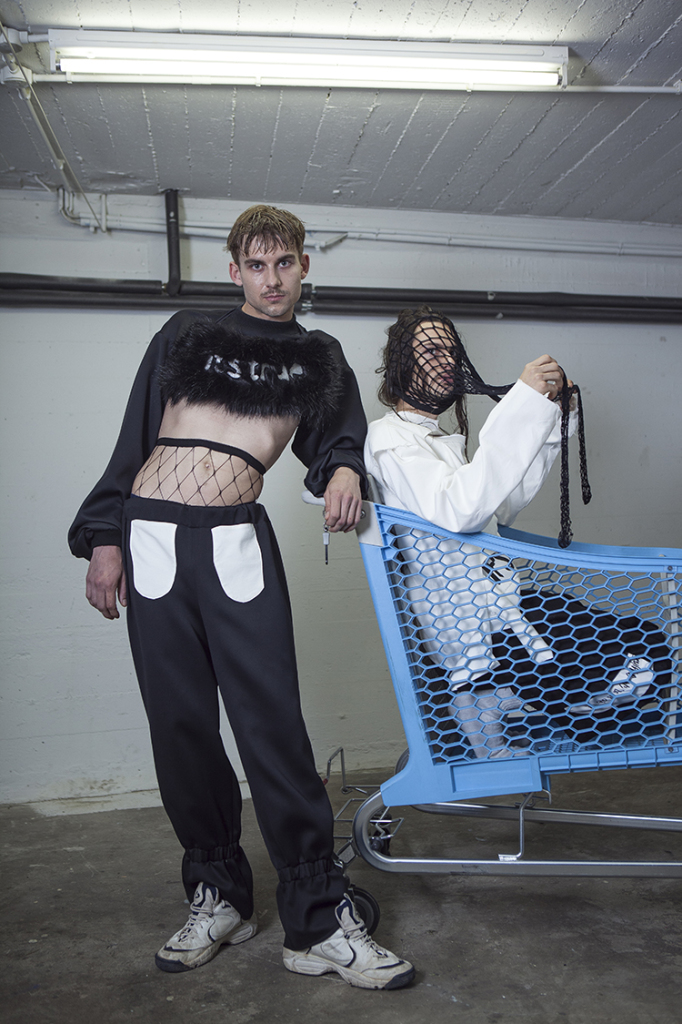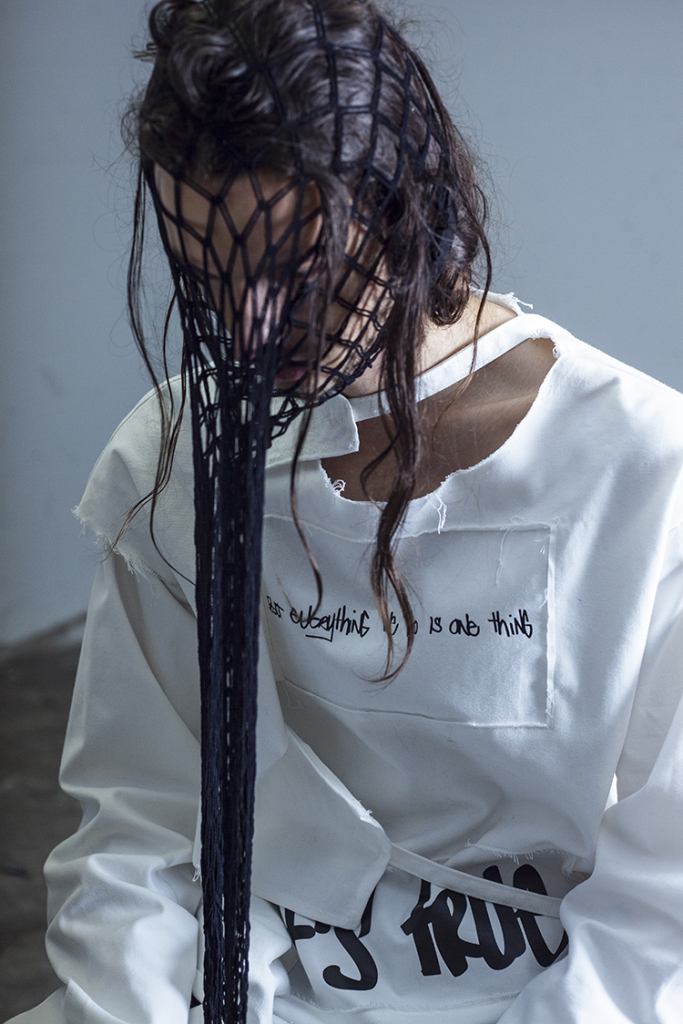 The young Dutch designer uses lowbrow men's sportswear quotes and deconstructive silhouettes to play with the already growing revolution of streetwear trends – only to break out of them. Not your typical black t-shirt and blue jeans deal, Amida Maru's man (or boy) dresses to be seen, not to blend in or get lost in the myriad of young cool, but uniformed kids.
Drunk tailoring, which was used back in the days by Martin Margiela or by London's underground star Charles Jeffrey was always anti-sportswear. With this fact in mind, Amida Maru could end up being one of the few brands on the block with the upfront mix of the two styles, showcasing the creative essence of effortless whack that has followed the Dutch and Belgian fashion forward people for decades in the design world.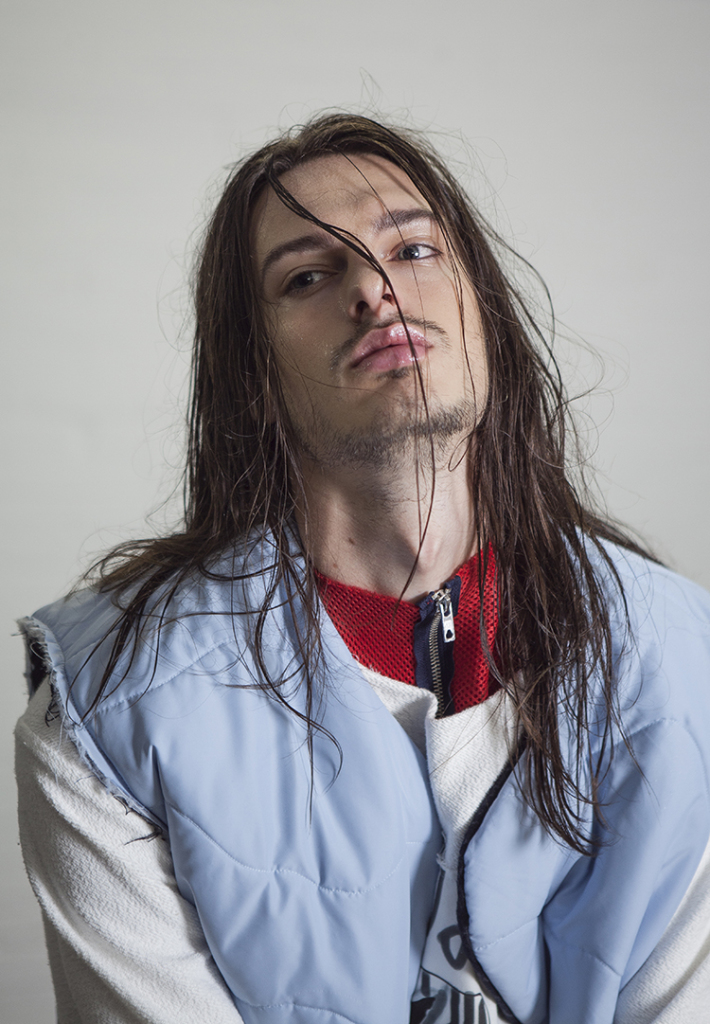 See the full S/S 17 collection Amida Maru's website
By Shrovona Paul
Merken
Merken