Photography Svenja Trierscheid
At the humble age of 25 is David White, this Bielefeld born model who has already worked for the likes of Mustang Jeans, Puma, Nike, Adidas, Hien Le to only name a few. His refreshingly calm and poise attitude has us slightly weak at the knees and after you read his interview I'm sure you will be too. There's one thing that's for sure, M4 should be lucky to have snagged this one…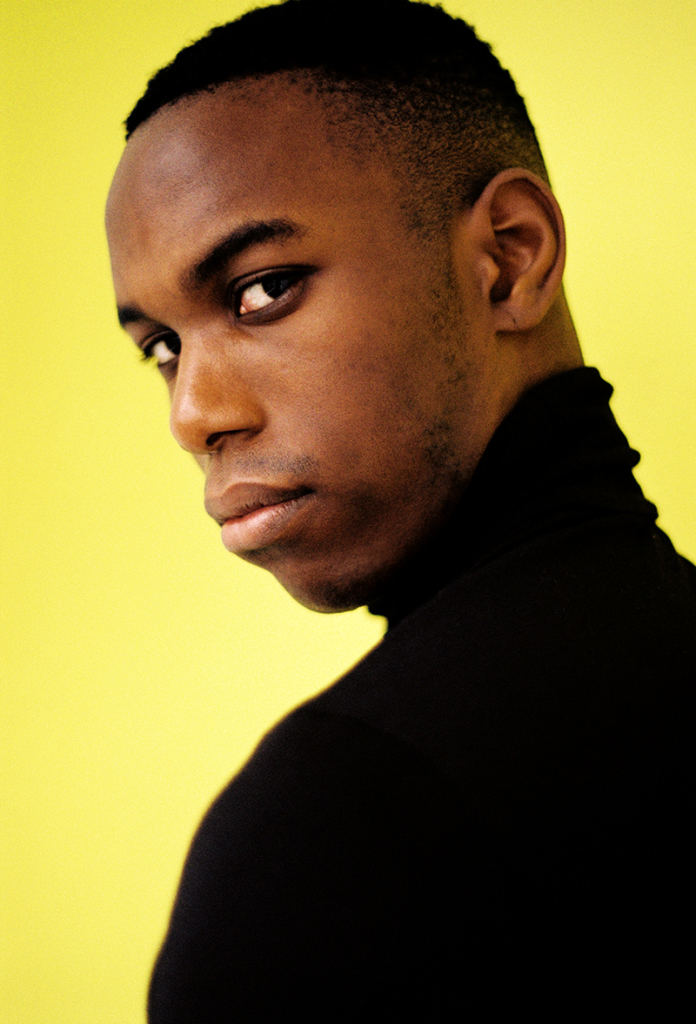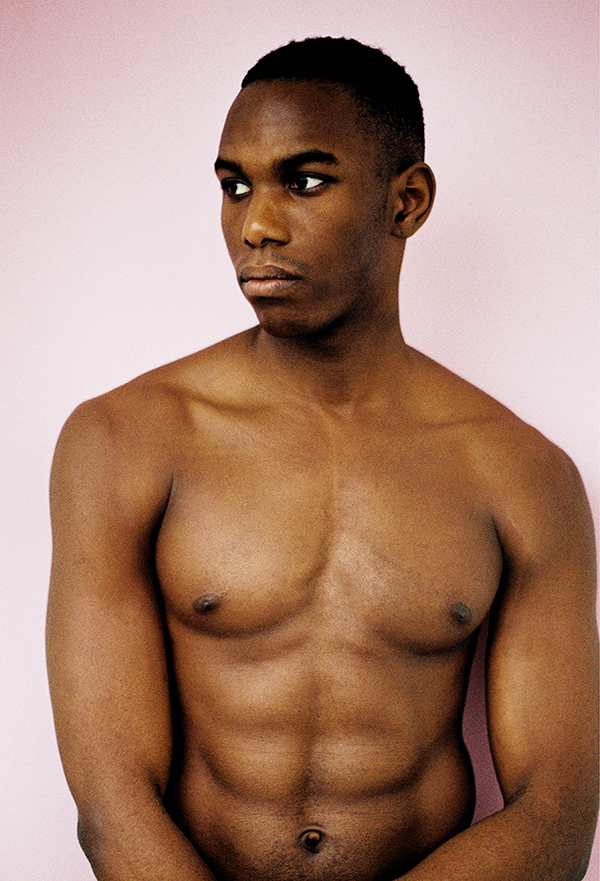 What was it like growing up in Bielefeld?
I was very lucky that people always excepted me, because other black friends of mine weren't that lucky. So I had a nice childhood there.
How did you get into modeling?
I got scouted from a fashion designer a few years ago.
Who are some designers/ brands you'd love to walk for?
If we talk about big Brands than I have to say Ralph Lauren, Lanvin, Burberry etc.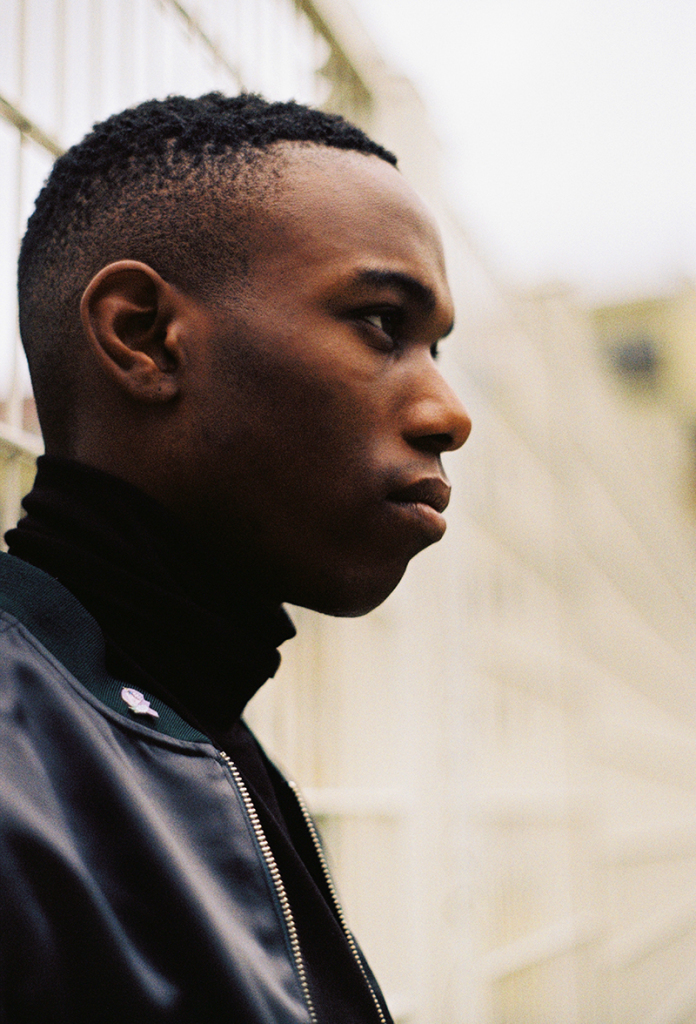 Do you believe in afterlife?
I believe in reincarnation.
Are you more of a morning or night person?
NIGHT PERSON !!!
What do you think about the style of people in Berlin?
There is not just one Style. The uniform Styles you see in Munich or Hamburg does exist as well as the cool street styles or hipster or or or. You are free to where anything you like and nobody is really judging you. I love that.
Describe your favorite clothing item?
I love to wear jumpsuits and my leather Triangle necklaces from Berlin Designer IVANMAN.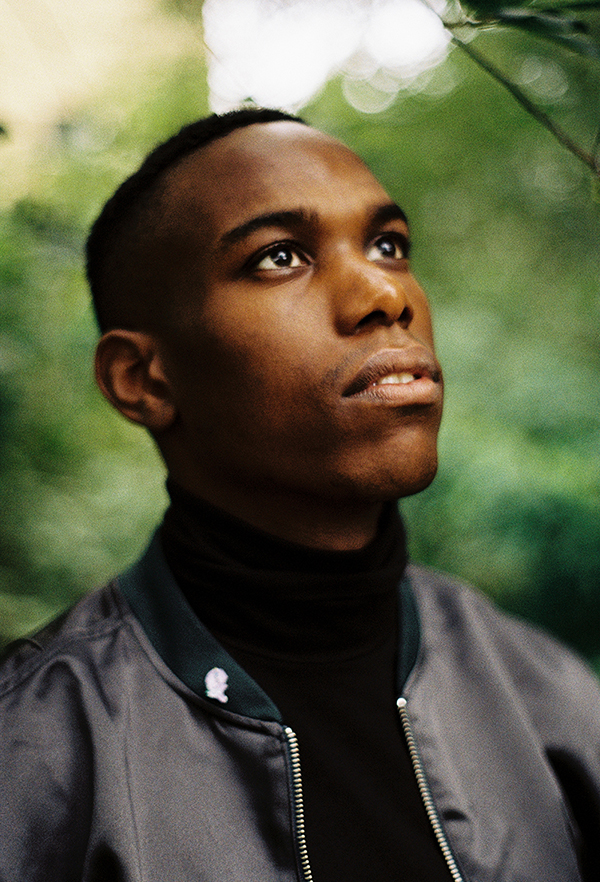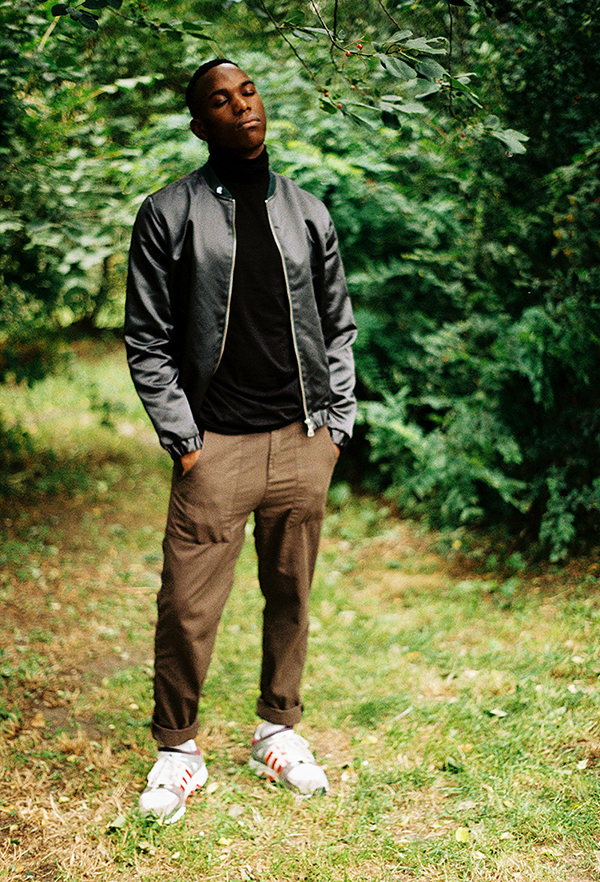 Favorite moment of this past Berlin Fashion Week?
I have to say the Dandy Diary Party. It is always like a big reunion, Cause you see a lot of People you haven't seen for a longtime. And the drinks where free, lol!
Worst habit?
I can be very lazy, especially in case of tidying up my apartment.
Name 3 three things you always have with you..
I can't believe it but I have to say my iPhone, although I managed to avoid Smartphones until the beginning this year, anyway my keys and wallet are also always with me.

Who are your role models?
My mother, cause she fought all alone for everything in here life to make or better than in life in Africa and raised 4 boys almost all by herself. Thanks mum!!!


What are you passionate about?
Playing Handball and modelling. I started handball with 9 years.
Current song you've got on repeat?
Not one song, the whole album of Hercules and the Love Affaire
If you could eat one meal for the rest of your life what would it be?
Sushi or my self made spelt pizza.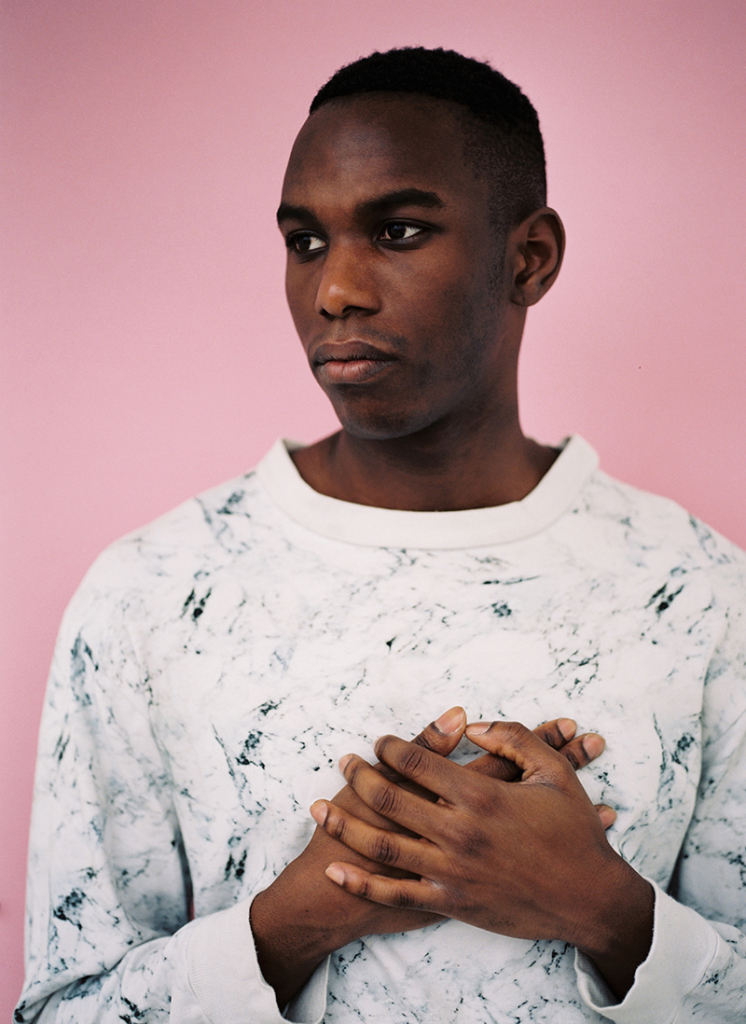 If you could wine and dine with anyone who would it be?
Even when I am not that much into here music probably Adele, she was so funny and real on the carpool karaoke.
You feel most confident when wearing…
A jumpsuits which fits perfectly with a nice coat and some cool sneakers.
Last time you got really scared?
Embarrassing story happened a few days ago. I was walking around my hood in Mitte playing Pokémon go. After a while I found a Pokémon and stopped walking to catch it.Then when I did it , I looked on my shoulder and saw a big thing sitting on my shoulder. Out of shock I jumped a little to the side shaked my shoulder and blew against the thing. The thing flew away and I realized that it was a beautiful butterfly…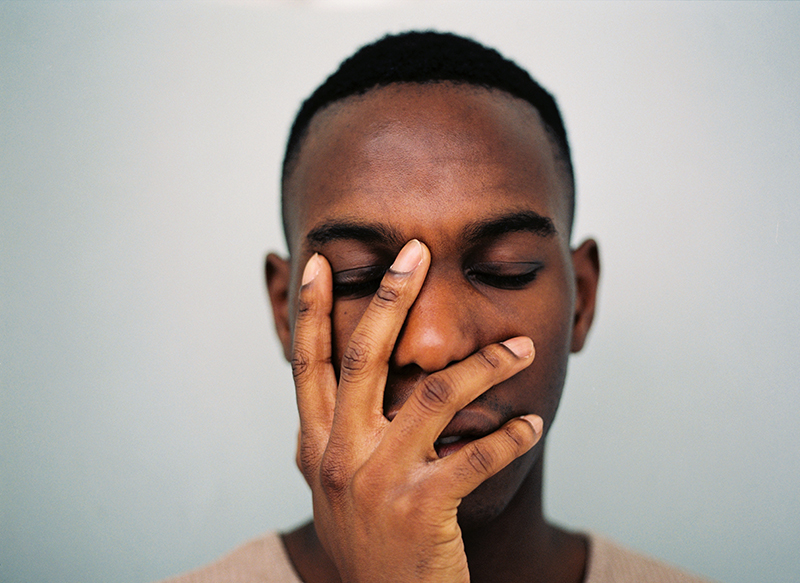 By Olive Duran
Merken