You've attended their parties, the exhibitions and you've seen their name all over Berlin. Pornceptual is a refreshing and eccentric movement. We got talking to the only 23 year old co-founder Raquel Fedato who is originally from Sao Paulo, Brazil and now rests her head in the beloved Berlin.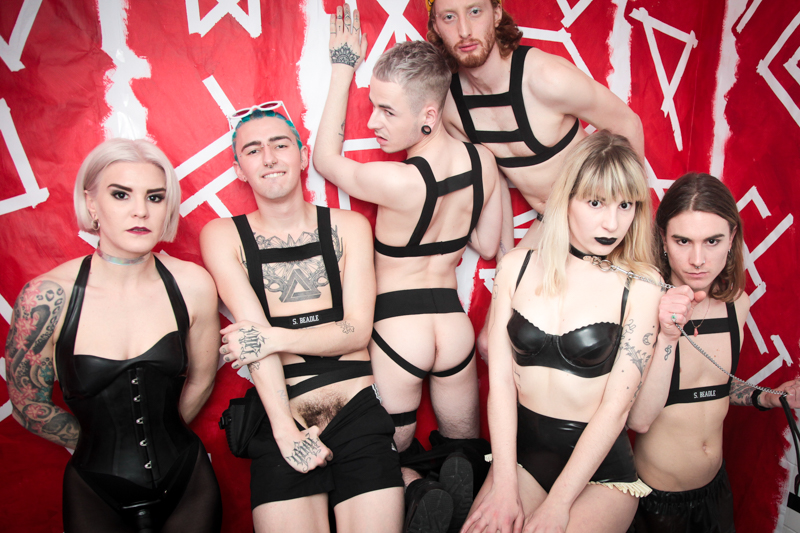 Photography Chris Phillips
How long have you been in Berlin?
Since May 2012. For those who are bad in Math, that's 4,25 years. It is absolutely crazy to think how time runs fast, but at the same time very slow. Sometimes I feel like I have been here for 40 years, but it could also only be 4 weeks. There is definitely a lot to process in a city like Berlin.
You seem to be juggling a few projects, what would you consider your main occupation?
I would not say I have a main occupation, but rather two important projects in my life. Half of my time I invest in Pornceptual. This means organizing our events, taking care of our PR related matters and producing shootings. The other half I am a student at Humboldt University. I study Cultural and American Studies. The rest of the time remains for freelance social media projects for start-ups.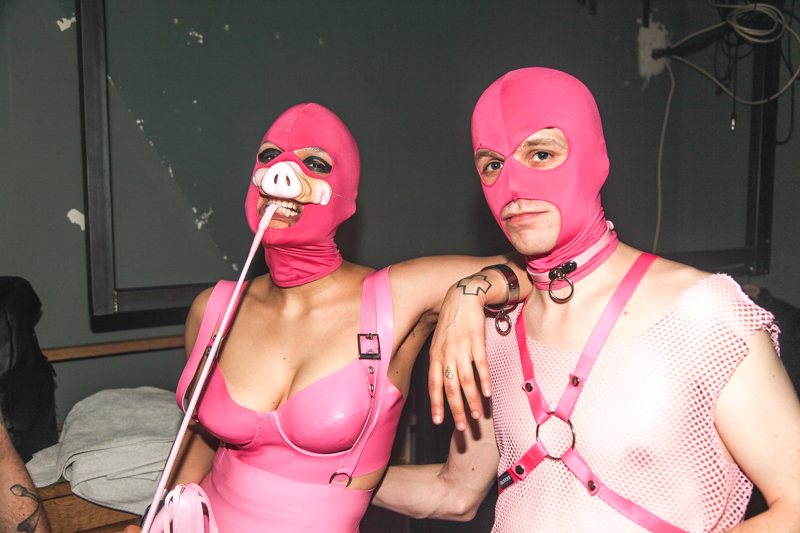 Photography Chris Phillips

Tell us a bit about how/ why you decided to start Pornceptual?
Actually, I wasn't the one who started Pornceptual. It was founded by Chris Phillips, my partner, in 2011 and I jumped in in 2012 when we met in Berlin. I guess it is important to mention that Pornceptual does not only restricts itself to a party. We are a multi-tasks community that organizes events, but we also have an online gallery, a magazine, and even a shop. And of course, our focus is set on pornography and creating an alternative to the commercial porn industry. I would say that Pornceptual stands for a kind of pornography that is queer, diverse and inclusive. We aim to prove that pornography can be respectful, intimate and artistic while questioning usual pornographic labels. Can art succeed where porn fails – to actually turn us on?
Where did the first Pornceptual party take place?
The first Pornceptual took place in Brasilia, the capital of Brazil, but that was only a two times affair. A few years after, when I was already part of the project, we had our first party in Berlin. It was actually a very unexpected offer from a friend and we hosted it at Basement, a bar at Spreewald Platz. The truth is that we never intended to have a regular Pornceptual party, we thought it would be a one-time thing. But the party went incredibly well and from then we decided to host it every month. From my point of view, I would say that the scene really needed a party that welcomes all kind of sexualities.
Favorite DJ you have had playing at a Pornceptual party?
That is a tough question. Since I am responsible for the booking, it is very difficult to choose one DJ. But I can definitely name a few of my favorite acts: Murat Tepeli (Ostgut Ton), Aerea Negrot (Bpitch Control), L_cio (Kompakt), Rydim, who is part of ItaloJohnson, and Snuffo, who is one of the members of Snuff Crew.
Can you share your wildest sexual fantasy?
To have sex in a field full of unicorns? No idea. Let's skip to the next question…..
How do you best deal with a hangover?
Getting shitfaced again?! Lol. Actually, I recently discovered the best solution for hangovers. It is a Brazilian anti-hangover pill called Engov and they deliver it internationally. #inengovwetrust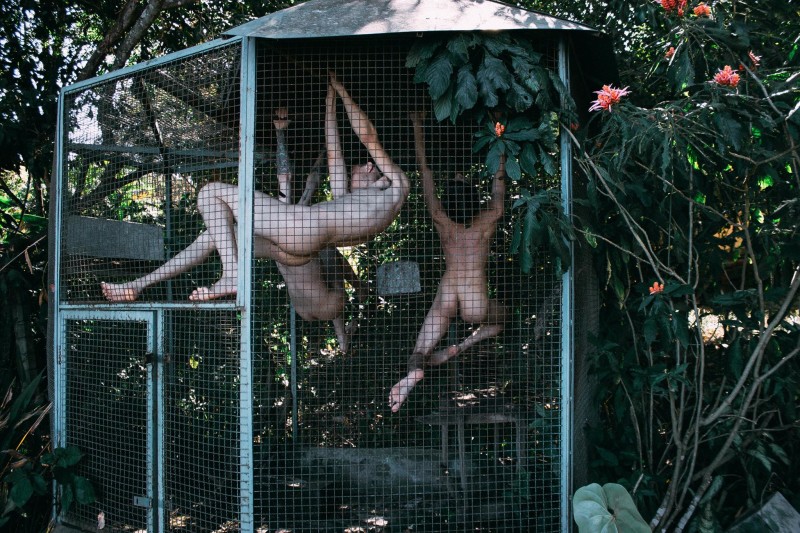 "It's Not Carnal" by Victor Matheus Diniz / Featured on pornceptual.com
All time favorite DJ?
The Black Madonna. Besides her amazing music, she is a very culturally aware DJ. Instead of using her platform and reach to exclusively share her music, she gives voice to very important matters in the queer scene and in the world in general. The lack of female DJs in the electronic industry is somewhat frustrating, but with DJs like The Black Madonna we are definitely well represented.
You seem to travel a lot, do you have a favorite city?
Istanbul. It reminds me a lot of Sao Paulo, but I feel it is a better version of it in some ways. Being a big city girl, I love cities that offer you as much entertainment as possible. And in Istanbul, you have the best mix of it all: amazing nightlife, absolutely stunning landscapes, best food ever and ultra friendly people.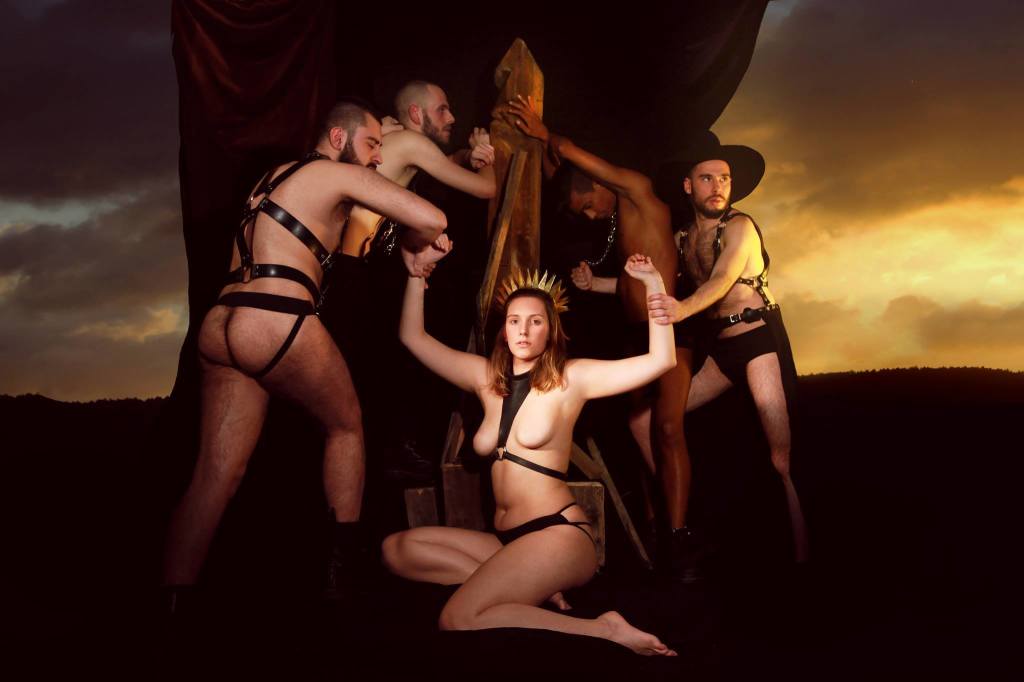 Favorite Berlin club?
[◘] (Berghain)
Future plans for Pornceptual?
Next week we have our 3rd Year Anniversary coming up at Alte Münze, an old coin factory by the Spree. You can also find us in Stockholm on the 10th of September. Besides that, this year we still intend to release the 3rd edition of our magazine and within the next months, we will also work on a crowdfunding proposal in order to fund the build out of the Pornceptual Academy.
Header Image Morning Glory by Tina Dubrovsky for Pornceptual
Interview By Olive Duran
Merken