Sydney Victoria, or preferable known as Cheeky Ma in New York, is of Manhattan's funky and freakiest up and coming artists. She is one of the cities new generation of club kids and a social media star to boot. Living for art and creating she spends her days collaborating with all that the city has to offer. After finding her on Instagram we wanted to know more – and for your amusement Cheeky put together a mixtape strictly to be listened to whilst imaging alien exotic dancers on a space ship.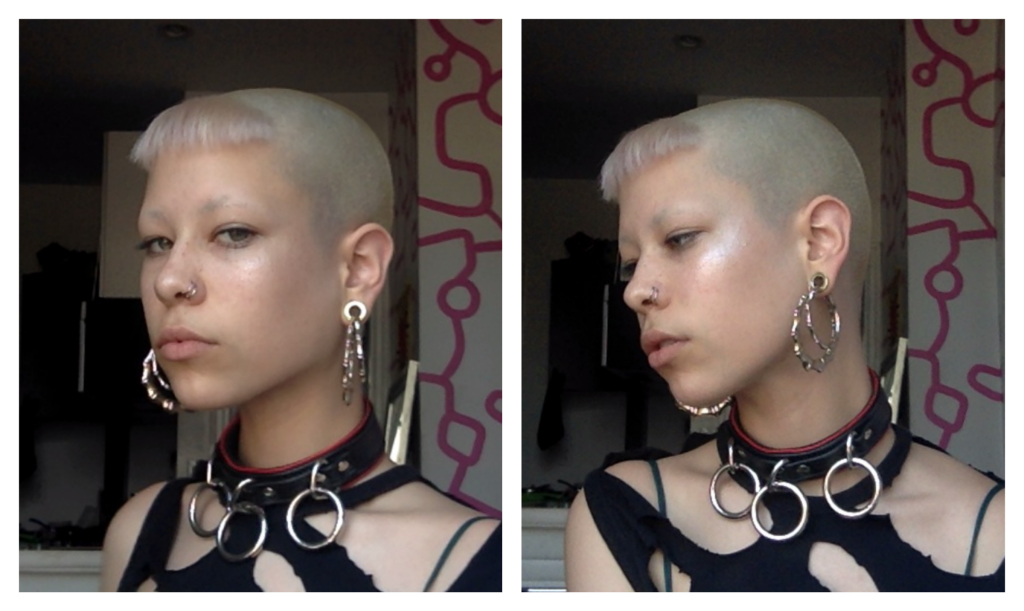 Can you introduce yourself and tell us a bit about what you do?
My name is Cheeky Ma and I was born and raised in New York, now residing in the Manhattan. I am an artist, model, fashion designer and all around creative (drawing, painting, sculpting).
What is the greatest thing about New York?
The artists in NYC are very collaborative. It makes working fun and interesting. I have literally walked out of my apartment building and been approached right on my stoop to do a modeling gig. I'm always meeting amazing and creative people.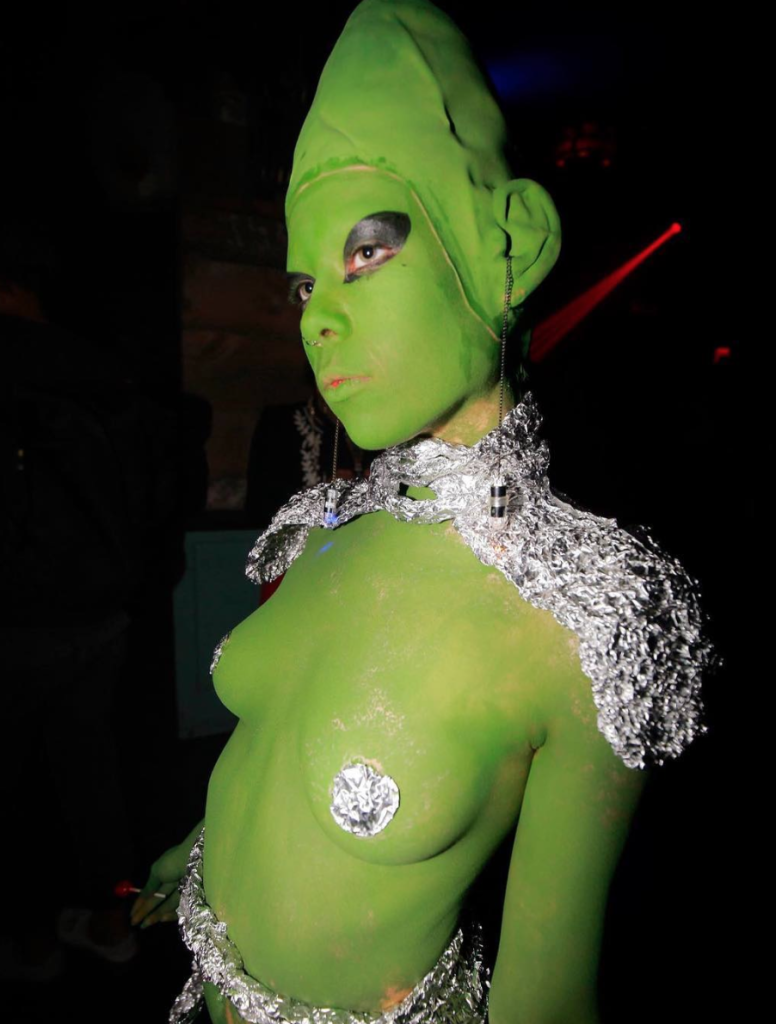 Looking at your Instagram it seems you have a pretty wild life, is this a projection of your actual life or do you use social media to create an image?
I think it's kind of silly to portray yourself in any other way than who you are. My Instagram is not thought-out, I literally post what I want, whenever I want. Although, some of my photos I won't post because they are too crazy and would be removed instantly. I don't invest too much into cyber life, but it is fun to post on Instagram. It's an archive of my life that happens to be accessible to the whole world. It's a great way to connect with people, no matter where they're from and I am often contacted for jobs down in the DM.
Are you fazed by how many followers you have?
Haha not really! I don't care how many people follow me, I would still be doing what I do regardless. However, it does give me a sense of pride to know all these people appreciate and 'like' who I am and what I do (Not necessarily what I'm used to).
Can you tell us a bit about your club kid social scene?
We are all about love and creating! Think of it this way, if you're a member of a sports team, you are like a family. You spend a lot of time together practicing and helping each other out. Except we are the most colorful team of individuals. The game we play is dress up and dance till you can't feel your feet. Every week we create new looks and hit the club. It's beautiful to see everyone's evolution from week to week. The friends I've made in the scene are the most loving and caring people I've known.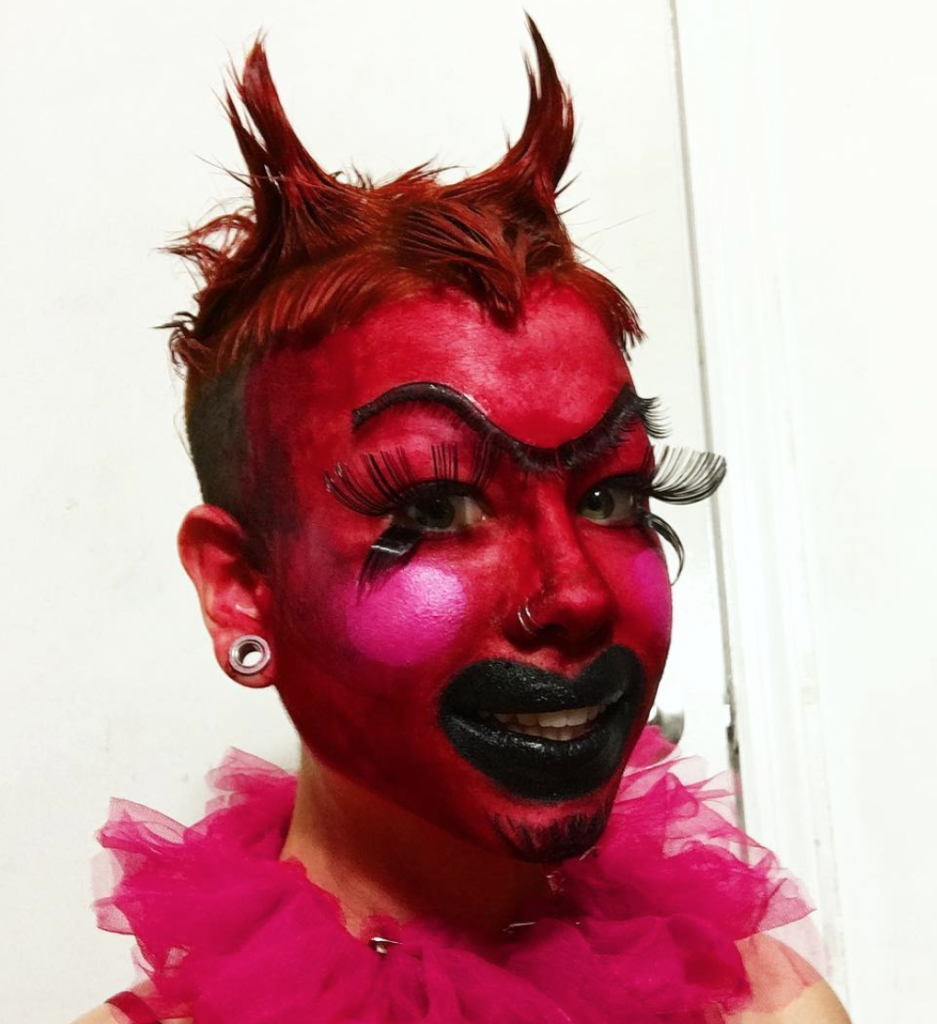 Are you familiar with the NYC club kids from the past, if so which kid is your favorite?
Yes of course! I resinate most with Jenny Talia <3
You have a cool freaky style, where does your inspiration come from and what do appearances mean to you?
My inspiration comes mostly from my surroundings and a lot of influence from the punk era mixed with anything alien-like. My appearance is based off how I feel inside. Some days are more colorful than others but I usually wear lots of black and red. My mind likes to go to very dark places, therefore my appearance can be very dark and "scary". Appearances aren't everything to me, it's one thing if you look cool, but you need a cute personality to back it up.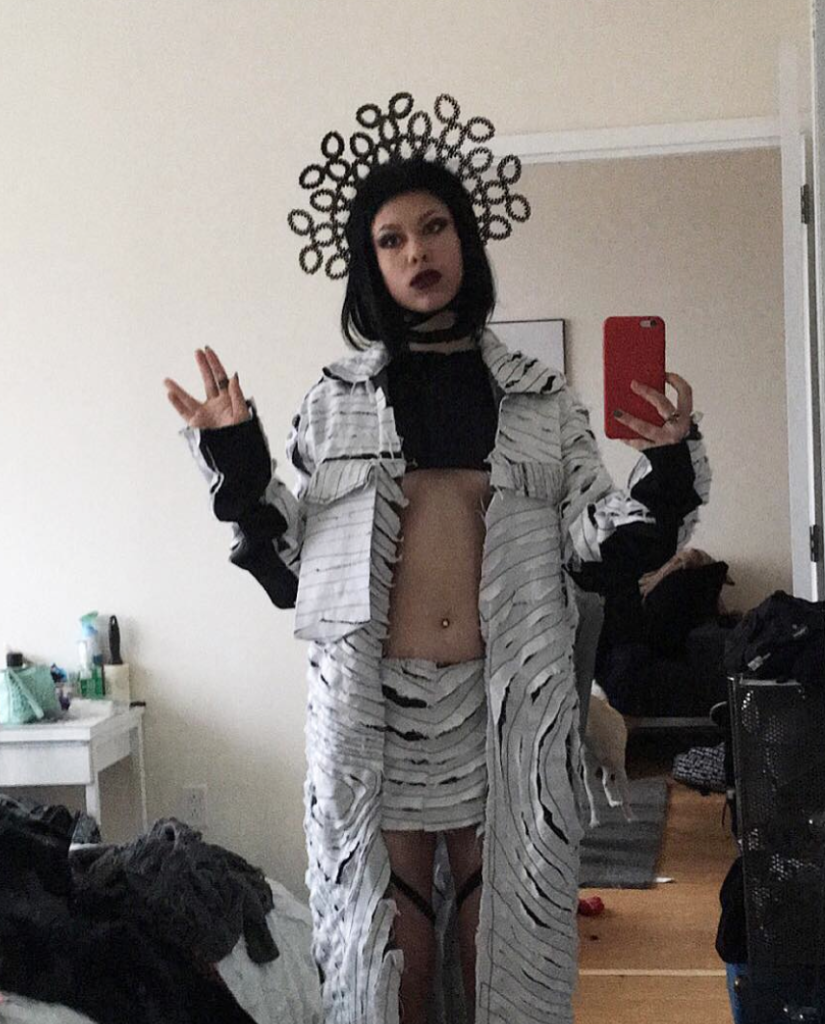 Most unexpected reaction you have ever gotten on the streets due to the way you looked?Young children often stare at me confused or scared saying, "Mommy/Daddy look at that girl!" or "look at her shoes" (LMAO). I always smile and wave at them, even though I look strange. I love children for their light and pure energy. This one time, a little girl and her father were staring at me from inside a coffee shop. As usual I smiled and waved, but this time, the little girl and her father smiled and waved back at me. They continued to watch me all smiley and giggly. It was very unexpected from usual reactions, but gave me so much life!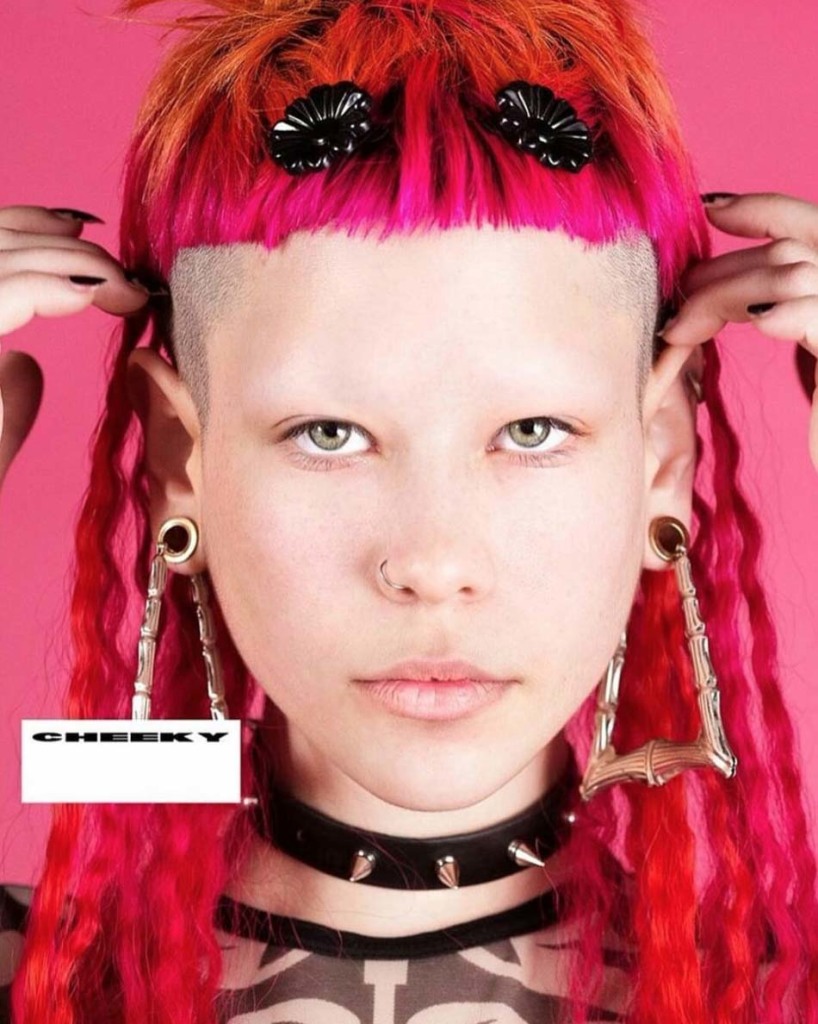 Now more than ever "freaks" are getting a lot of main stream media attention. Do you think your own online success is due to this development and if so how do you feel about that?Yeah I mean, I definitely contribute to the new acceptance of freaks, but this is nothing new. This has been developing for quite some time by so many people struggling throughout the years. It just so happens that our generation has been fortunate enough to receive the tools we need to change mainstream ways of thinking on a much larger scale (the internet). Everything is so instant, you post one thing and the next minute it's the "latest fashion trend".
Where did the name Cheeky Ma come from?
I gave myself that name for my Instagram handle, and it just stuck. All my friends would call me Cheeky or Cheeky Ma so I just went with it. I feel Cheeky fits me much better than my birth name.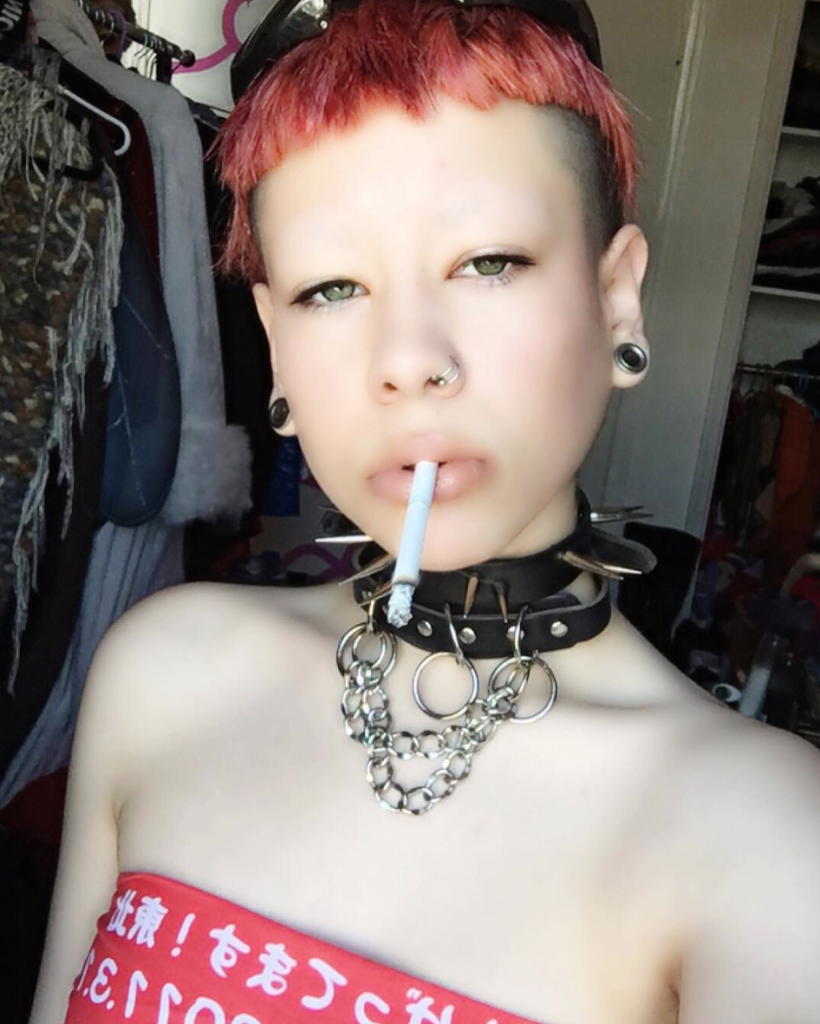 How big of a role does music play in your daily life?
Music is most important to me when I'm feeling sad. It can either lift me up or keep me down. I've never been the most musically inclined, I played the clarinet and saxophone when I was younger because I had to play in the school band for a grade. I love listening to strange, trippy music. My boyfriend, NAR, is an incredibly talented Producer/DJ and has been giving me some music history lessons.
Childhood musical icon?
Björk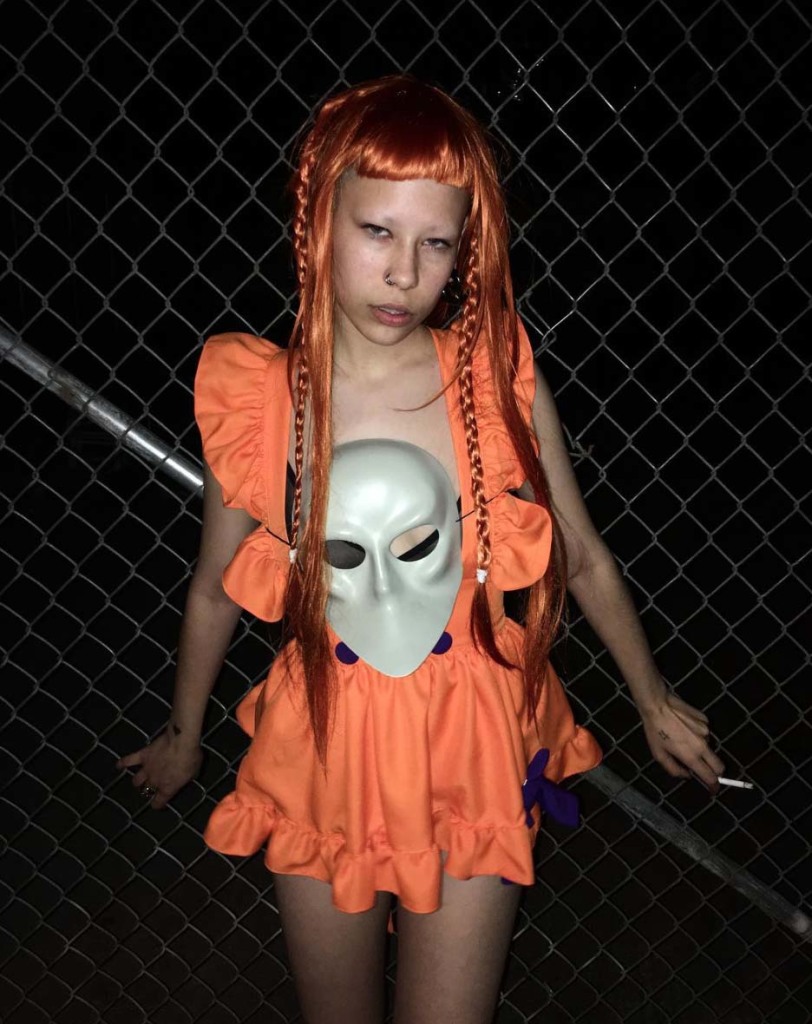 Favorite New York hang out?
Orchard St. Dollar Pizza
If someone were to portray you in a movie, which actor/actress would it be?
Yolandi Visser lmaooo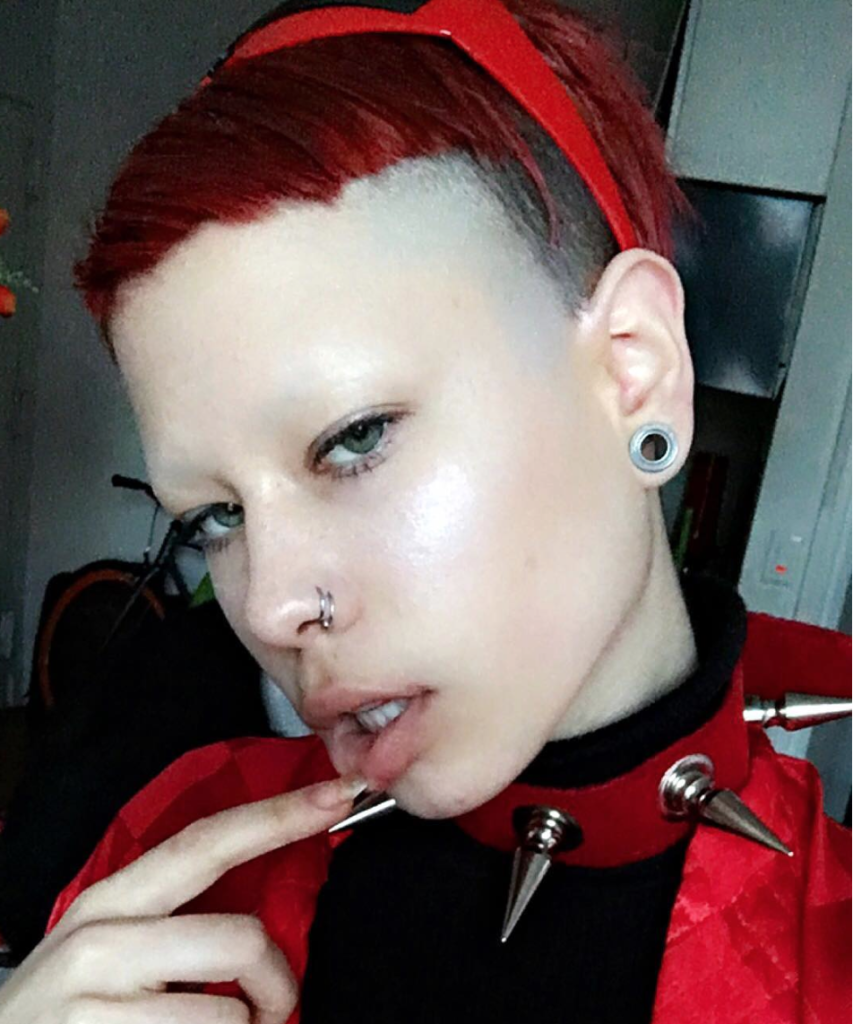 Life motto?
DO YOU
What atmosphere should we envision while playing your mixtape?
I guess imagine you're in this low-key freaky, dark lounge inside a spaceship with Alien exotic dancers, while traveling through time and space ;P
By Indiana Roma Voss
Merken