Photography Brian Higbee
Fashion Editor Santa Bevacqua
Hair Jennifer Loura
Make-Up Nicola Hamilton
Video & Behind The Scenes Jacob Messex
Photo Assistants David Steinberg, Joe Mitchel
Production Jon Agostini

Thinking about how we've spent our teenage years, we almost feel a bit ashamed compared to Larsen Thompson's timetable. The 15-year-old's life is all about acting, auditions, castings, touring and dancing. Her international career already started in 2012 when she made TV spots for Target or Coca Cola. On her YouTube channel you can see her performances at Nikelodeon, The X Factor or Kids Teen Choice Awards – and her breathtaking dance videos together with 13 years old Taylor Hatala, the other half of dance duo 'Fraternal Twins'. Her breakthrough in the international world of pop came with her performance in Big Sean's viral video 'IDFWU'. This and other masterstrokes led to her being a backup dancer for the likes of Christina Aguilera or Pit Bull. We've shot the American teen star who already has a huge fan base worldwide in LA. Star stylist Santa Bevacqua chose a mix of sporty Zalando looks and avant-garde designers that come to a dramatic life in Larsen's exclusive dance video.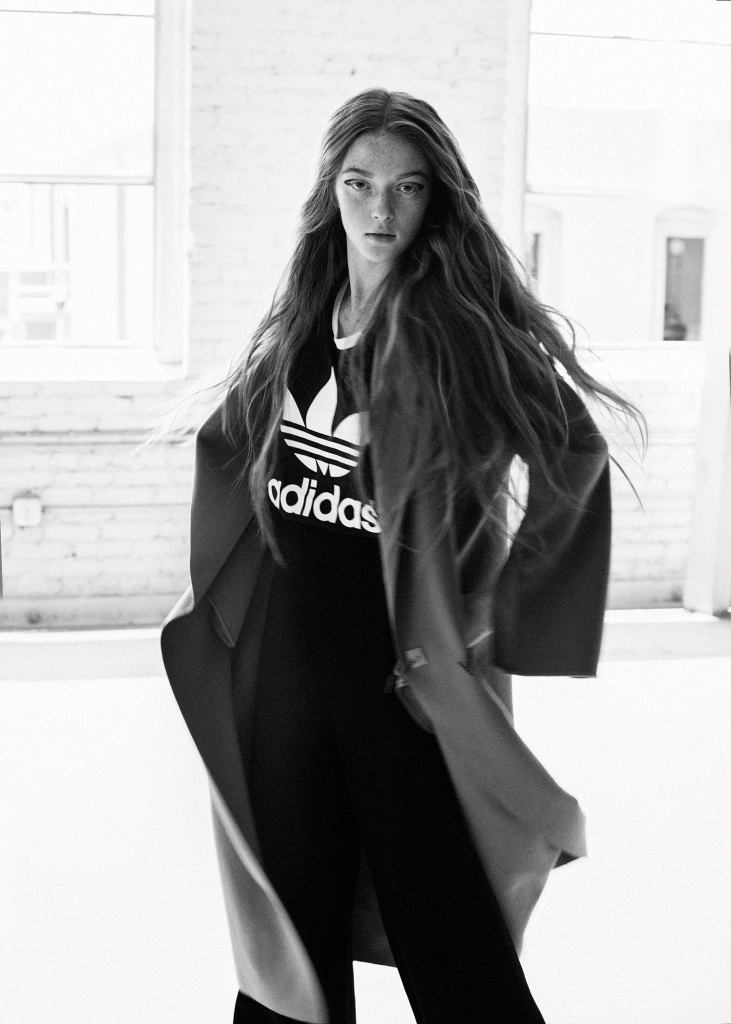 coat CALVIN KLEIN, tank top ADIDAS ORIGINALS via ZALANDO, trousers SPORTMAX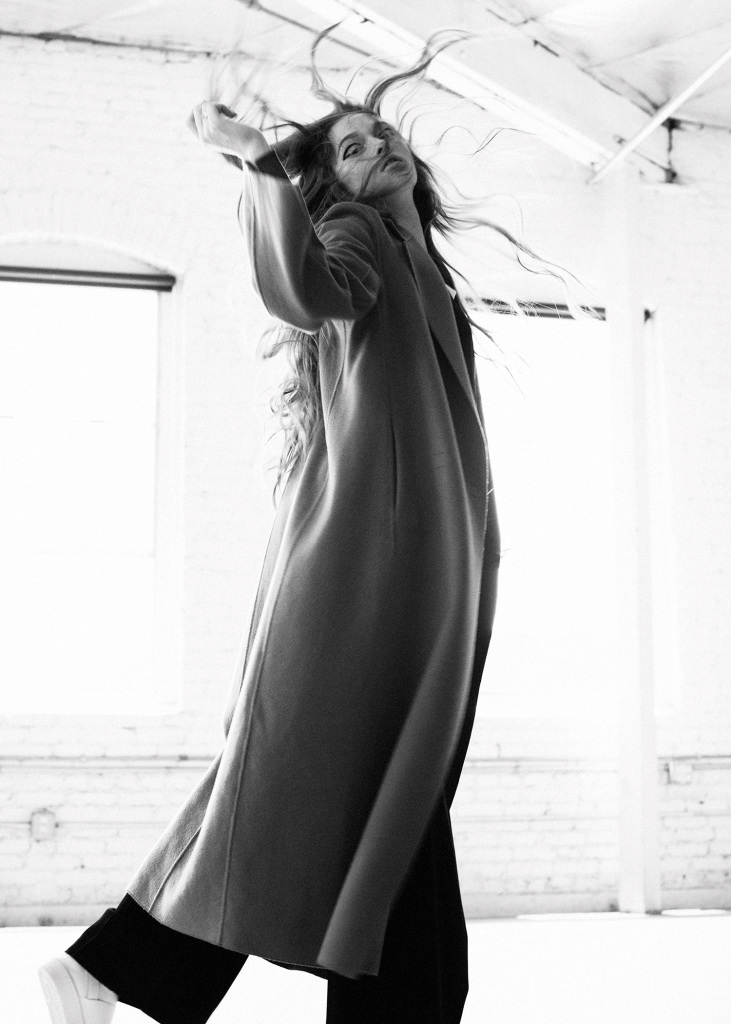 sneakers ADIDAS ORIGINALS via ZALANDO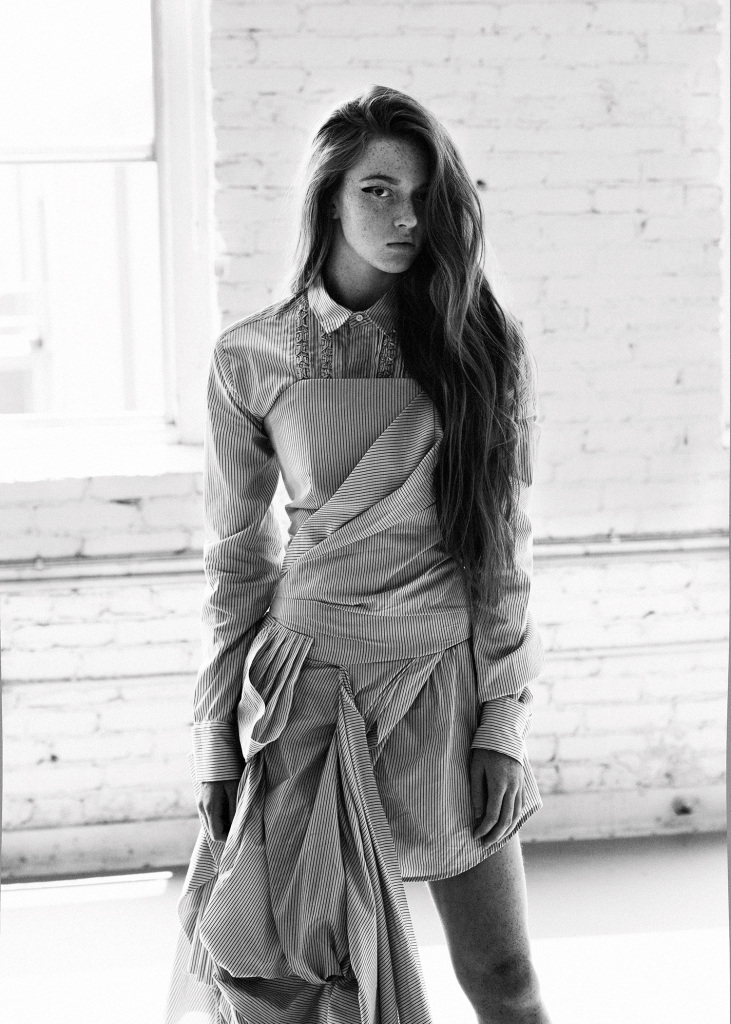 dress, shirt and shorts A.F. VANDEVORST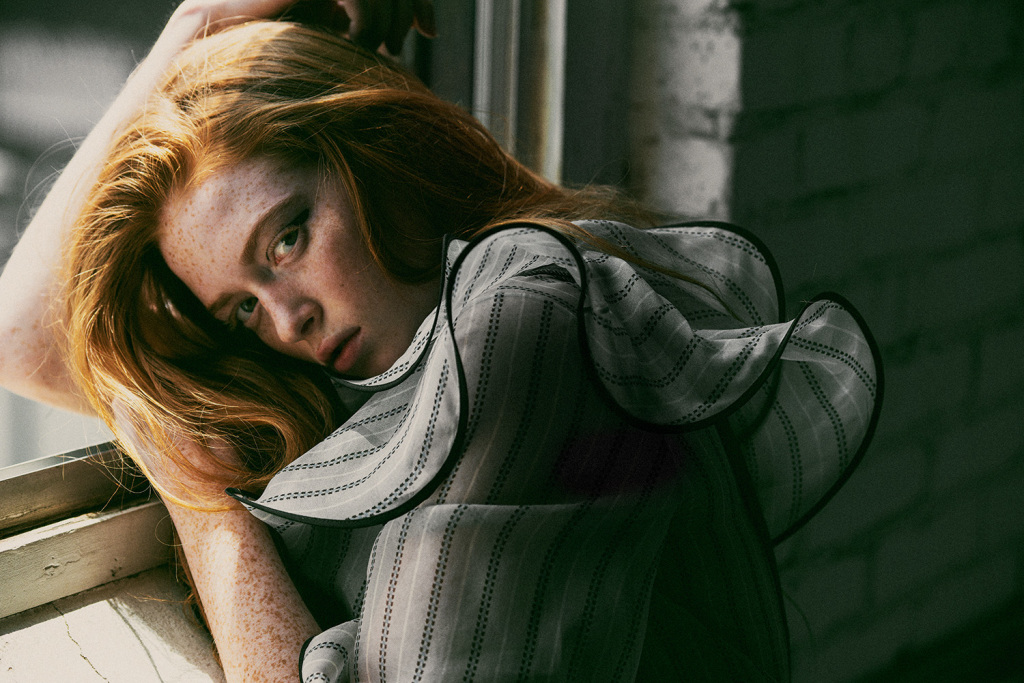 silk blouse MARNI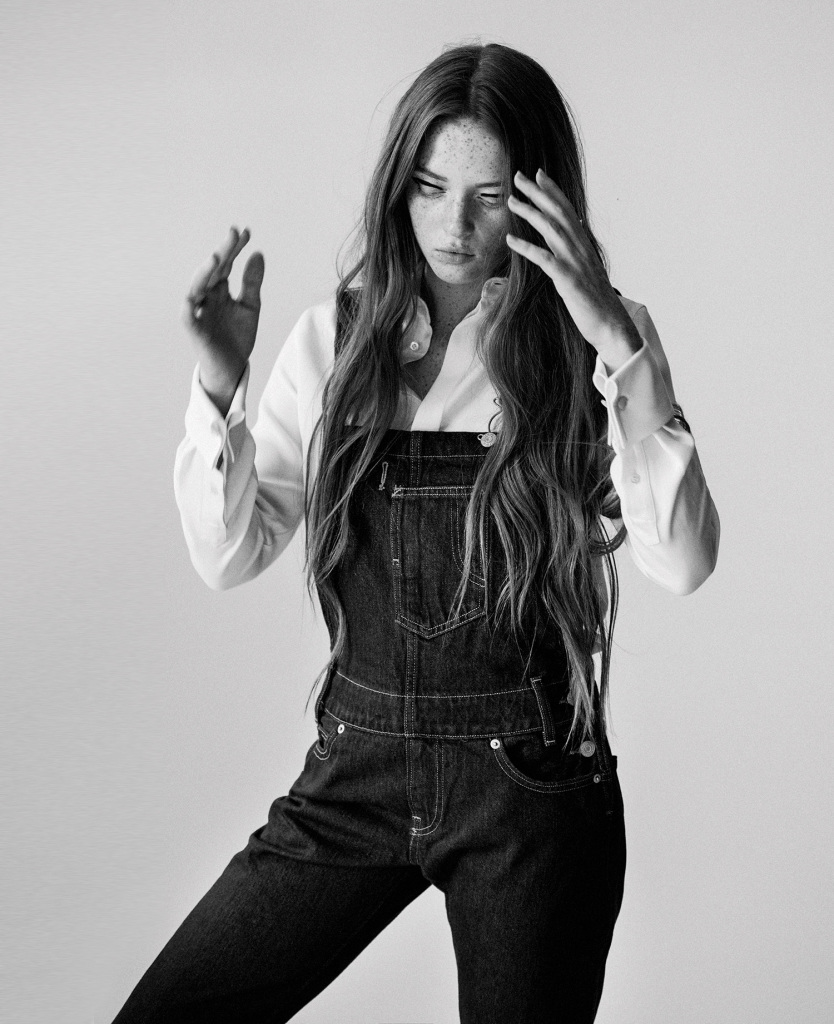 shirt POLO RALPH LAUREN via ZALANDO, overall LEVI'S via ZALANDO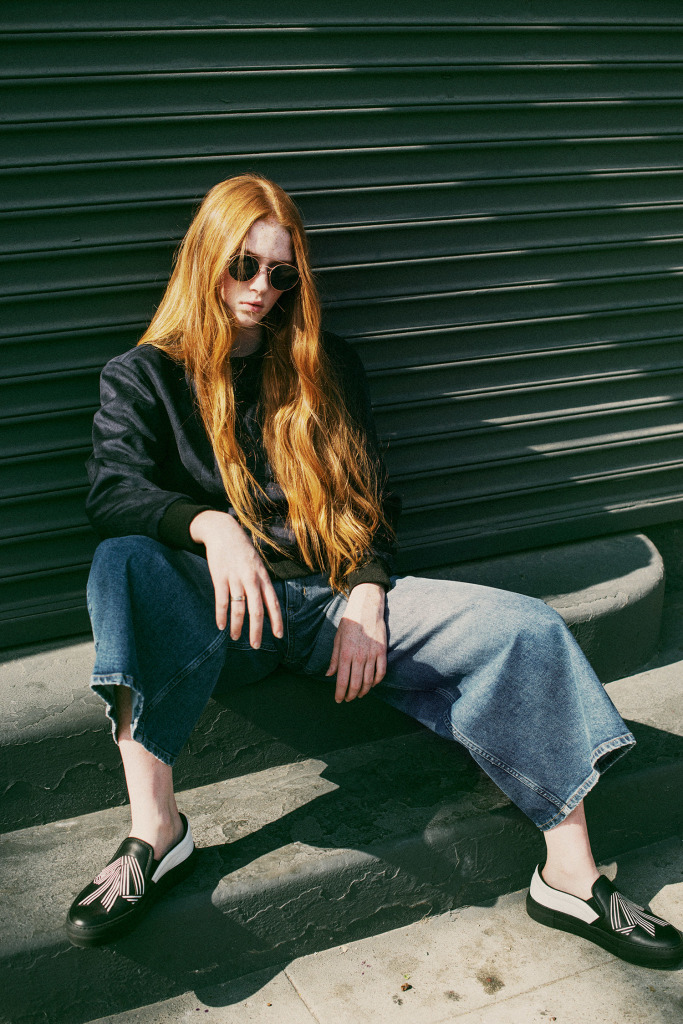 sunglasses AHLEM EYEWEAR, jumper CALVIN KLEIN JEANS via ZALANDO, jeans CALVIN KLEIN JEANS via ZALANDO, slip on sneakers TOMMY HILFIGER via ZALANDO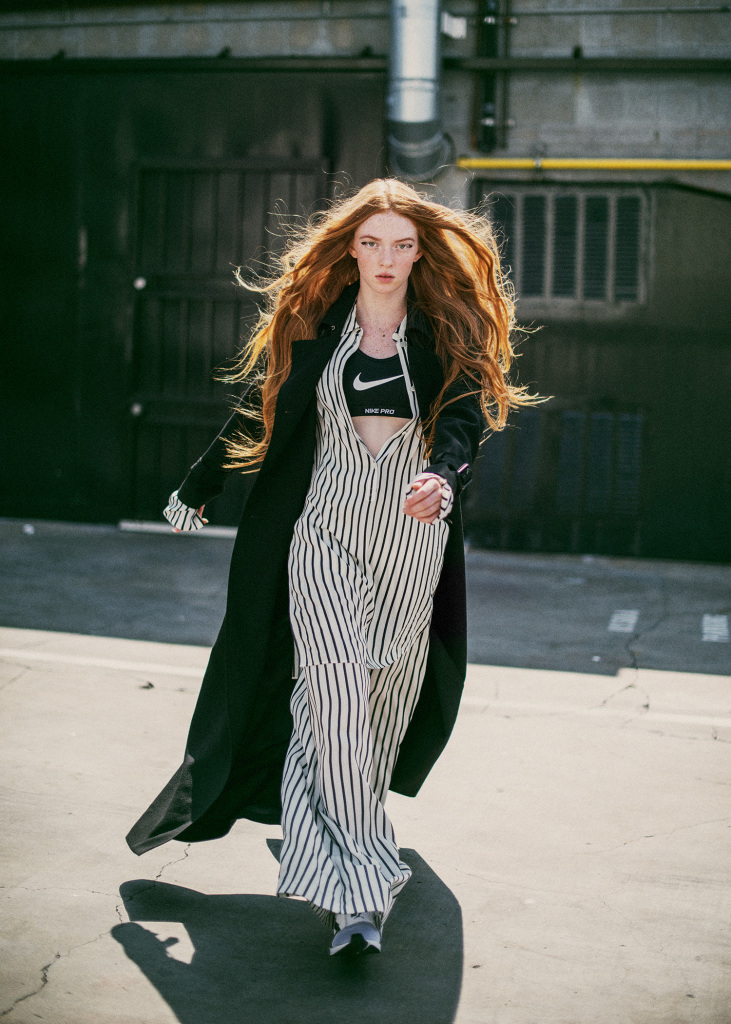 trenchcoat, shirt and trousers MCQ, bra NIKE via ZALANDO, trainers PUMA KYLIE JENNER via ZALANDO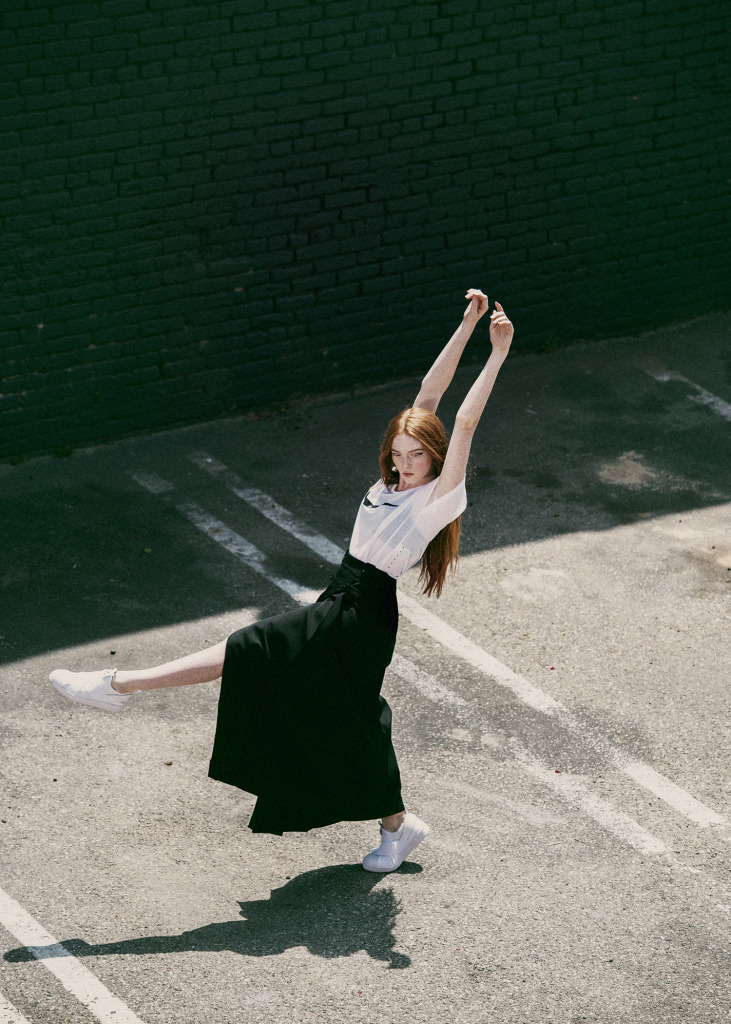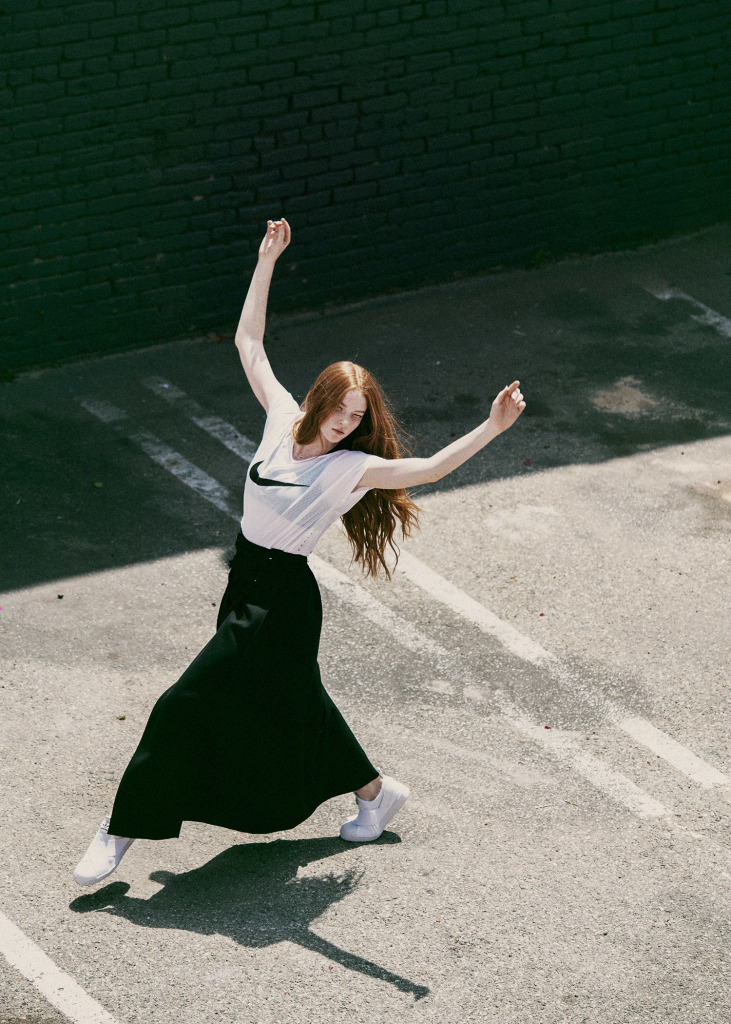 top NIKE via ZALANDO, skirt CARVEN, sneakers ADIDAS ORIGINALS via ZALANDO
featured image: crop top IVY PARK via ZALANDO, bomber jacket BURBERRY PRORSUM, trousers TOMMY HILFIGER via ZALANDO
SHOP INDIE "THE NO MODELS" ISSUE HERE!
Merken
Merken
Merken