Photography The Bradford
Styling Isa- Yasmijn Hinloopen
Models Lorenzo, Yoeri, Isa Yasmijn, Roos & Esther Meijer
Eager to get out of her small town and set to the big city that is Amsterdam. Esther Meijer the founder and designer of the hit pop streetwear label Nieuw Jurk talks how it all started and what tribulations she's faced in the past twelve years in Amsterdam. From fraud, fashion weeks and of course change, the Dutch designer takes on an in depth journey through her career.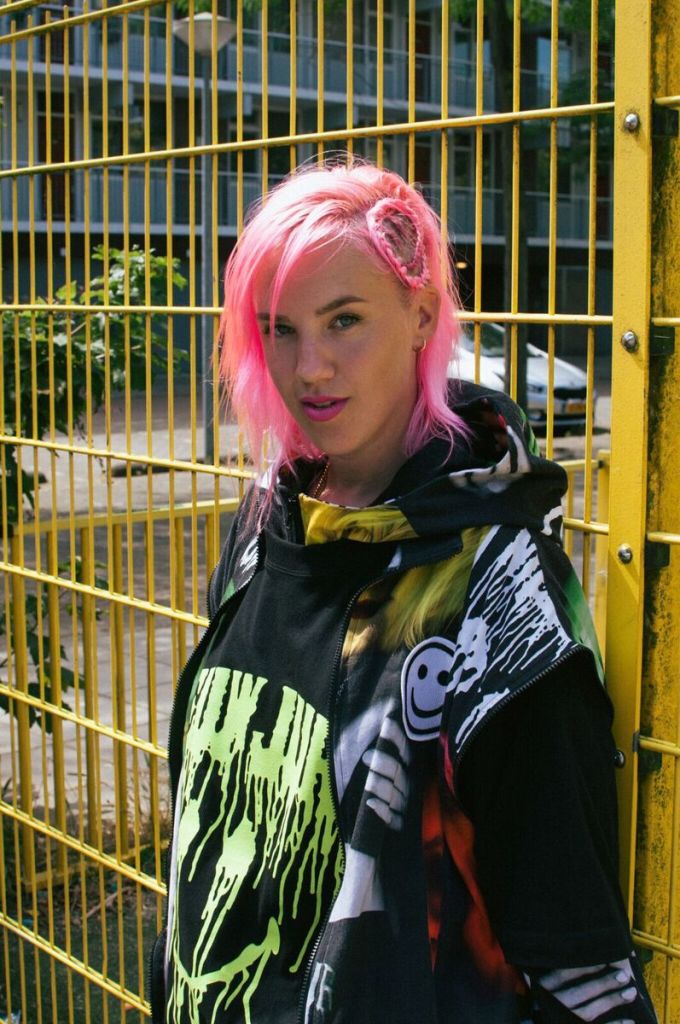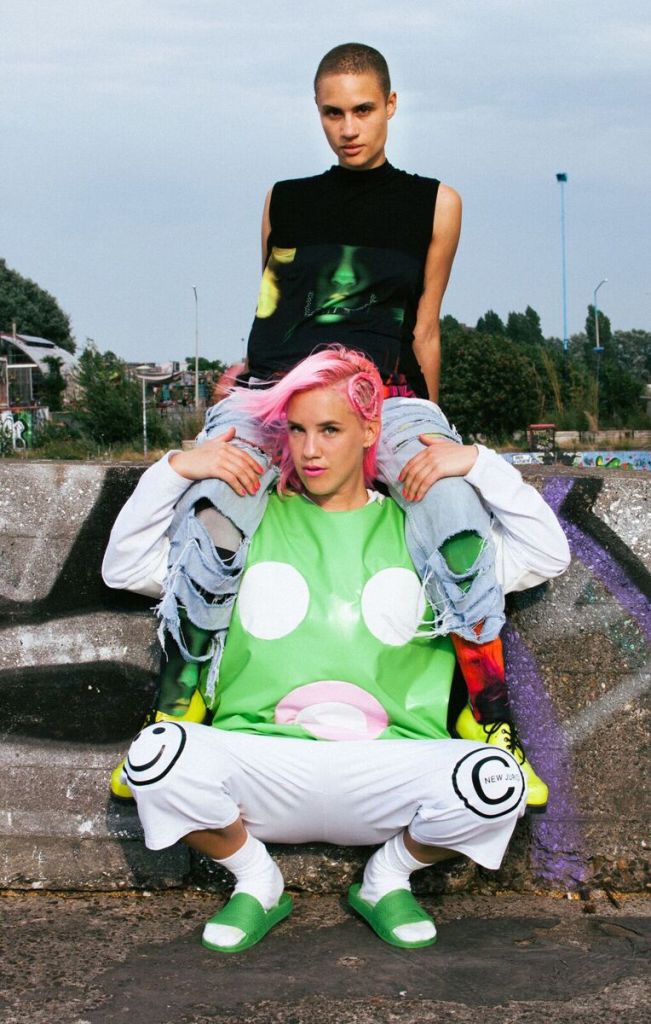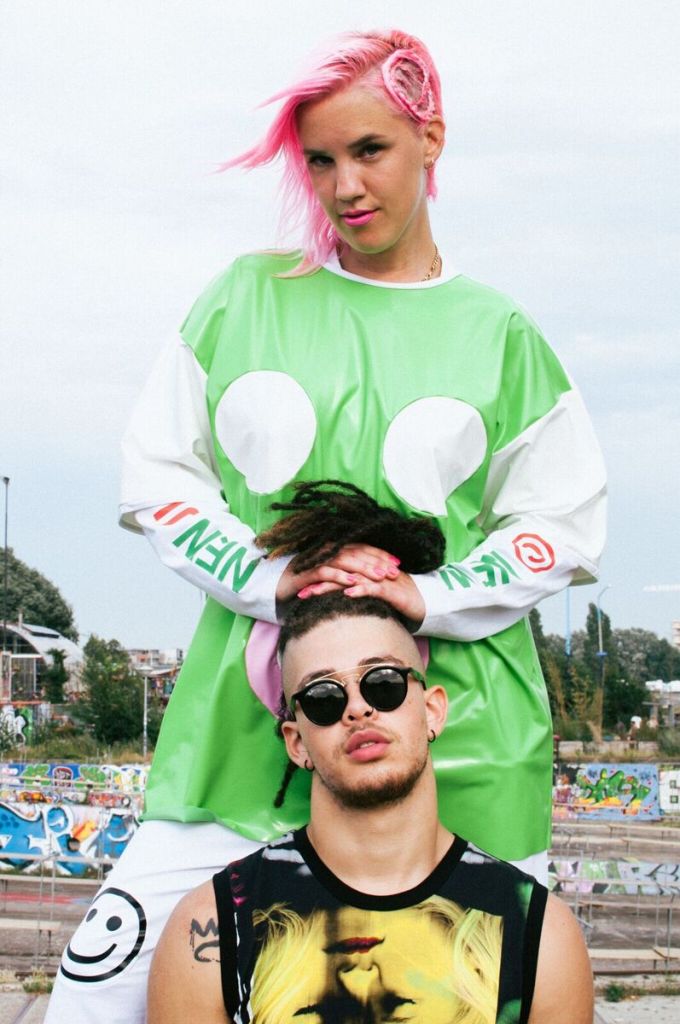 When was Nieuw Jurk founded?
After graduating I had to find my place in fashion, an industry which I'm particularly not a big fan of. So I moved to Amsterdam and started out doing performances in Amsterdam nightlife, with my designs and all the cool kids I met here. I explored different disciplines and ways of expressing myself and my vision through my work. And I guess I just needed to feel free and have some fun after being in school and academy for over 10 years. I presented my first collection in 2010 with a fashion show where performance was still an important element. Since then I always work multidisciplinary, and combine fashion with for example performance, photography, film or music.
Do you have a background in fashion design?
I originally wanted to study fine art, but ended up doing fashion design at ArtEZ, an art academy in Arnhem.
What's behind the name Nieuw Jurk?
It's originated from the concept of my graduation collection 'Going Ape in Nieuw Jurk' where Nieuw Jurk was a fictional city and the street casted models the Nieuw Jurk-youth gang. It's a word joke, 'nieuwe jurk' means 'new dress' in Dutch, but 'Nieuw Jurk' sounds like New York. A lot of Dutch people think I misspelled my brand name though and in New York they call me New Jerk. I guess it's a catchy but confusing name.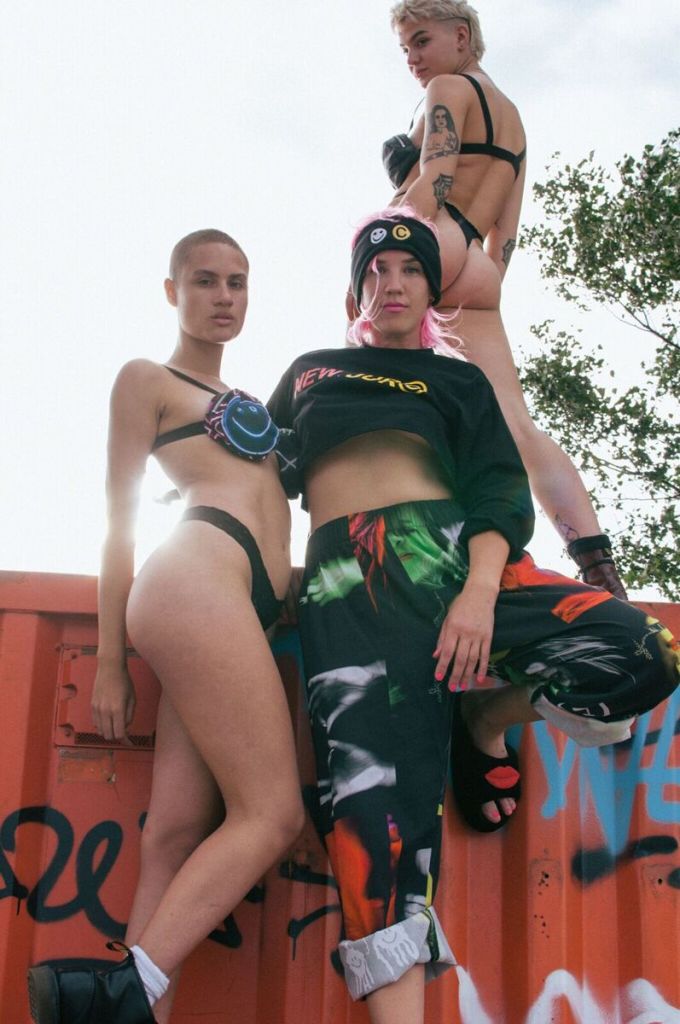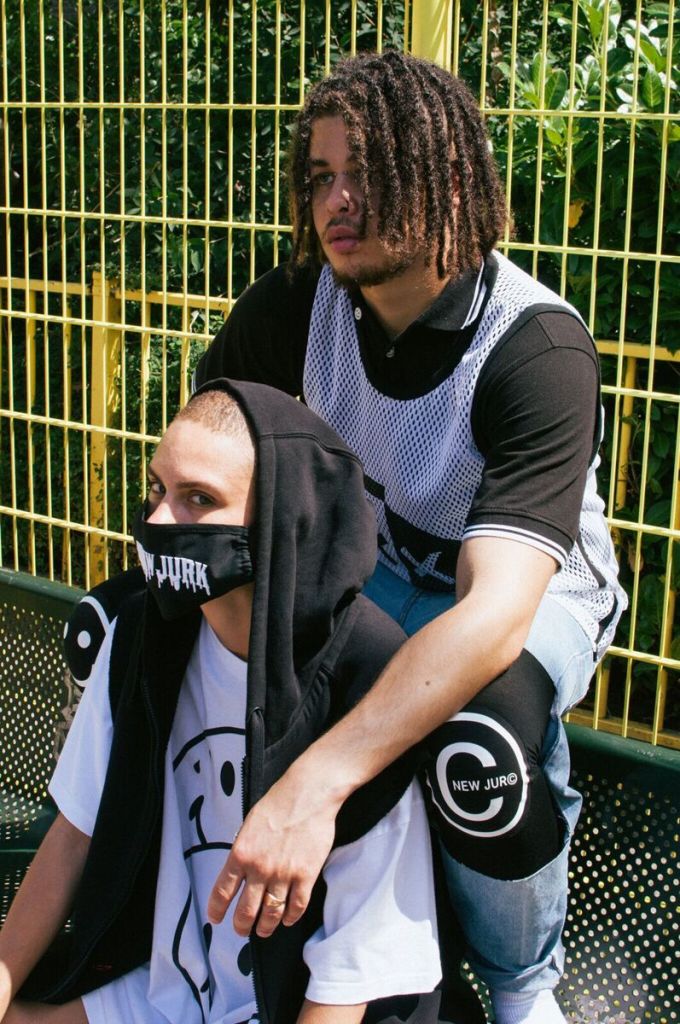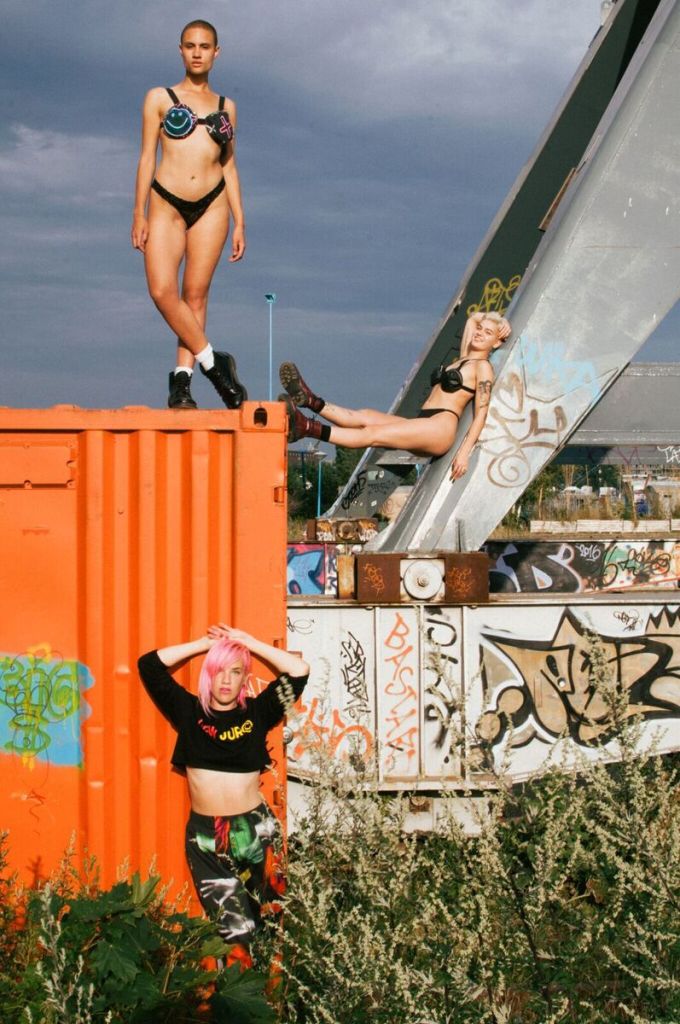 Is there a message behind the works of  Nieuw Jurk?
I use fashion more as a tool than as a goal. Of course I sell my clothes and love it when people wear them. But I also use my work to playfully draw attention to social and political issues like the influence of porn on society, the future of creative copyright and embrace contemporary phenomena like social media. In my projects I attempt to give people a voice and bring different worlds together. My first slogan ever was 'one size fits all' and I still think it's very important fashion should include instead of exclude people. This goes for the different groups of people I work with ànd for my customers.
You've presented in Berlin Alternative Fashion Week as well as Amsterdam Fashion Week, where would you like to present in the future?
I'm slightly allergic to the facade of fashion weeks where the audience comes to applaud but that's about it. I really like the vibe of BAFW cause it's real and open to new things. I would love to present my work in New York, for obvious reasons.
I like doing catwalk shows but also organize my own events to present fashion in different ways. In 2014 I did a fashion show in Taipei, which I organized via Facebook and Instagram. The show took place at a magical underground club, the models were famous Taiwanese it-kids and we partied like there was no tomorrow. I was making an iPhone documentary about these it-kids that wear my stuff and it was the first time a Western designer did a fashion presentation in a nightclub with cool kids as models.
The photo series I did for my porn collection $€XXX, in collaboration with photographer Jan Hoek, featured in porn mag Foxy Magazine was a highlight too. Shooting in a swingers club in Rotterdam with amateur porn models was one of the best days of my life. My show at Amsterdam Fashion Week was sponsored by Dutch porn star Bobbi Eden and this almost got me kicked out of fashion week. I think it was the first time people discussed porn during this fashion event.
My most recent project was about creative copyright in the fashion industry. H&M stole one of my designs and instead of fighting it, it was the inspiration for a collection and documentary. I went to China to visit so called 'replica factories' and told them I was looking for production. Instead I gave all my designs away to research the process of the fake fashion industry and make an art statement on the fact that because of social media and internet nowadays it's difficult to say whether an idea is truly yours as a designer. For the documentary we filmed in the factories and I interviewed other designers like Bas Kosters, but also Stéphane Ashpool from Pigalle. I presented the documentary and collection at a floating Chinese restaurant near to Amsterdam Central Station, and build a Nieuw Jurk Night Market where people could buy a Nieuw Jurk Replica.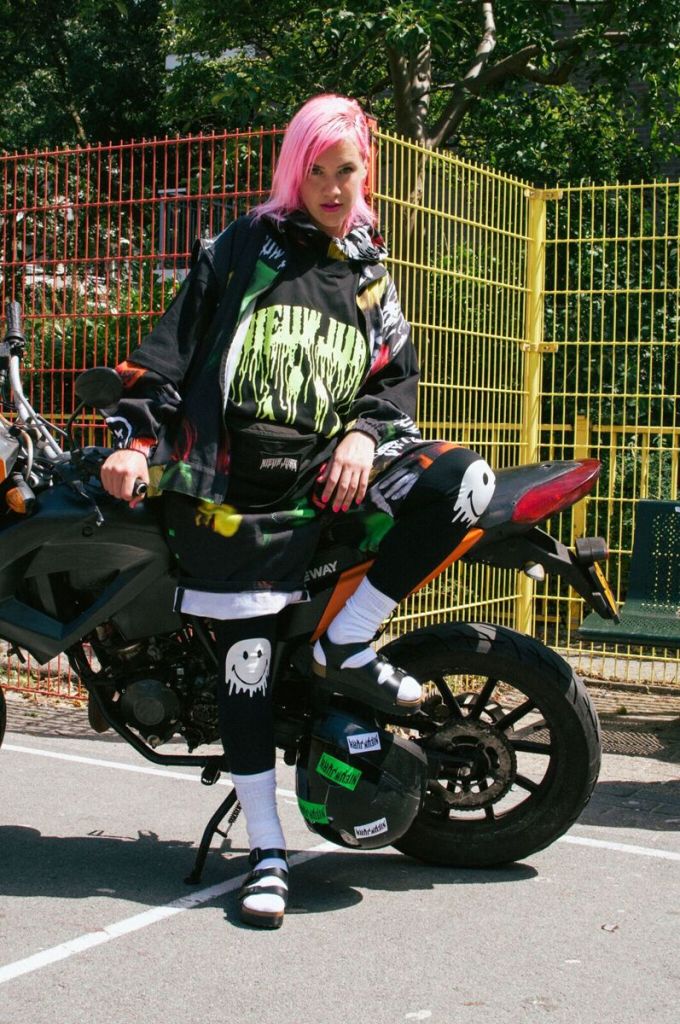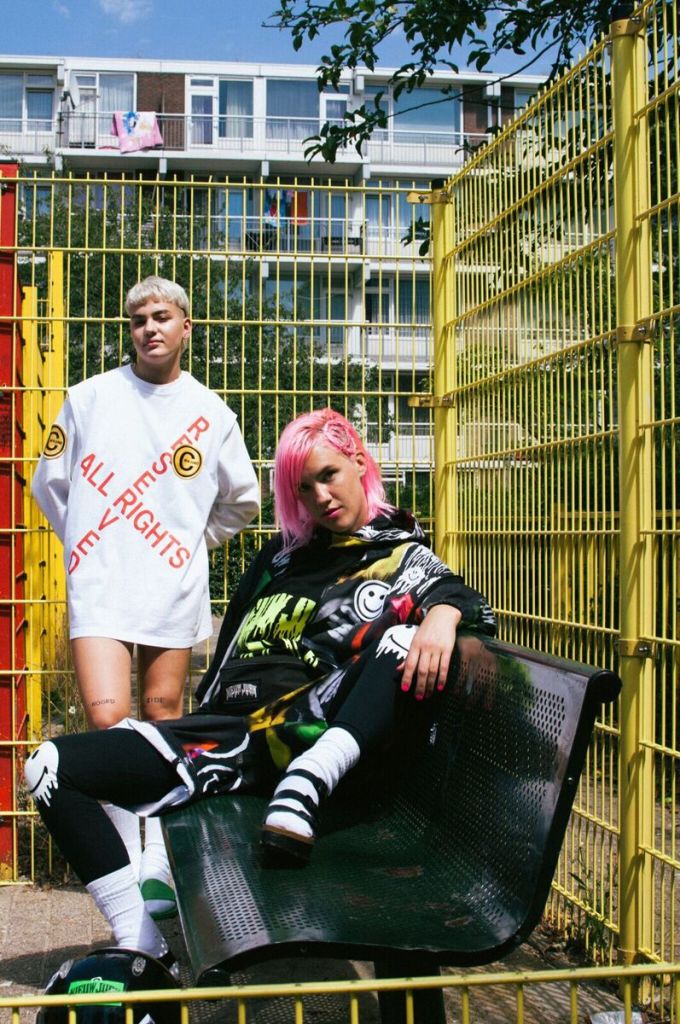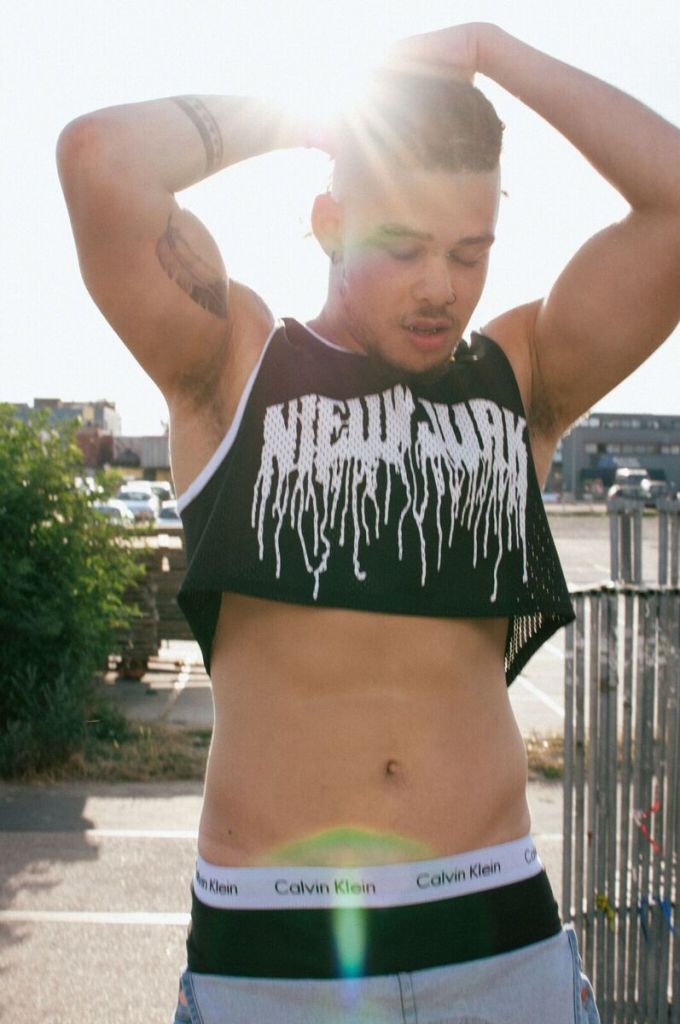 Who are some of your biggest inspirations?
Youth- and street culture have always been a big inspiration. That can be youth movements or phenomena, but really also just people I see on the streets. Surrealism in everyday life. My design aesthetics originate from growing up in the 90ies and Zeros I guess, with influences of hiphop, rave, new punk, cyber goth and gabber. With this imagery I create a contemporary new image. Looking back my love for fashion came from Belgian designer Walter van Beirendonck, I'm still a fan of his work and personality.
Originality is one of the biggest challenges of the fashion industry today, is that something you struggle with?
To be honest I have never struggled with being original, I never focused on the work of other designers too much because it distracts from your own work and comparing yourself to others tends to demotivate creative spirits. It's more important to concentrate on your own story and follow your own path as an artist. But maybe that's because I'm not the typical fashion designer. I think your work as a designer is a translation of your personality, and if you really do what comes from within you can't be anything but original.
What would you like to see change within the fashion industry?
For me as some sort of a fashion activist it's good to see times are changing and people are becoming more aware of how the industry works regarding body image, fashion slavery of fast fashion chains and the fashion system which is hard to keep up with as a fashion label. But I think fashion will always be fashion. My power lies within the message I can send out to the world, so rather than changing the industry what is difficult to achieve overnight, I make a difference on a small scale using my voice as an artist to create awareness amongst my followers and the fashion crowd.
Many designers tend to have a muse, would you say you have one? If so then who? The energy of my work is young and I guess my muses are the kids who believe that they can change the world with their dreams and positive attitude. Open-minded people from different cultural backgrounds, who are not afraid to stand up against the system and make a difference with fresh energy and love.
Which famous face would you love to see rock Nieuw Jurk?
Young Thug.
What advice can you give to young designers with the same ambitions as yourself?
Follow your dreams and don't give up on them but stay realistic, it will take time and hard work to build up your own fashion label. A lot of the success of creative designers is about image. If you strive for commercial success work with a business partner, since a creative designer isn't necessarily an entrepreneur. Don't be afraid to ask for advice and try to find yourself a mentor with experience in the fashion field. For the rest, it's all about falling on your face and getting up again. You live and learn and make mistakes and need this learning process to find your way and grow as a designer. And most importantly: stay real, try to have a positive influence and do what you love!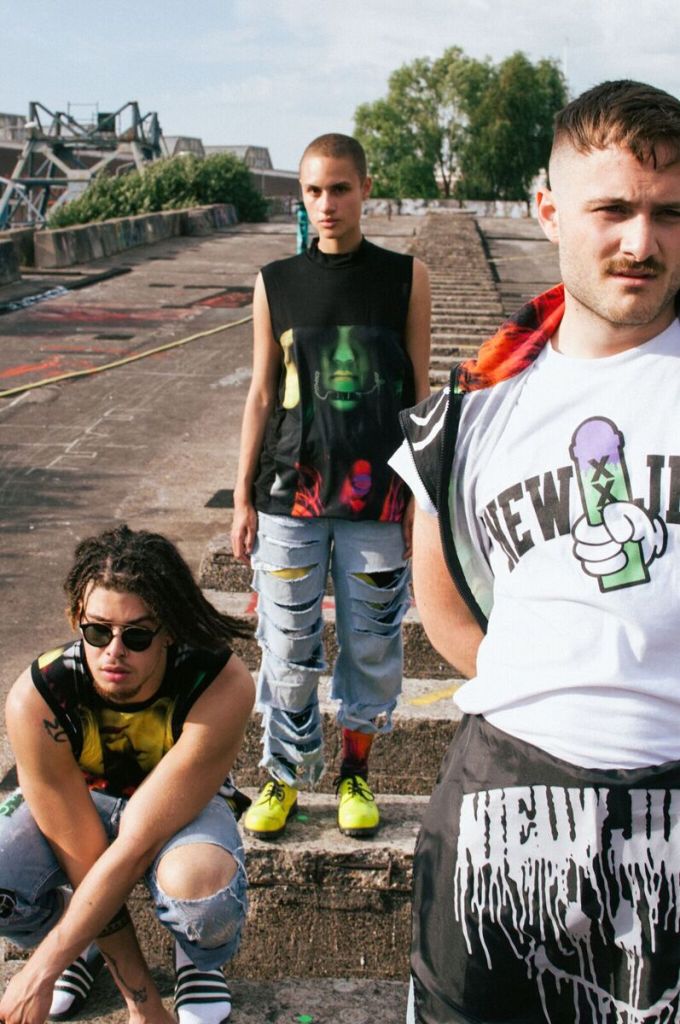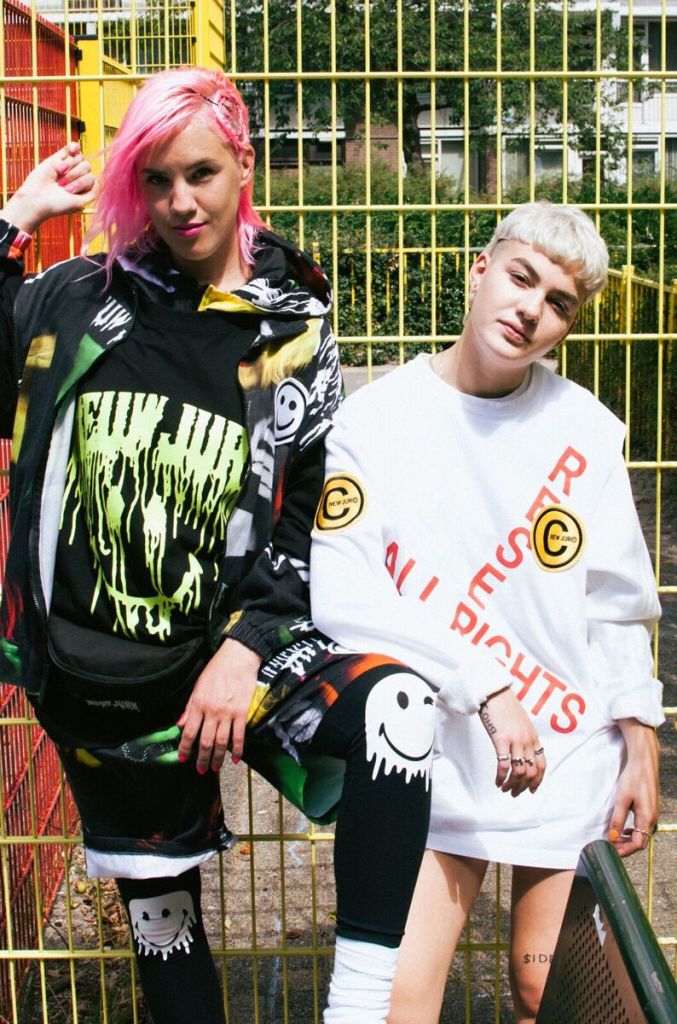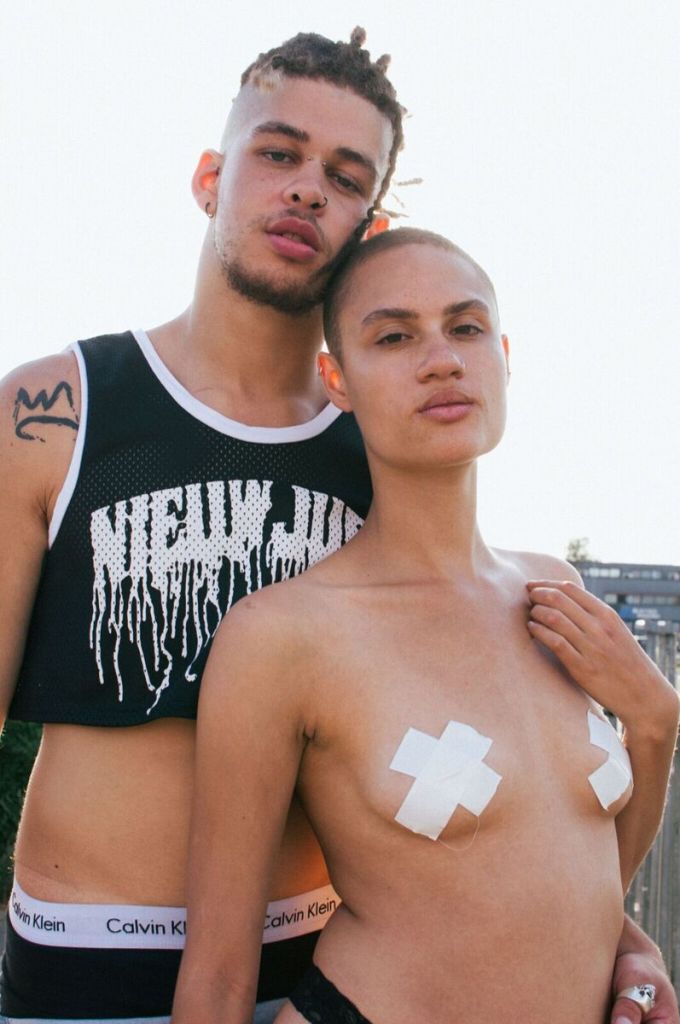 By Olive Duran
Merken
Merken