Photography Fiona Castiñeira
Clothing Vanesa Krongold
Catnapp aka Amparo Battaglia left Argentina one year ago to find a new home in Berlin. Since then the electronic musician has been making waves with her swooping, electrifying performances and kick ass songs. The Argentinian trio infernale, namely photographer Fiona Castiñeira, designer Vanesa Krongold and Catnapp herself came together on the streets of Berlin to bring us some atmospheric pics and the foundation for an interview with the party loving kitten.
What's the most beautiful thing about Buenos Aires, Argentina?
The most beautiful thing about Buenos Aires, is my baby cat, Africa. Now leaving the obvious behind, I would say what I love most about this city is warm early morning's jasmine scent in the beginning of spring, and the singing of the birds. This time of the day and year brings such soothing peace and calmness to me.  Makes me instantly happy.
Why did you move to Berlin? For the music?
Yes I did. I wanted to be in the core of this gushing culture and multi-happening artistic environment and learn form it as much as I can. Also because of the culture in general. The way of living here allows your brain to flow and expand in a much less bounded way than in Argentina. It feels kind of limitless, and unjudged.
What is the best thing about living in Berlin?
There are amazing artists to meet, wonderful events to attend, created with an honest and well-intended motive. Nature here is amazing. The canal, the willows surrounding it. And you can see the moon so clear in Berlin's sky it's insane. I love riding home on my bike at 5 am and not having to worry about someone trying to steal from me, or people looking at me strangely if I want to dress weirdly or I'm riding in my underwear (just an example, I don't ride in my underwear… BUT I COULD.) People are respectful and mind their own business.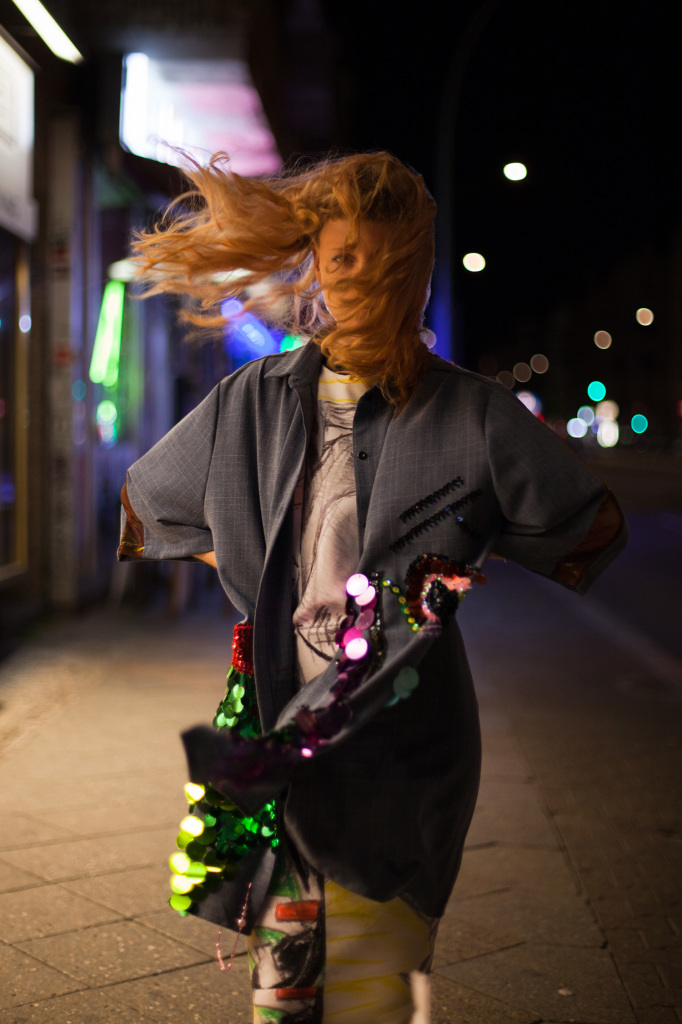 Over the years, which artists have influenced you in your style?
Ah, this can lead to a very strange list. Mostly and on the top of the list is The Prodigy. Followed by The Chemical Brothers, Apex Twin, Outkast, Placebo, Beyonce, then Fever Ray, Boards of Canada, then Perez Prado, then Simon and Garfunkel, followed by all the pop music I used to listen to when I was a preteen and who knows what else. When I released my first records back in 2010 I used to wonder, why on earth have I suddenly had the urge to (sort-of) rap? I was making Electro music before, or minimal, or tech house, or just folk guitar music. That question was remained unanswered until one day recently, watching a Spice Girls video it hit me like: man, they are (sort-of) rapping! Wannabe! Come on! This and Five, Nsync, Backstreet Boys, etc. (yeah sometimes my brain has an idea-connection problem). They all a kind of rapped in lots of their songs. I had such a mixed music genre child hood. Carpenters + Britney + Refugees. I'm not that knowledgeable about classic Hip Hop though. On that side of music, I just love a good beat and clever lyrics. And by clever I don't necessarily mean they have to be talking about the evolution of science, I mean clever as sounding right. As hitting the right rhythm and make your skin get goosebumps. So basically almost everything that nails this, I like. And it influences me greatly.
Which is your most remembered live act/ performance of yours?
I think around 2012 I was playing in a venue in Cordoba (Argentina) and I remember I was sick, had fever, and they didn't have any tea (of course it was a night club at 3 am), so I was drinking a glass of hot water (yes), a glass of whisky and a big plastic glass of beer (typical all-at-a-time combination of drinks I used to have back in the day). At the time I was performing with a friend that mixed my beats live, Dj Loder. This was such a special moment because, first: I love Cordoba. Second I was with my dear friend Loder, and third the people were just insane. Dancing like crazy, singing, and pushing each other around (in a nice way). Also recently in Lille, France I had a similar crowd. Just shouting and dancing to all the tracks, going on stage. It's the most important thing when I perform. Feeling the people in front of me and knowing they are feeling what I'm doing – feedback!
Who's your dream collaboration in Berlin? Music wise or something else?
I think Modeselektor, or The Das.
If you had to start your own club here, what would it be called and why would it be different?
This club would have separate rooms/small houses entirely set up in a science fiction way… Mars houses, space ships…mostly inspired in Ray Bradbury's books and architecture (this is apart from the club's main and alternative floors of course) where people can stay over and sleep, shower, eat, with also special cleaning for it to stay neat and tidy all the way. Each room would have its own sound system, decks, cd players, etc. Completely sound isolated. So you and your group of friends can hang, play your own music and enjoy a more chilled and private time. Apart from this, it would have a huge outdoors, super covered in trees, plants, flowers, benches to sit. But the special ingredient is: in this outdoor, there would be dozens of wild cats just hanging around that you can pet and spend time with. It would be called Ray. Also the sound system would kick ass of course.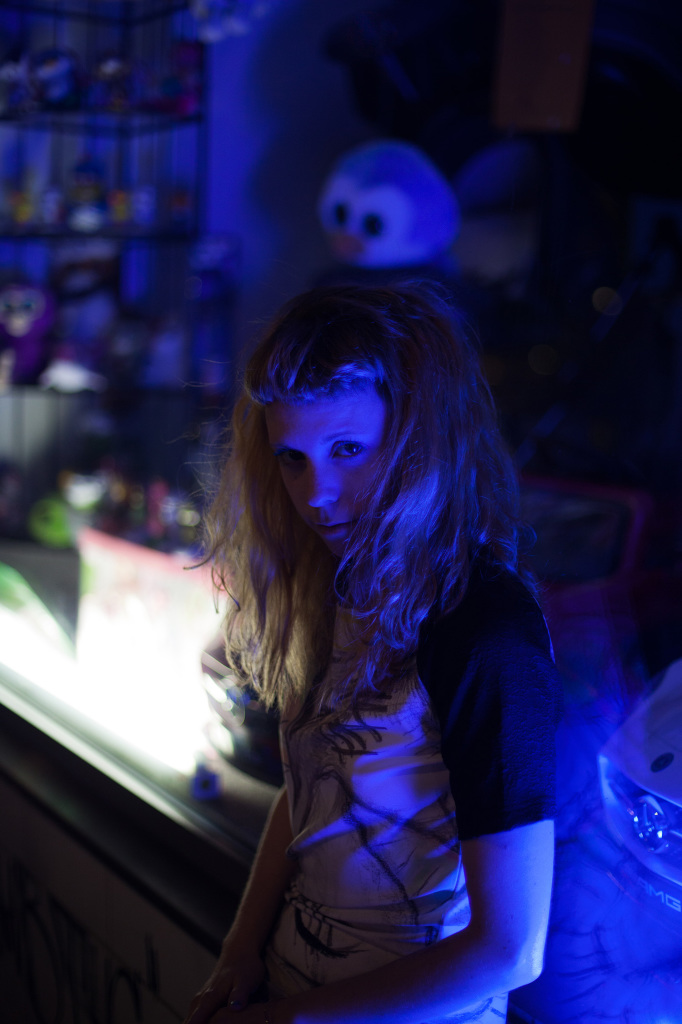 Five words that describe your style the best…
Girly, Secret, Bass, Kitten, Power.
What do you want everyone to feel about "Catnapp"?
On the one hand I just want people to enjoy a nice fat beat. On the other I also want them to receive the sensations I'm trying to transmit. Love, sadness, anger…. to get inside my story and make it theirs.
Every artist has something that triggers their art, be it drugs, alcohol, a certain place. What is it for you?
For me it's mostly nature. I could be feeling completely dried, and uninspired but a small glimpse of the night sky outside my window and I would be immediately recharged with beat making energy, or get a new idea. Also just human feelings. Love, sadness, nostalgia. Anger. The weather is also key. If I have sun and hot weather, there is a 70% more chance that I create something than in cold dark weather. Perfect choice for this Berlin, hah?
Special thanks to Vanesa Krongold for her support and collection outfits for the shoot. BTW: We've visited her backstage during Fashion Week Berlin!
By Shrovona Paul
Merken
Merken
Merken